I can only imagine how gut-wrenching and scary it is to have a baby in the NICU. Thankfully there are people out there like Trish Ringley – a NICU nurse with an awesome idea for Kickstarter that's since been funded.
A New NICU Journal
After much careful thought, Trish created Our NICU Journey, a journal that helps new parents keep track of everything going on in their world during this time.
It's hard enough to remember everything that goes on during the first few weeks (or months, if I'm being honest) of becoming a new parent when things are uneventful. Adding the stress of a longterm hospital stay on top of that can make recording memories almost impossible. Finding the time to do it, and knowing what to write down can be the absolute last thing on a new parents mind, especially when their baby is in the NICU. Enter Our NICU Journey.
Inside each journal, new parents are given space to record things like their baby's daily routines, likes and dislikes, names of doctors and nurses, as well as medical information, like weights and medications. There's also space to record your feelings and questions during this incredibly overwhelming time. Photos can even be added, making this journal a great way to capture what slice of what a NICU family goes through.
There's enough space for parents to track two months of accomplishments, thoughts, photos and more – and it's delivered in a beautifully designed, professional way.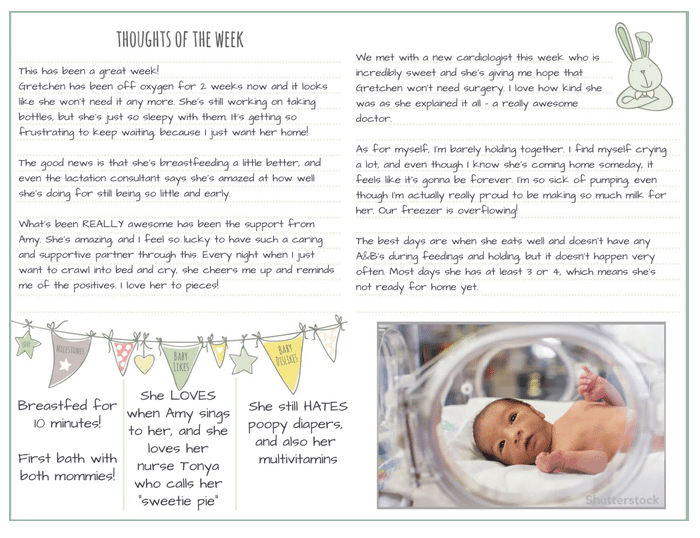 The journal is available in two different styles – paperback or hardcover, and can be purchased on her site, as well as on Amazon. Her company has also produced a set of NICU-related Milestone Cards (although they are currently sold out), which help to celebrate each tiny step those precious babes take in the direction of finally coming home.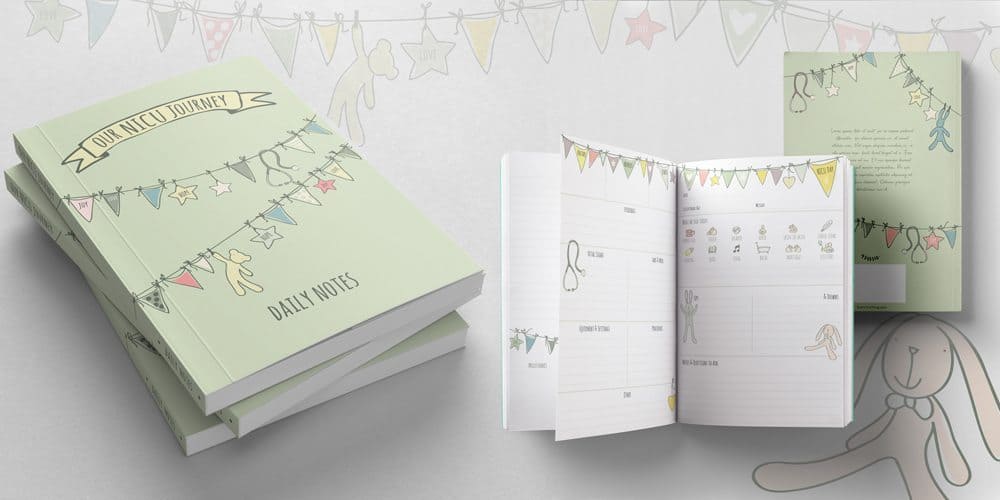 NICU parents, does this seem like something that would have been helpful for you?
Let us know what you did that worked (or didn't work) while you were in the NICU so we can help others who are walking that path.
---
Get posts & giveaway updates delivered right to your inbox
---
---