PacaPod Diaper bags are "the only baby changing bag on the market with the clever 3 in1 organization system." They are a U.K. based company and they make pretty damn sweet diaper bags.
I thought the concept sounded really cool so I asked them if I could review one.
If you don't want to watch the video, here is my cheat sheet:
THINGS I LOVED:
It's really nice. I don't think the pictures do it justice.
The pod concept is really cool to keep everything separate – I'm even wondering if it would make a great pumping bag.
It's well thought out and there are a lot of extras – everything from the bottle separator to the change pad.
It can hang off your stroller (the clips are included).
It would be really easy to clean.
You can use the pods on their own if you don't want to haul the whole bag around.
It would hold all your crap (including a laptop).
I'm seriously considering just using it as my laptop bag and fill the cooler with Diet Coke and snacks because it looks so nice and is such a great size.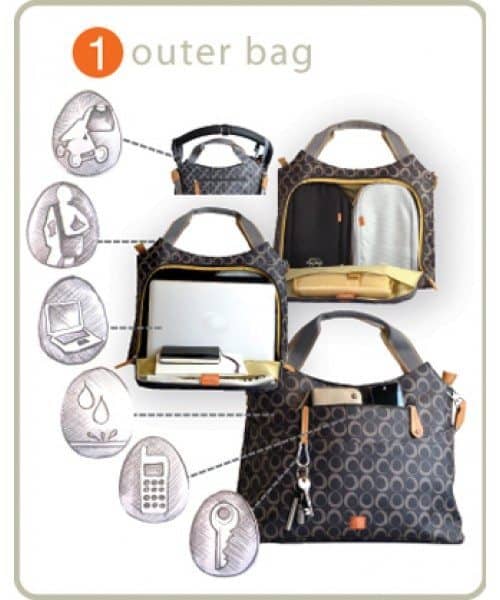 THINGS TO CONSIDER:
It isn't the cheapest bag out there. It is really well made and the quality is reflected in the $170 price tag, however, it won't be in everyone's budget.
Skip Hop Forma diaper bag has a similar concept (sure, it's not quite as sexy) but it's $70.
Their competition would probably be brands like timi & leslie and Ju-Ju Be if you wanted a comparison.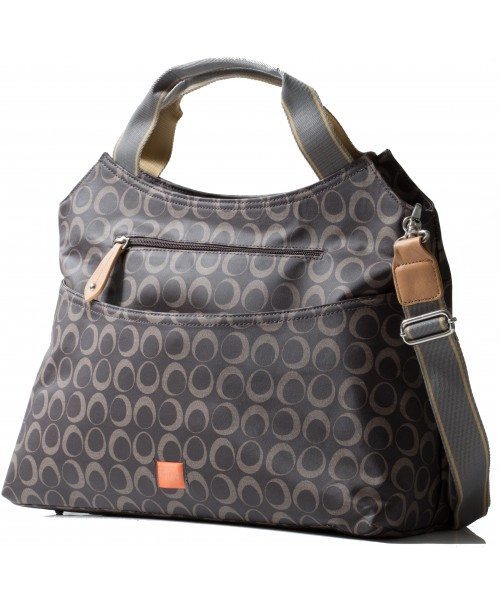 Where can you buy a PacaPod Diaper Bag?
If you wanted to check them out or buy one, you can find them on the PacaPod site.
Related: Best Gender Neutral Diaper Bags
---
Get posts & giveaway updates delivered right to your inbox
---
---