Now because I've watched so many of these pregnancy announcement videos, I noticed some consistencies that I wanted to pass along in case you were thinking about filming your own reveal.
Here are my pregnancy announcement video tips:
1. Make stuff easy to get to:
Try not to tape things shut or tie a tight bow on something. If people have a hard time getting to the surprise it starts to kill the mood.
2. Put the camera on a tripod or have dad-to-be hold it.
Mom is always the first person hugged so if she's holding the camera you're just going to get a blur of excitement. If dad is holding the camera he can capture the hug, follow the reaction and zoom, etc. The downside is that if dad is holding the camera you often miss his hug from the surprised people and his voice can dominate the video. This isn't always a bad thing but it's something to consider.
3. Be obvious.
If you're not in pregnancy mode, ultrasound pictures can just look like a black blob on a piece of paper, pregnancy tests can just look like a plastic stick and onesies may just look like a dumb gift for a 55-year old woman. Make sure there's no room for interpretation in your surprise. Parents especially don't like to jump to conclusions on vague gifts – possibly because they're afraid they'll be disappointed if they're wrong.
4. Get the dog out of there.
Again, this isn't always possible, but almost every video I watched has a dog that has the shit scared out of it when Grandma finds out. I kinda love it too, but I feel bad for the dog. You're fine if you have a golden retriever though – they get a kinda concerned look while wagging their tails thinking, "I hope you're okay, because I love you so much."
5. Give one surprise.
Grandmas clue in before grandpas so if you give a dual gift, you'll often have grandma screaming (and freaking out the dog) with grandpa still looking puzzled at the tiny socks.
6. Let the viewer in on the joke.
This is serving my needs a bit, but I'm always dying to know what the person is reacting to as they are opening it. It just makes it more fun.
---
Here are my favorite pregnancy reveal videos so far:
You couldn't have scripted a more perfect reaction from these guys. "Ryan, God love ya!"
One, these two are going to have the most beautiful baby. Two, look at the number of potential babysitters they have?!
I love these reactions – instant tears and "When did this happen?"
I love how the brothers didn't spoil the surprise. And don't you worry about Mitchell, he knows exactly what's going on – his sister's a dirty bird : )
I wish I could have told a southern woman I was pregnant – everything sounds better when they get excited.
I love how this was cut together. I did a happy dance too.
I'm so impressed with how calm these two stayed. I would have been like "Take the fucking coffee dad!!!" By the way, if you are looking for mugs like this you can find them here.
This guy was lucky that he had such a great surprise – I don't think it's wise to cheat at Bananagrams with this woman.
I love the brothers – "I think she needs a hug, Jen."
"Jesus Christ, Michelle." I love this family. I want to eat cheesecake with Nana while everyone calls Mary Ellen.
This is the luckiest little baby to have these awesome grandpas! I'm jealous of an infant.
This woman has three little boys. The last six grandchildren were boys. So when she found out she was having a girl, she kept it a secret for her entire pregnancy. I love the reactions –  "Did you know he was a girl the whole time?!"
No words can express how much I love Dorothy's reaction. "Dorothy c'mon, quit crying." I will never get tired of this video. Never.
There you have it. So, film your surprise, set up the camera on a tripod, put the dog out, and spring your single, easy-to-open, obvious gift on your family so I can happy cry.
Go on now, get to it!
Related: 60 Cool Ways to Announce Your Pregnancy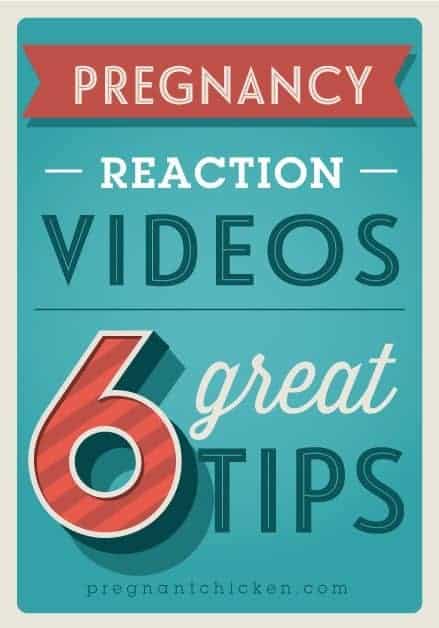 ---
Get posts & giveaway updates delivered right to your inbox
---
---