Traveling is great, but any seasoned parent will tell you adding kids into the mix can make it…ooooh, just a bit stressful. Topping the list, after a mid-air, up-the-back blowout of course, is figuring out how to get all the gear from point A to point B.
Why rent baby gear?
Babies don't really travel light. There's the sleeping stuff, the feeding stuff, the transportation stuff… When you think about it, it really adds up quickly!

No matter how you're getting to your destination, the logistics of packing and carrying around everything your baby regularly uses is notable. There's also the very real concern of your own gear being lost or damaged in the process, which is a huge pain in the butt.
Renting baby gear can take a little off your plate.
Baby gear rental companies are all about convenience and allow you to rent just about anything you might need on vacation with your babe. Car seats, swings, strollers, pack 'n plays, full-size cribs, high chairs, baby bathtubs, toys, baby gates, wagons, even a Snoo bassinet – the list goes on.

Depending on which company you go with, you can even select from a package that includes the most common things you may need, possibly even with free delivery. How simple is that?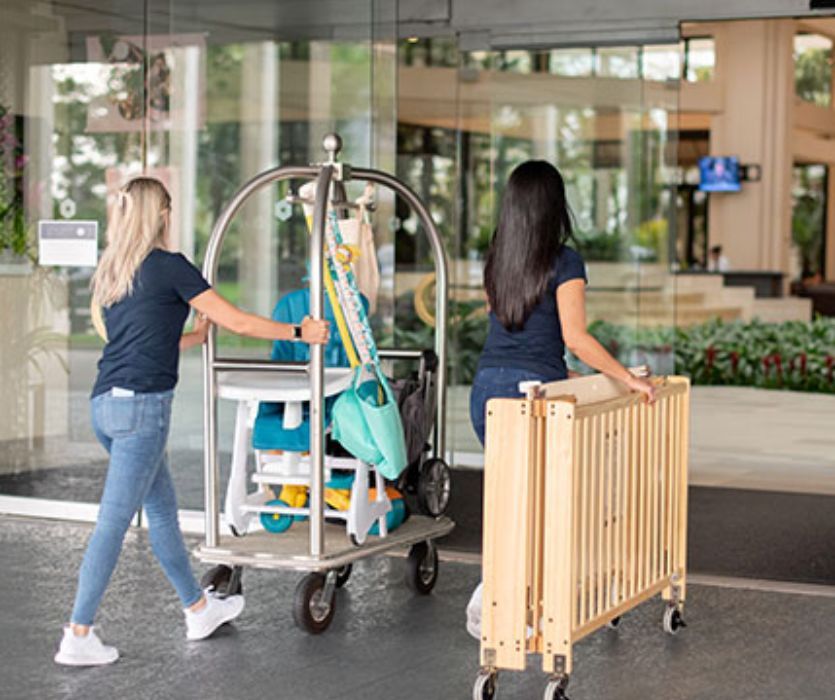 Depending on the company, your equipment can be delivered to the airport, vacation rental, or anywhere else you're staying.
It's not just for travel if you want to try out a new product or use it for a product you're only going to need for a short period of time like a bassinet or Snoo.
Some places offer to set things up for you, which means more time at the beach, and less time reading through instructions for a travel crib you'll never use again.
Items are sterilized for cleanliness and inspected for damage between uses to ensure only safe gear is provided.
You can rent things you forgot to pack, rather than buy them (though most places need a few days heads up and might charge more for last-minute orders).
It's an international movement, making it easy to travel anywhere your whimsy (and pocketbook) can take you.
It's not just baby gear. Need somewhere for your lanky teen to sleep? How about a wagon that can fit all that beach gear and your toddler who refuses to walk in sandals? Look around and you may be able to find what you need for rent.
Some places offer long term rentals if you're planning on being away for a while (like an internship, or extended job training - something that's a few months long).
Okay, but is it safe?
Each company has slightly different protocols, but visual inspections of items before and after rental to ensure safety, and thorough cleaning processes including sanitation via washing of fabrics and steam cleaning of items that can't be laundered are pretty standard. Baby Quip also requires background checks for their Quality Providers, which can be reassuring if you're getting things delivered to wherever you're staying.

Some companies only use products approved by JPMA, while others are very forthcoming with their protocols regarding recalls and other safety concerns. (You can read more about them here in our Baby Product Safety Standards: Who Regulates What? post.)

No matter what, you should always give whatever you're using a once-over and contact the company if you have any concerns.
Some things to consider.
You've got to be on your game and make your reservation before you travel. How far in advance and if there's a minimum rental period varies on the company. If you're traveling over a busy holiday like Thanksgiving or Christmas, you'll want to be sure to get that squared away as early as possible so you don't have a problem with availability.

It's not super cheap. In some cases, it's just cheaper to buy what you need and then donate it (or ship it) back home.

Every company has different policies, so if you're shopping around, it's wise to make sure you understand the ins and outs of each place before committing. Figuring out if there are extra charges if the item comes back dirty or late, or what happens if you break it… ya know, those kinds of things that your mom would think of but you might not immediately consider when you have piña coladas on the brain. It's also not a bad idea to ask about refunds, cancellations and discounts.
Sounds great – what are some popular companies for baby equipment rentals?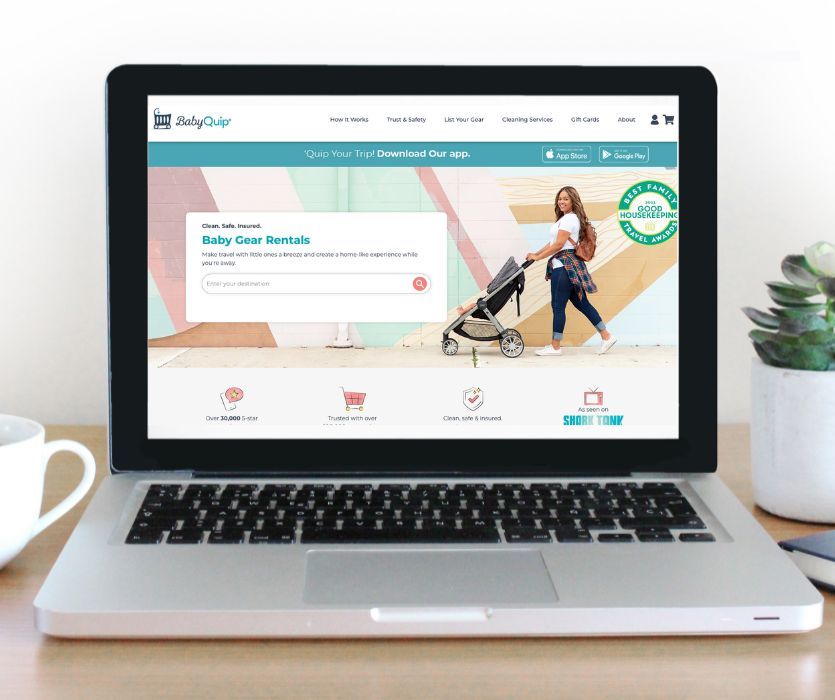 This is the most well-known and popular option, boasting nationwide coverage as well as some international destinations, including Canada, Mexico, Ireland and Germany.

It has a 3-day minimum rental period and offers custom packages (as well as individual items) based on your itinerary and baby's age. Goods can be delivered and picked up by a 'Quality Provider' (or QP) who has undergone a background check, and safety training regarding how to properly clean, care for, and set up baby equipment. If you'd rather pick up and drop off yourself, some QPs allow this option as well. Depending on the QP, delivery to both Disneyland and Disney World resorts are possible.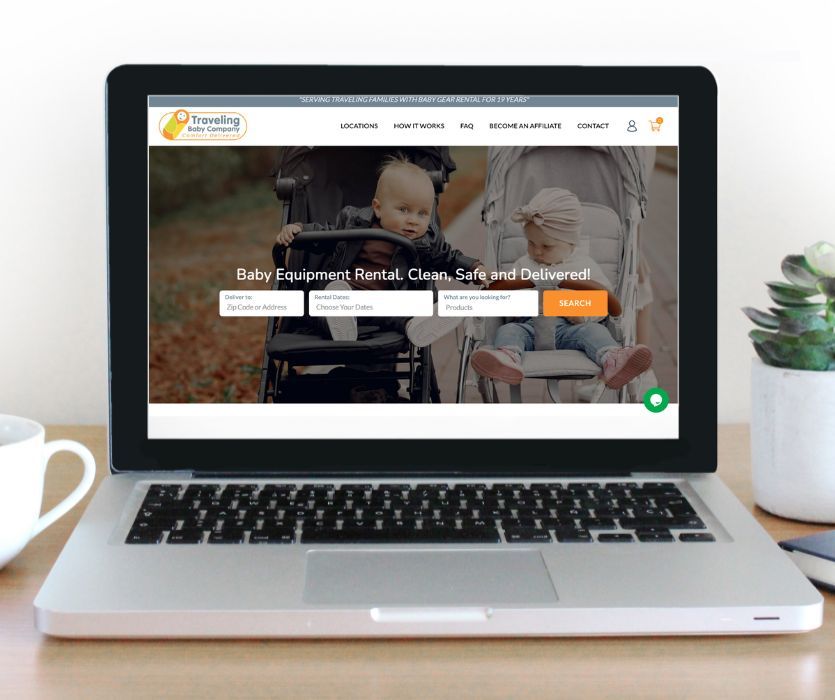 Not nationwide, but several locations on both coasts and a smattering of states in between. Both Disneyland and Disney World have coverage. There is a minimum order fee of $35, and delivery fees start at $20 and go up from there depending on the location. The site is easy to navigate and their FAQ page answers many common questions very thoroughly.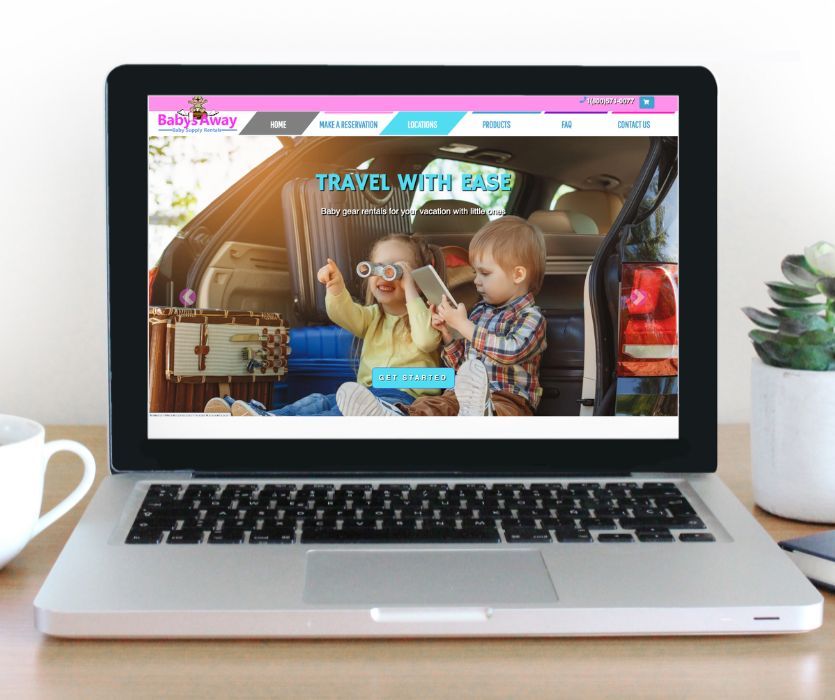 Also not nationwide, but can be found in 34 states and is expanding. Has all the usual items, and a solid selection of beach-specific travel products, as well as items that may not come to mind, like beds for bigger kids.

Makes it easy to see what products they have available, which is a nice feature, and has a 1-day minimum rental which could be helpful for some families. It has also been around for a while (it was founded in 1990) which says something about the quality of their service.

One thing of note - there is no provider in Anaheim, and they are unable to deliver to Disney resorts in Orlando.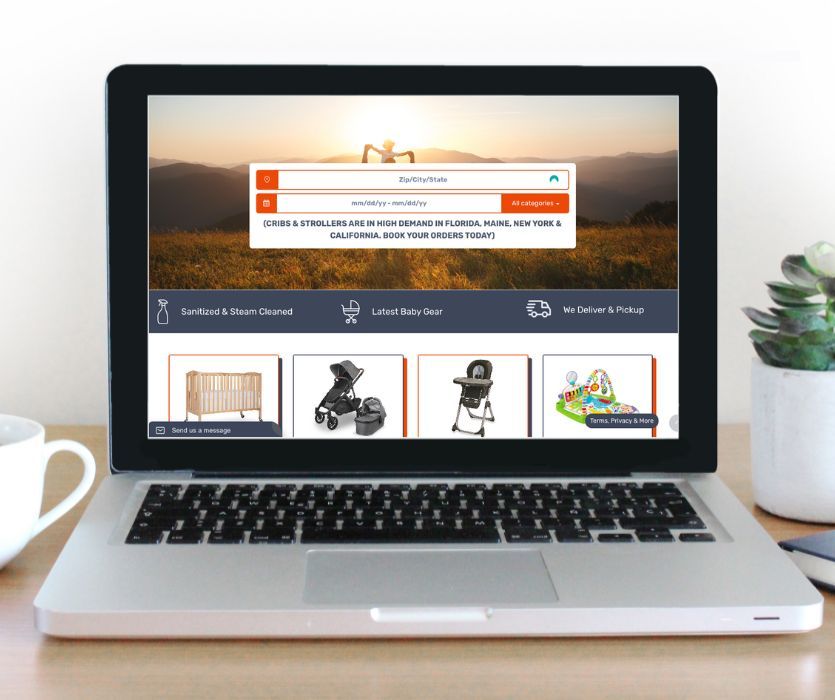 Nationwide. It also offers packages as well as individual items. Allows you to search by brand, which is a nice feature if you're wanting to try to keep things as consistent as possible. Doesn't allow for self pick up or drop off, and doesn't specifically state if they are able to deliver to Disney resorts like some sites.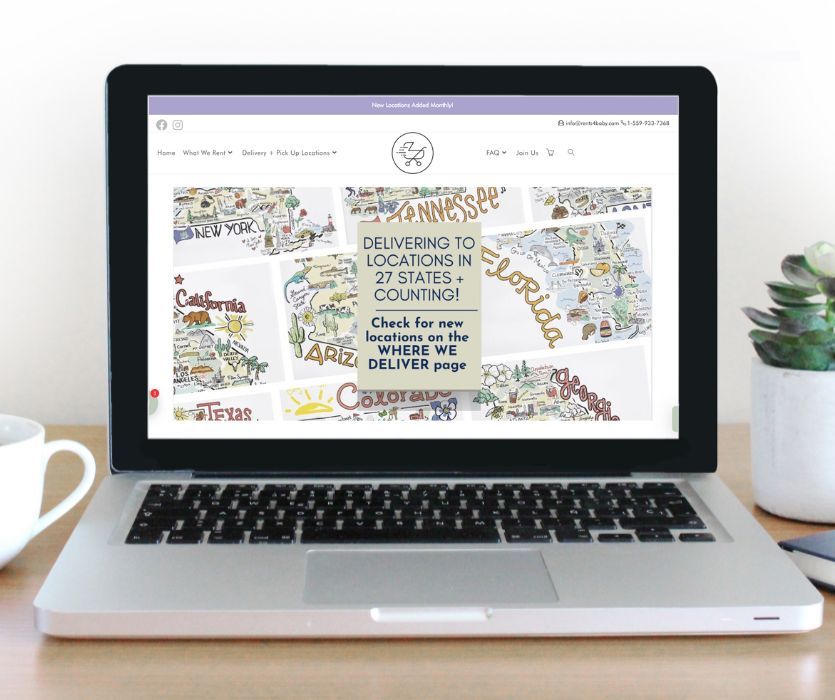 This rental company specializes in luxury baby items, both for vacation and around the house if you don't want to commit to something (like the Snoo) without your baby giving it a tiny thumbs up first.

Servicing 28 states - and both Disney locations - you can opt for delivery or self pick up/drop off if that's more convenient (though this depends on the Rental Partner servicing your area).
So is Renting Baby Gear Worth It?
When it comes to traveling, it's really up to you to decide what the easiest, most practical thing to do is. Factoring in how you're traveling (plane/car/train), where you're traveling (is rental even available?), and if there's anything available at your destination you can use is smart. But it's hard to beat the convenience of planning ahead a little and having everything you need waiting for you when you get there. There's no wrong way to do it.

Have you ever rented baby gear? If so, we'd love to know how it went!

Our next recos: Best Baby Travel Products for Visiting Family
---
Get posts & giveaway updates delivered right to your inbox
---
---