After a long fight with the AAP and Consumer Product Safety Commission, Fisher Price announced it has recalled 4.7 million Rock 'N Play Sleepers.
What We Know
The recall comes after 32 infant deaths were reported between 2011 and 2018. The deaths were a result of unrestrained babies rolling over to their stomachs or sides, or "other circumstances" – an important (but vague) designation. The AAP points out that in a number of these cases, the babies were less than 3 months of age and died due to asphyxia, "the inability to breathe caused by the babies' position," reinforcing their argument that even when used as designed, the Rock 'N Play isn't safe.
If you have a Rock 'N Play, you are instructed to stop using it immediately, and contact Fisher Price for a refund or a voucher.
What The Recall Includes:
All makes and models of the Fisher Price Rock 'N Play Sleeper.
How To Get Your Refund or Voucher:
The amount you get back, in either refund or voucher format, depends on when you purchased the unit and if you still have the receipt. Full details can be found here, but the basics from Fisher Price state:
If you have owned the Fisher-Price Rock 'N Play Sleeper 6 months or less, you will receive a full cash refund for the suggested retail price. If you include your receipt you will be reimbursed for the receipt amount including sales taxes paid.
For products you have owned longer than 6 months, you will receive a voucher to redeem for a new Fisher-Price product commensurate with the amount of time you have owned the Fisher-Price Rock 'N Play Sleeper.
In order to be eligible for a refund or a voucher, you will have to send the two hub assemblies (pictured below) back to Fisher Price in a pre-paid envelope with either your receipt or the month and year of purchase written on one of the hubs. Once they've received them, you can expect your refund or voucher in 12-16 weeks.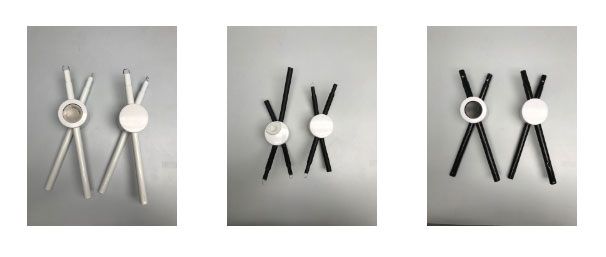 What About Canada?
The Rock 'N Play is marketed as a "soother seat" rather than a sleeper so there is no official recall in Canada (yet). It looks like many of the large retailers have already pulled it, however, because there is no official recall you don't qualify for a refund or voucher (gee, thanks). You may have some luck going back to the retailer (Walmart, BabiesRUs, etc.) and see what their policy is.
More information can be found on the Fisher-Price site under "Recalls & Safety Alerts" or by calling 866-812-6518 9 a.m. to 6 p.m. ET Monday through Friday.
Our next recos:
Safe Sleep: The AAP Wants Me To Do WHAT??!!
Why Newborns Won't Sleep Through The Night
---
Get posts & giveaway updates delivered right to your inbox
---
---