One day my husband looked at our 3 month old and observed, "I can't believe that this is the smallest he'll ever be," which turned me into a blubbering mess for days.

After I recovered, I started looking for the best ways to save memories of my baby, and even though I kind of suck at it, I've found eleven ways to save baby memories that are pretty great and don't (always) require a ton of time or effort to keep up on.
Best Ideas to Save Baby Memories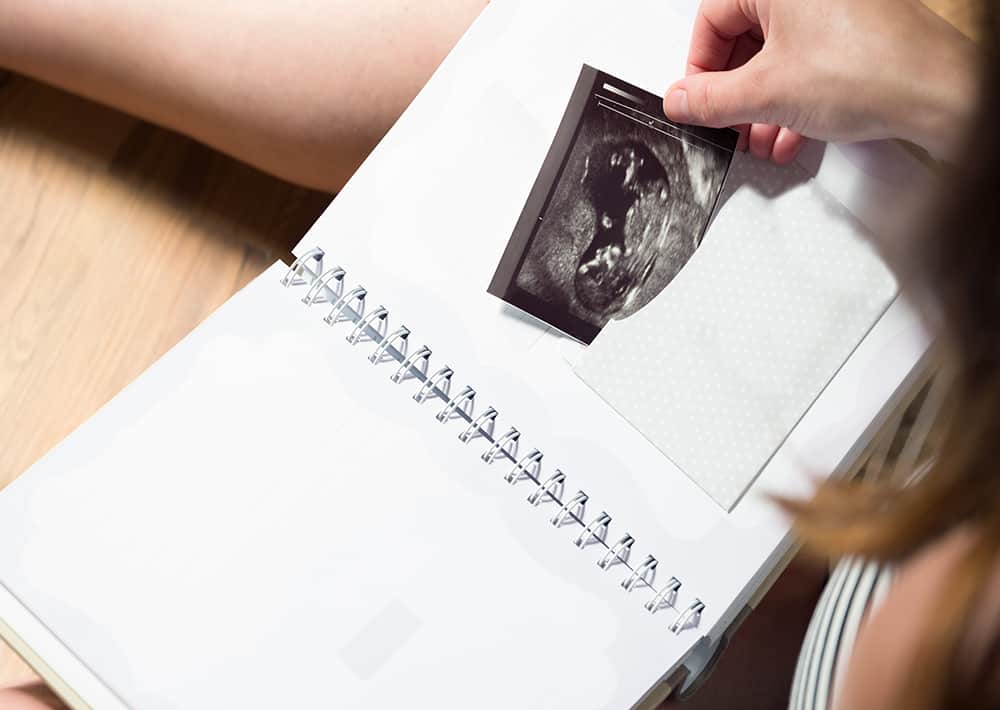 1. Old-School Photo Albums
There's something truly great about having an album full of photos that you can physically flip through. With my firstborn, I had started to sit down to make a fancy photo book because I love how beautiful they are, but it started to feel like a big time investment. Because of that, I decided to just print a whole whack of unedited photos off of my phone and stick them into an album like the kind I had growing up. Costco is the cheapest place I've found to print photos, but there are tons of places to print them off instore or online (like Target, Wal-Mart, Amazon, and Shutterfly, to name a few).

This one is great because you can arrange your photos scrapbook-style and it even comes with a pen to write notes about each photo. While you're picking photos, why not make up a special album just for your baby, too?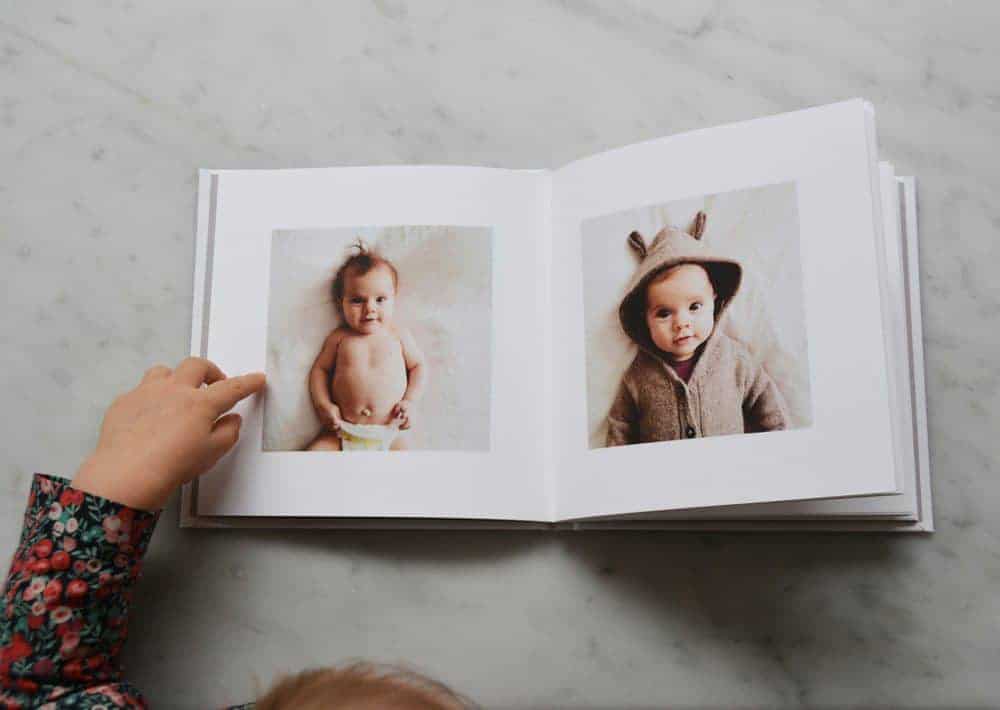 2. Photo Books
There are a ton of great websites that you can use to build an incredible photo book that you and your kids will love forever. For my son's first birthday, my mom made him a book so gorgeous that we keep it on display on a shelf in our living room. Our little guy loves pulling the book down and reading through it together, talking about all of the important people he met and adventures he had in his first year. This post highlights some of the best websites out there for creating photo books. In our house, we love Chatbooks because I'm super lazy and don't need to lift a finger to have a monthly book sent straight to our front door.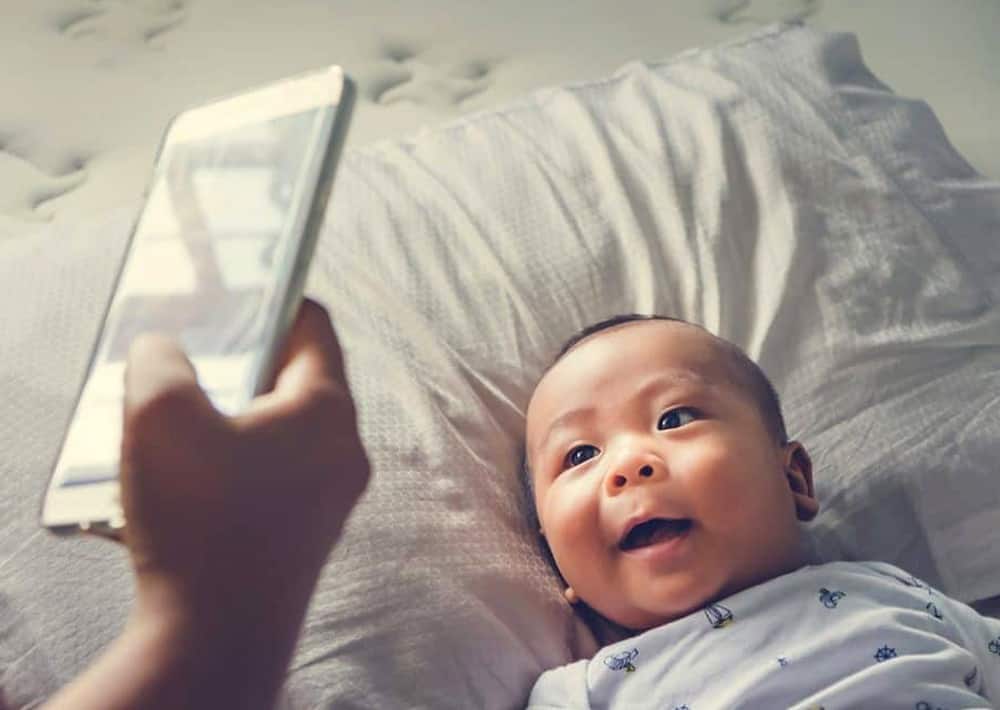 3. Online Albums
If printing off photos or books isn't your jam, make them online! Whether you want to build them on your computer, your phone, or your great grandma's tablet, it's a super simple process, and let's be honest, you're probably on your device for a few minutes a day anyway. As an added bonus, some of the apps in this article even have an option to have your online albums printed, so you can view them online or have the real deal sent to you via snail mail.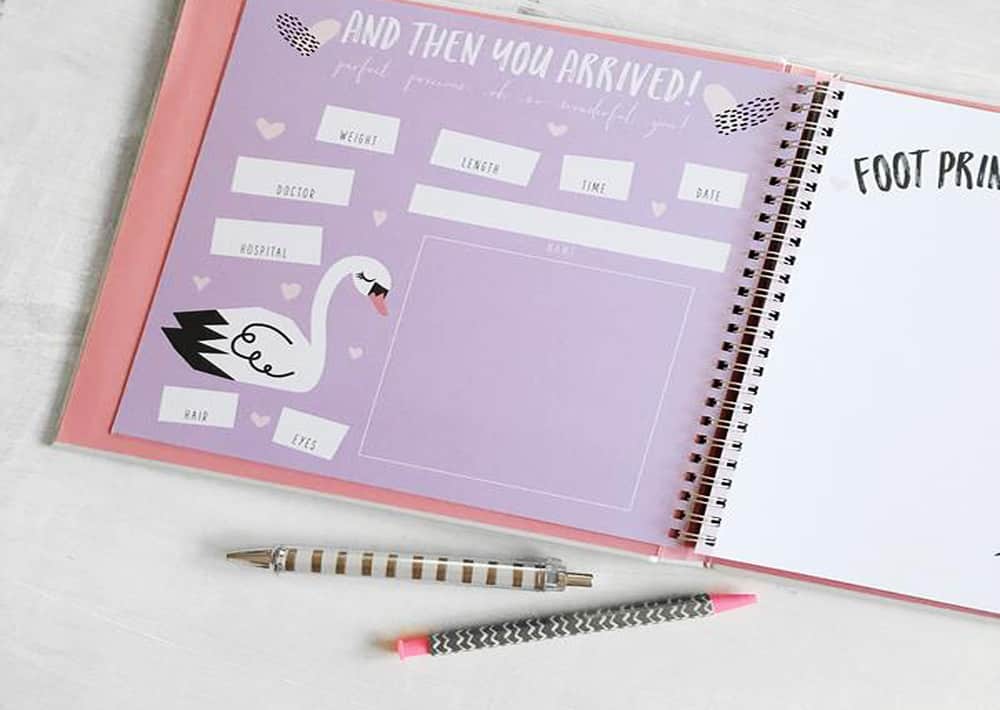 4. Baby Book
A traditional baby book may take a little more organization than some of the other options on this list, but makes a pretty incredible keepsake when it's all done. As a first time mom, I remember thinking to myself, "This moment is so special. I'll never forget it." Yeah… no. In between the 6 billion diaper changes, countless sleepless nights, and many special milestones that will occur in the course of your kiddo's life, there's a very slim chance that you'll be able to recall the specific date your baby's front tooth popped out or the first time they said "mama". These are moments you probably will want to remember, though, and baby books like these gorgeous ones from Lucy Darling are the perfect place to save baby memories. Also, when your baby is all grown up, there's no doubt that being able to read your words in your handwriting will be something really special for them to have.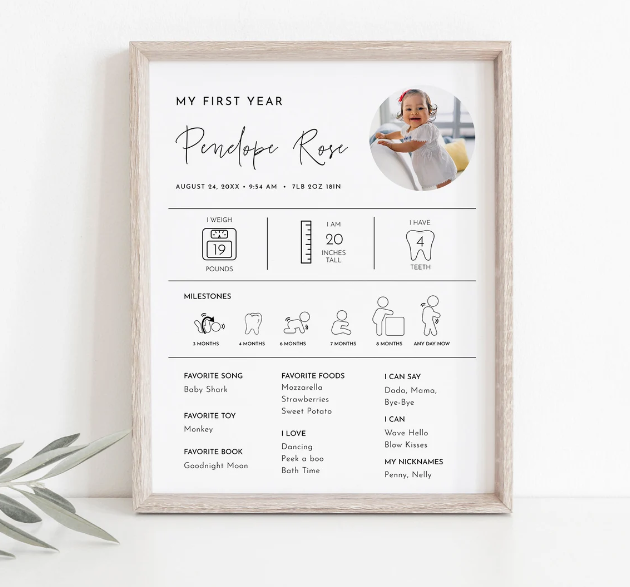 5. My First Year Posters
This is an awesome alternative to the traditional baby book; these sweet little posters are the perfect spot to write down different memories and milestones from your baby's first year. Once it's all filled out, you can frame it and hang it up as you pat yourself on the back for remembering to record everything in one place.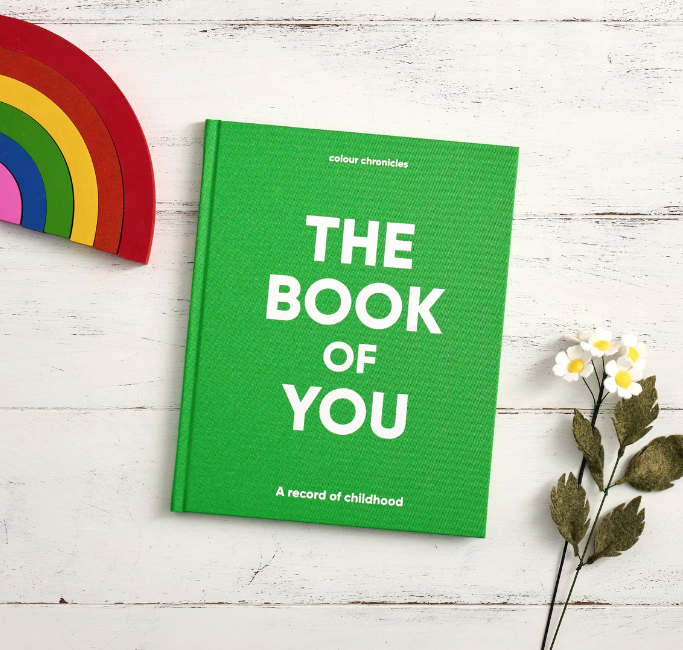 6. The Book of You Books
Once your kiddo is a little older, give them some of the responsibility of writing down their own freakin' memories. Just kidding. But actually, these adorable books, from Colour Chronicles on Etsy, get your kid in on the action of remembering the things that are important to them and drawing pictures, writing words, and using stickers to record them. The colors are timeless so your child doesn't feel like they are filling out a 'baby book' when they are ten.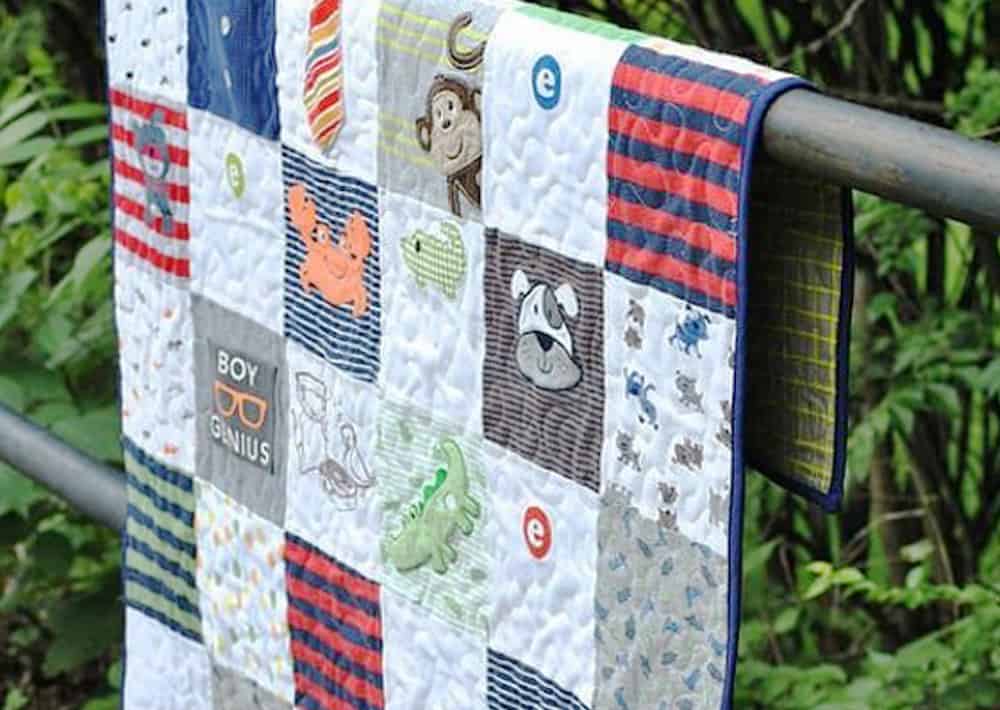 7. Onesie Memory Quilt
If you're like me, you probably have some of your baby's first outfits tucked away in a special container somewhere because you just can't let them go. If you're also like me, the "special container" is an empty diaper box and "somewhere" is the deepest corner of a dark storage room in the basement. Despite the fact that Marie Kondo probably wouldn't approve of this storage solution, the idea of getting rid of those clothes isn't up for discussion regardless of the fact that you can't actually see them without going on an Indiana Jones-style expedition. Enter the baby-outfit quilt to save baby memories. If you'd like to keep your baby's first onesies and outfits, why not cut them up and turn them into a cozy quilt that you'll actually get to look at and cuddle up with once in a while? If you don't possess quilting skills (raises hand), you may have to hire this project out, but you'll be totally glad you did.
8. Shadow Box
A shadow box is basically a storage solution that you can hang on your wall and call art so nobody can give you a hard time about it. There are countless creative and adorable shadowbox ideas all over Pinterest if you're stuck, but a shadowbox is the perfect place to put pictures, clothing and special keepsakes that you'd also like to have on display. Some framing companies will put together a shadowbox for you, or you can create your own once you've purchased the frame yourself. You can find frames at craft stores, like Michael's, or just head on over to Amazon, because that's what you were going to do anyway.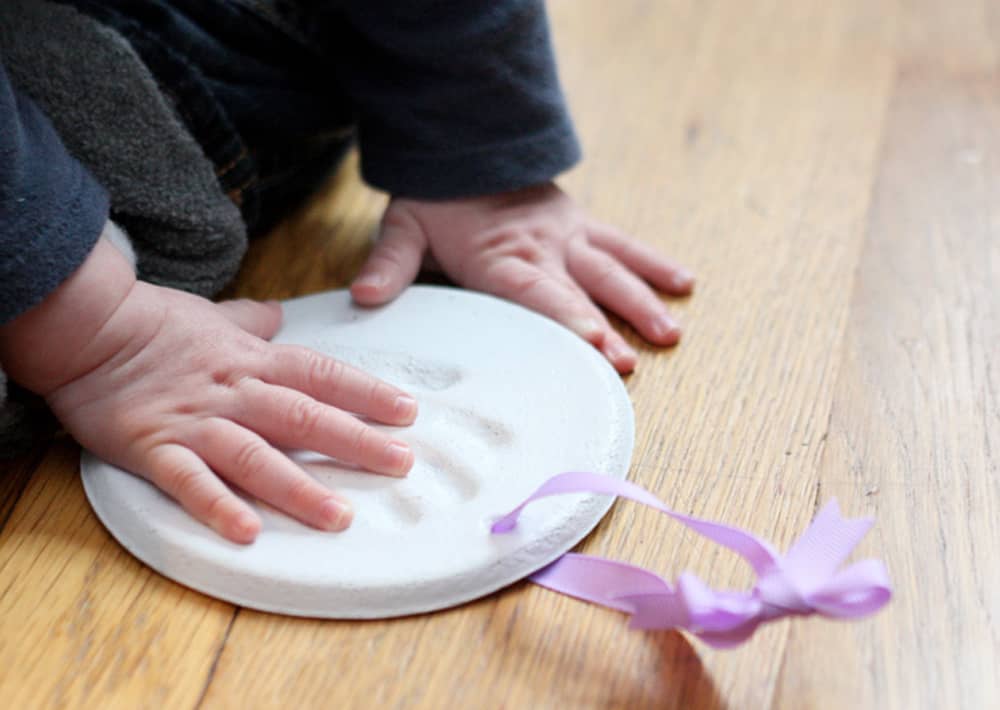 9. Baby Hand/Footprints
One of my favorite mementos from when my kids were tiny is the hand and footprints I took of each of them. You can stamp them out of ink or paint or imprint them into a mold. I did a little bit of experimenting once and used embossing ink and a heat gun to make a footprint of my little guy for a card I gave to my mom, which I thought turned out pretty great. Salt dough is another easy and inexpensive way to get a print from your kiddos; it's fun to make a huge batch and then see how many prints you can get your baby to make before they lose their shit. Poke a hole through the dried dough and voila! You've got a Christmas Ornament!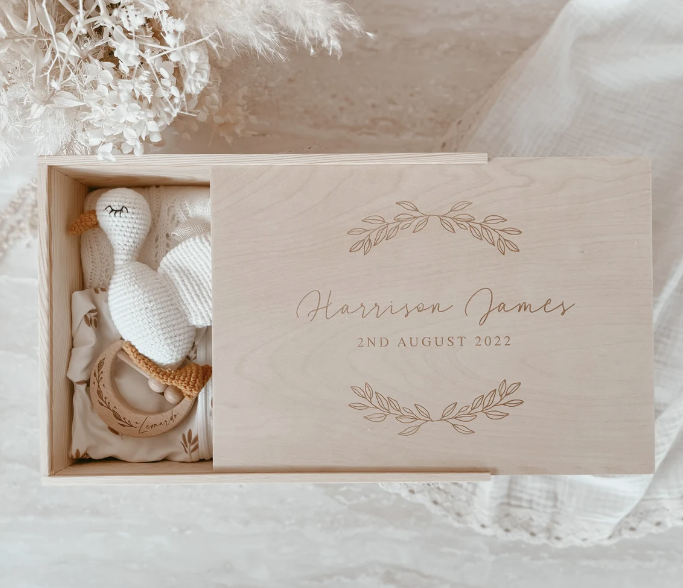 10. Personalized Keepsake Box
Step up your shoebox or Tupperware game with a personalized keepsake box – I love this one from Blossom and Pear. They are fantastic for holding bits and bobs that can't fit in a photo album. Etsy has a variety of them in all sizes and prices.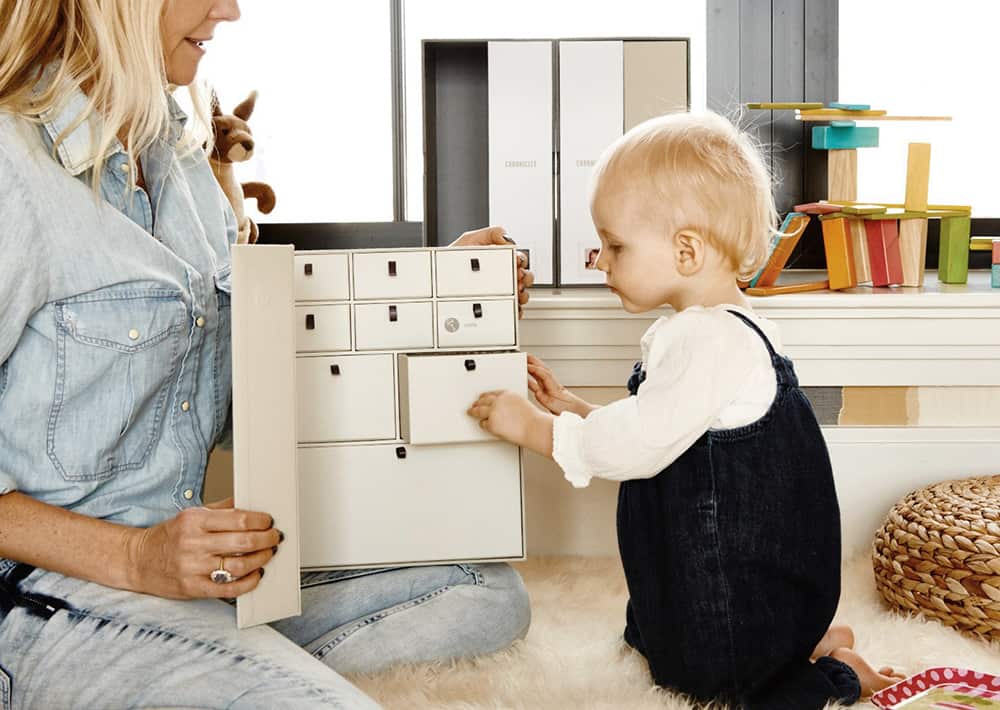 11. Keepsake Storage by Savor
The genius in these keepsake storage boxes made by Savor lies in their (totally elegant) simplicity. If you're looking for a keepsake solution that's pretty enough to stick on a bookshelf, but holds all of the knick-knacks that won't fit in a photo album, these Keepsake boxes are going to be your best friend.

Tucked inside are drawers of different sizes that can be customized with pre-created illustrated labels to keep your memories organized. The drawers can fit everything from a lock of hair to a blanket, onesie, or pair of shoes.

The Baby Edition Keepsake Box comes complete with vertical files for documents like sonograms, letters and pictures, mini envelopes to keep those teeny items like a first tooth, over 50 pre-categorized labels for the drawers, and a Birthday Survey to capture yearly highlights. Even the least crafty parent can create a beautiful memory box that they'll love peeking into with their kiddo over the years – no scissors, glitter or glue required. You can find them here.
What are your favorite ways to save baby memories?
How do you find the time to do it? Tell us all your secrets in the comments section!

Related: The Best Custom Photo Books For Every Type of Parent
---
Get posts & giveaway updates delivered right to your inbox
---
---