Most of us have every intention of creating gorgeous family photo books to have as a keepsake. But finding the time, the right type of book or even knowing where to start can be tough.
Here's a list of some of my top picks for photo books – and what makes each one great. Whether you want something quick and easy to put together or are all about the design and style – there's something for every parent here.
The Classics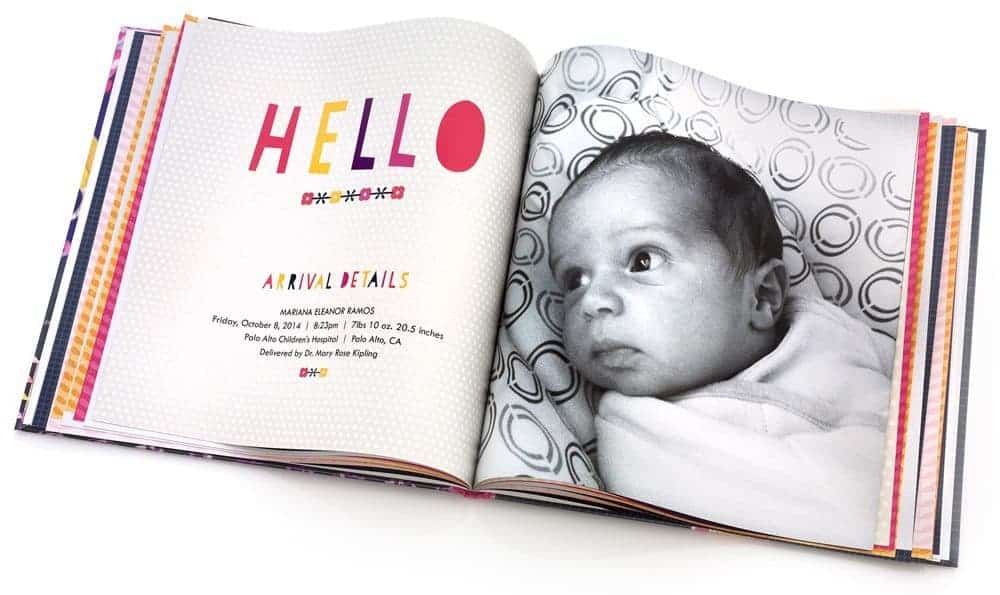 Shutterfly has been in the photo book biz for a while now – and it remains one of the most popular choices out there. They've got loads and loads of 'scrapbook-esque' design and style options and a few different paths to choose from. Go with the Custom Path and you can choose the layouts yourself or pick Simple Path to have the photos arranged for you. They even have a "Make My Book" service with Shutterfly designers who will make your book for you and curate your photos. Oh – and definitely sign up for their emails to nab a really great promo or deal.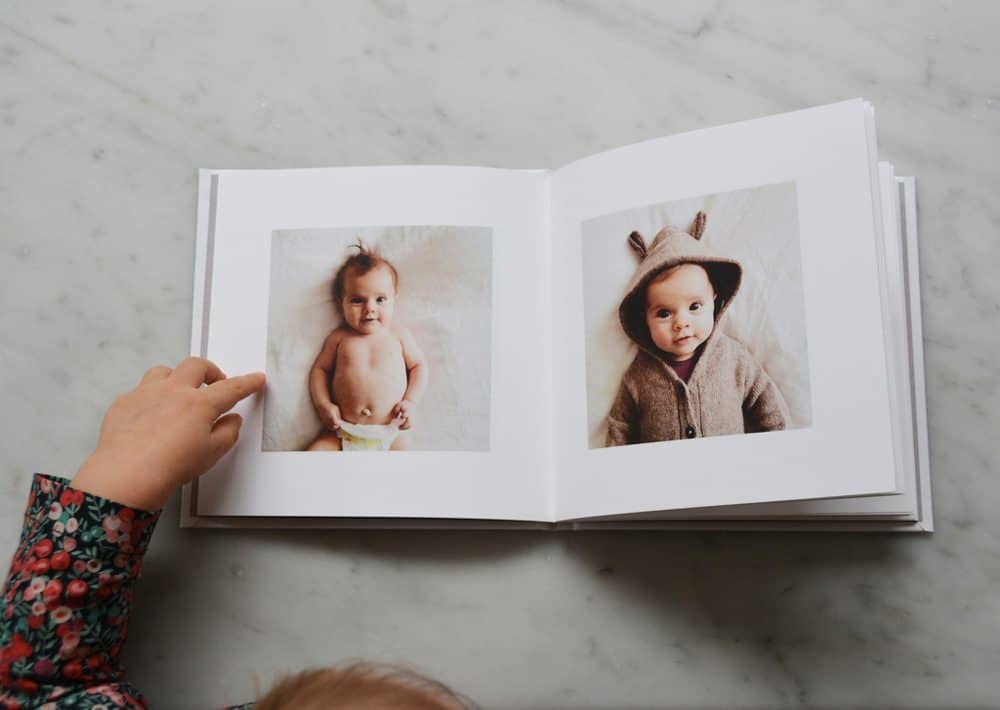 Another great site, Blurb offers up books with excellent quality, plus the option to choose pre-built layouts or free reign to design your own. This site is really great for those of us that like to start with a blank canvas and have a lot of creative freedom. You can import images from Instagram, Facebook or your computer – and it can be as easy as dragging and dropping. And if you want to get fancy, you can also design your own cookbooks, kids' books, travel and year books.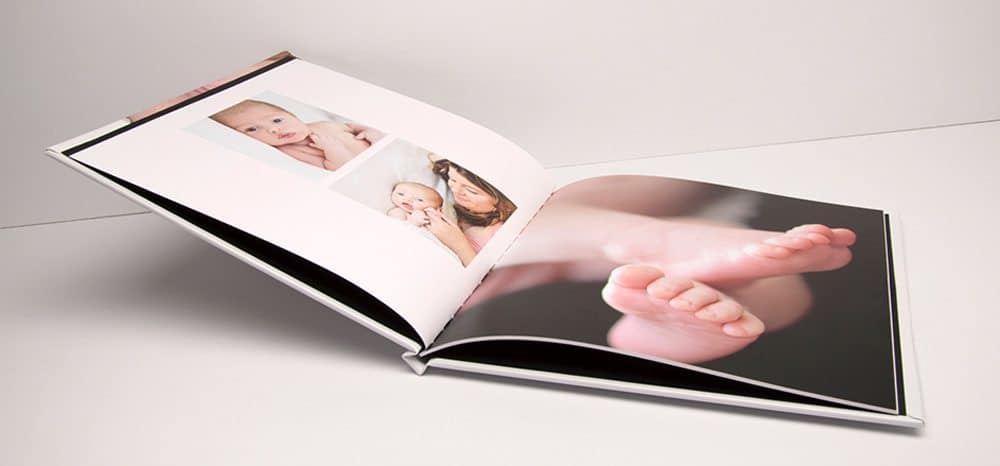 Mpix is another great option because they're known for having beautiful books with gorgeous printing. They're also known to be pretty flexible in their layouts and are fairly easy to use. I love the range they offer – their economy books give you the option of making a classic hardcover photo book, they've got a softcover option with matte paper and a modern look to it, or a premium option with more fancy-schmancy options. Something for everyone!
The Easiest to Make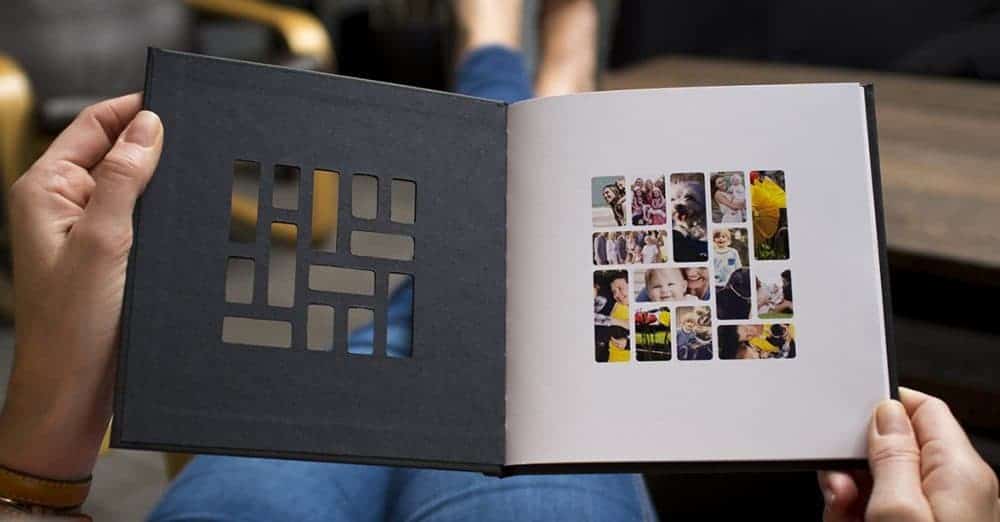 For those of us who would love to have a family photo book but are also often feeling behind the game (raises hand) – I give you Mosaic from Mixbook! With this app, you make your photo book right from your phone. Just select 20 of your favorite images, choose black or white backgrounds, and place your order. Done and done. They only come in one size and cover option (7 x 7 hardcover), but if that's the price you pay for a quick and easy album, I'll take it!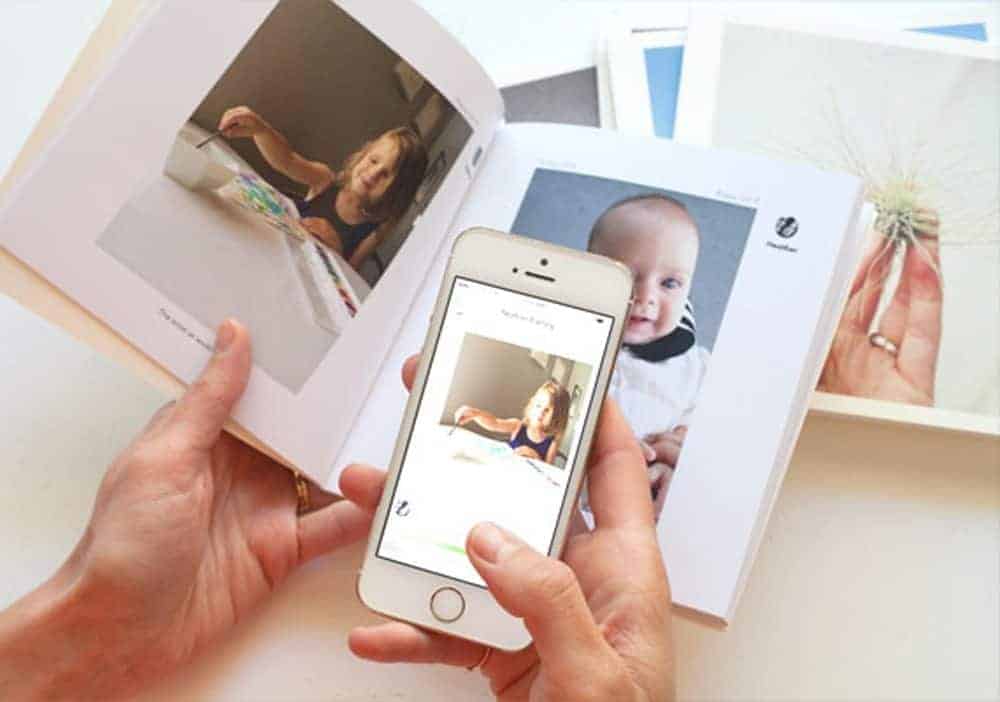 The Chatbooks tagline is 'beyond easy photo books' – so they're another cheap and cheerful option for the time-pressed parent. You've got two basic options. You can either have your books created on auto-pilot and sent to you regularly, or you can make them custom.  The automatic approach takes your 60 latest photos from your Instagram and Facebook accounts, or your iPhone camera, and then compiles them into a book that gets sent to you. For the custom route, you can make a book from scratch. Overall, Chatbooks are pretty plain and simple, they come in one size only and don't have many bells and whistles – but they're definitely one of the easiest ways to get your pictures off your phone and into an album.
The Designer Styles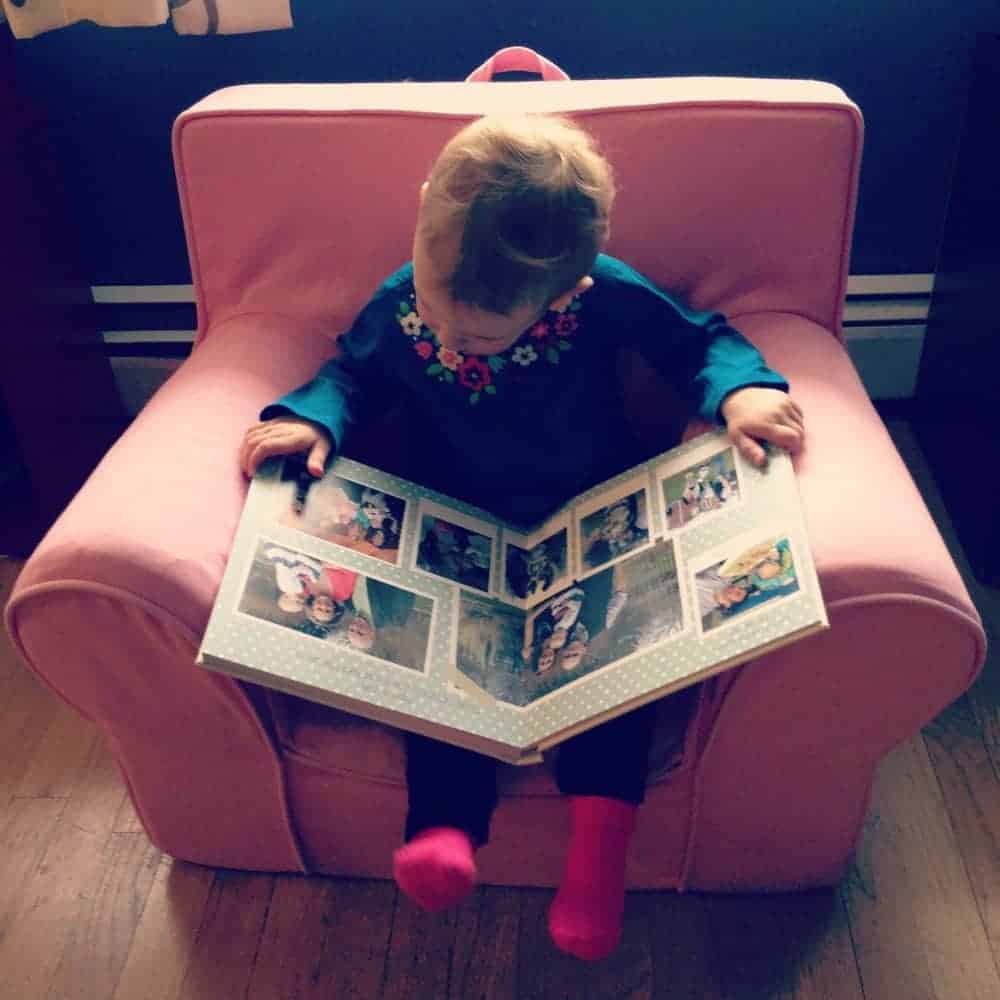 Shortcake is by far one of the most beautiful options out there (and the easiest to make) because the photo books are created for you by a team of designers! After connecting to your Facebook or Instagram account, all you do is you choose your style from a design catalog, fill out a quick form and you're done. From there, a design team will create your book and send it to you to preview and proof it. You have three quality levels to choose from and lots of great extras like premium paper, leather cover material and lay-flat pages. But the thing I love the most is that the pages are nice and thick so that little hands can flip through them easily without any bending or ripping.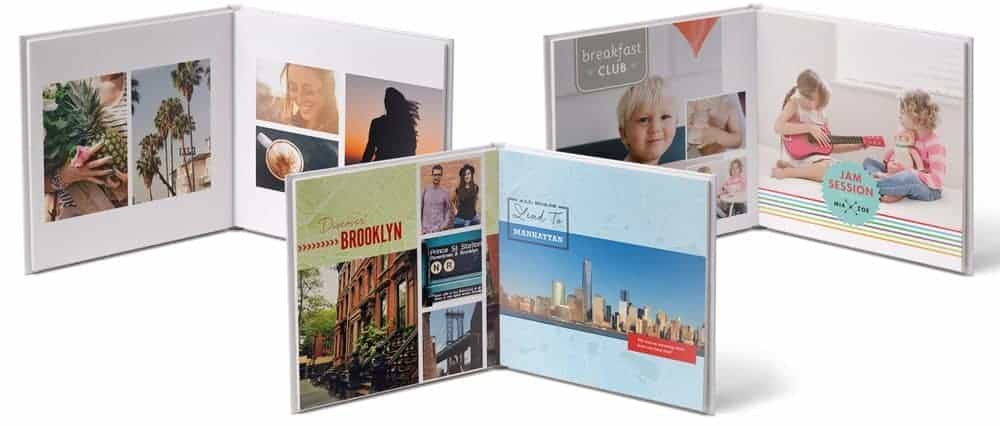 The nice thing about Snapfish is that, like Shutterfly, they offer you the 'scrapbook feel' to their photo books. You can choose your design theme, arrange your photos, play with your backgrounds and even add embellishments like frames, stickers, quotes and more. It gives your book a 'designy' look you can create yourself.
Great for the Baby Years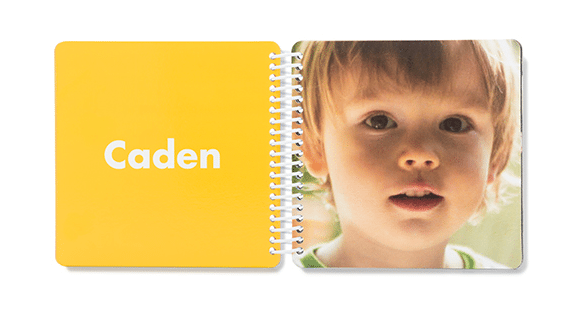 These adorable customized board books are so cute and unique – they're the perfect way to capture a few of your favorite baby photos. You can make your own custom photo book design in the board book format, or go the personalized board book route and make your baby's photos into a little story. Either way, they're a baby-proof, cute, sweet way to save your baby pics.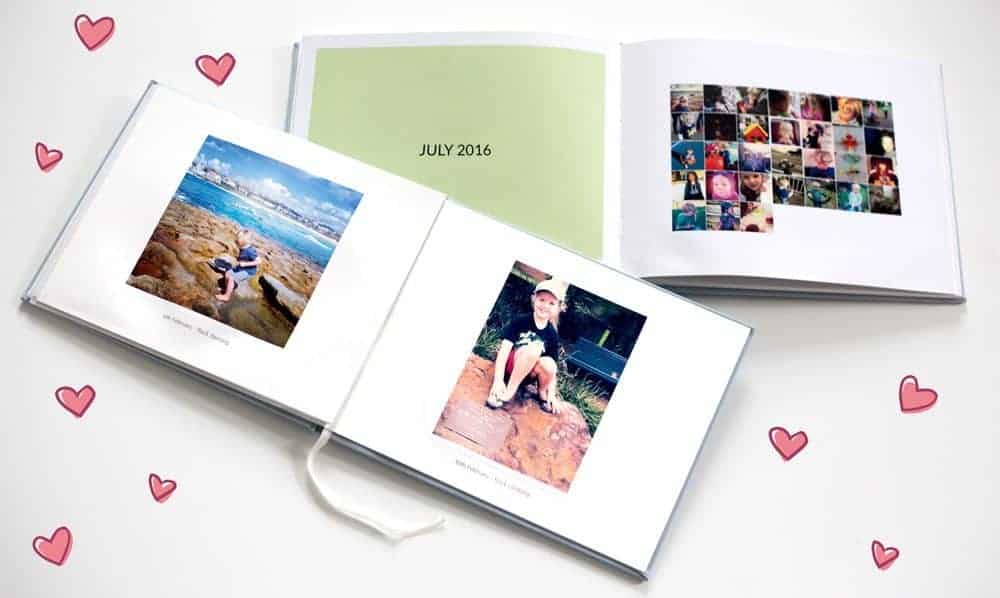 Tinybeans is super-cute because it's not only an online baby journal you can share with your family – it's also a great keepsake of photos. It lets you keep all your little memories and notes in one place and then capture it into a photo book. Simple and easy to make (a must when you've got a wee babe).
Any other favorite photo book sites I've missed? Let me know!
---
Get posts & giveaway updates delivered right to your inbox
---
---