This post was made in partnership with Tinybeans. They are good people and I think their app is truly great – all the opinions are ours. You know I don't tell you about shitty stuff.
OMG, your baby is so cute.
Seriously. You know it. I know it. Your parents know it. Truth be told, they probably think your baby is cuter than you were, though they might not admit it without a couple glasses of wine in their system.
I've been there, ridiculously adorable baby in one hand, cell phone rapidly filling up with pictures in the other, and completely understand your desire to shout it from the rooftops. I, too, have contemplated hiring a sky-writer to spell it out for anyone who missed the official announcement that the cutest baby to ever grace this planet has officially been born. But I also know that yelling will wake up the aforementioned baby, and a sky-writer isn't in the budget.
So what do you do?
Social media has made it incredibly easy to blow up everyone's feeds with baby's first blink, baby's first grimace, baby's first smile – oh, wait that was a fart – with people all over the world, but this system isn't without flaws. On the extreme end, there are reports of pictures being stolen and used for nefarious purposes, while on the less scary side of things, navigating Facebook can be a real doozy for grandparents who still use a rotary phone.
Enter Tinybeans.
Tinybeans is a secure online journal that allows you to upload and share photos and videos of your perfect prodigy with anyone you choose, as many times a day as your heart desires, no matter how mundane or repetitive the picture is. (Is there anything more precious than a sleeping baby? According to the 200 pictures of my sleeping son on my phone, the answer is no.) And because they are close family and friends, THEY LOVE IT. Grandparents literally cannot see enough pictures of your baby, so the more the merrier.
Not only is it safe and easy to navigate, but it also stores your photos and milestones in an organized fashion, making it simple to prove to your husband once and for all your genius baby was sitting up and smiling at three months. Boom.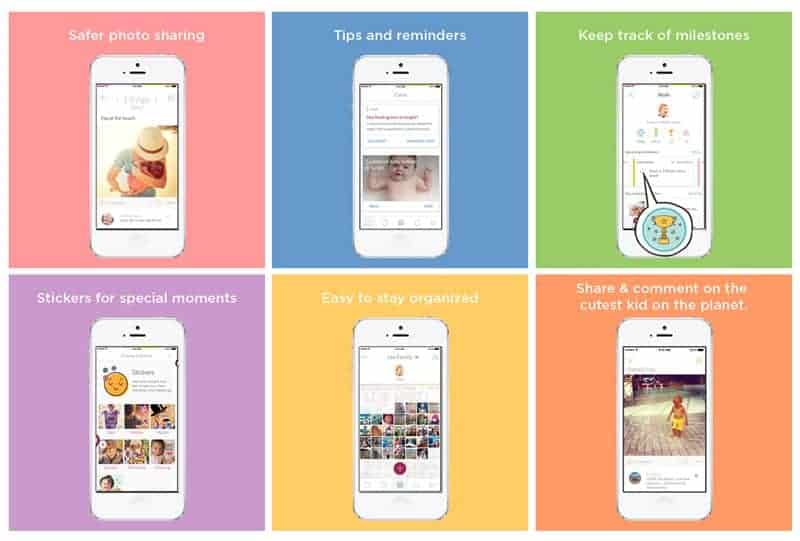 What separates Tinybeans from other photo sharing sites is it's a jack-of-all-trades.
Here are some other features that set it apart:
After uploading photos and videos, friends and family automatically receive a daily email notification alerting them to new moments.
No social media has to be involved which is handy for untech-savvy relatives and Facebook friends who may not want to see a gazillion pictures of your baby. (I know, I doubt that's possible either but you never know.)
You can fine tune the settings so pictures can be viewed, commented on, and/or shared on other social media platforms (or not). It's very versatile.
You can print photo books, as well as other photo-themed products directly from the site.
You can add and track multiple kids.
There is an accompanying blog providing age-appropriate helpful tips and tricks.
It's a simple way to back up precious photos that would be devastating to lose – they are safe even if your phone breaks or goes AWOL.
The app and service is totally free, but even the premium packages are reasonably priced. Packages start at just $4.17 a month (USD), and there is even an option to lock in your premium member status, and accompanying benefits, for life with a one-time payment.
If standard social media channels aren't your thing, or even if they are but you'd like to kick your photo sharing up a notch, Tinybeans is a great resource for online journaling.


Related:
---
Get posts & giveaway updates delivered right to your inbox
---
---