I've been there, a ridiculously adorable baby in one hand, smartphone rapidly filling up with pictures in the other.
So what do you do?
Social media has made it incredibly easy to blow up everyone's timeline with a baby's first blink, grimace and smile with people worldwide, but this system isn't without flaws.

On the extreme end, there are reports of pictures being stolen and used for nefarious purposes, while on the less scary side of things, navigating Facebook, Twitter or Instagram can be a real doozy for less tech-savvy relatives. Plus, social media is notoriously indifferent to accounts being hacked and years of photos, videos, and milestones disappearing overnight.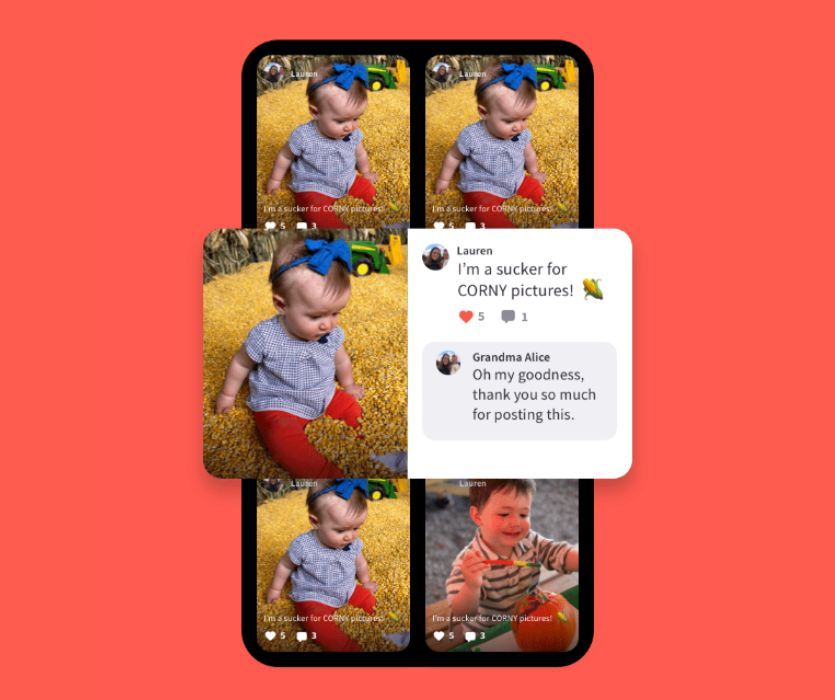 Enter Tinybeans.
Tinybeans is a secure online journal allowing you a space to store and edit photos, track baby milestones, order custom photo books, and share updates with your album followers.

With unlimited photo storage, friends and family can swoon over your private family album (no matter how mundane or repetitive the picture is – hello, 200 pictures of my sleeping baby).
What separates Tinybeans from other photo sharing sites?
In a nutshell, it's just a super comprehensive and versatile tool for new parents.

Unlimited photo storage, photo editing, stickers, filters, social networking (without the social networks), memory and baby milestone tracking - really it brings so much to the table that new parents could find useful.
Here are some other features that set it apart:
Email updates - After uploading photos and videos, friends and family automatically receive daily email updates alerting them to new moments, meaning no extra effort on your end to keep everyone in the loop.
Social media free - No social media has to be involved which is handy for less tech-savvy relatives and Facebook friends who may not want to see a gazillion pictures of your baby. (I know, I doubt that's possible either, but you never know.)
Controlled sharing - You can fine tune the settings so pictures can be viewed, commented on, and/or shared on your favorite social network (or not). It's very versatile.
Photo books - You can print photo books, as well as other photo-themed products directly from the site.
Multiple kids - You can add and track multiple kids.
No limits - There are unlimited invitees and unlimited storage, meaning there's no need to pick and choose between adorable pics. It also means everything from baby bump photos to toddler milestones can be uploaded without worrying about going over a limit.
Mulitple views - The calendar view lets you see moments, milestones, and photos by date, or you can use the chart view to track your child's weekly changes.
Free blog - There is an accompanying blog providing age-appropriate helpful parenting content.
Easy photo backup - It's a simple way to back up precious photos that would be devastating to lose – their private server keeps your photos safe even if your phone breaks or goes AWOL.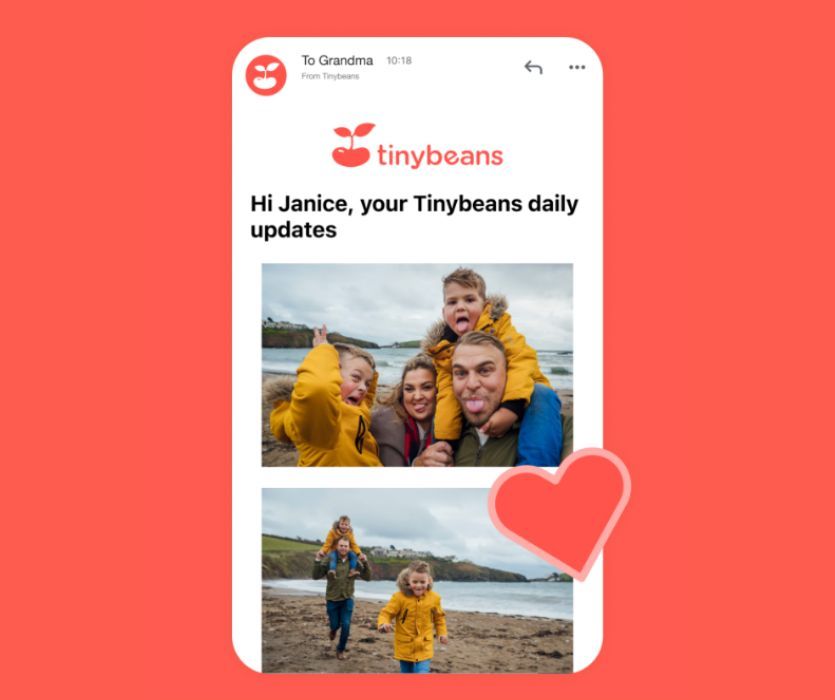 How much does it cost?
The app is free to download and offers a 14-day free trial. After that, it's $4.99 per month or $39.99 per year.
Tinybeans Verdict
If you're hesitant about sharing your child's photos on social media or want a spot to share photos with friends and family who are as enthusiastic about your baby as you are, Tinybeans is a good fit.

I feel like $40 a year to store my photos, track milestones, and save fond memories is a reasonable price. I'm also a firm believer that if you aren't paying for the product you are the product which has always made me twitchy when it comes to my kids and social media. (I might be overthinking this, though, so take it with a grain of salt.)

It's easy to use and if you used it for nothing more than a photo back up system, I still think it's worth it.

The app can be downloaded from the app store for both Android and Apple devices. Use the code PC10 for 10% off a yearly subscription.
Have you used Tinybeans?
I'd love to hear your feedback in the comments below!

Our next reco: How To Do Your Own Baby Photoshoot
---
Get posts & giveaway updates delivered right to your inbox
---
---