No matter if your baby is a future rebel pilot, a stormtrooper in the making, or a descendent of the Mandalorians, they're never too young to start their training! These Star Wars baby gifts are a fun way to introduce them to a galaxy far, far away, without having to figure out how to properly install a car seat in the Millennium Falcon.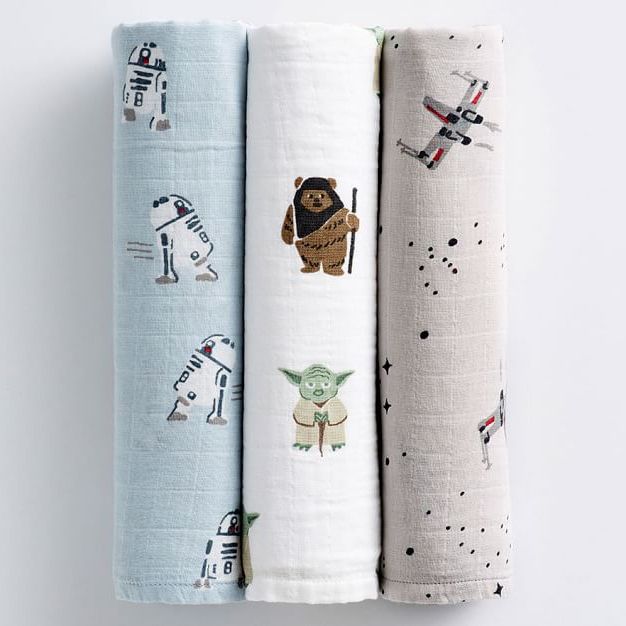 9/10 creatures in the galaxy will agree that muslin swaddles are one of the most useful baby products out there. Play blanket, sleepy time swaddle, milestone photo prop, mini Jedi robe – really the possibilities are endless. These are from Pottery Barn Kids.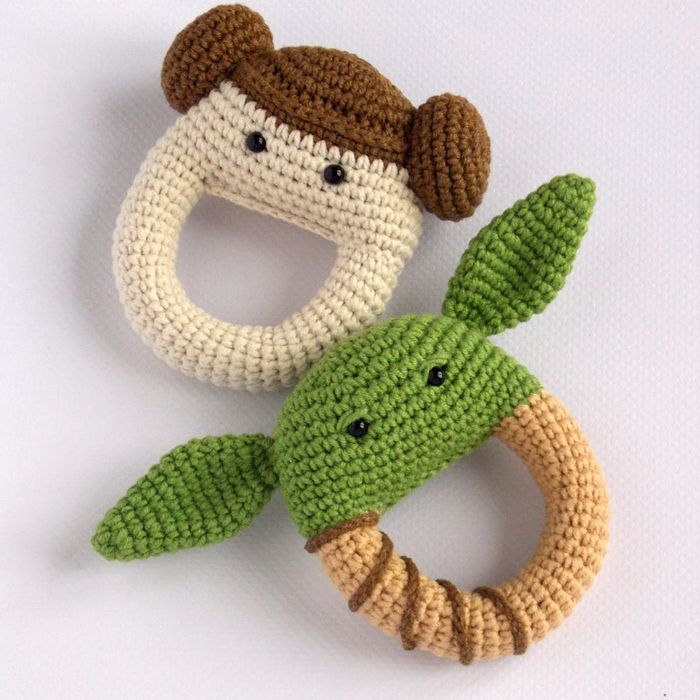 Is it weird that you know exactly who these are supposed to be? You can find these on Etsy.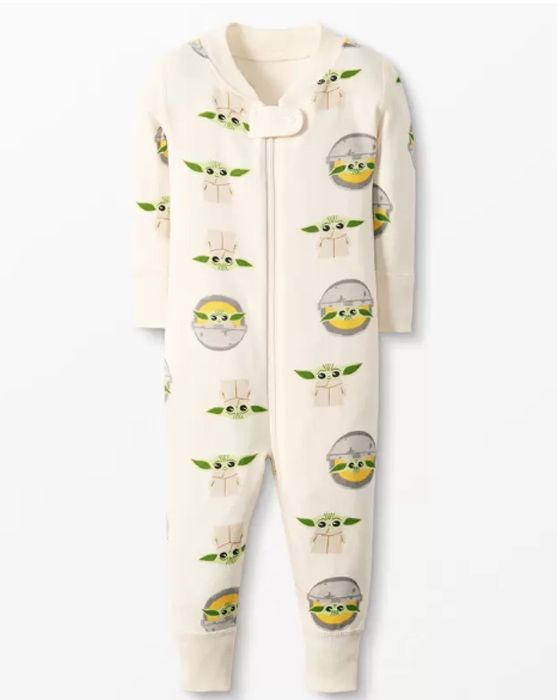 With a few different prints to choose from, these organic cotton sleepers are buttery soft and built to withstand whatever galactic adventure dreamland brings. Find them on the Hanna Andersson site.
This is definitely the droid you're looking for. This one is from Etsy.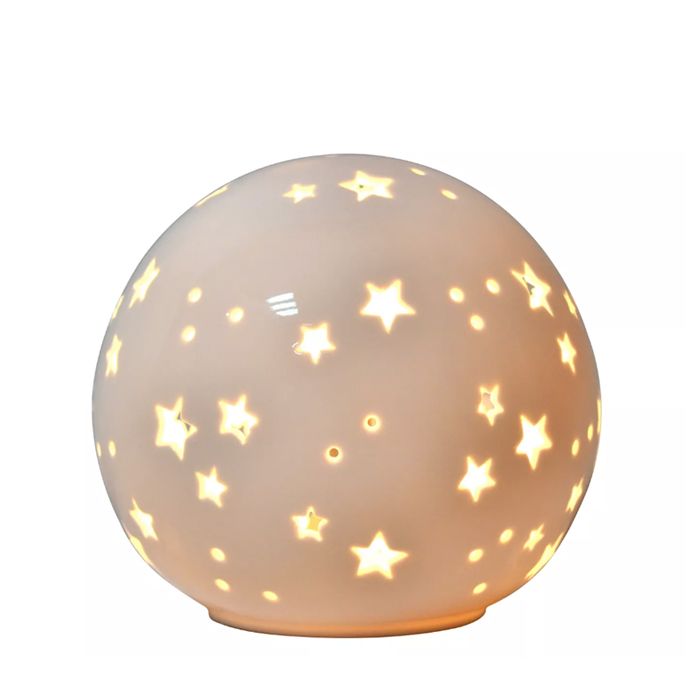 A more subtle nod to all things galactic, and perfect for a nursery or playroom. Find this one at Target.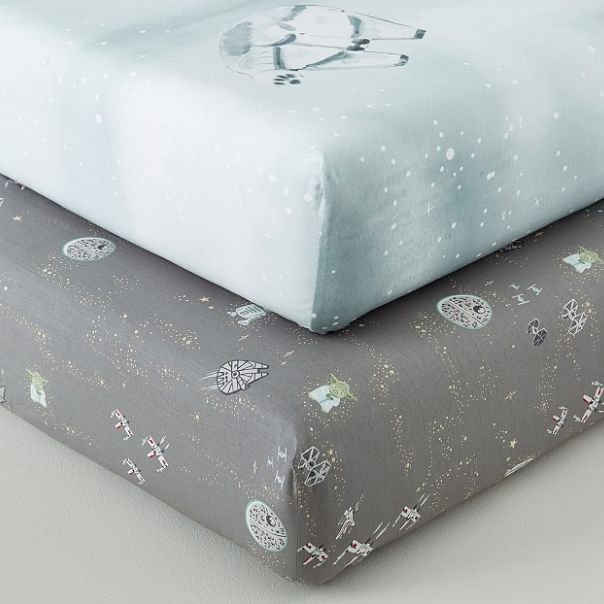 These great crib sheets are from Pottery Barn Kids. They actually make a really beautiful Star Wars line.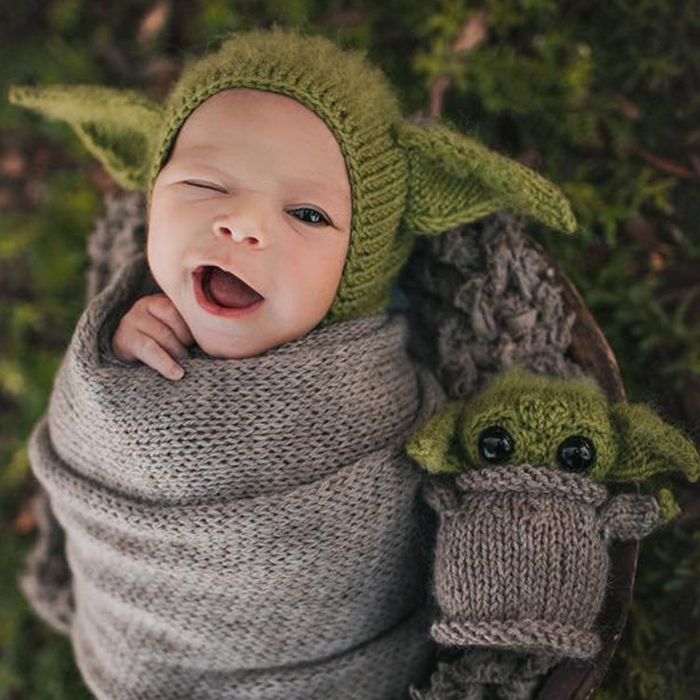 Dress your baby like Yoda, you must. Receive 'oohs' and 'aahs', you will. This one is on Etsy but they have plenty of other options.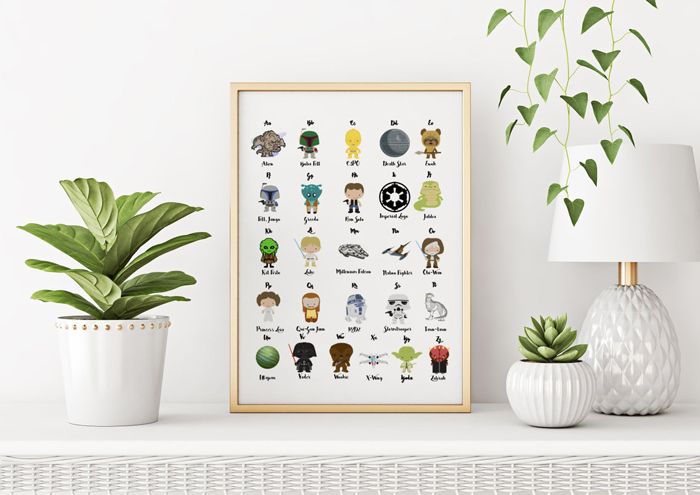 Gorgeous and functional, at least on this planet. You can find this one on Etsy.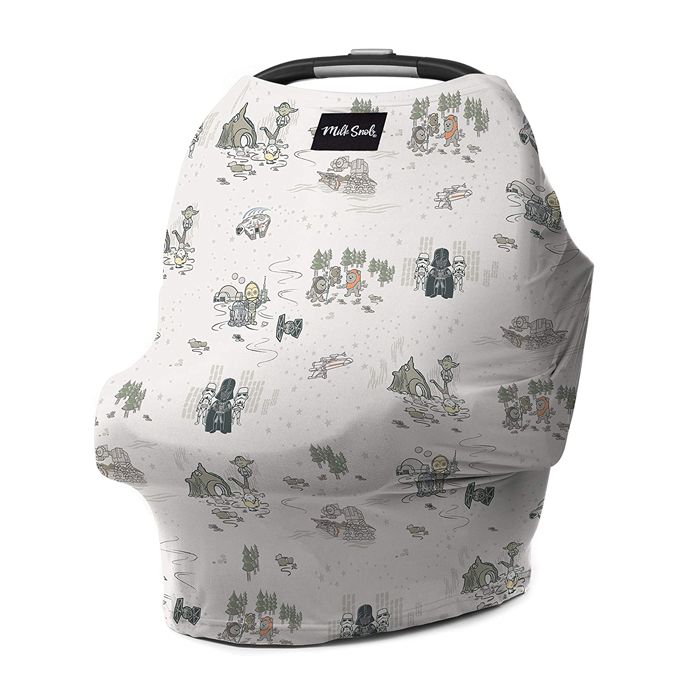 Super breathable and versatile, this car seat cover is perfect for little Padawans looking for some privacy, while still repping their allegiance. Milk Snob has a bunch of designs on Amazon.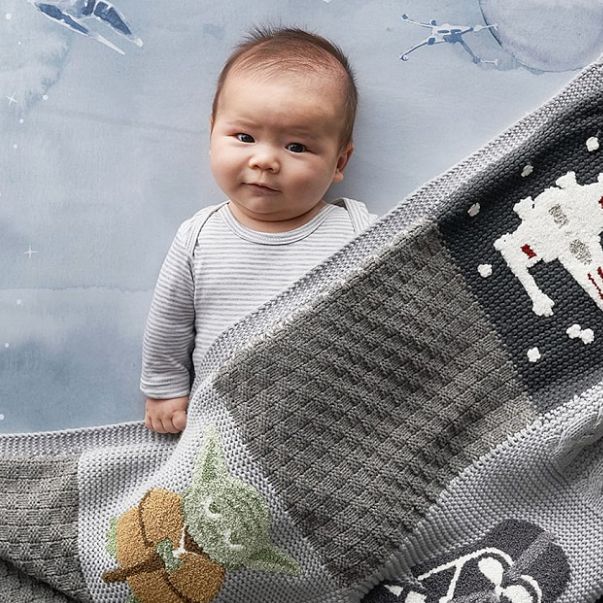 This knitted quilt is tasteful and checks all the Star Wars boxes. This one is from Pottery Barn Kids.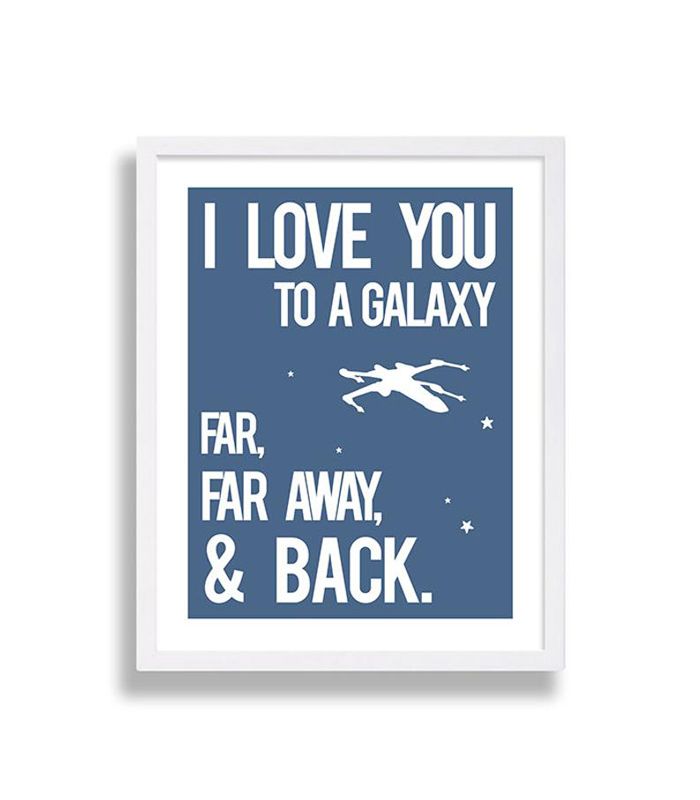 If you want to out do the old "I love you to the moon and back" by many parsecs, this poster should do the trick. You can find this one on Etsy.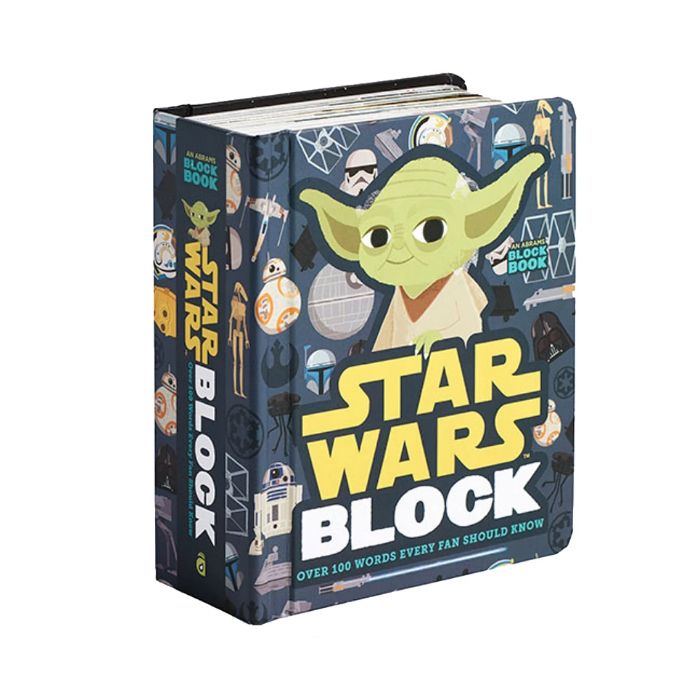 The perfect board book for at least 100 of your 30,000 daily recommended words. You can find it here on Amazon.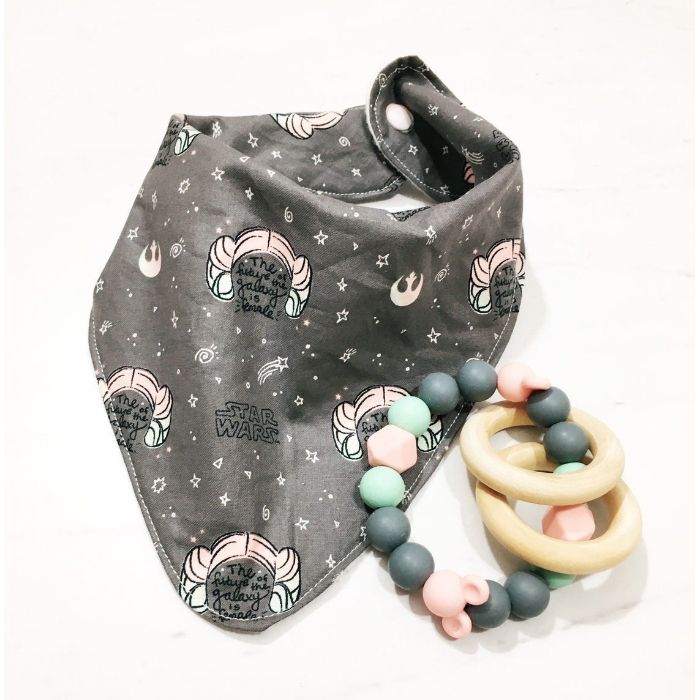 The future (of the galaxy) is female! This drool bib is as clever as it is cute. This one is on Etsy.
When it comes to Star Wars baby gifts, there are a ton of great options.
Did we miss something you've had your eye on, or already have in your nursery? Let us know in the comments below, and as always, may the force be with you.

Our next reco: The Best Harry Potter Baby Gear
---
Get posts & giveaway updates delivered right to your inbox
---
---