A recent trend has taken hold of the internet, bombarding my Facebook feed with images of svelte women in lingerie who have apparently just peed themselves. Their sexy, come hither looks belie the truth, which is "I am on the rag and if you touch me right now I will karate chop you. Now get me a fresh pair of sweats and a chocolate shake and shoo."
There are thongs and panties that promise to absorb your menstrual flow, reusable (washable) pads that look eerily like baby dribble bibs, reusable nipple pads that could double as pasties in any Gentleman's Club, sporty granny panties for incontinence, and activewear panties for (apparently) sweaty yoga vaginas. If you are leaking: there is a product for you!
Note: I didn't include menstrual cups because you don't really need them when you're pregnant, and it's not recommended that you put anything in your vagina right after giving birth, so I just skipped it.
Best reusable menstrual and postpartum underwear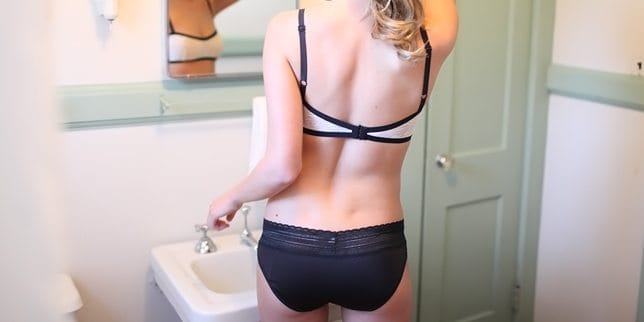 Dear Kate
Dear Kate makes reusable understuff specifically geared towards active ladies. Their lacy panties come in several styles, from hip huggers to thongs. Most styles can hold up to one tablespoon of liquid, so might be best for lady sweating or very light spotting. Also available in plus sizes!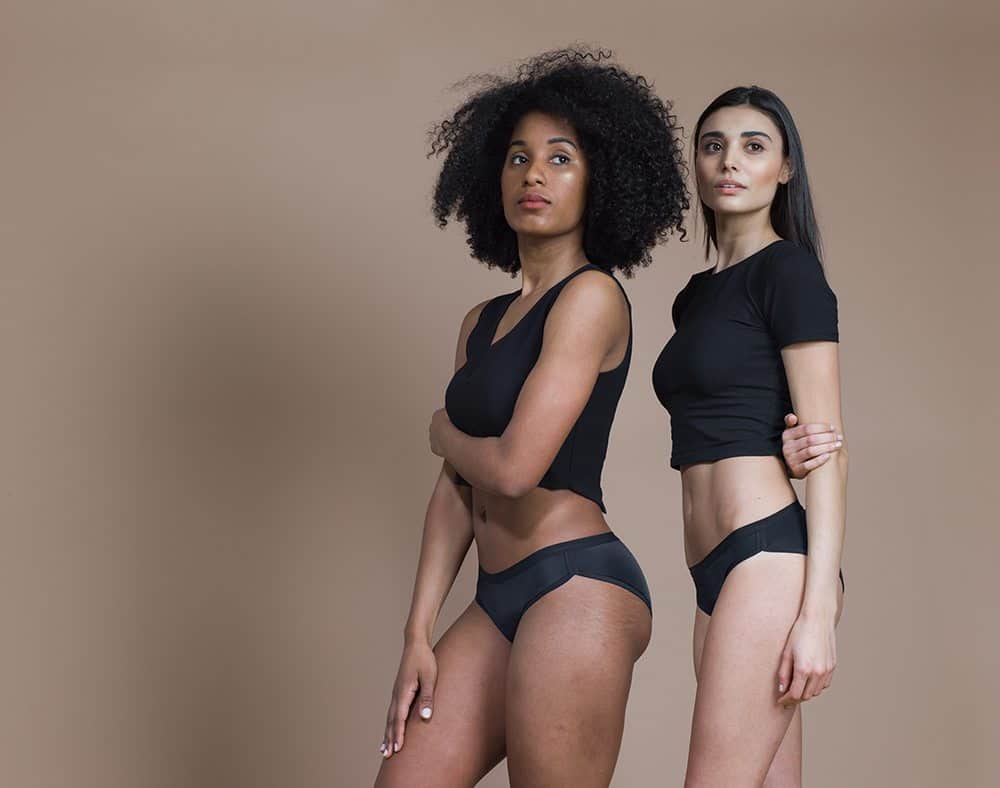 She Thinx
She Thinx panties are the workhorse panties for your period. They come in an abundance of styles, offering different levels of absorbency and protection. The hi-waist and sport styles can purportedly hold up to two tampons worth of blood. The company states that these underthings can eliminate the need for panty liners, and protect you (along with the use of tampons or menstrual cups) on your heaviest days. They're cute! But can someone please explain how a thong can protect you from a strong breeze, let alone a light day of bleeding from your nether regions? They come in plus sizes as well.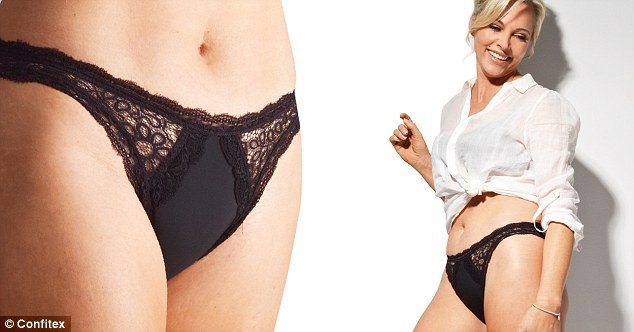 Confitex Underwear
These undies are specifically marketed for everyday use for women (and men!) with incontinence issues. If you pee a little when you laugh (that was just a really good joke, okay) these puppies will prevent embarrassing pee stains on your power suit in the boardroom. The moderate absorbency panties can hold up to a teacup and a half worth of pee over the course of the day. Why they measure pee in tea cups, I'm not sure. Size up to XXXL.
Related: Hospital Bag – What to Pack
---
Get posts & giveaway updates delivered right to your inbox
---
---