When they cross the threshold from non-parent to parent, mothers fall into two clear camps when it comes to travel:  the "headed-to-machu-pichu-with-a-baby-carrier" parents and #the next-vacation-when-she's-18" ones. There's validity to both schools of thought and solid reasons for doing it each way.

I'd like to think I've been somewhere in the middle with my kids.

They've each been on the road since they were three months old, but we haven't taken them to crazily adventurous places – just loads of countries, homes, and beaches.

At the end of the day, your travel lifestyle with your baby (ies) will depend on your values as a family: Is exposure more important than stability? Is routine more dear than adaptability? Are visits to friends and family important? Travel can be expensive – is it worth the money?

Whichever way you lean, here are some things I've learned about traveling with babies that may surprise you:
It's easier to travel with an infant. Particularly before they begin to start walking. The term of travel terror in my experience is 12-36 months.
It's cheaper to travel with an infant. Babies fly free until their 2nd birthdays and typically stay at no extra cost in hotel rooms.
You can do more when traveling with an infant. Babies typically don't have an opinion – so you can go where you want with the right stroller or baby carrier – until they learn to say, "Are we there yet?"
Other things to consider when traveling with a baby: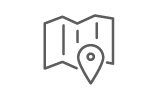 Location:
I am not that intrepid. When I travel with my kids, I like to be close to basic facilities– a hospital or a hotel with some infrastructure. My advice for your first trip with your baby is to choose a place that's not too hard to get to –one plane or train or car ride and no more than 4 hours of travel time.
Accommodation:
Don't try to recreate your honeymoon – pick a place that's family-friendly, only so you don't reel of guilt if the baby is crying in the middle of a night in a tightly packed bed and breakfast. If your first trip can be to a home or an apartment, you might be more comfortable with the space and access to a kitchen should you need to wash and sterilize etc.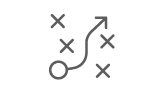 Pace:
Don't pack it in, really. Babies are unpredictable and new environments can set them off. Have a plan, if you must, but for heaven's sakes don't book anything non-refundable.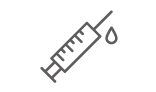 Vaccinations:
Some exotic locations will require vaccinations. It's best to stay clear of them if your baby is under six weeks old. Check the CDC website or with your pediatrician if you are unsure.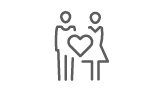 A case for leaving the baby behind:
Many new parents find that while a childfree vacation may seem like the hardest thing to do, it's actually saved their marriages. Getting away from it all is a chance to reconnect with your partner and with your former pre-parent self. And a few extra hours of sleep can't hurt either. Fly in a grandparent, make sure your Wifi is all sorted so you can facetime your munchkin, and make some plans for couple (or even solo) time.
Why I Travel With My Kids
I've been traveling with my kids since they were infants. We're not campers (we might be glampers) or particularly good at "roughing it," but we've traveled far and wide on planes, trains, and automobiles. And I can see now how those early years on the road have helped my children adapt. They are used to being confronted with different foods, and have a process for trying and rejecting/accepting. They are less thrown off by jetlag and unfamiliar surroundings.

Most of all, they've learned to observe, and they often see things adults don't. While my husband and I are debating over Google Maps is accurate, my son is pointing out the colors of doors on little houses in Morocco, and my daughter is waving to a local kid across the street in Sicily.

In learning to appreciate the world they live in, they are learning to appreciate themselves, and that makes it all worth it for me.
Our next recos: Is It Worth Renting Baby Gear When you Travel?
---
Get posts & giveaway updates delivered right to your inbox
---
---