Coming up with grandparent names can be surprisingly difficult.

After I told my mom I was pregnant with my older son she cautiously asked, "What do the kids call Helen?"

Crap.

My mother-in-law already had three grandchildren under her belt and they all call her 'Grandma'. I braced myself as I told my mother that 'Grandma' was kind of taken to which she shouted, "Can I be Nana then?!? I want to be called Nana!!"

Turns out she loved her Nana and wanted to be a glorious Nana to my kids.

Oh, okay, Nana it is. Phew.

My dad wanted to be called, 'Jeff' because "that's his damn name" but I wanted something that was grandpa'ish without being Grandpa because my Father-in-law already held the title. Sure, they could share the name but I wanted everyone to have their own handle because it seemed easier.

What wasn't easy was finding name options so I asked readers what was used in their families and, man, do I have a list for you!

Here are all the suggested grandparent names and nicknames in alphabetical order.

I think my favorite has to be Annie and Bruce  – it isn't even remotely close to their real names but something they wanted to be called.

Maybe I should have named dad 'Jeff' instead of 'Grandad' after all.
Grandparent Names
Here's a very long list of all the great names for grandmas and grandpas out there.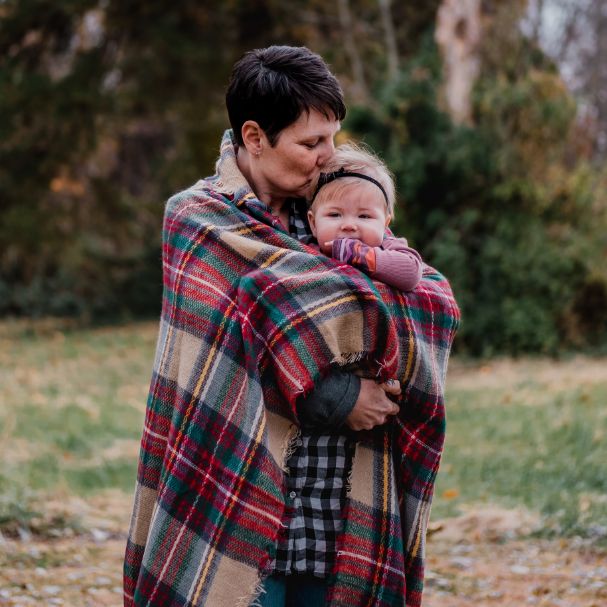 Grandmother names:
A
Aanaga (Aana commonly) (maternal Inupiaq Eskimo)
Abuela (maternal Formal Spanish)
Abuelita, Uelita, Tita, Abby, Abbi, Lita (maternal informal diminutive Spanish)
Aggie
Ajji (maternal Southwestern – India)
Ama
Ama sani (maternal grandmother Navajo)
Amatchi (maternal Basque (region in NE Spain/SW France)
Ambuya (maternal African Shona dialect)
Amm
Amma (maternal Icelandic)
Ammamamma (maternal India)
Ammaw
Amona (maternal Basque)
Anneanne (maternal Turkish)
Anya, Yanya (maternal informal Hungarian)
Anyoka, nagyanya (maternal Hungarian)
Anyu
Apohang babae (maternal Formal – Filipino Cebuano)
Audie
Àvia, Iaia (maternal Catalan Spain) (used by small children)
Avino (maternal Esperanto)
Avó (maternal Portuguese)
Avoa ( maternal Galician)
Awa (maternal India)
B
Ba (maternal Vietnamese)
Baba (maternal Ukranian)
Baba, Mica (maternal Serbian)
Babaanne  (maternal Turkish)
Babicka, Babi (maternal Slovakian)
Babka, Babcia, Babcia, Baba, Boucha, Busia, Busha (maternal formal Polish)
Babs
Babushka, Busha, Buka, Baboo (maternal Russian)
Baka (maternal Croatian)
Bammer
BB, BeBe
Bé già, Ba (maternal Informal Ba Vietnamese
Bebia (maternal Georgian)
Bedstemoder (maternal Formal Danish)
Beppe – (bep-ah maternal Frisian)
Bestemor, Godmor (maternal Norwegian)
Beybey
Bibi, Nyanya ( maternal African Swahili)
Big Meme
Bo
Bomma (maternal Flemish)
Bubby, Bubbe, Bube, Bubbie (maternal Yiddish)
Bumba
Bunica, Bunical (maternal Romanian)
Bunny
Buyuk Anne (maternal Turkish)
C
CeCe, ChiChi
ChooChoo
Cookie
Cuppa
D
Da
Dada / Dada-Abu/ Dadajaan (paternal Grandmother Urdu)
Dadie / Dadiejaan / Dadie-Amma (maternal Grandmother Urdu)
Daadima (maternal Hindi – India)
Dandy
Danh tá (maternal Formal Vietnamese)
Deeda
DeeDee, DiDi
Deedle
Dida, Didima (maternal Grandmother Bengali  – India)
Dido
Donda
DooDah
E
Elisi (pronounced similar to ay-lee-see) (maternal Cherokee)
Enisi (ay-nee-see) (paternal Cherokee)
F
Fafa (paternal grandmother Danish)
Farmor (paternal grandmother Sweden)
G
Ga
Gabba
Gamma
Gam Gam
Gee, Gee-ma, Gee-Mama, Gege
GG, Giggy, Gigi
Gigia, YaYa (Greek)
Gima
Ging
Gjyshe (Albanian)
Glama
G-Ma
Godmor, Bestemor (Norwegian)
Goobie
Goona
Gr-mere, Meme (informal French)
GraGra
Gram
Grammie, Grammy
Grambo
Gran
Grand-mere (formal French)
Grandma
Grandma Nana
GrandMaman (semi-formal French)
Grandmama
Grandmommy
Grandy
GranGran
Granni
Granna (combination of Grandma and Nana)
Grannie
GrannyMama
Grootmoeder (Dutch)
Grossmami (Formal Swiss)
Grossmutter (Formal German)
Guggy
Gummy
H
Hajurmua – shortens to Mua (Nepal)
Halmoni (maternal Korean)
Hammaw
Henna (maternal African Berber dialect)
Honey
Hopie
J
Jadda, Teta (Syrian)
Jaddah, Jiddah (maternal Formal Arabic)
Jaja, Zsa-Zsa, Busha, Gigi (maternal informal Polish)
Jaryi (maternal Guarani)
K
Kapuna Wahine (maternal Formal Hawaiian)
Kuku, Tutu Puna (maternal Informal Hawaiian)
L
Lala, Lela
Lola (Tagalog Philippines)
Lolly, Lolli
Lolo (maternal informal Filipino)
Lovey
M
Ma-Gar
Ma-maw
Ma'saani (maternal American Indian Navajo)
Maataamahii (maternal Grandmother Sanskrit)
Madar Bozorg (maternal Farsi)
MaeMae, Mah-meh
Maimeo (maternal Informal – Irish/Gaelic)
Makhulu (maternal African Venda dialect)
Mamaay (paternal Aborigine Australian)
Mamae
Maman
Mamar
Mamgu maternal Southern Welsh)
Mami, Mamie
Mamm-Baour (Breton NW France)
Mamm-gozh (maternal Breton)
Mamo, Mamoo
Marmee
Mater
Mavoureen (maternal Informal – Irish/Gaelic)
MawMaw (maternal Cajun)
Meema
Meemer
Meepa
Mémé (maternal Informal French)
Memere
Metzmayr (maternal Armenian)
Mimi
Mimiere (maternal French Canadian)
Mimz
Mimzy
Mociute (maternal Lithuanian)
MomMom
Momo
Momsie
Momu (maternal Aborigine Australian)
MooMaw, MooMoo
Morai (maternal Informal – Irish/Gaelic)
MorMor (maternal Grandmother Norwegian & Swedish)
Mummo ( maternal Finnish)
MumMum
Muner
Munga
Mutti
N
Nagyanya (Formal Hungarian)
Nahnee
Naini, Nain (maternal Northern Welsh
Nali' (paternal Grandmother American Indian Navajo)
Nami, Nan, Nani
Nana, Nanna
Nanni (maternal Grandmother Urdu India) Nannie, Nanny
Nanu (maternal Bengali)
Nenek (Indonesian)
Nenibe (Malagasy)
Neske'e (maternal American Indian Cheyenne)
Ngin (paternal Grandmother Cantonese)
Nina
Nini
Ninny
Nkuku (maternal African Botswanan)
Nona, Nonna (maternal Italian)
Nookmis (American Indian Ojibway)
Nookomis (American Indian Ojibway)
O
Oba-Chan (maternal Formal – Japanese)
Obaasan (maternal Formal – Japanese)
Obaba (maternal Informal – Japanese)
Old Meme
Oma (maternal informal German, Dutch)
Ommy
Ouma (maternal Afrikaans)
P
Pathi (maternal Tamil)
PoPo (maternal Cantonese)
R
S
Safta (maternal Hebrew)
Sasha
Sassy
Savta (maternal Hebrew)
Seanmhair (maternal Formal – Irish/Gaelic)
Senele (maternal Lithuanian)
Sitti (Lebanese)
Sobo (maternal Formal – Japan)
Stara Mama (maternal Slovenian)
Sugar
T
Tata
Tatik (maternal Armenian)
Teta (informal Arabic & Syrian)
Thakur-ma (Bengali Paternal – India)
Tipuna Wahine (Aborigine Polynesian Maori dialect)
Toots
TuTu (Informal Hawaiian)
U
Ugogo (African Zulu dialect)
Umakhulu (African Xhosa dialect)
Una
V
Vanaema (Estonian)
Vavo, VuhVuh
Vecmate (Latvian)
W
Wài pó (maternal Grandmother Mandarin)
Weeto
Y
Ya (maternal Grandmother Thai)
Yai (paternal Grandmother Thai)
Yanya, Anya (Informal Hungarian)
Yaya, Gigia (maternal Greek)
Z
Zsa-Zsa, Busha, Gigi, Jaja (informal Polish)
Zumu (paternal Grandmother Mandarin)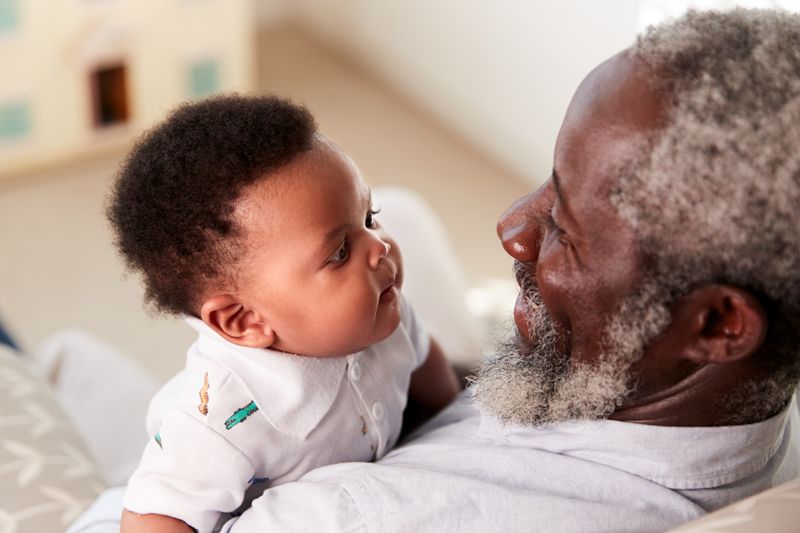 Grandfather names:
A
Aba (paternal Guarani, South America)
Abuelito, Tito, Lito (paternal informal diminutive Spanish)
Abuelo (paternal formal Spanish)
Afi (paternal Icelandic)
Agiduda, E-du-di (paternal Cherokee)
Aitona (paternal Basque)
Ajja (paternal Southwestern India)
Ampa
Apohang lalaki (paternal, formal Filipino)
Ataataga (paternal Eskimo, Inupiaq dialect)
Aviah (paternal Catalan)
Avô (paternal Esperanto, Galician, Portuguese)
B
Baba (Turkmen)
Babagjysh (paternal Albanian)
Babakoto (Malagasy)
Babu (Georgian & paternal Swahili)
Bamper
Bedstefader (paternal formal Danish)
BeeBop
Bestefar (Norwegian)
Big Bear
Big D
Big Papa
Big Pepere
Bobo, Doda (Uzbek)
Bonpahttp, Bonpa  (Flemish)
Boochie
Boom-pa
Boopa
Bop-O
Boppa
Boss
Boy
Bpoo (paternal Grandfather Thai)
Bubba
Bug
Bullet
Bumpa
Bumper
Bumpie
Bungie
Bunic, Bunicut (Romanian)
Bunky
C
Cebuano (Filipino)
Chei (maternal Grandfather Navajo)
Commander in Chief
Cuppa
D
Da
Daa-daa-jee (paternal Hindi)
Daada (paternal Grandfather Gujarati)
Dad
Dadju (paternal formal Ukranian)
Dadu (paternal Grandfather Bengali)
Daidoe, Daddo (paternal informal Irish/Gaelic)
Ded (Slovenian)
Deda (Serbian)
Dede (paternal Turkish)
Dedek, Dedi (Slovakian)
Dedushka (paternal Russian)
Dido
Djed (paternal Croatian)
Duke
Dumper
Dyado (paternal Bulgaria)
Dziadek, Dziadzi, Dziadziu, Jaja (paternal formal Polish)
Dziadzio (paternal informal Polish
Dzied (paternal Belarusen)
E
Edudi, Agiduda (paternal Cherokee)
F
Farfar (paternal grandfather Swedish, Danish)
G
G-pa
GaGa
Gampy
Garrimaay (maternal Grandfather Aborigine Australian Formal)
Gedo
Geta
Gido
Gigi (informal Ukranian)
Gimmpy
GongGong (maternal Grandfather Cantonese)
Grampie, Grampy
Grampo
Gramps
Grampy
Grand Duke
Grand-papa (semi-formal France)
Grand-pere (paternal formal France)
Grandaddy
Granddad
Grandpa
Grandpop
Grandy
Grapa
Grootvader, Opa (Dutch)
Grosspapi (Swiss)
Grossvader (Formal German)
Grossvader (Formal German)
Grumpa
Grumps
GumGum
Gumpy
Guy
H
Hajurbua – shorten to Bua (Nepal)
Halabeoji (Korean)
Hot Shot
J
Jadd (paternal formal Arabic)
Jid (Lebanese)
Jidu (Syrian)
K
Kupuna Kane (paternal Formal Hawaiian)
L
Lolo (Tagalog Philippines)
Laos (Hmong)
M
Maataamaha (maternal Grandfather Sanskrit)
Maili (paternal formal Australian aboriginal)
Metzhayr, Papik (Armenian)
Mishomis (paternal Ojibway)
Mmakhulu (paternal African Venda dialect)
Morfar (maternal Grandfather Danish, Norwegian, Swedish)
N
Nagyapa (formal Hungarian)
Nali (paternal Grandfather Navajo)
Nana / Nanajaan (paternal Grandfather Urdu)
Nani/ Nanijaan / Nani-Amma (maternal Grandfather Urdu)
Nannu (Maltese)
Nanu (maternal Grandfather Bengali India)
Nonno (Italian)
Ntatemogolo (Botswanan Africa)
O
Ojiisan, Sofu (formal Japanese)
Ong (formal Vietnamese)
Ong Noi (informal Vietnamese)
Opa (informal German)
Oppy
Oupa (Afrikaans)
P
Pa
Paca
Pacaw
Pampa
Panka
Pankar
Pake
Papa
Papa Bear
Papi
Papie
Papik (Armenian)
Papo
Papoo
Pappoús (Greek)
Pater
PawPaw  (Cajun)
Pe-Pa
Pedaer Bozorg (Farsi)
Pepe (French Canadian)
Pépère (informal French)
Petulu (Indonesian)
Pitaamaha (Sanskrit)
Pocky
Poopaw
Pop-Op
Popaw
Popeye
Poppa
Poppie
Pop-Pop
Poppy
Pops
Popsie
Pots
S
Saba (Hebrew)
Seanathair (formal Irish/Gaelic)
Seedo (informal Arabic)
Sekuru (Shona dialect)
Senelis (Lithuanian)
Shi'choo (Cheyenne)
Simba
Sofu (informal Japanese)
T
Tad-cu, Taid (northern Welsh)
Tad-Kozh (Breton)
Taidie (southern Welsh)
Tamazight (African Berber dialect)
TanTan
Tata (informal Hungarian)
Thatha (Tamil)
Tipuna Tane (polynesian Maori dialect)
Topa
Tutu
Tutu Kane (informal Hawaiian)
U
Ubabamkhulu (African Zulu dialect)
Utat'omkhulu (African Xhosa dialect)
V
Vaari (Finnish)
Vanaisa (Estonian)
Vectevs (Latvian)
Voovoo
W
Waayamaa (paternal Grandfather Australian)
Wài Gong (maternal Grandfather Mandarin)
Weeta
Y
Yeh Yeh (paternal Grandfather Cantonese)
YeYe (paternal Grandfather Mandarin)
Z
Zeidy, Zaide, Zeydeh, Zeyde, Zeide, Zede, Zayde (Yiddish)
Unique Ideas for Grandparent Names
WOW – Mom upside down
HoneyDeux – Grandmother was Honey mother was HoneyDeux
Grandma Jeep, Grandma Honda – Grandmas of boys
Grannie back on the farm
Banana
Lolly & Pop
Annie & Bruce (not their actual names)
Happy – couldn't say Pappy
Where'd he go – Grandpa likes to play hide & seek
Grandpete
Serious Sam the Garbage Man (his name isn't Sam)
Boy
O'grammie (she's Irish)
What are the grandparents called in your family?
Let me know in the comments!
---
Get posts & giveaway updates delivered right to your inbox
---
---