If you've just received an invite to a baby shower and you want your gift to be something thoughtful, practical and totally unique. We've got 100 baby shower gift ideas that expecting parents will love.
Practical and Unique Baby Shower Gift Ideas: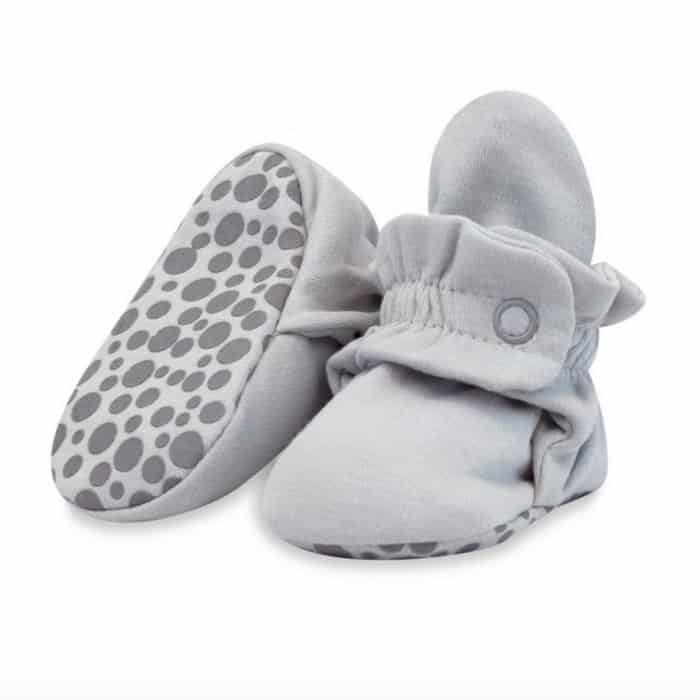 These cozy fleece booties will keep baby's feet nice and toasty, and the double snap closure will keep them snug and secure on even the kickiest tootsies. They end up on many a baby registry so they are always a good pick. Find them here.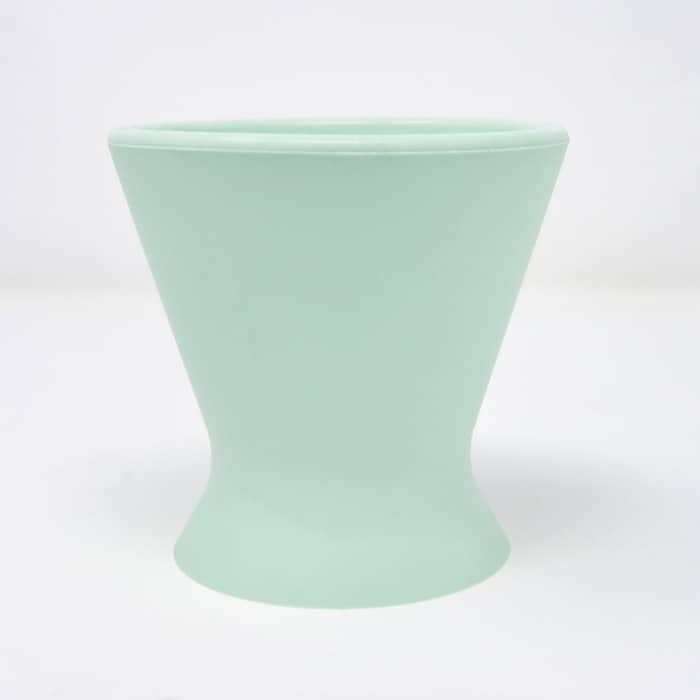 Since preparing a bottle with one hand while holding a squirming baby in the other is exceptionally difficult, this handy little tool holds your bottle or sippy cup in place so it can be opened, filled, or closed with one hand. You can find them on the Bokee site.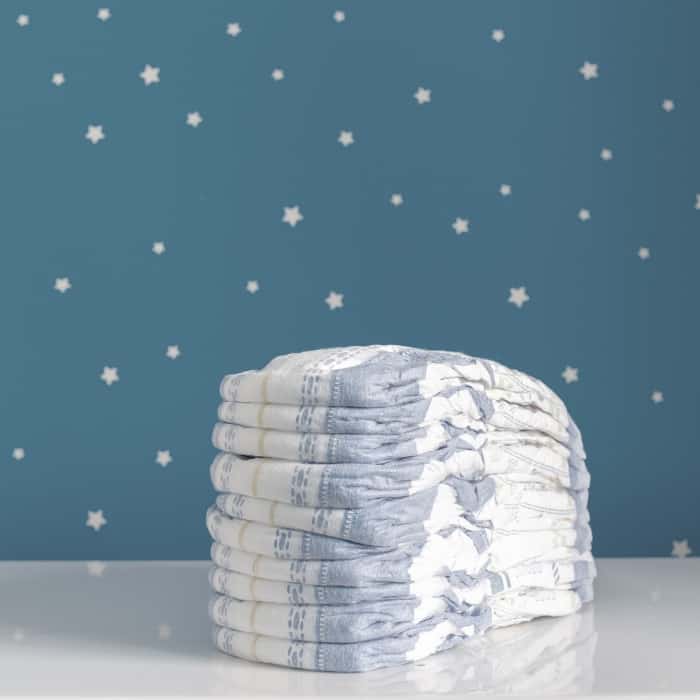 The one thing new parents will absolutely never have enough is diapers. Awesome companies like ABBY&FINN, HelloBello, Honest and even Amazon have diaper subscriptions so a fresh pack lands on their doorstep at the perfect time.
Tip:
For families new to the diaper game, Diaper Dabbler has variety packs of diapers to help parents determine which ones are best for their baby.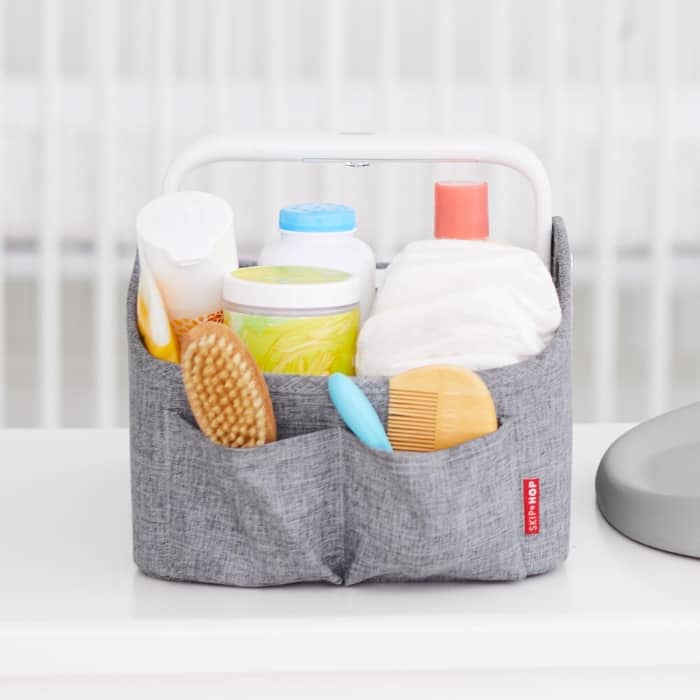 There's no bigger pain in the ass than being midway through a Netflix binge and having to run all the way to the baby's nursery for supplies after a blowout. The Skip Hop Diaper Caddy keeps all of baby's diaper changing necessities close at hand, plus, it has a light in the handle for those late night diaper changes. You can find it here.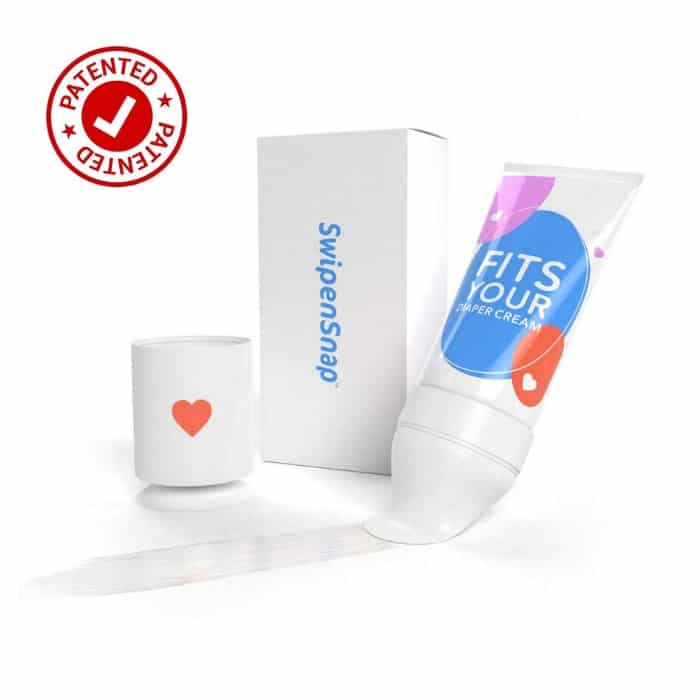 Diaper cream is water-resistant, which is perfect for lil' baby butts, but is a real pain in the ass to get off of your hands (diaper joke there). The SwipenSnap works like a little diaper cream spatula that keeps baby's butt coated and hands nice and clean. You can see a demo on our "Best of" post or buy it on Amazon.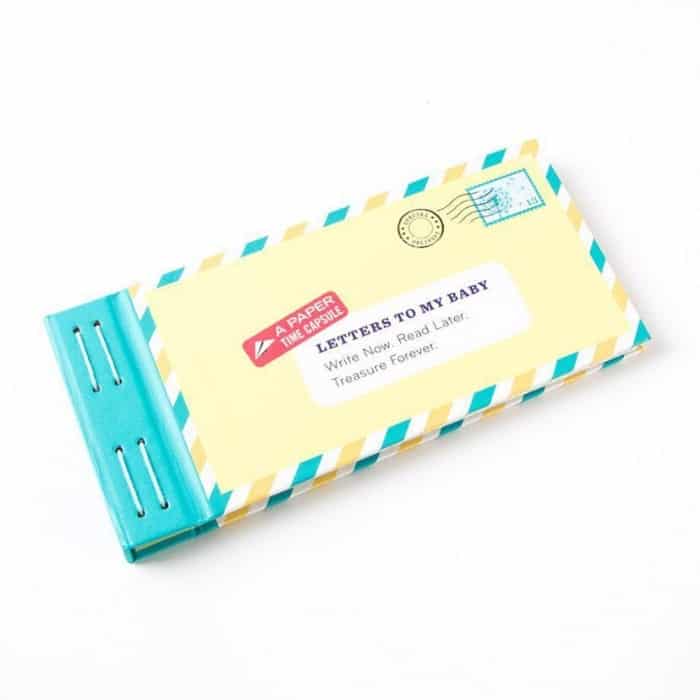 This book comes with 12 letters with a separate prompt for parents to respond to. Each letter can be folded up and sealed and given to babe when they're all grown up. Cue the happy tears. You can find it here.
Kinsa smart thermometers can be used on anyone in the family and sync to your phone to use age, fever and symptom information to help you decide how to treat symptoms and when to see a doctor. They also take a child's temperature FAST which is an added bonus for older babies. You can find it here.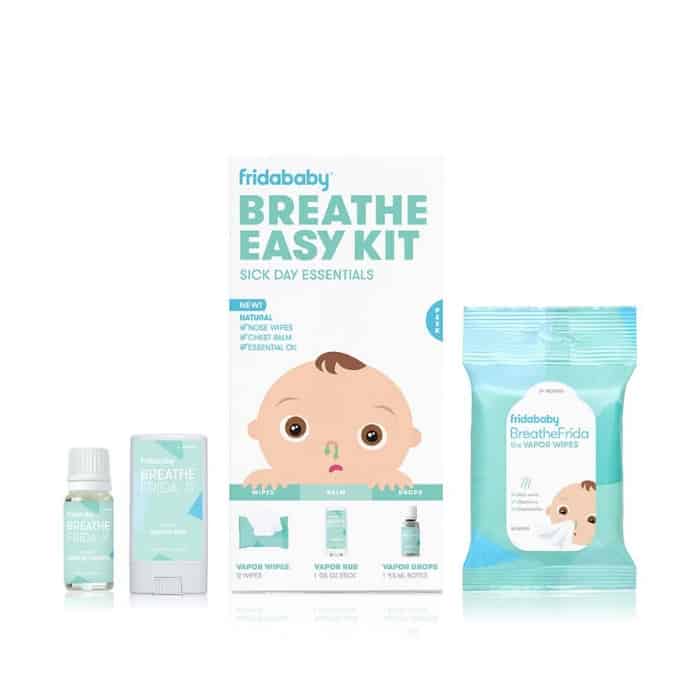 The only thing worse than having a sick baby is being unprepared for having a sick baby. With the Fridababy sick kit, parents will have all their bases covered when it comes to congestion, medicine dispensing, and snot wiping. You can find it here.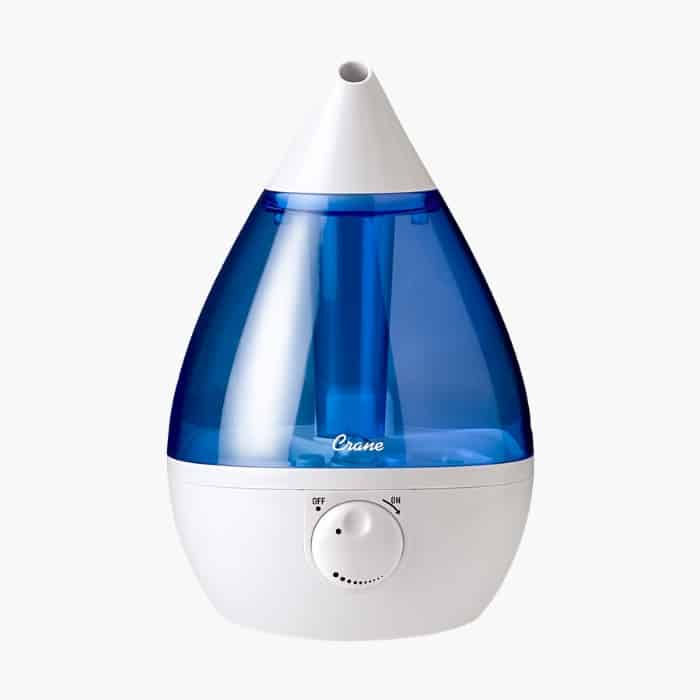 Humidifiers are great for providing baby relief from stuffy noses and dry skin and many parents don't think to get one. Crane is a tried and true brand that doesn't have any sketchy parts like some of the other ones you find online. You can find them here.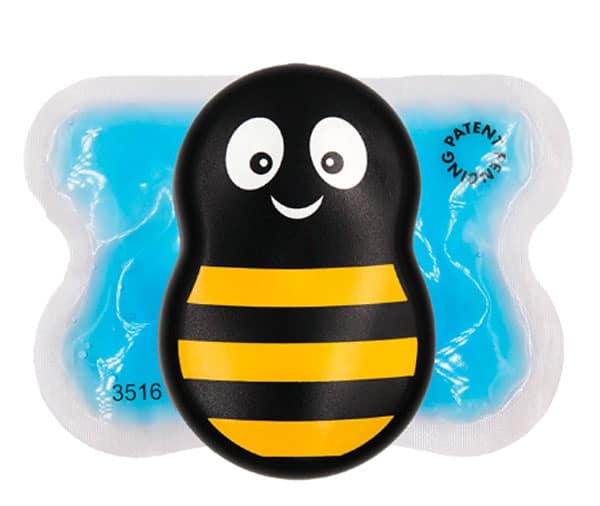 This little vibrating bee cold pack is designed to reduce needle pain. The premise is that when nerves receive non-painful signals such as vibration or cold, the brain closes the gate on pain signals. You can find them on the Buzzy site.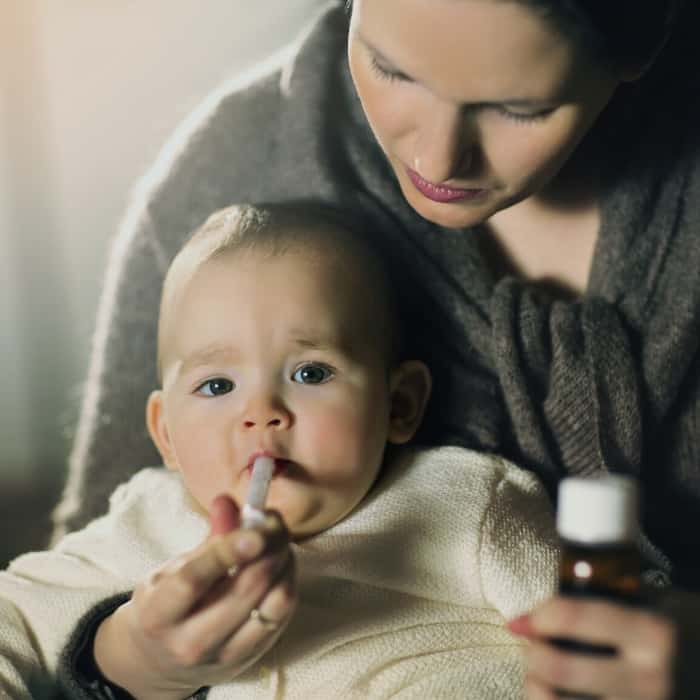 To complete the perfect "Baby sick kit", a nice little stockpile of "Just in Case" baby essentials (think fever and pain relief) is always a nice idea. Here's a list we came up with.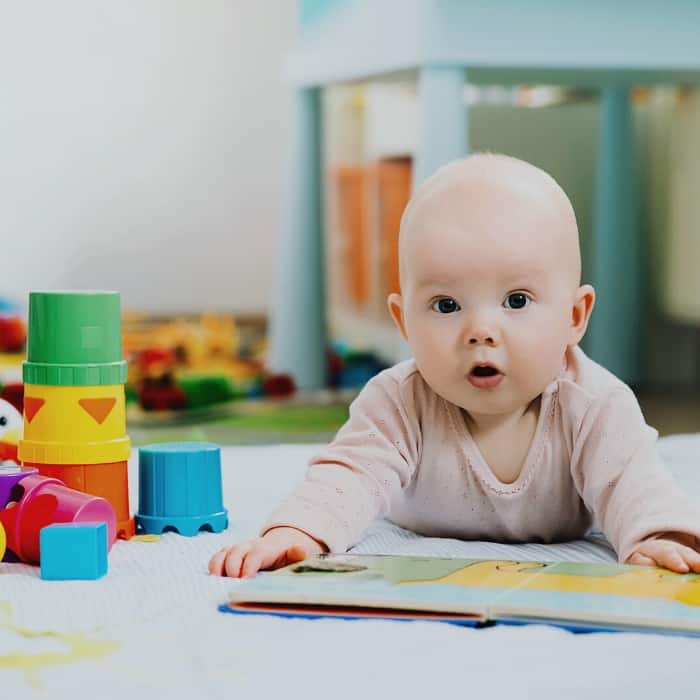 Subscription boxes are (literally) the gift that keeps on giving. A toy or book subscription means mom and her baby can get excited for mail throughout the year, long after the shower is done. Here's our list of the best ones.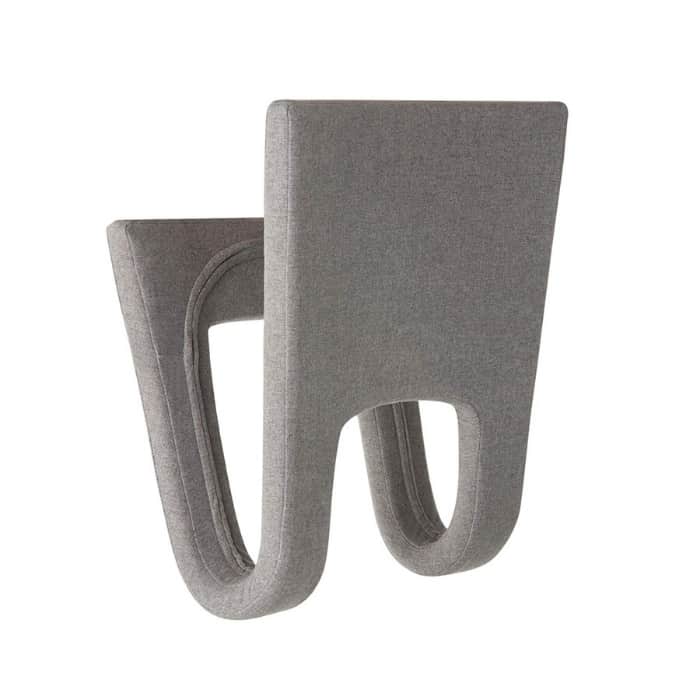 For those about to rock (their babies), we salute you. This handy product (invented by a mom) allows parents to rock their baby anytime, anywhere. Use it on the couch, take it to the park, nighttime nursing in bed – the possibilities are endless. You can find it here.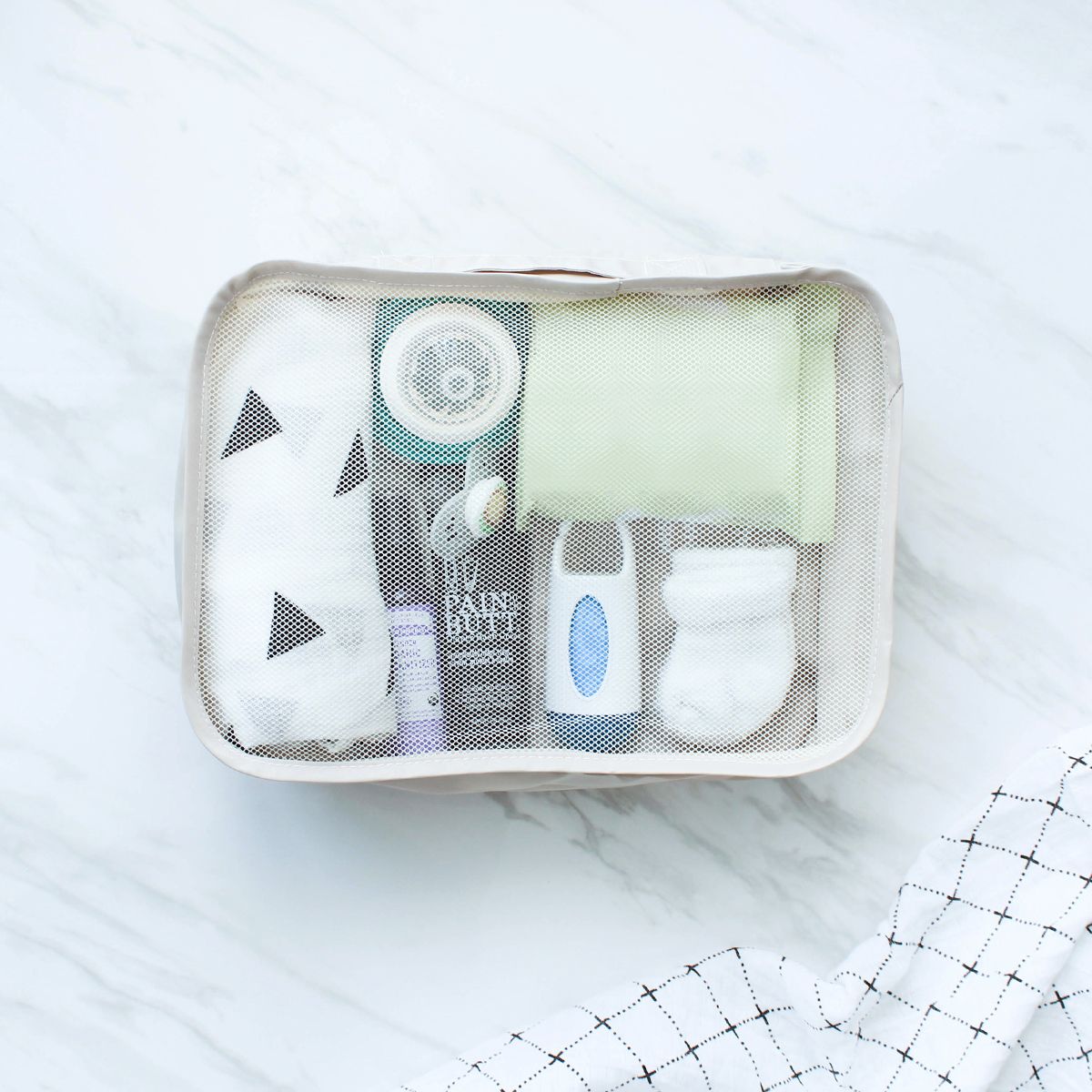 These emergency supply bags can get tossed in the trunk – or left at grandma's house – for those unforeseen vomit/poosplosion moments that take you by surprise when you're out of the house with a new baby. Here's the full post on how to pack one.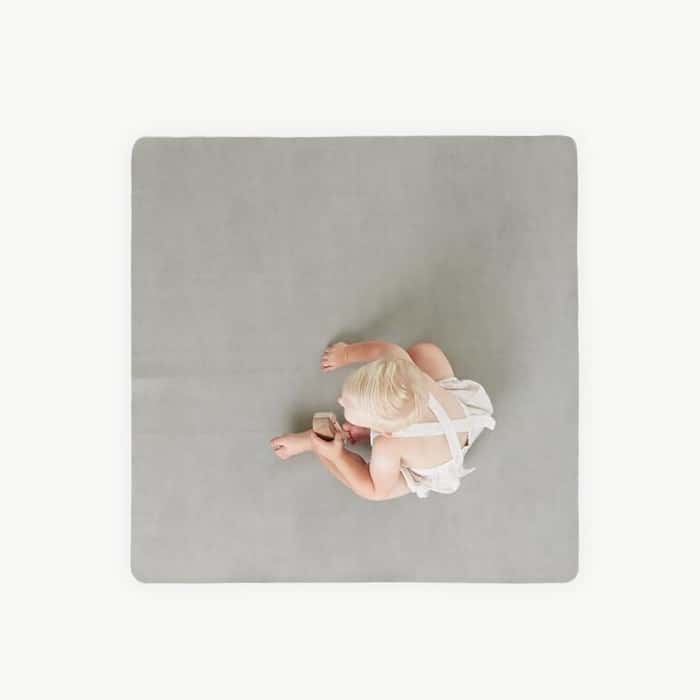 These beautiful bonded leather playmats are so pretty. They can be used as placemats, a play mat, pet mats, wall decor, and yeah, pretty much anything you can think of. You can find them here.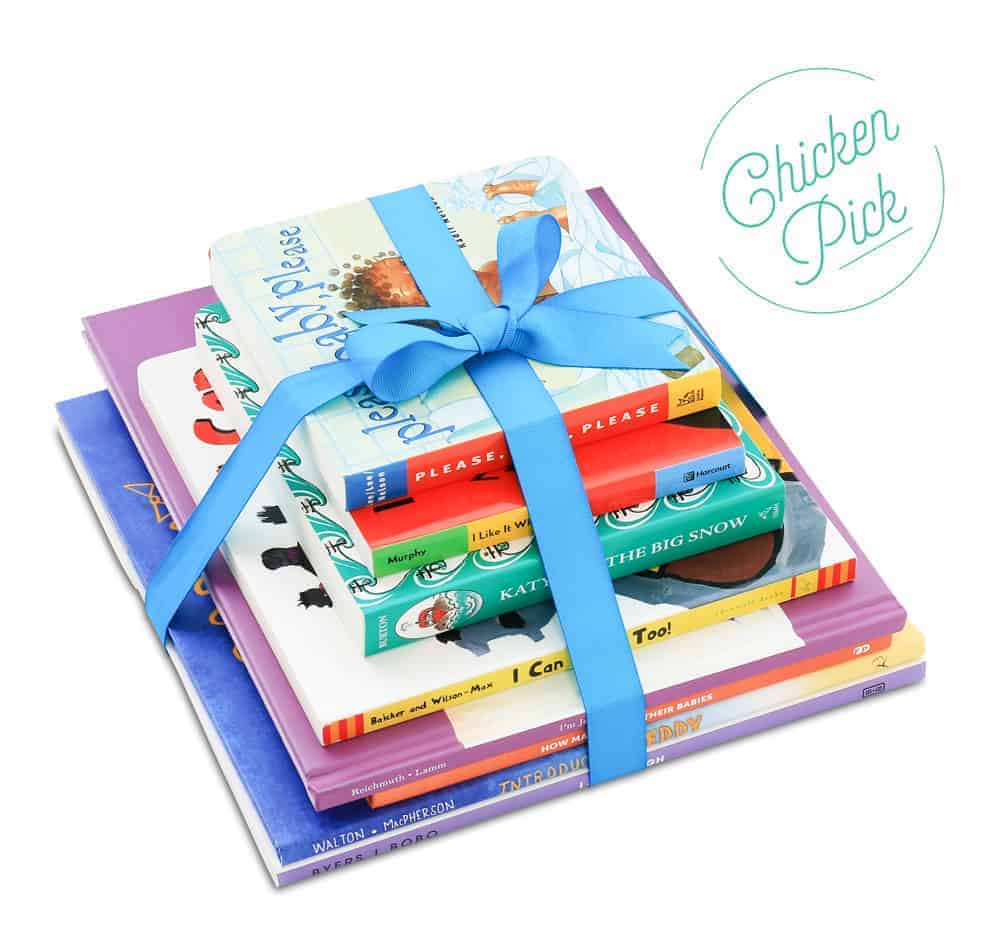 Don't forget – anyone can be a feminist, which means this book subscription is the perfect gift for any baby. Little Feminist books promote the message of equality between genders while also celebrating diversity. Each box comes with 2 board books or 1 picture book, as well as a hands-on activity for toddlers or play ideas for a newborn. There's also a discussion card and a parents' letter that explains why your books were chosen each month. You can see our review on them here or check out their site.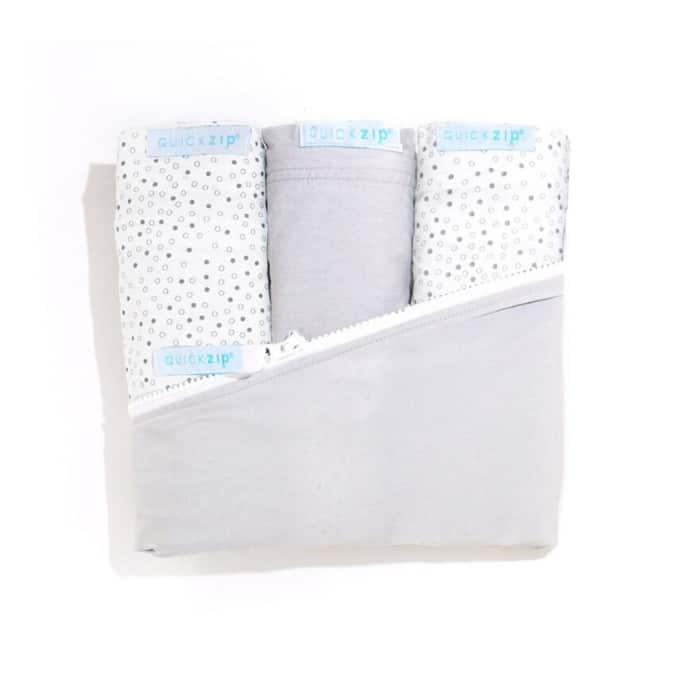 These guys have a top "zip sheet" that zips right onto a base that fits snugly around your mattress. No more fitted crib sheet bullshit when changing your linens. No more guessing which corner goes where. No more sheets popping off in the middle of the night. You can shop them here.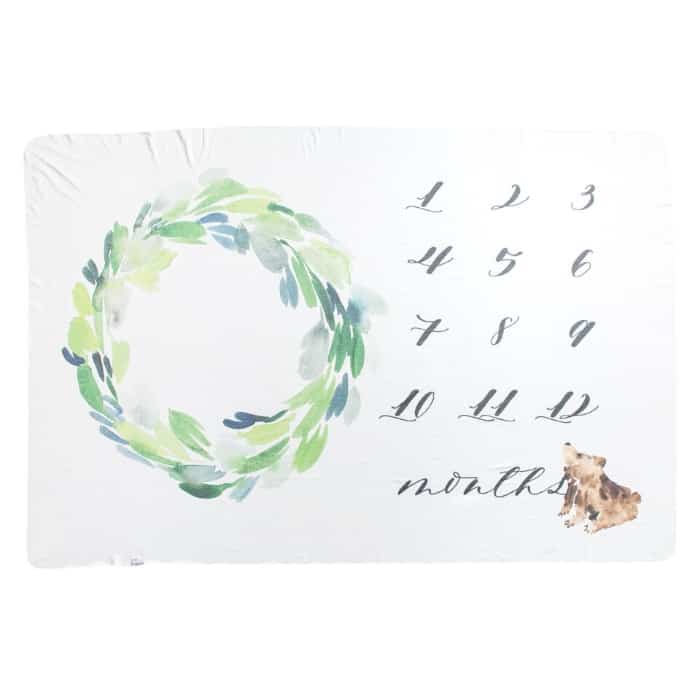 Mark the month, plunk the kiddo in the middle and snap away! This one from Copper Pearl makes the perfect backdrop. They make one called bear and called Wren. They even make matching hats.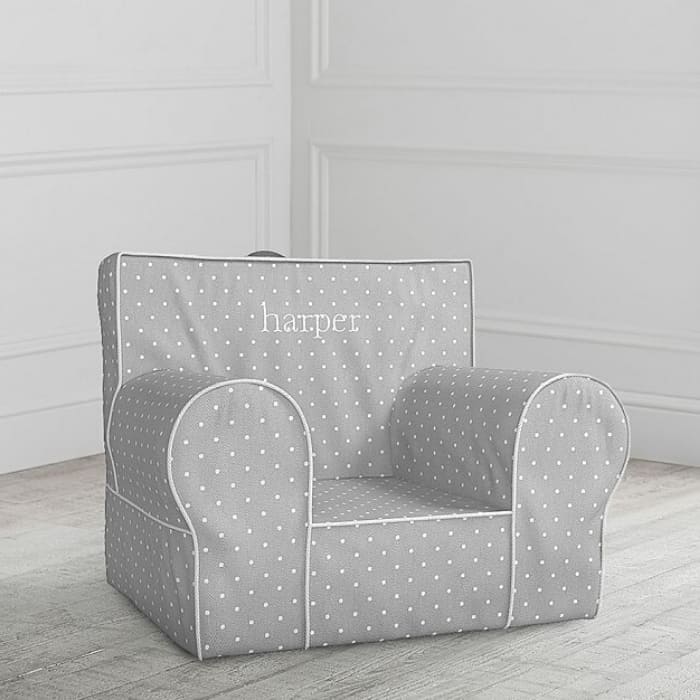 These little chairs have a long shelf life. My kids read, played and even slept in them. You can get them personalized with the baby's name too. You can find them here.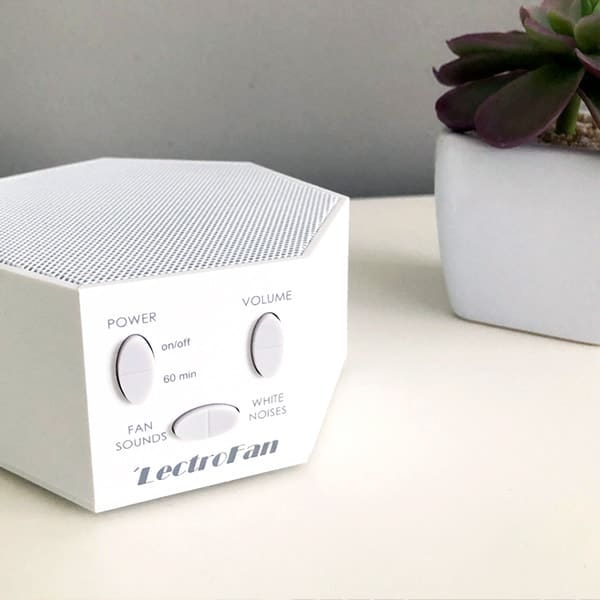 White noise can work miracles when it comes to a good night's sleep. Hands down this is the best one. It has rich, non-looping sound and it will drown out any doorbell or barking dog. You can shop them here.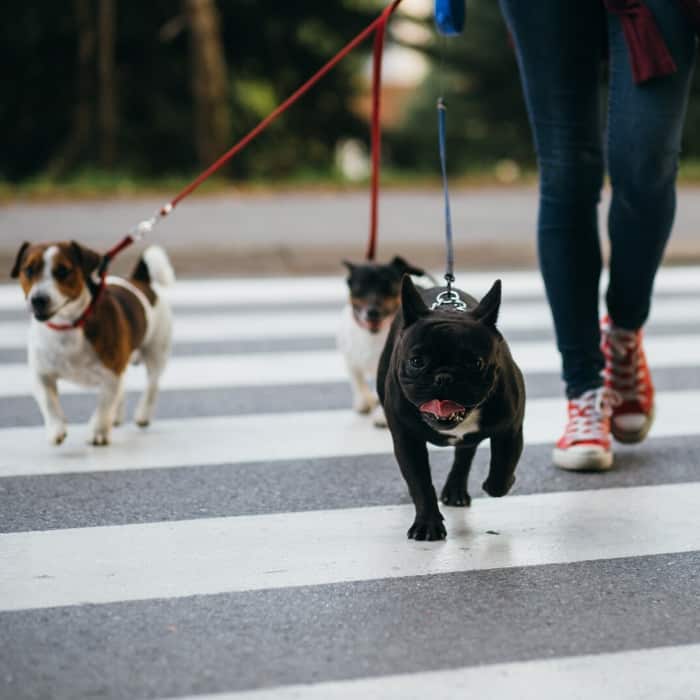 There's a good chance that Fido's daily walk routine may become a little less consistent with the addition of a newborn, at least until the family has a chance to find their new rhythm. Help set up a dog walker for the first few weeks (or months, if you can afford it!). You can search for one here.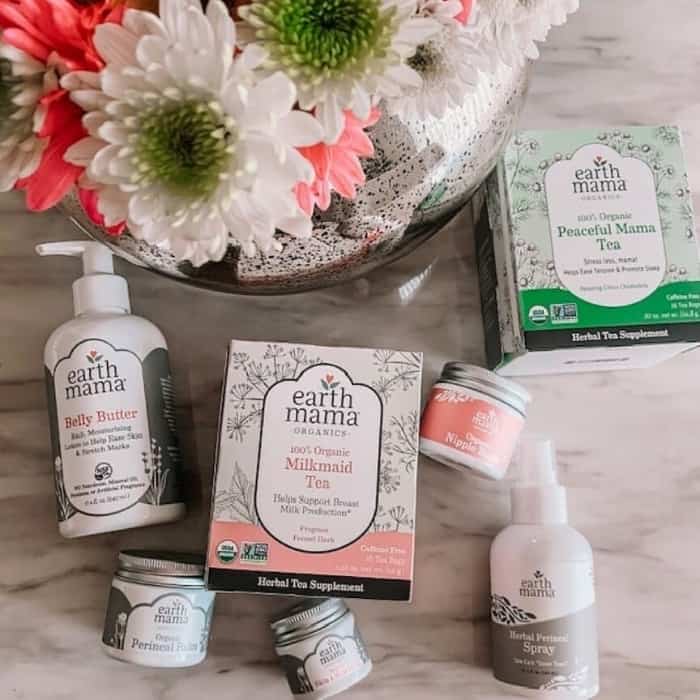 Regardless of how her baby makes its way into the world, her body is gonna have some healing to do. You can build your own kit to include products such as sprays, teas, balms and baths that use herbs to help heal C-Section scars, hemorrhoids, episiotomies and perineal soreness. You can build your bundle here.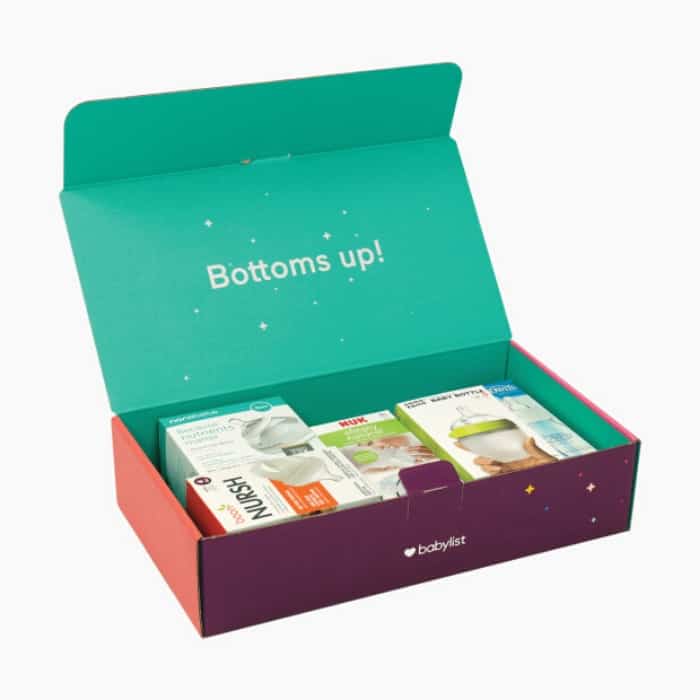 This pack comes with 5 different bottles for the kiddo to try out; hopefully, they'll be able to find one or two that they like, so parents will know what to stock up on afterward. You can find them here.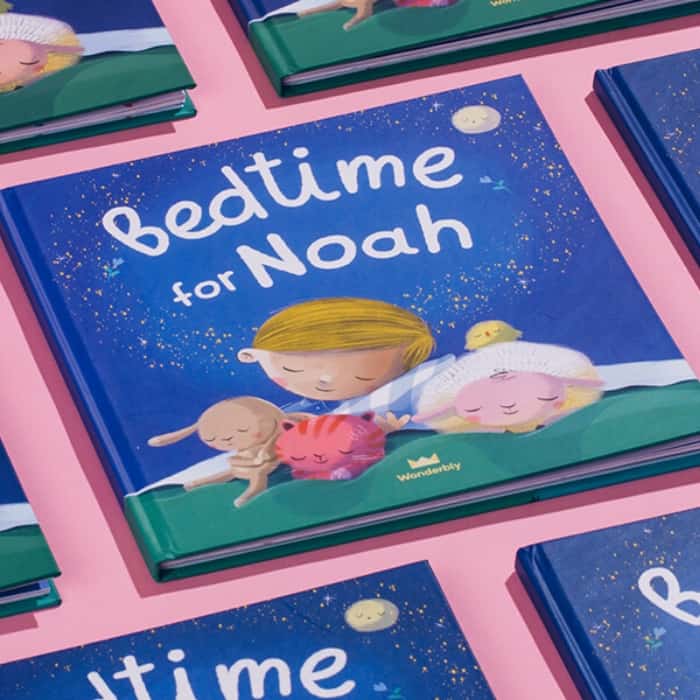 Whether you're looking for a bedtime book, a story to let this baby know how much they're loved, or want to let them look for themselves in their very own search-and-find story, Wonderbly has gorgeous, customizable books in both hard and softcover format that make a thoughtful gift. You can create one here.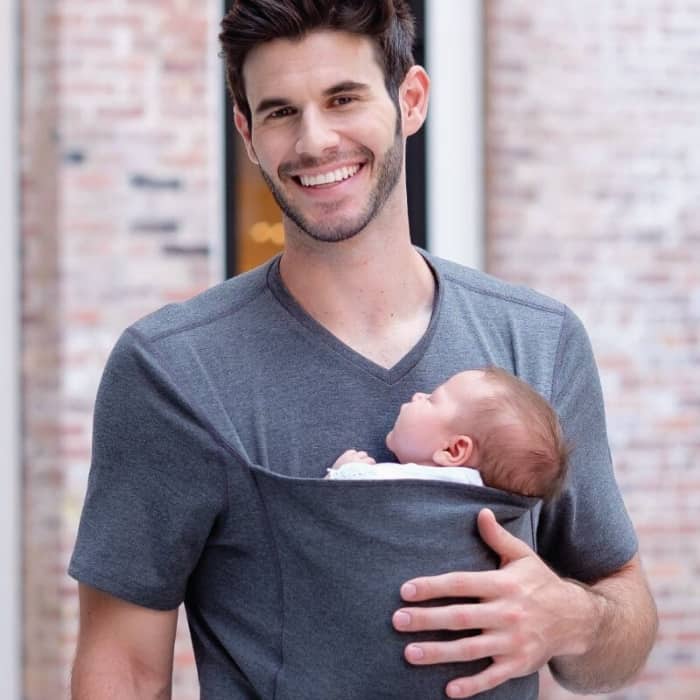 This baby carrier shirt for new dads makes babywearing simple and dare we say, stylish. As a bonus, they make them for new moms, too! You can find them on their site.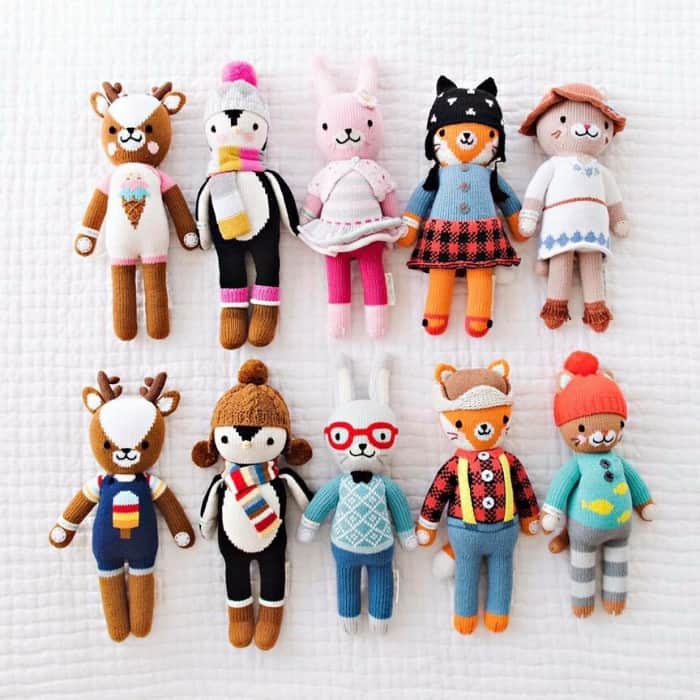 These popular heirloom-quality dolls are ethically hand stitched in Peru, and each doll sold provides ten meals to children in need across America and around the globe. You can check them out on their site.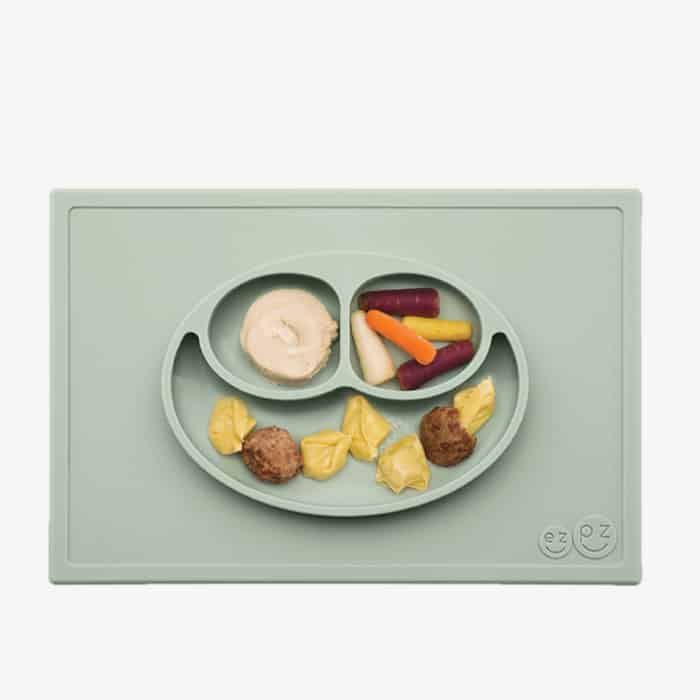 Give the gift of slightly less messy mealtimes with the ezpz mat, which is a food grade silicone plate that is built to stay suctioned to the table. They also make incredible silicone cups, bowls and utensils. You can find them on the ezpz site.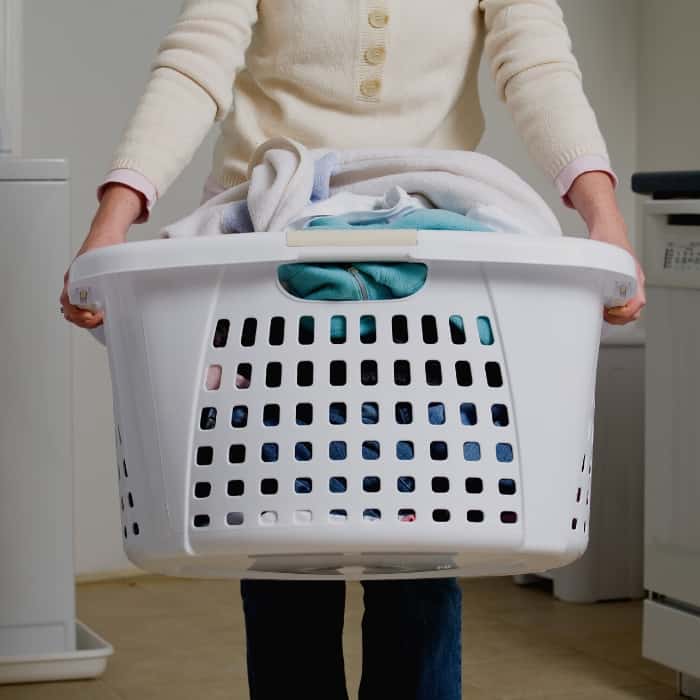 There ain't no party like a baby laundry party, cause a baby laundry party don't stop. Gift a laundry bundle with Baby Laundry Detergent, dryer balls, and a mesh bag to keep those damn baby socks from disappearing. You can check out my Amazon picks here.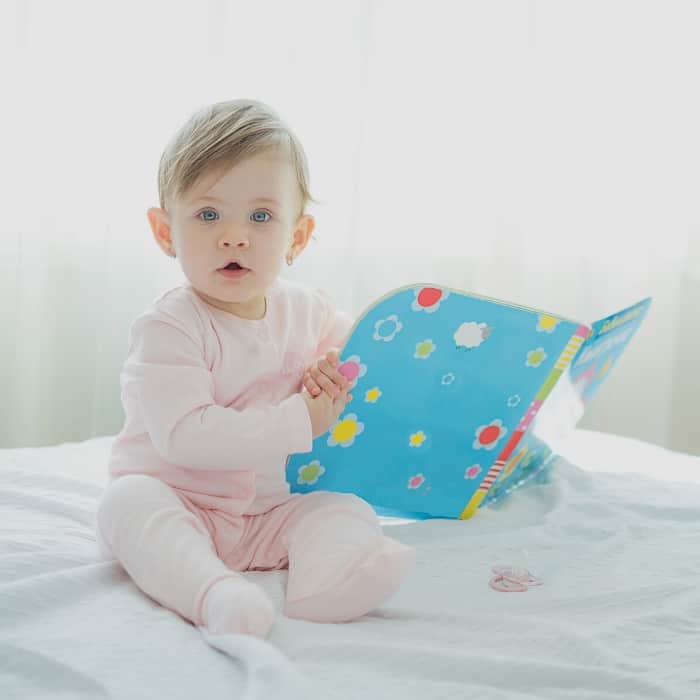 Books make the best baby-shower gift. Skip Goodnight Moon and The Hungry Caterpillar and go for some less popular – but equally excellent – board books to create a well stocked library. Just make sure I Am a Bunny is at least one of the picks (it's my fave). Here's a Best Books for Babies (Including Some Hidden Gems) list for some great ideas.
Sure, baby shoes are cute, but little socks that look like baby shoes? Well, that's just stinkin' adorable. I found a nice selection on Amazon.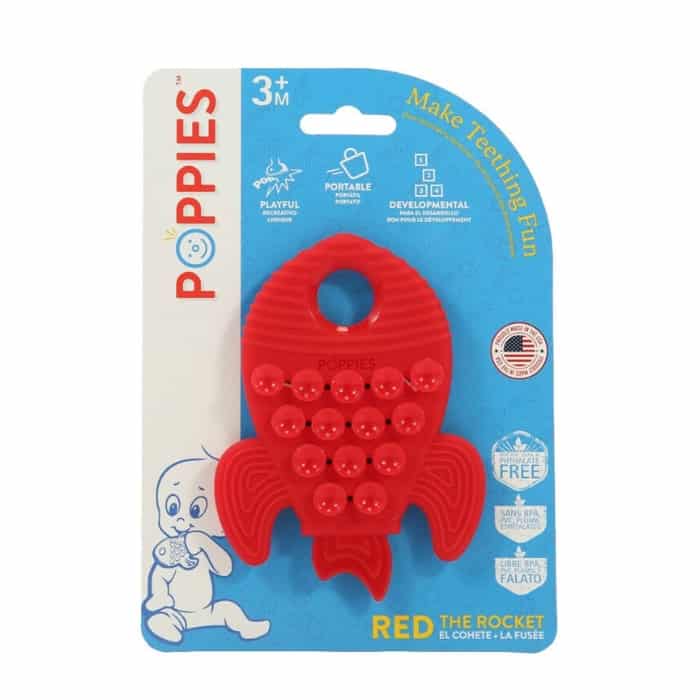 A fun shape that's easy to hold, interesting textures, and suction cups – this little guy is a teething baby's dream. You can find them here.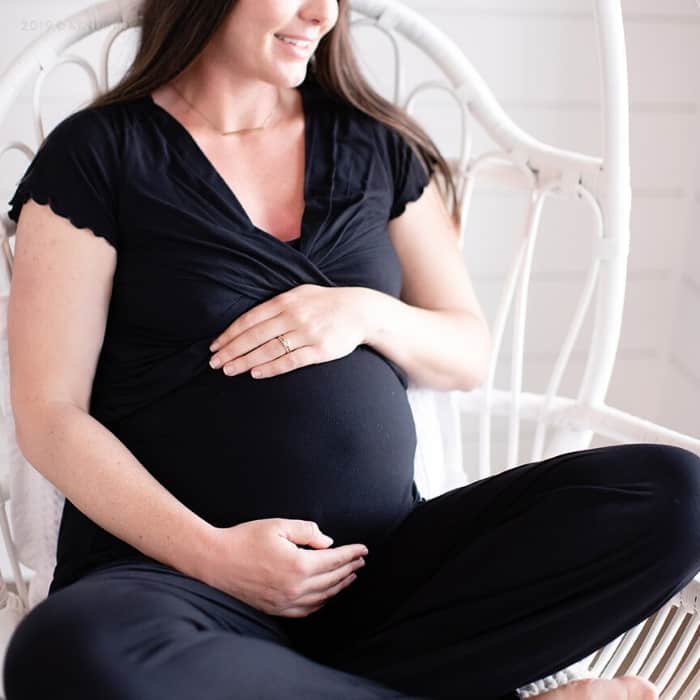 Every mom needs a comfy pair of PJs to lounge in. These ones even have a nursing-friendly top, as well as a gentle waistband that's perfect for pregnancy and postpartum bodies. You can find them on the Kindred Bravely website. (Be sure to use the code PREGNANTCHICKEN at checkout – you'll get 20% off.)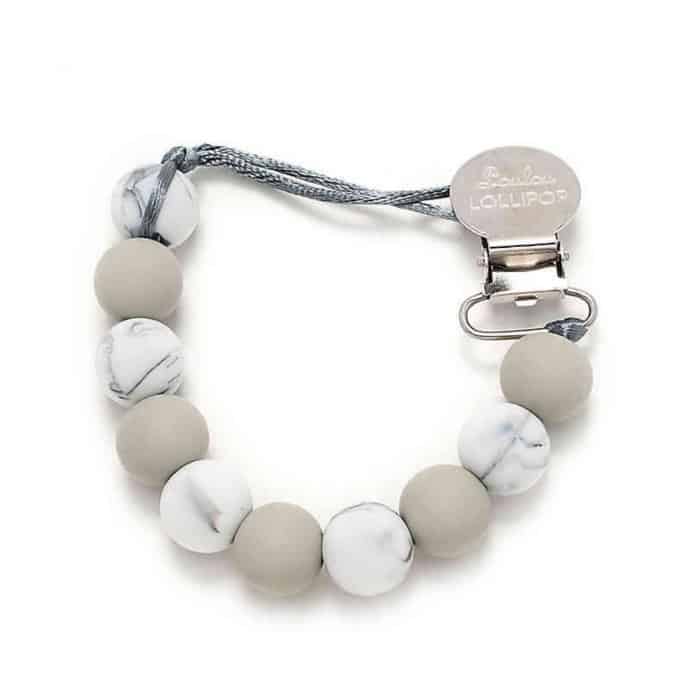 These adorable pacifier clips from Loulou Lollipop clip right onto onesies. They are also metal-free so there's no rust worry. You can find a selection here.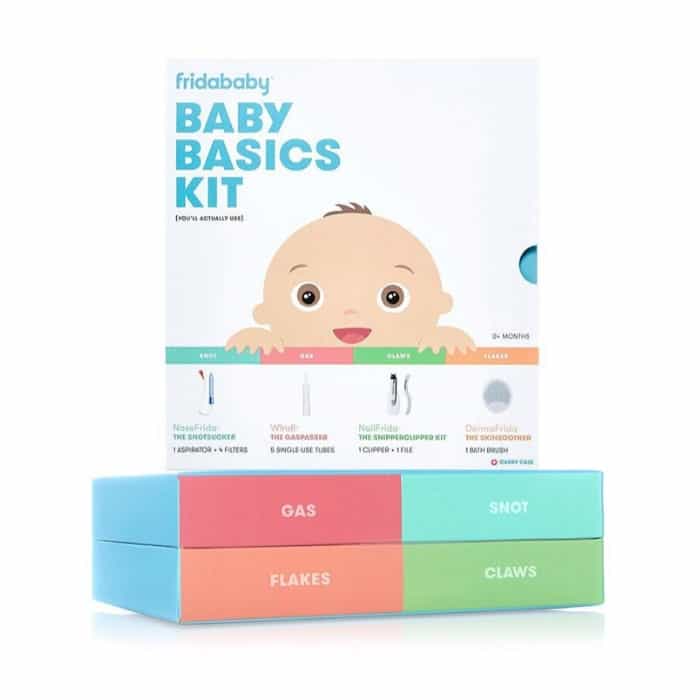 Believe us when we say that the Frida Baby Snotsucker is a lifesaver. Since babies can't blow their noses, it's up to parents to come to the rescue when it comes to nasal congestion with, yep – a literal booger vacuum. It's not as gross as it sounds, but it's about a million times more awesome. This kit also comes with clippers perfect for teensy baby nails, a special brush to combat cradle cap, and gas passer tubes to help relieve trapped baby farts. You can buy it here.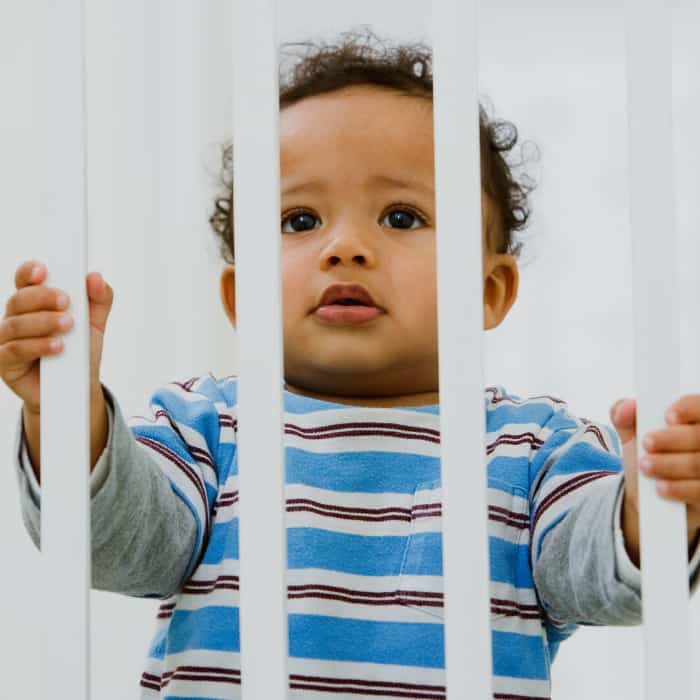 A baby's number one mission in life is to find as many ways to injure itself as possible. Bink's got some great products to start baby proofin' doors, corners, cords, outlets and more. Bonus: they are nice looking too. Here's a post on all the safety gear that might be useful (note: no one would need all of it.) We also have a list on Amazon.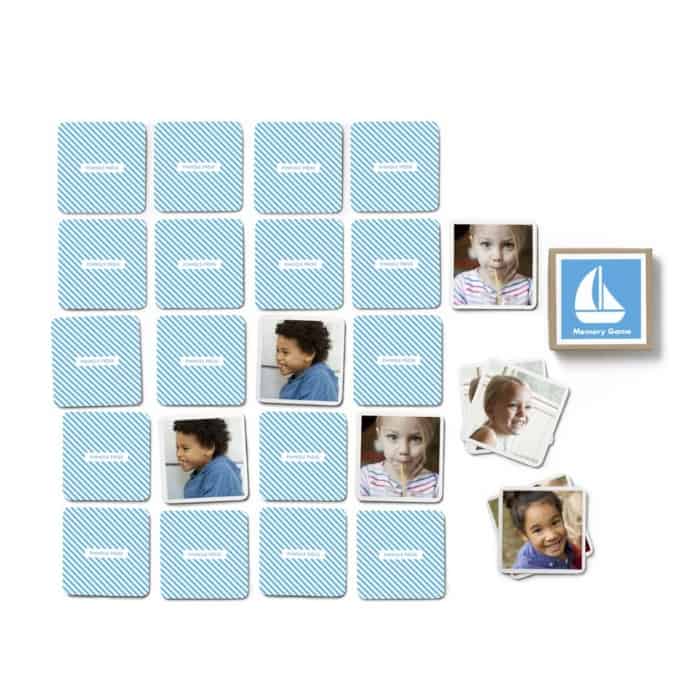 Pinhole Press has a sweet little memory game that baby will love playing when it gets a little older. Use your own photos of 12 of babe's favorite people, places and things to create this extra special activity. You can create one on the Pinhole Press site.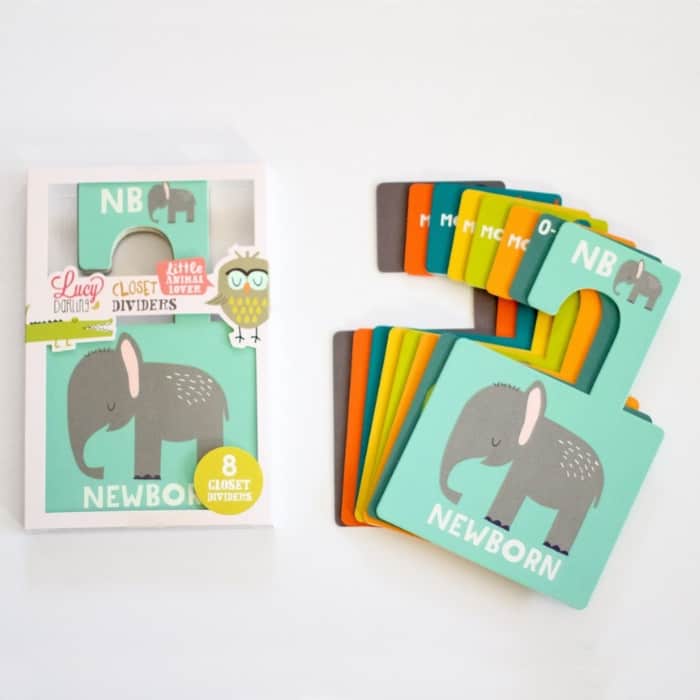 It's un-freaking-believable how quickly a baby can grow out of a size of clothing. These are great for keeping track of all those stages and sizes in an organized way. You can find them on the site.

Lucy Darling also has these super cute gift boxes come with closet dividers, a baby book, and month by month stickers to track babe's development through the first year if you want to spring for more.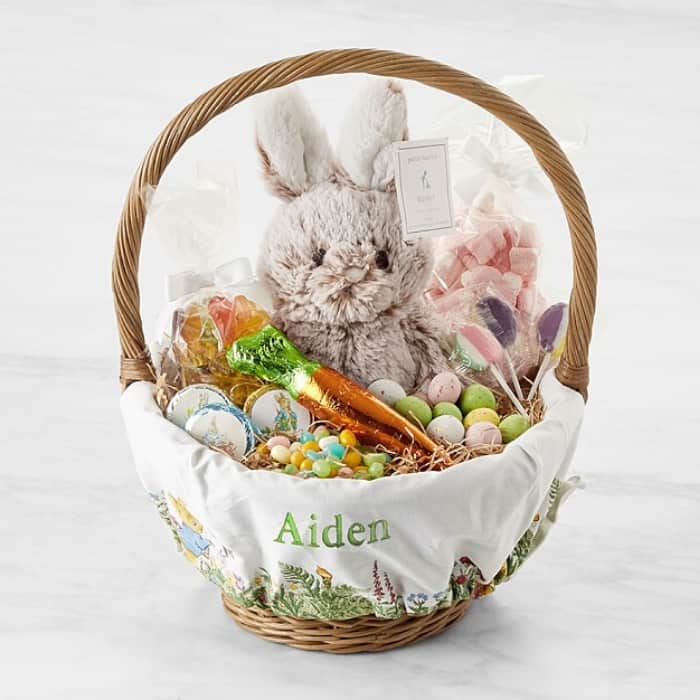 Help keep baby's eggs in one basket with a sweet, customized Easter basket from Pottery Barn. You could even fill it with books, soothers, bibs, etc. as a great gift basket. You can shop them here.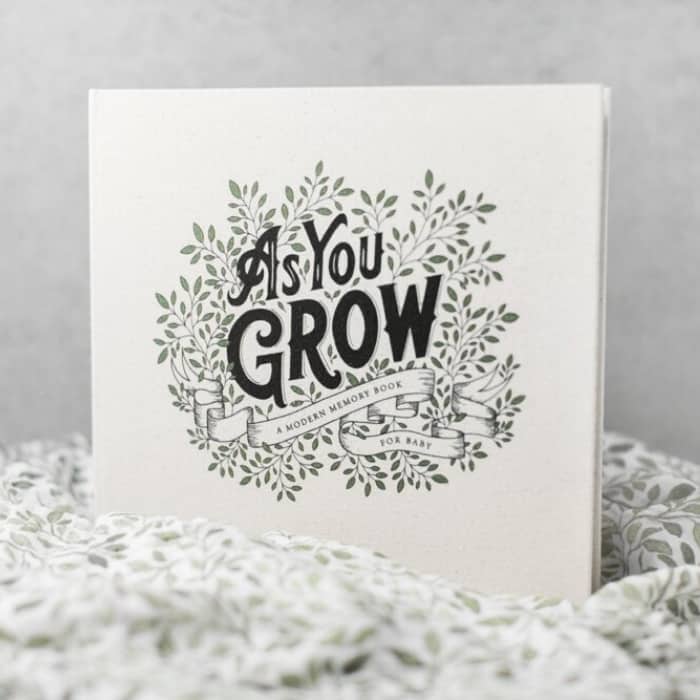 The pages in this book are filled with stunning, hand-drawn, gender-neutral illustrations, making it a perfect pick for a shower where the baby's gender is a surprise. The prompts will give a parent plenty to journal about from birth to age five. You can find one here.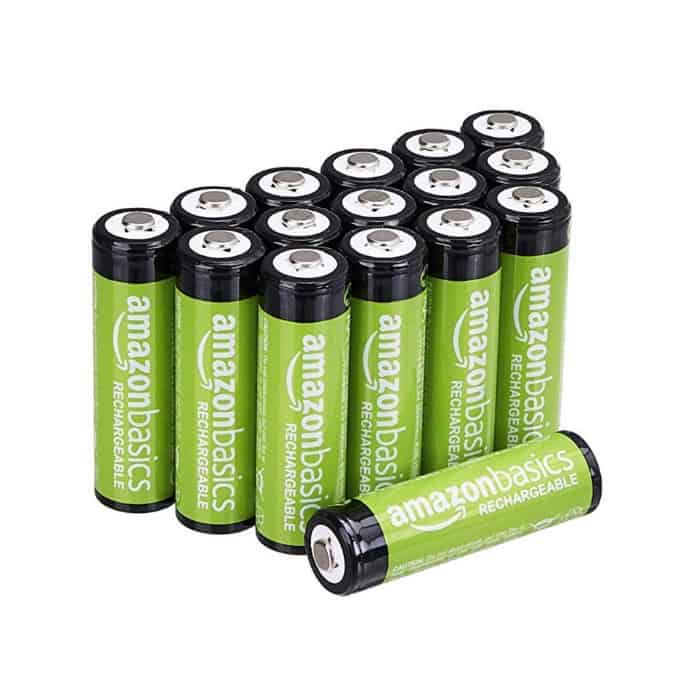 They. Will. Never. Have. Enough. AA and AAA seem to be the most common ones for baby stuff. You can pick up single-use or rechargeable.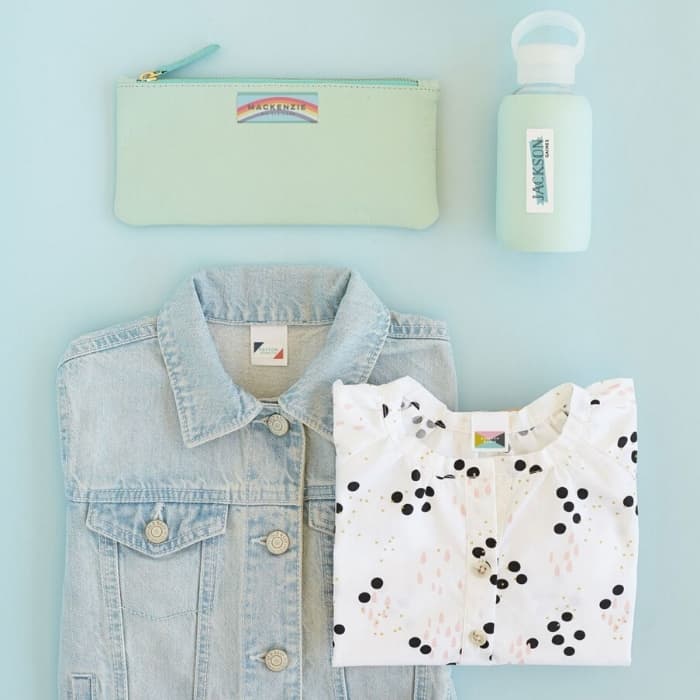 These beautiful custom name labels with the baby's name can be used on every personal belonging that ever leaves the house. These ones from Minted are really nice.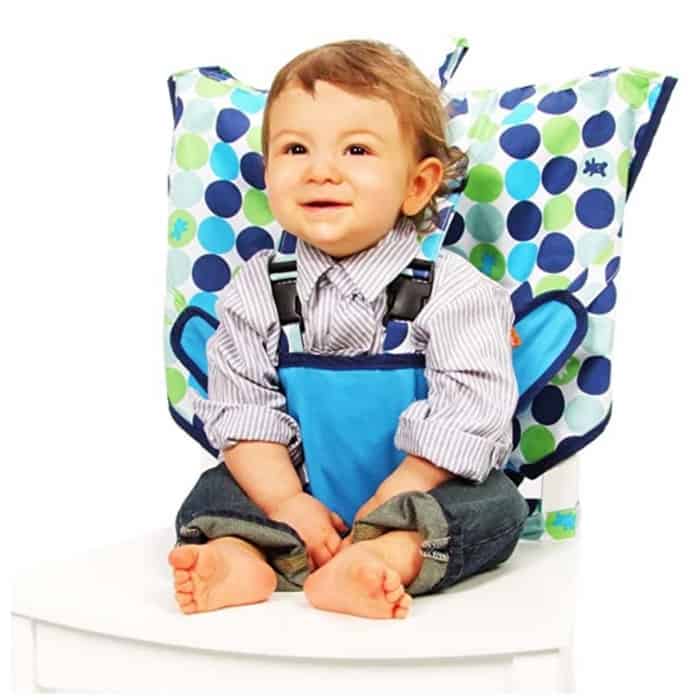 Perfect for parents and babies on the go, this fabric highchair folds up to the size of a diaper and can be attached to any chair to create a safe seat for baby. You can shop the different designs here.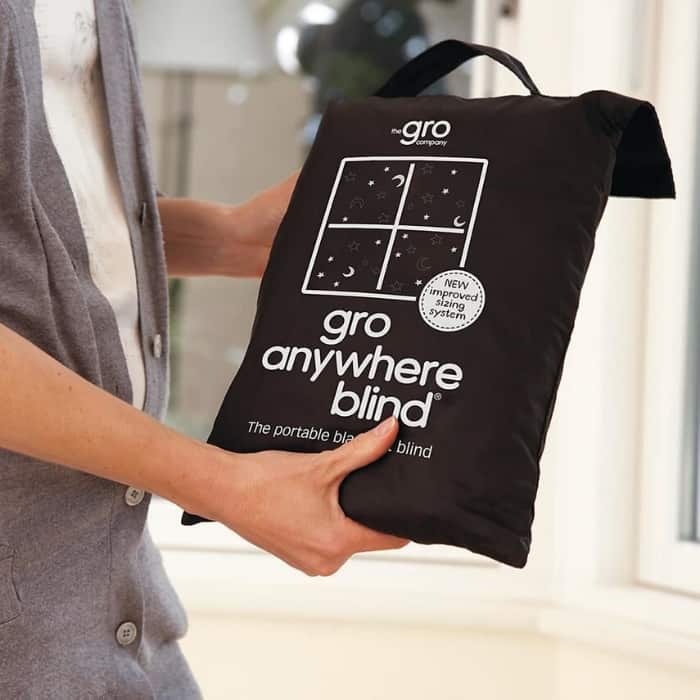 For parents committed to giving their baby (and themselves) a good night's sleep when they travel, Gro Company has a blackout blind that can be attached using suction cups and fits any window up to 51 x 71 inches. You can buy one here. If you know their personal taste well, Crate & Barrel makes really nice blackout curtains. too.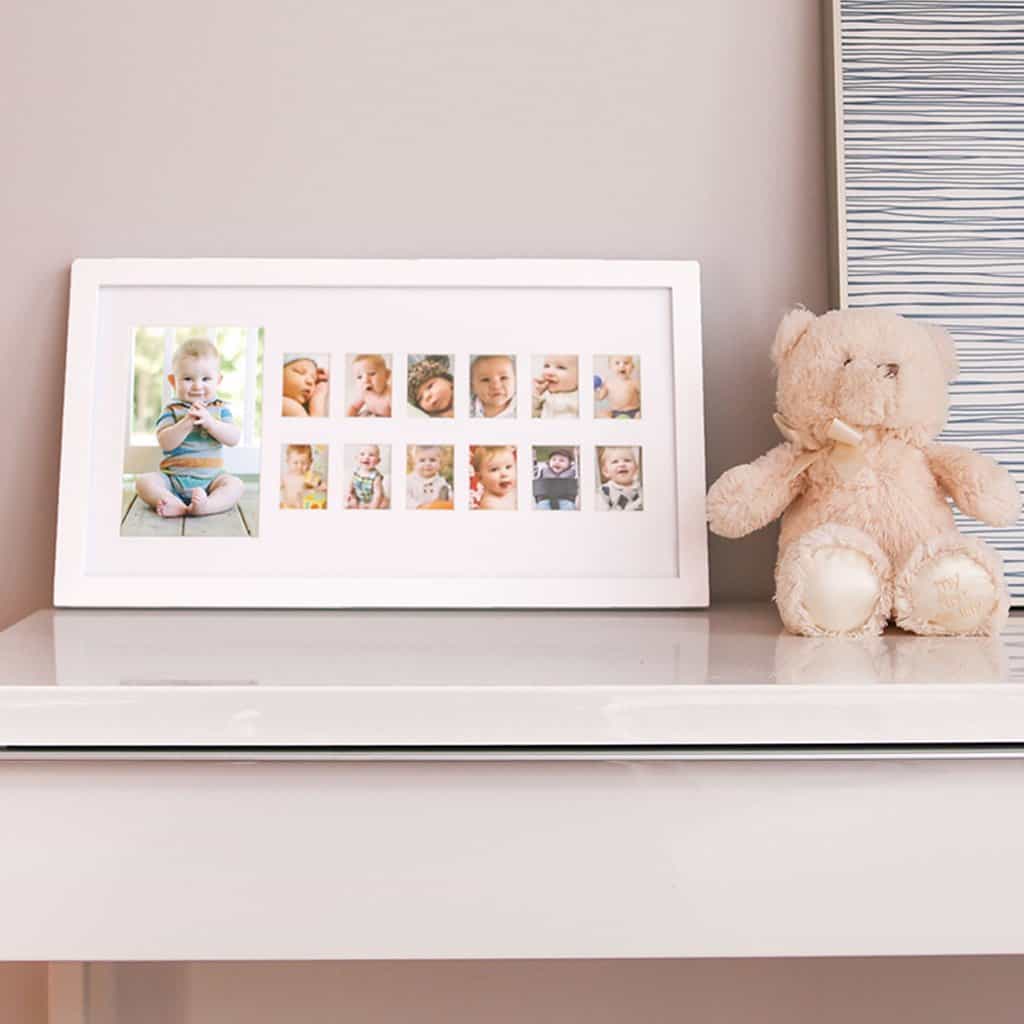 Help keep track of baby's monthly growth with a sweet frame to commemorate their first year. You can find one here.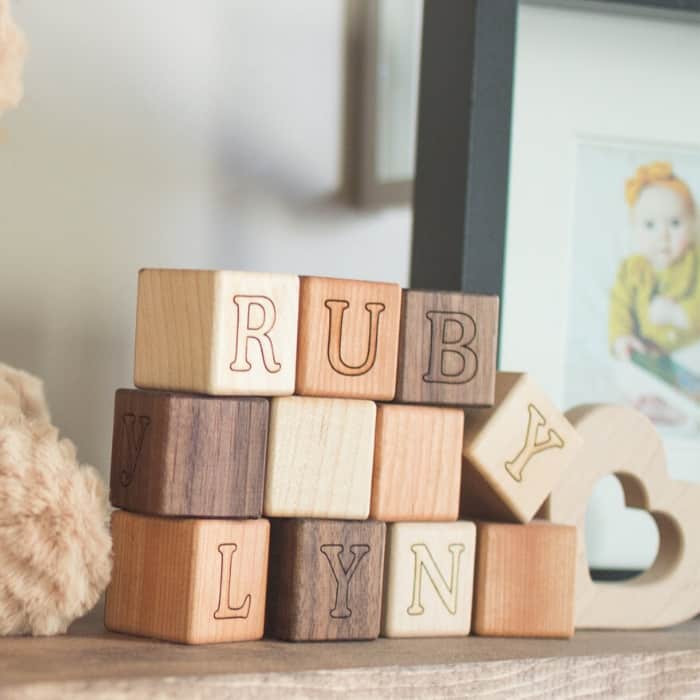 These custom blocks can channel their inner engineer and help them to recognize the letters in their name while building hand-eye coordination. These ones are just so lovely.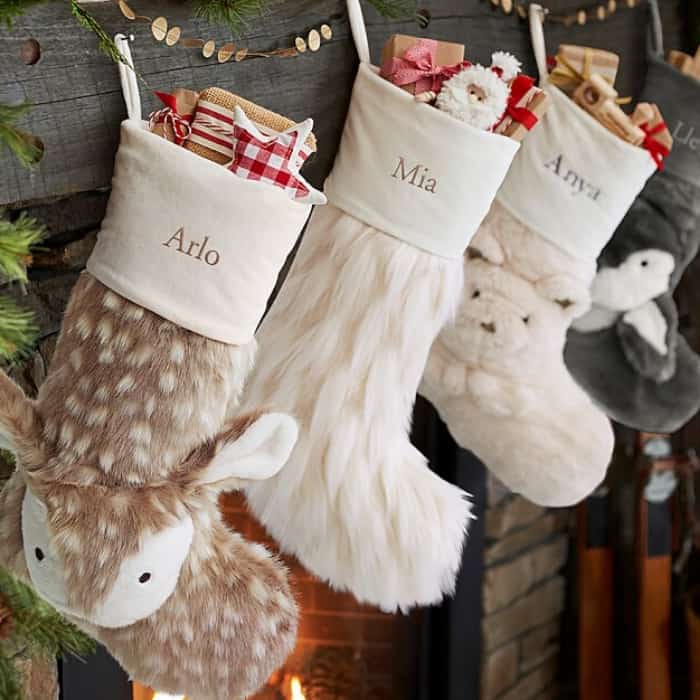 Get the new family set up for the holidays with a set of matching, customized Christmas stockings from Pottery Barn. Hot tip: if you buy them out of season, they'll probably be on sale. You can find them here.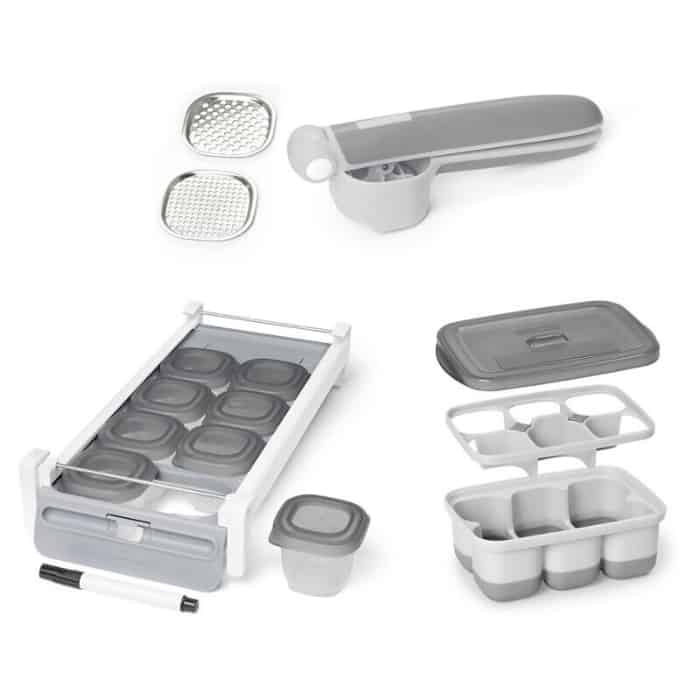 This easy prep and store starter kit has everything you need to puree, portion and freeze baby meals. You can pick one up here.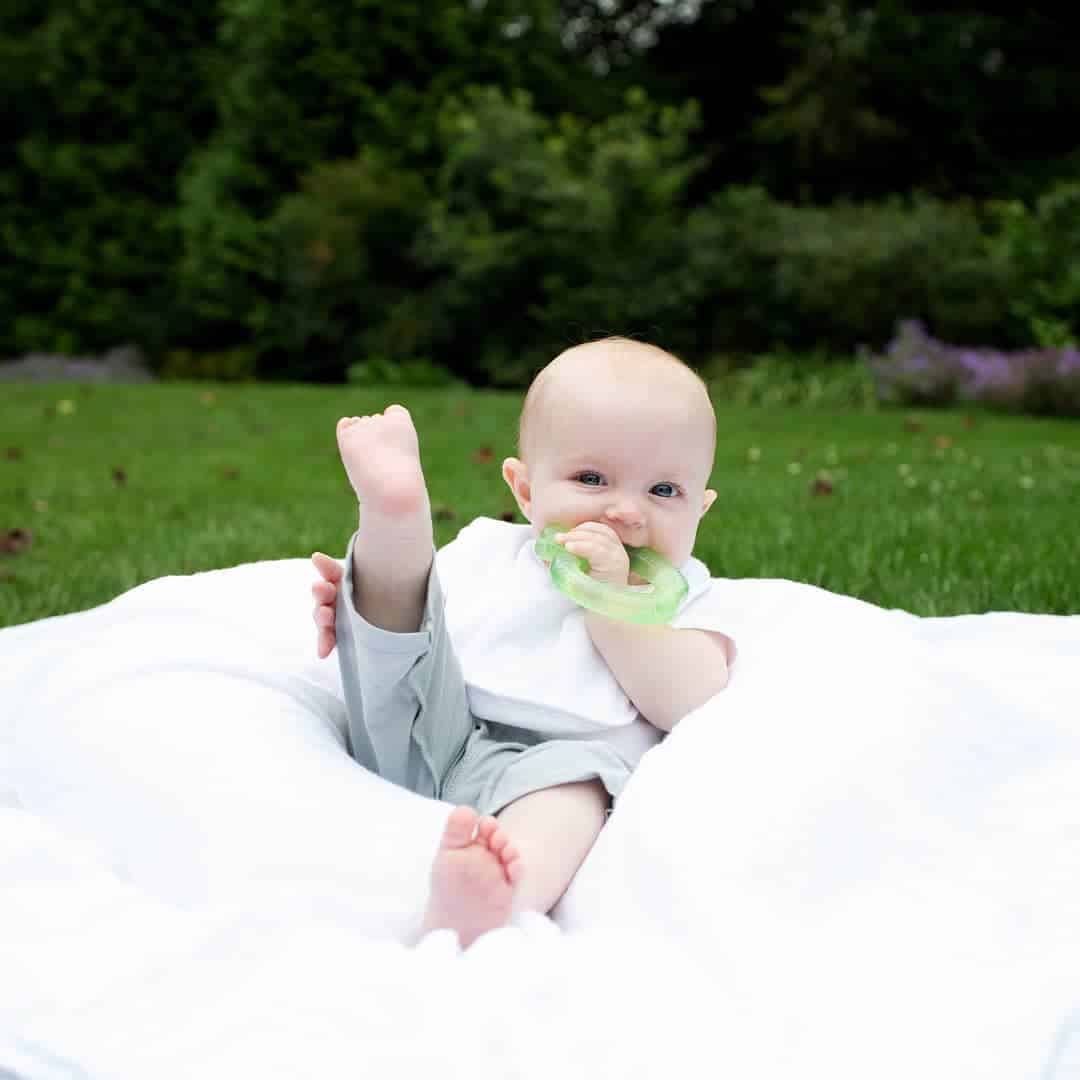 Spoiler alert: Babies drool. A lot. And all that drool can soak their shirts, which not only looks kinda gross, but also feels really gross on their skin. Drool bibs keep things nice and dry while keeping drooly rashes at bay. These bibs even have a removable silicone teether to soothe sore little gums. You can find them on the Green Sprout site. (They have amazing stuff in general.)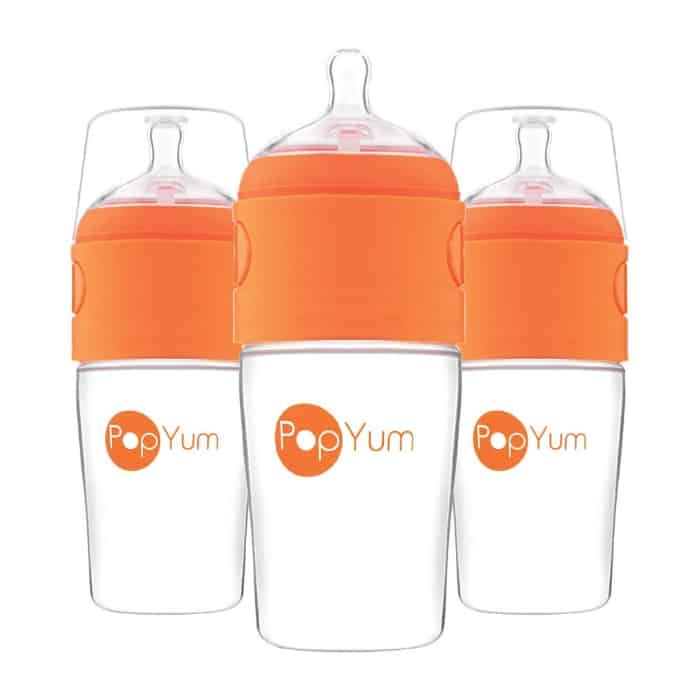 These genius bottles keep water and powdered formula stored in separate compartments, ready and waiting for when hunger strikes. With a pop and a couple of shakes of the hand, dinner is served. You can find them here.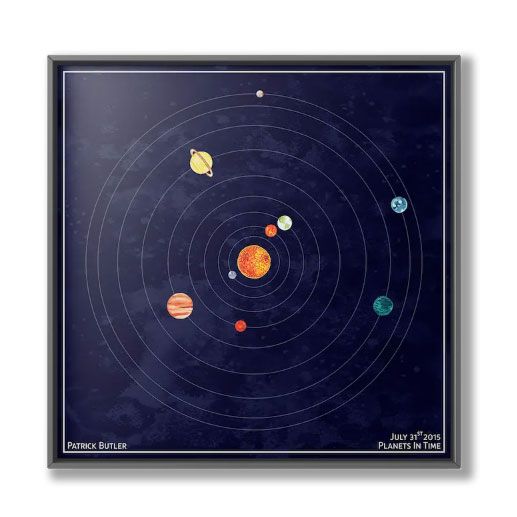 If the baby is already here, create a personalized print of hand-painted solar system artwork, using NASA algorithms to accurately plot the planets to your chosen date. A great gift to show how the planets aligned the day their world changed forever. You can find them on the Planets in Time site.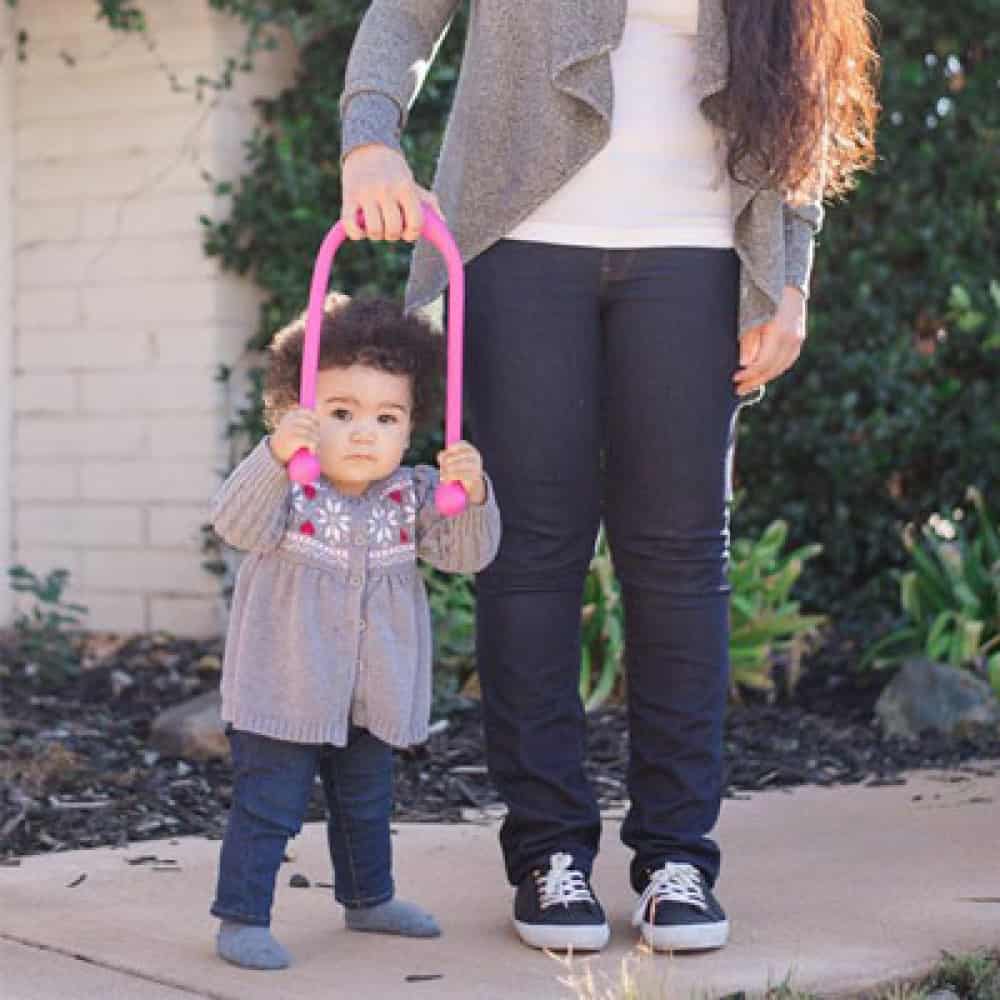 The Tot 2 Walk makes it so parents can take long strolls with their little mover and shaker without the sore back. I like this one because it's based on a baby's natural gripping skills vs. a harness. You can find one here.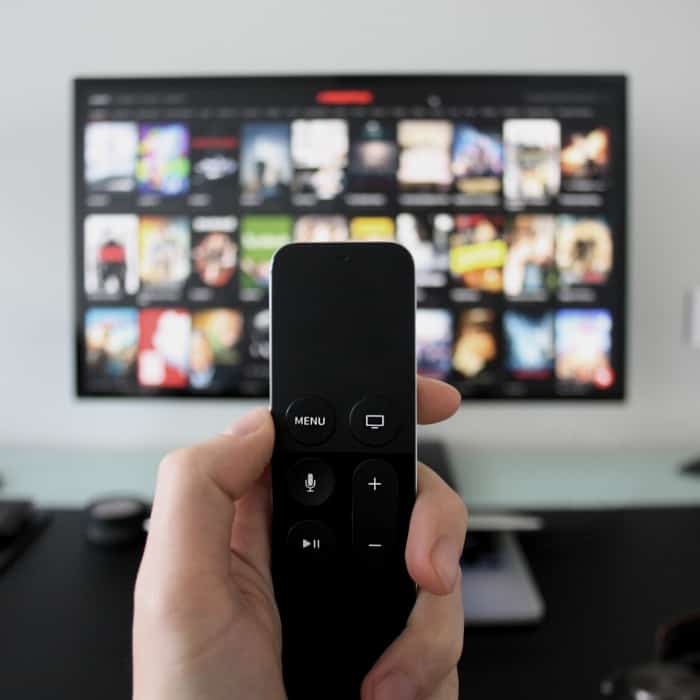 The best thing about newborns is they have no real preference for which shows you should binge watch and streaming services like Netflix, Apple TV, Hulu, Prime Video, DisneyPlus, etc. are a real sanity saver at 3 am. You can find a selection of gift card options here or buy directly from the site.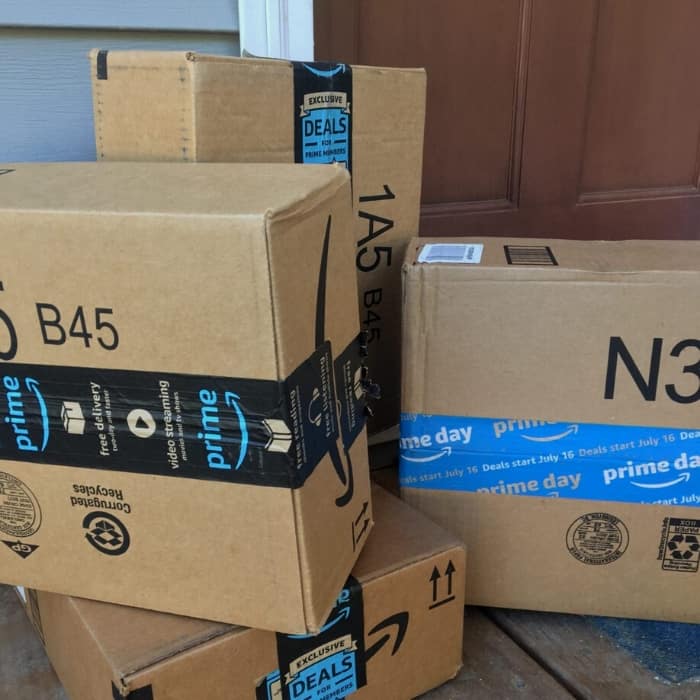 A prime member is really handy for a new parent. You can get free delivery on diapers and wipes, access to early deals, music steaming, Prime Pantry and Prime Video just to name a few. You can buy a gift subscription here.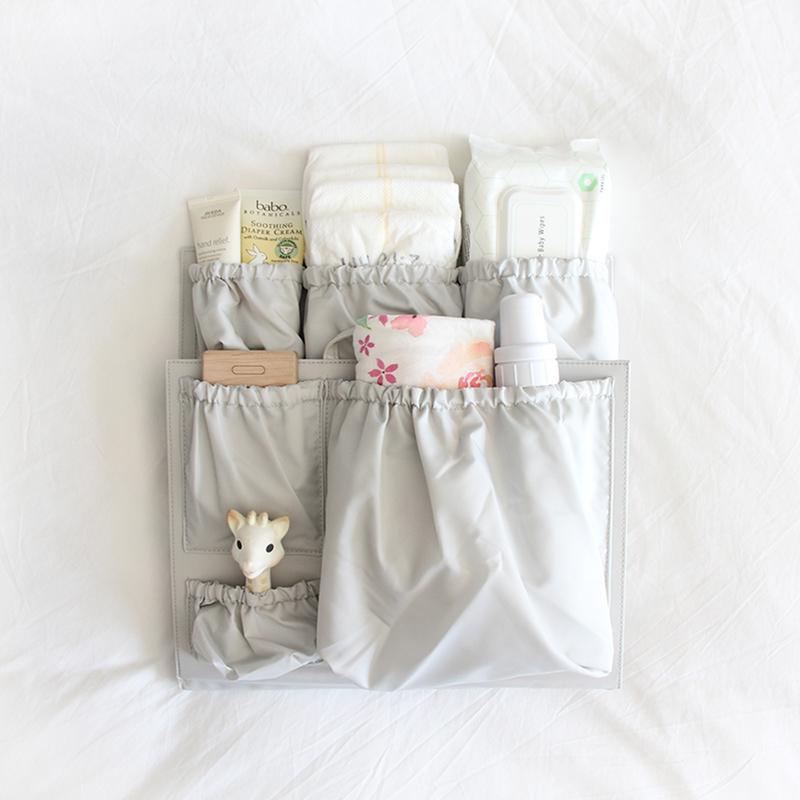 ToteSavvy is a handy organizer that makes almost any bag a diaper bag and keeps everything in its place. This is a great gift for someone who already has a great bag collection. You can find them here.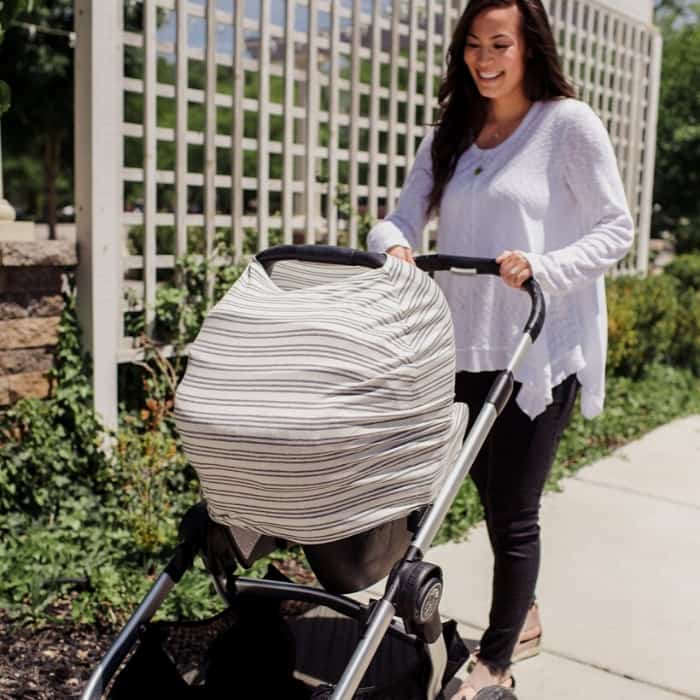 These can be used as a nursing cover, car seat cover, shopping cart cover, burp cloths, and more (my friend wore hers as a skirt when her baby had a blowout on her lap). They come in a ton of patterns and colors. Copper Pearl makes really nice ones.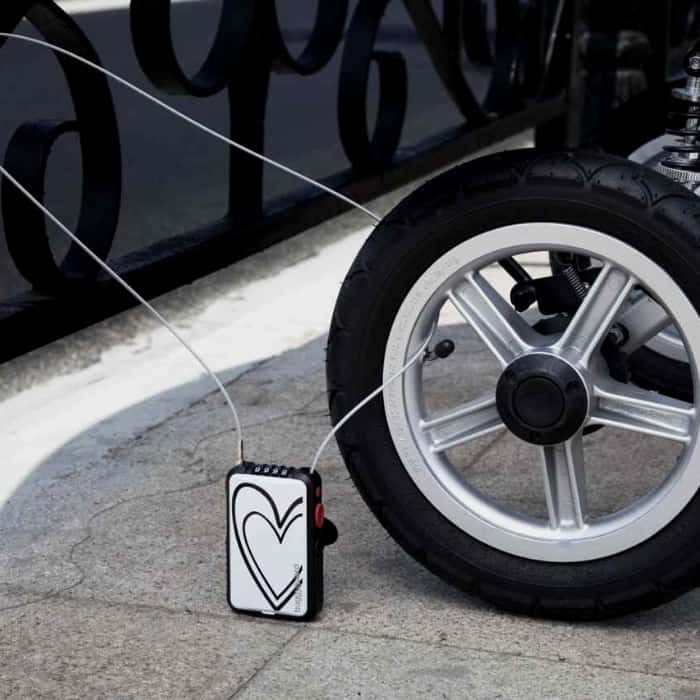 Strollers are hella expensive. The absolute last thing any exhausted parent wants is for their stroller to get swiped while parked somewhere that has a "no stroller" policy they weren't expecting. The Buggyguard lock has a cable that can be looped through the stroller wheels to keep the buggy locked up tight until everyone's ready to roll. You can pick one up here.
Invented by an Occupational Therapist and a Child Passenger Safety technician, this gadget saves hands (and nails) so you can easily unbuckle a car seat. You can find them here.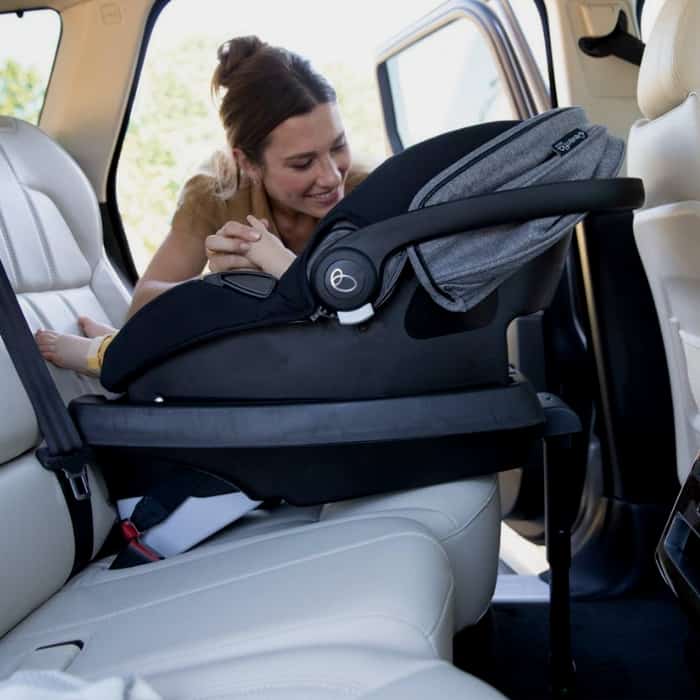 Give peace of mind with the gift of professional car seat installation. Oh, and while you're at it, see if you can find someone to clean it during the baby's first year. Once that kid starts munching on car seat snacks, the poor thing will never be the same (we're talking about the car seat – not the kid). You can find an expert here.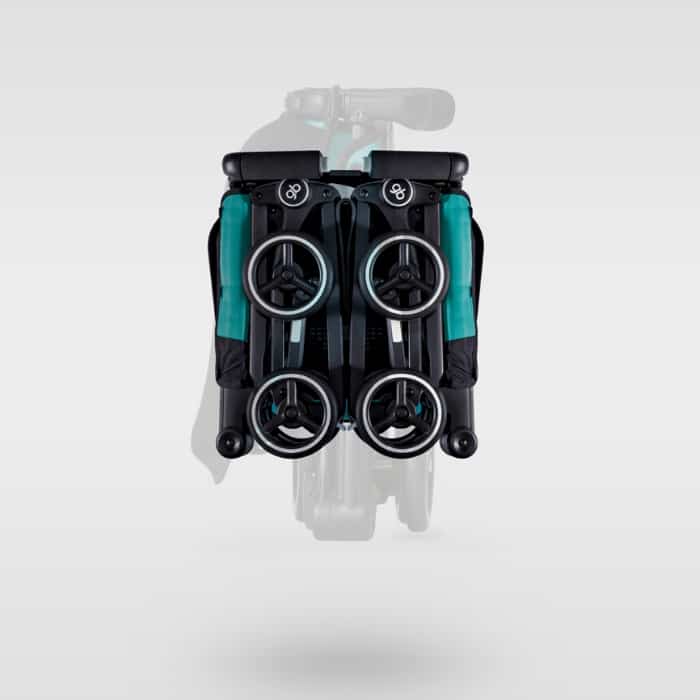 When folded, this stroller is the most compact stroller out there, meaning it's easy to take just about anywhere and perfect for travel. It's super simple to fold, and can go from pushing to carrying in a matter of seconds. You can shop them here.
The 7 A.M. Enfant K-Poncho is the perfect accessory to keep baby warm on chilly winter walks in the carrier or stroller. It's water resistant, and warm and plush on the inside, keeping baby snug and cozy. You can find them here.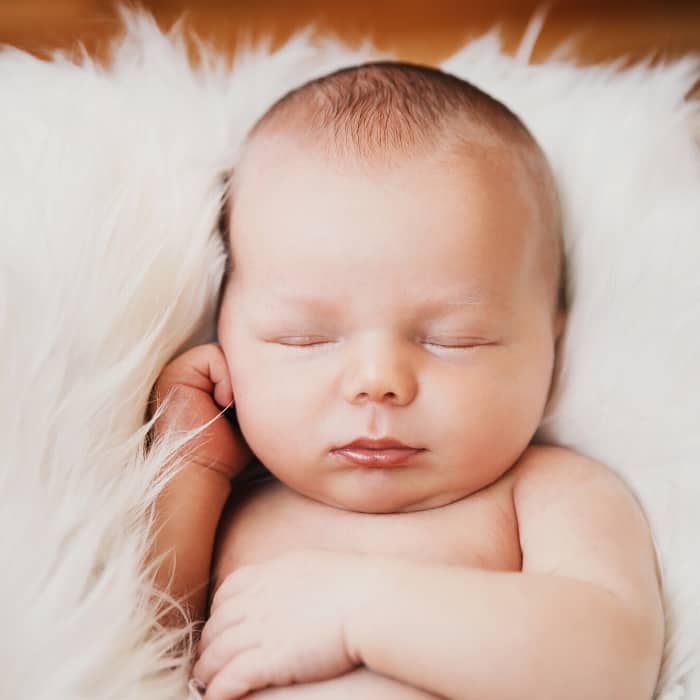 Whether you're looking for a "Fresh 48" session of the baby's first couple days of life, or a family session to capture everyone together, a gift certificate toward the cost of a photo session is a definite shower-gift winner. A great way to find a photographer is to use the hashtag #photographer or #newbornphotographer paired with your area i.e #seattlenewbornphotography on Instagram to see what talent is out there.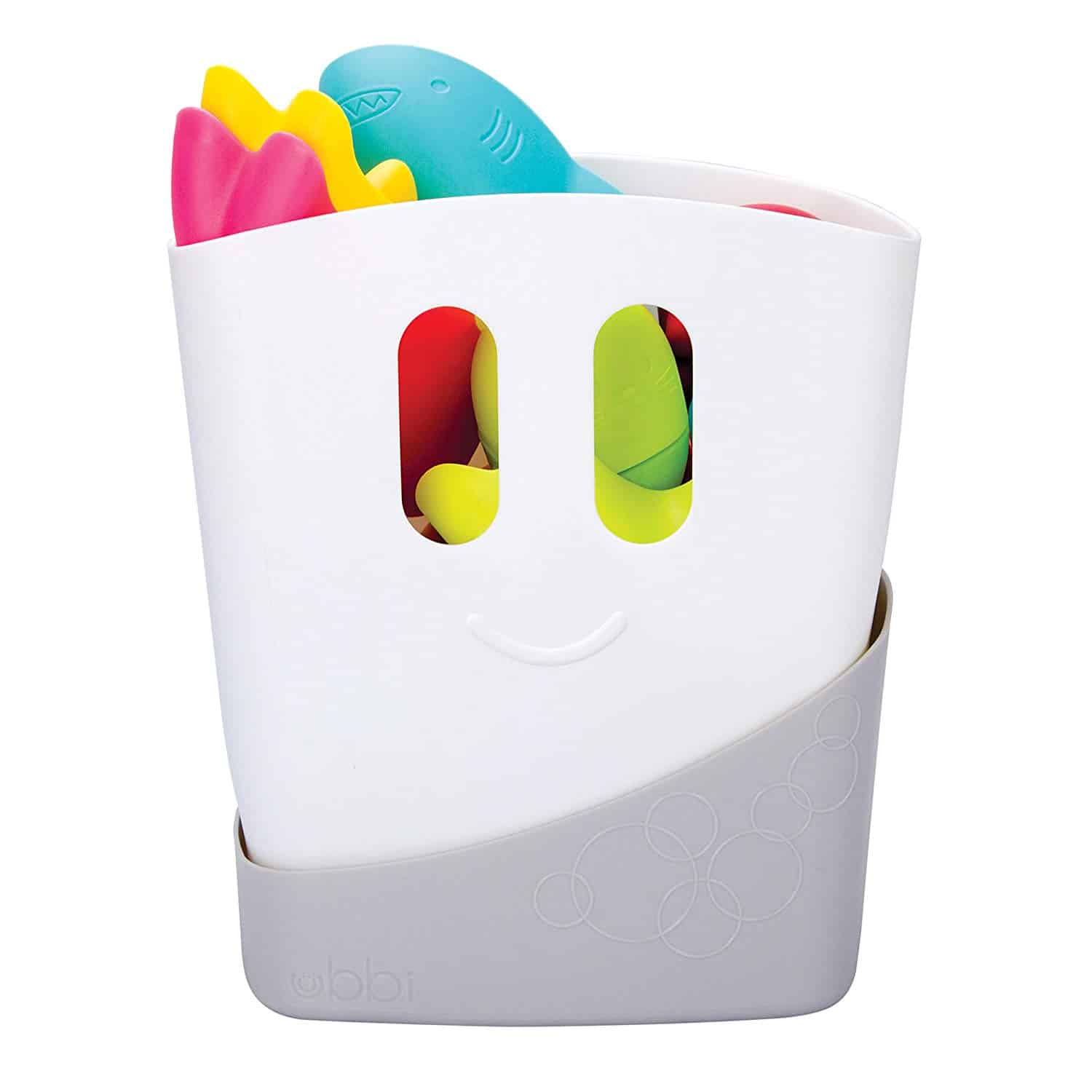 This freestanding bath toy organizer can sit on the side of the tub or be stuck away where no one has to look at it. This set also comes with these interchangeable toys easily open and can be washed in the dishwasher to prevent mold. The cute critters and fun drain hole designs provide tons of gunk free entertainment in the tub. You can find it here.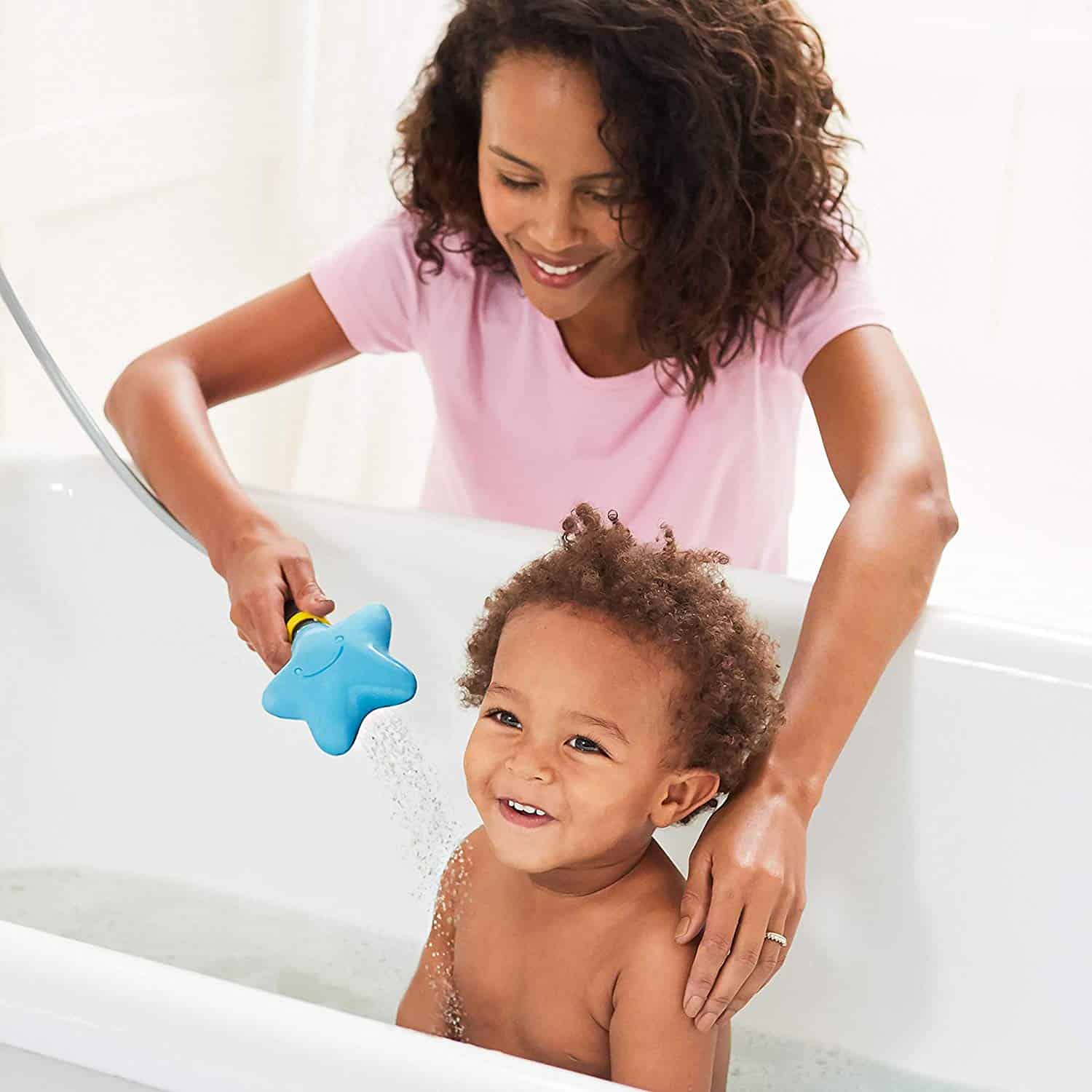 This cute, hand-held sprayer attaches to the showerhead to make rinsing off shampoo and soap an absolute breeze. You can find it here.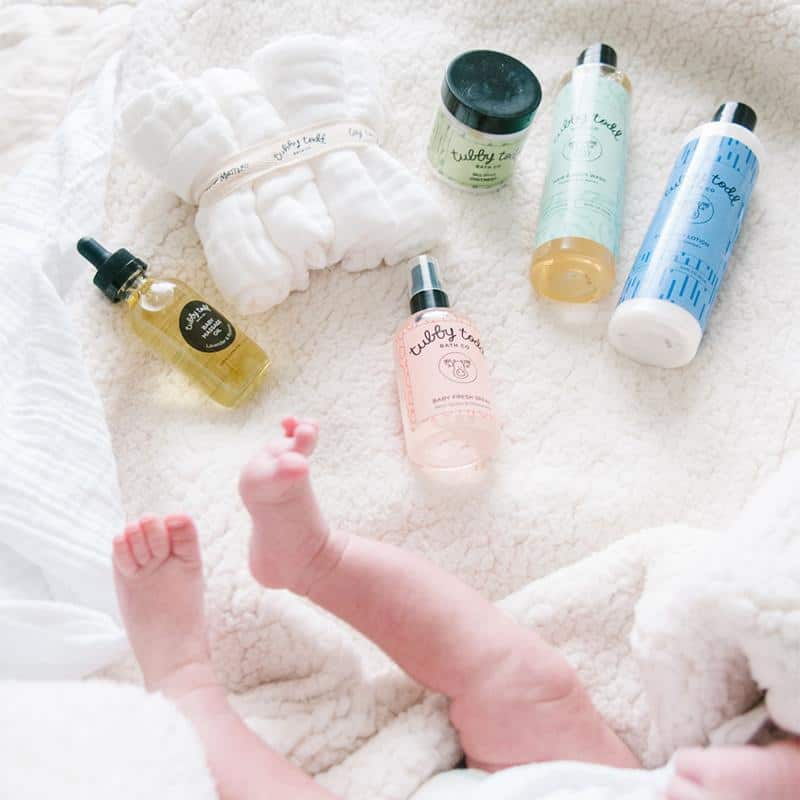 The gentle, natural products in this set include hair & body wash, lotion, massage oil, all over ointment (a cult favorite), and some sweet quince and honeysuckle baby fresh spray. A super soft muslin washcloth set can also be added. You can shop for it here.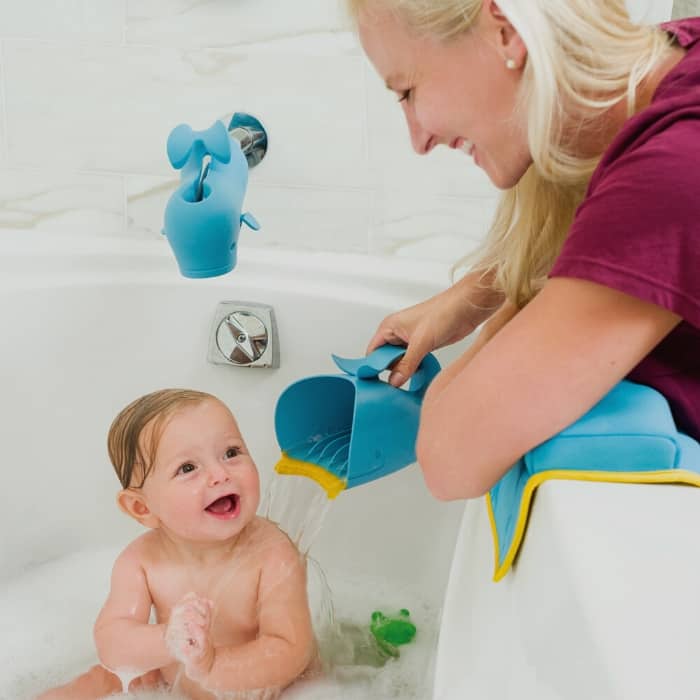 Skip the bathtime tears with this super cute bath rinser from Skip Hop. The rubber lip fits snug on babe's forehead and acts as a visor when you rinse, preventing water from getting in their eyes. It holds enough water to get the job done in a rinse or two, and looks pretty cute sitting on the edge of the tub between baths. You can find it here.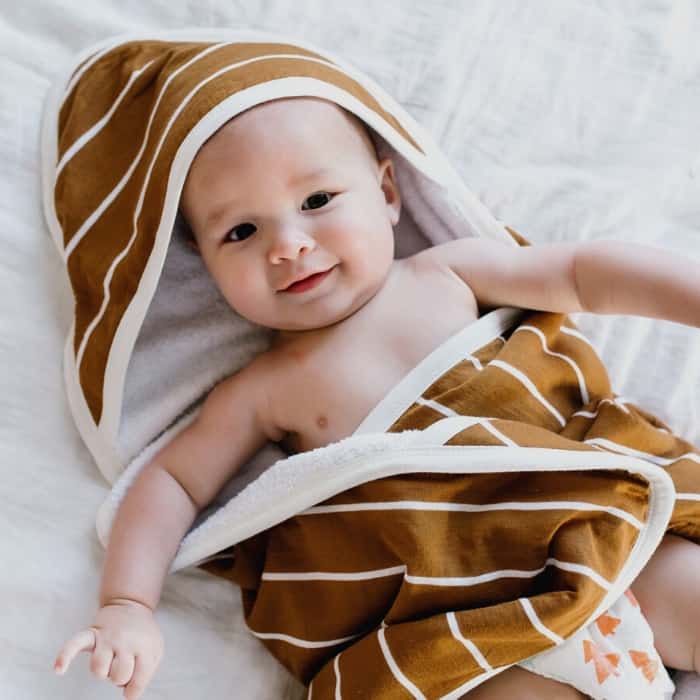 These hooded towels aren't just pretty to look at – the knit fabric and terry cloth combo makes them both super soft and ultra absorbent. Keep little hands and heads cozy and warm after splashing around with the handy hood and pockets! You can pick a style here.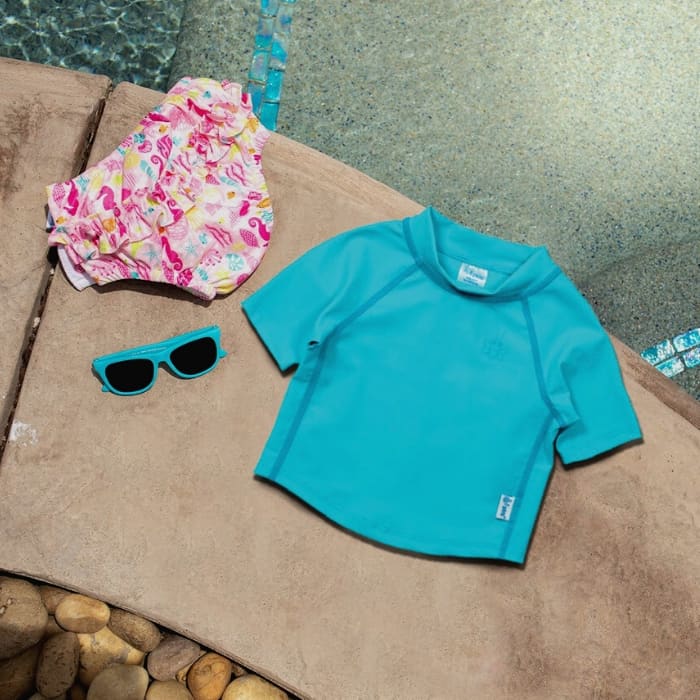 Get babe ready to hit the beach or the pool with a full swim getup – we're talking swim diapers, plastic pants, a hat, a rash guard, swim shoes (we love these ones from iPlay), and some Babyganics sunscreen to protect them from the sun's harmful rays. I've pulled together of favorites in an Amazon list here.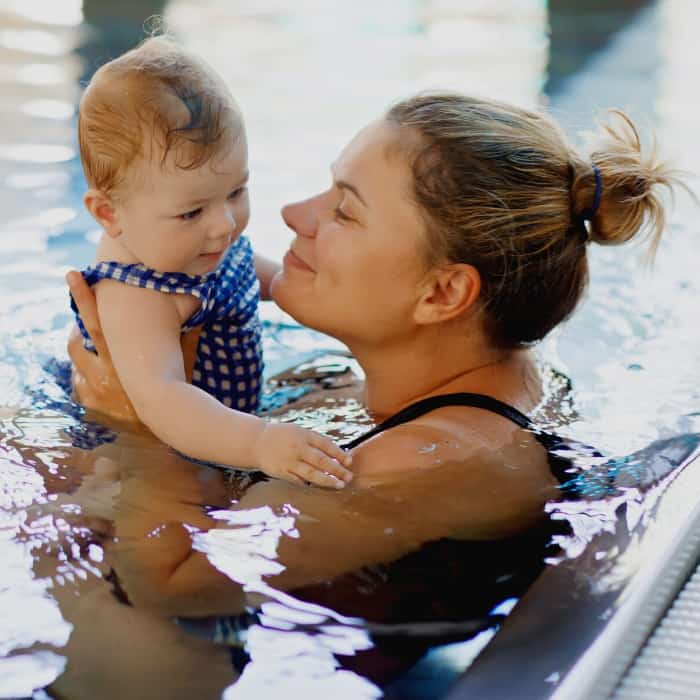 Swimming lessons are a great way to expose little ones to the water, helping them to be comfortable and safe everywhere from the bathtub to the ocean. Experience gifts are a nice alternative to the traditional shower gift and will create memories that'll last forever. Search for ones in your area.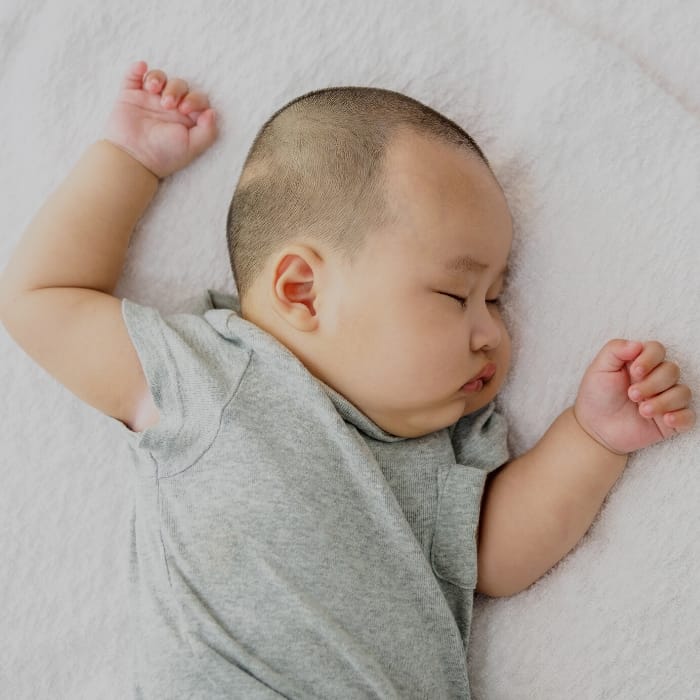 There's a lot of information and opinions out there about how to tend to the matters of baby sleep. Talking to a professional may be the best bet to help answer questions, ease minds, and get results. Pip & Grow has an incredible consultation service.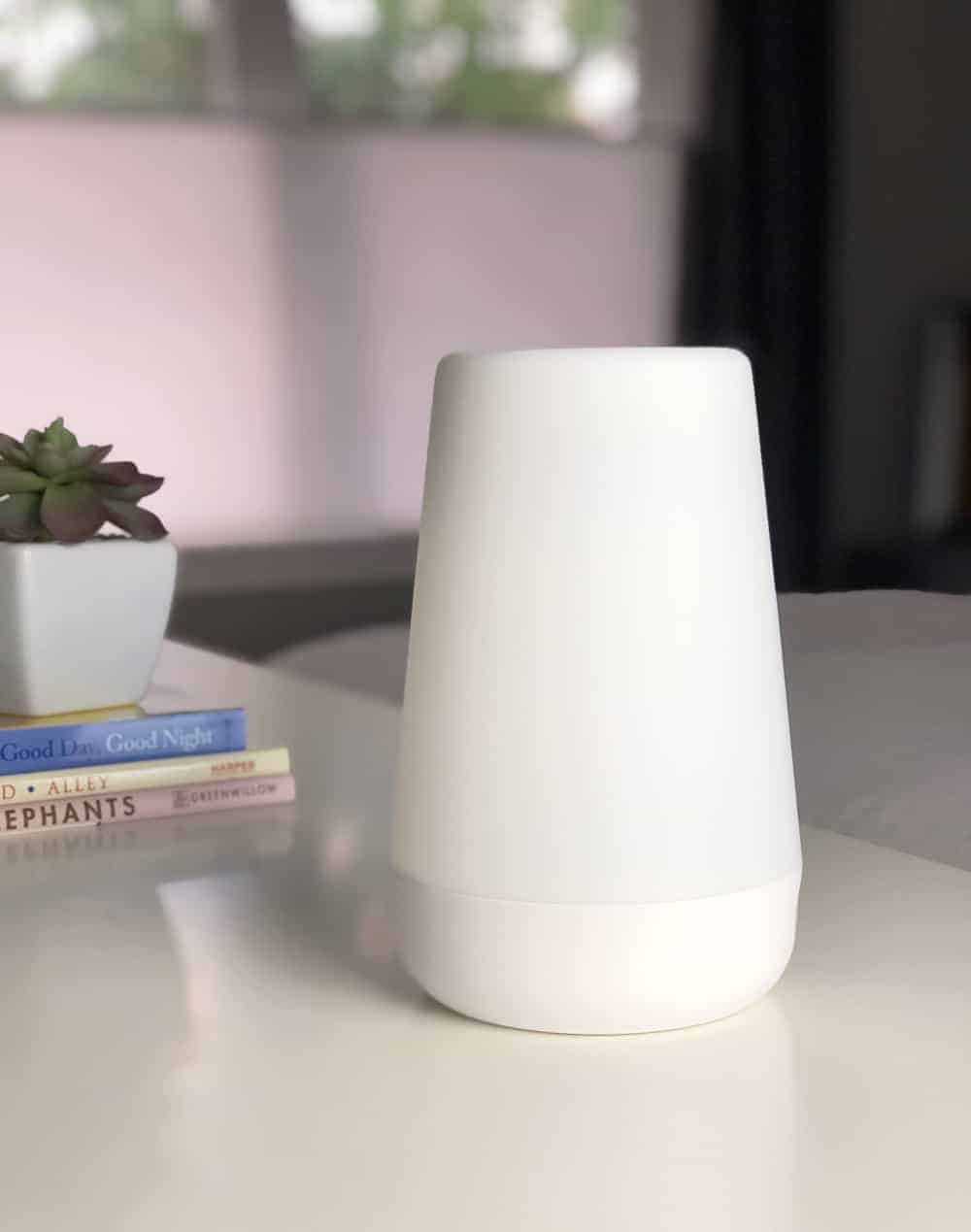 This is a sound machine, night light, time-to-rise, AND audio monitor wrapped up in one sleek unit. It has features that connect to your phone, and it's compatible with Alexa. It does everything but make your morning coffee and it looks really dang nice sitting on your baby's shelf. You can read our review on it here and shop it here.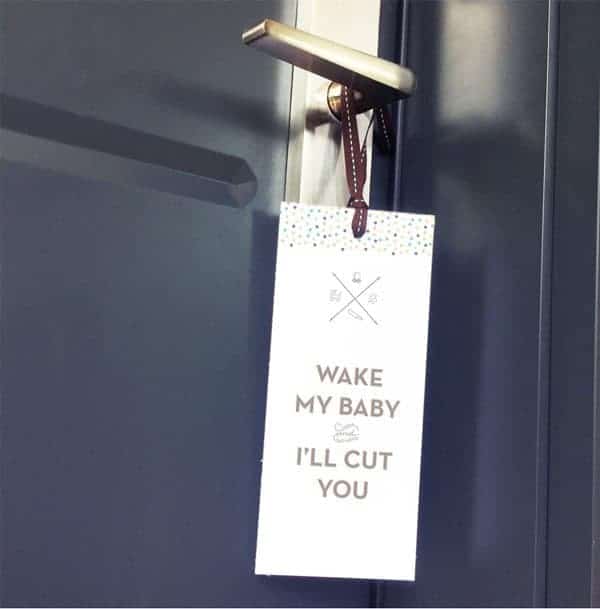 Even the most highly anticipated Amazon package will not be worth it if the delivery person rings the doorbell and wakes a mom's sleeping baby. We made these little signs to make sure that never happens (or to give anyone who thinks of ringing the bell fair warning of what will happen if they do). Here's a free version you can print yourself.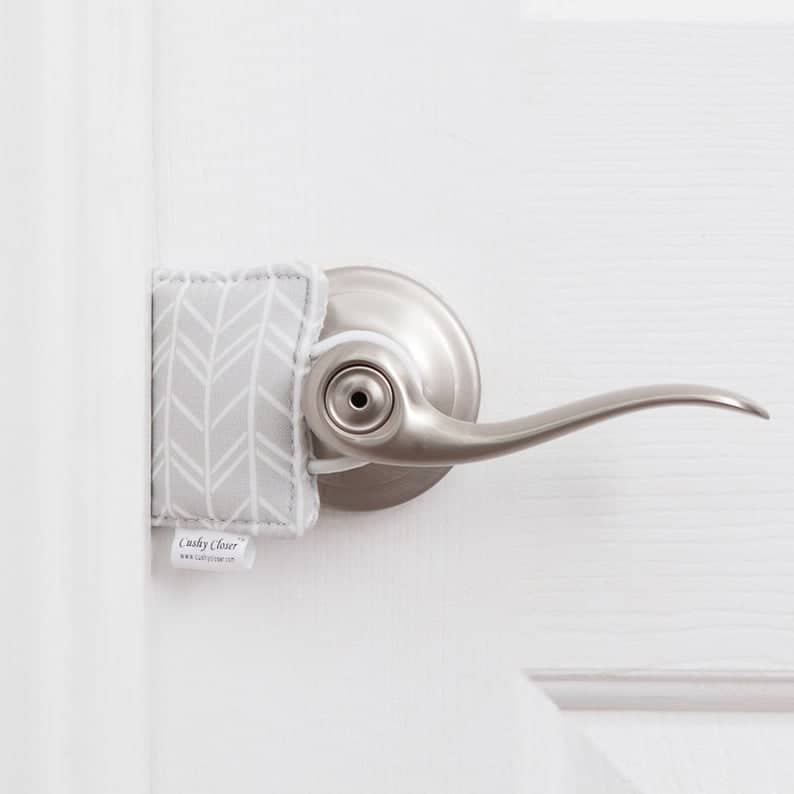 The click of a closing door can be all it takes to catapult a sleeping baby from dreamland to wide-awake mode. A door silencer will help parents maintain super-stealth mode as they tiptoe successfully out of the room. You can find them here on Etsy.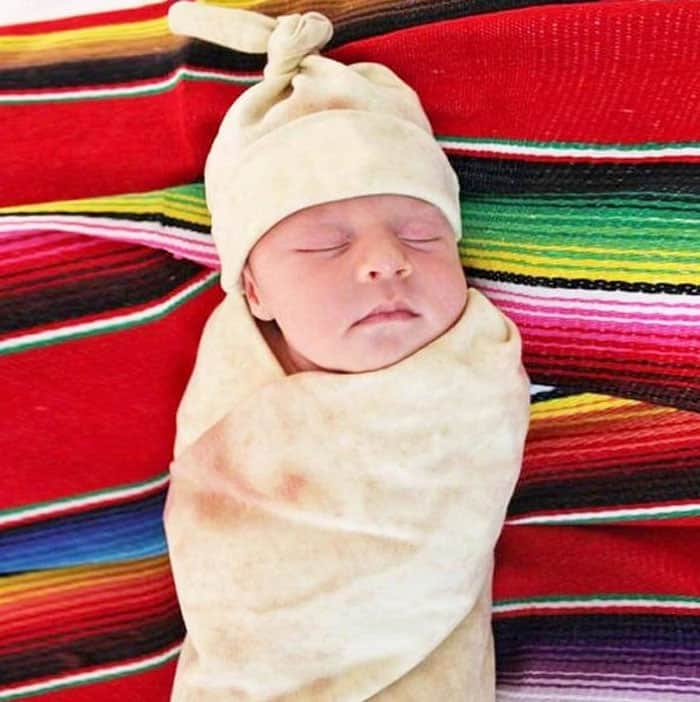 As if that baby wasn't already cute enough to eat, wrapping it in a burrito swaddle will make it even more irresistible. I found this one on Etsy.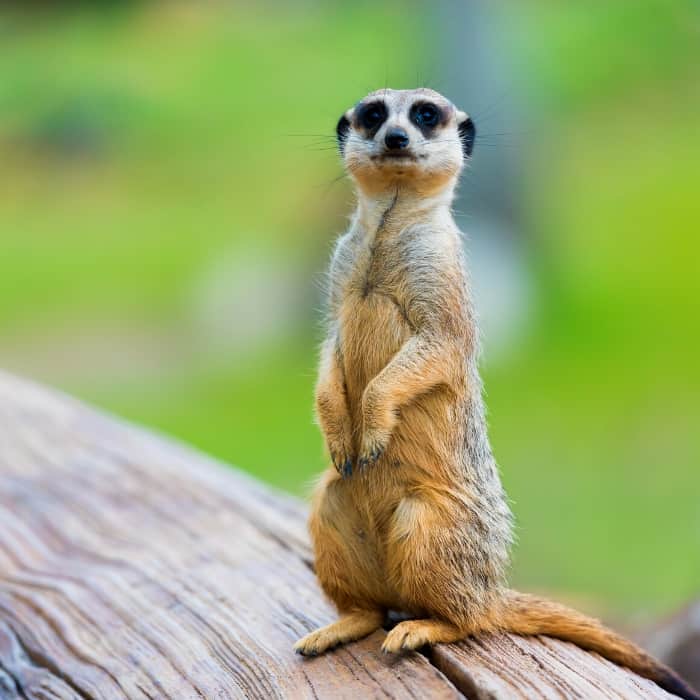 Even the littlest kiddos can appreciate the sight of a monkey or a penguin, and at the very least, parents get a chance to get out of the house and go for a walk.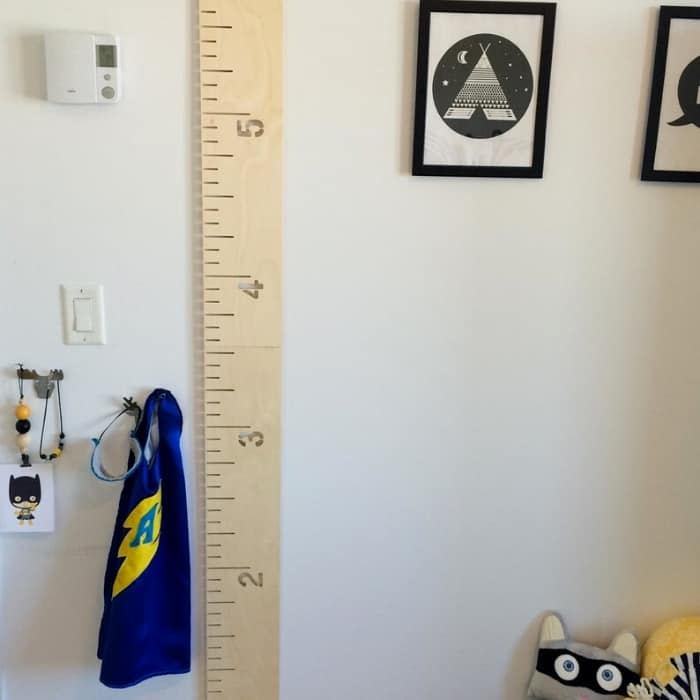 These growth charts make beautiful bedroom decor, and help keep track of kiddo's growth over the months (or years). Best of all, this chart can come with the family if they ever decide to move (unlike the doorframe in the kitchen). This one shown is made of wood (comes in inches or centimeters) but I also found this vinyl version that you put on the board yourself. It's less expensive but still awesome looking.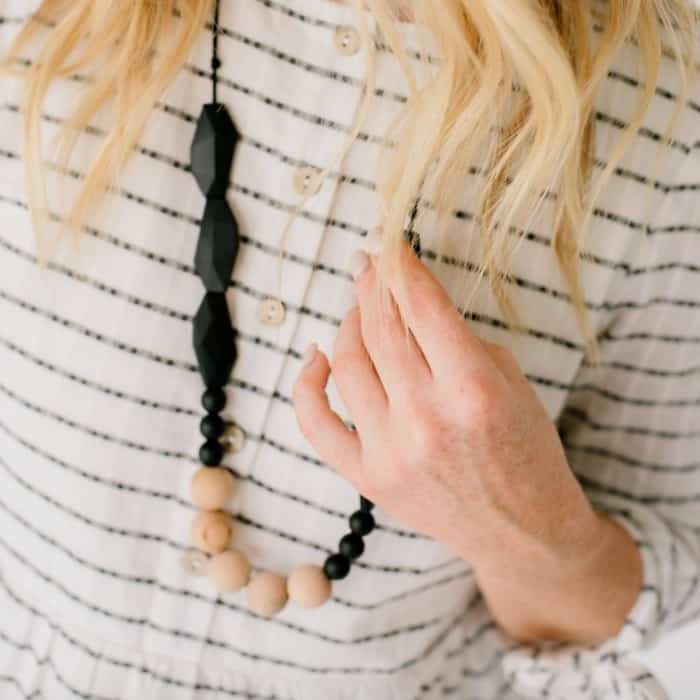 A teething baby will chew on your shirt, your hair, and probably your face if you hold them close enough. Trick them into thinking they're getting to gnaw on the forbidden fruit of mom's jewelry by gifting her a necklace intended for that very purpose. Loulou Lollipop make nice ones.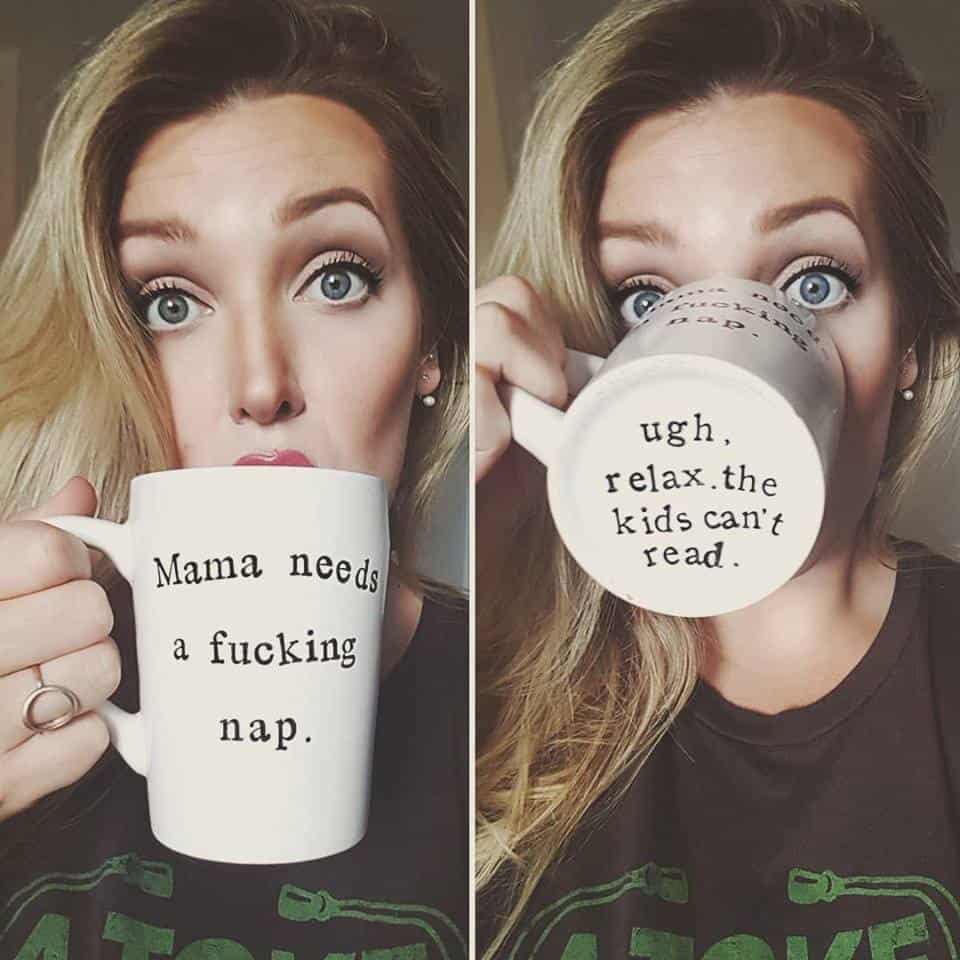 For the mama who likes pissing off the prudes with her coffee. You can find it on the Buffalo Lovely website.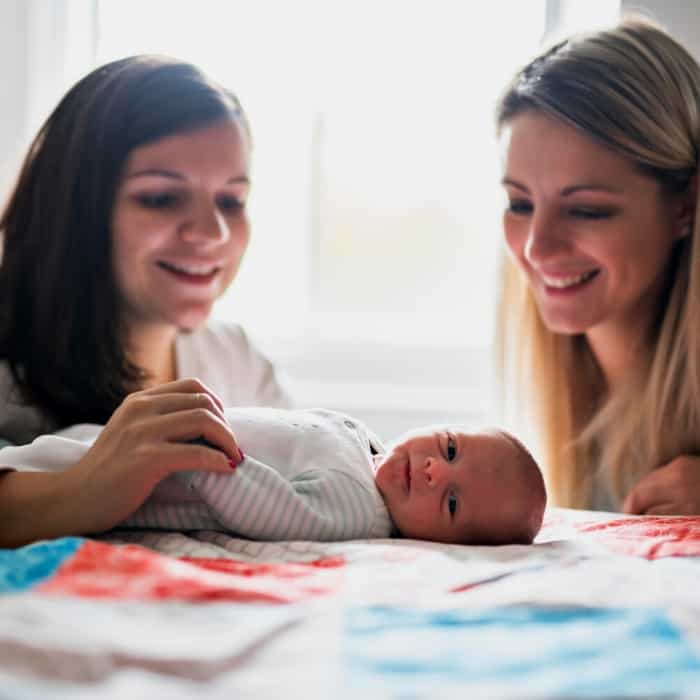 Make sure that mom is healing physically and emotionally with this godsend of a gift – someone to help take care of her as she transitions into this demanding new phase of her life. Postpartum doulas can help with a range of things, from demonstrating how to take care of a newborn to helping out with breastfeeding. They are amazing.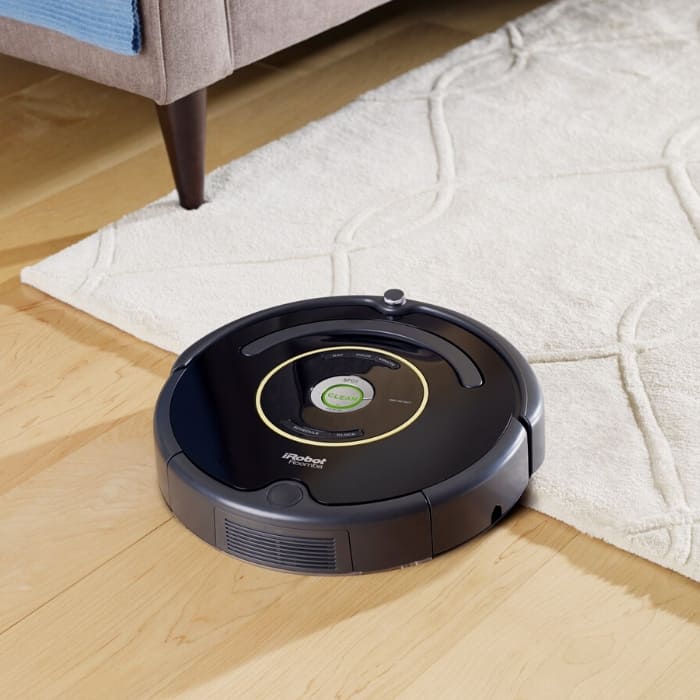 Save the hassle of sweeping 600 times a day and get a sweet little vacuum to take this thankless job off the to-do list. I find iRobot and Shark get the best reviews.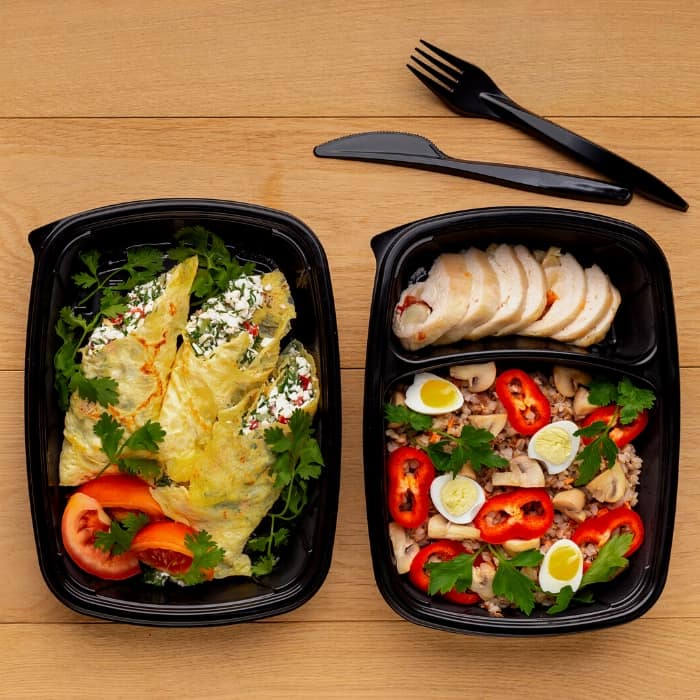 As new parents adjust to the long nights and crazy days of having a newborn, planning and cooking meals is likely to fall to the bottom of the priority list. Gift certificates to a meal delivery service like Skip the Dishes or DoorDash are a thoughtful way to keep them fed and watered. I've put a list together on Amazon.
If you're stumped on a great shower gift, giving to a mother specific charity is a sure bet. Something like a baby resuscitation kit from Unicef or a birth certificate from Plan International doesn't cost a lot but they can certainly have a huge impact.
Are there any baby gifts we should add to the list?
Do you have any baby gear that you think we definitely need to add? We'd love to hear your thoughts in the comments!
---
Get posts & giveaway updates delivered right to your inbox
---
---