April babies have sparkling personalities - perhaps because their birthstone is the dazzling diamond (or maybe because Aries and Taurus are classically determined, ambitious, dependable and steadfast). These springtime babies are sunny and sweet - just like their birth flowers, which are the daisy and the sweet pea!
Zodiac Signs:
Aries
March 21-April 19
Aries are known to be competitive, honest, direct, ambitious, take-charge, determined, and bold.
Taurus
April 20-May 20
Tauruses have a tendency to be calm, dependable, grounded, logical, practical, steadfast and great listeners.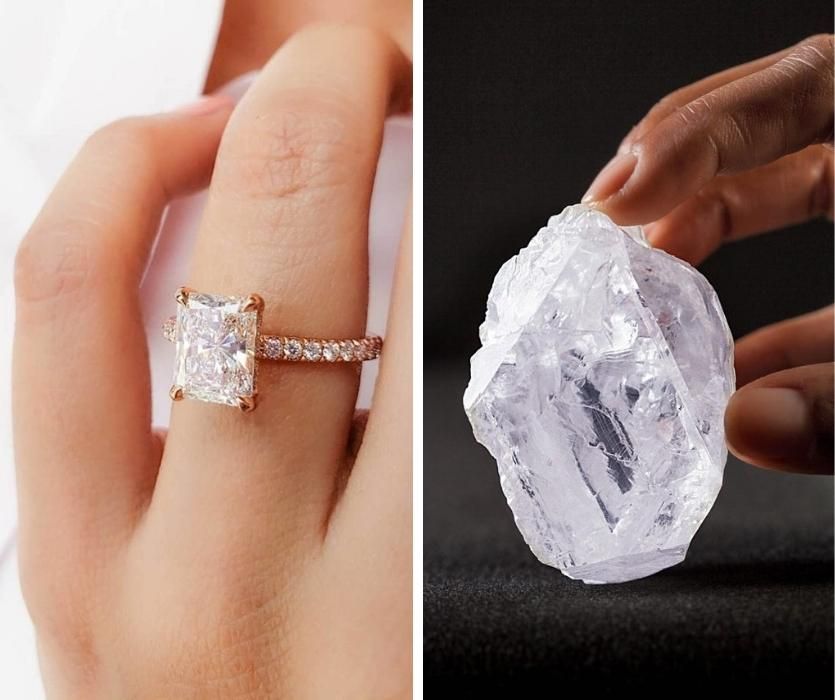 Birth Stone:
Many would agree that April babies lucked out with their birthstone, which is none other than the diamond - the most popular ring stone choice in the world. Thanks to their durability and beauty, diamonds have been a symbol of eternal love and strength since basically forever.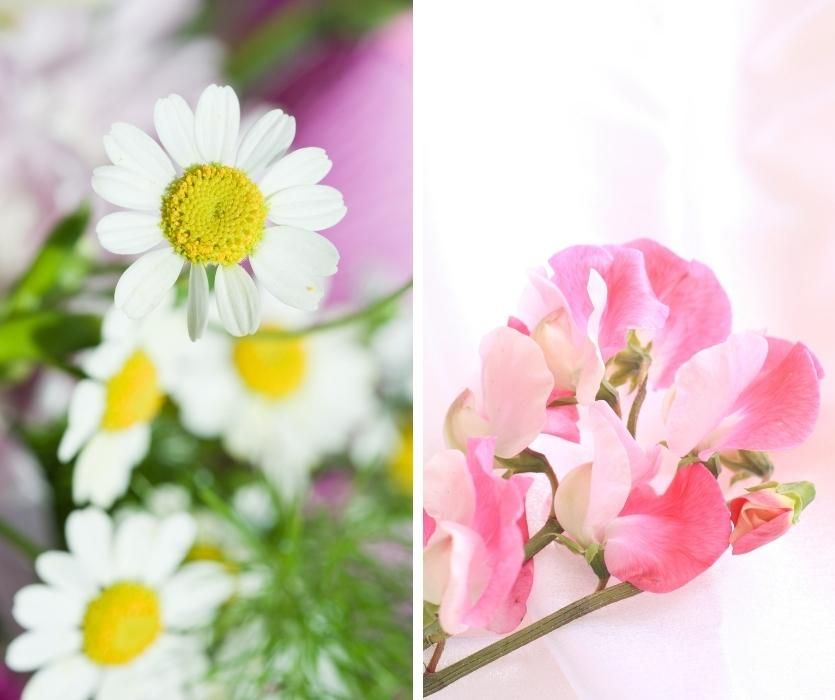 Birth Flower:
The birth flowers for April are about as sweet as they come. The daisy isn't just a sign of spring - it's also a symbol of innocence, purity and loyalty. It's pretty cool to think that daisies may also be one of the oldest flowers on earth; scientists have found stone carvings of them that date all the way back to 3000 BC. Sweet peas are a symbol of bliss and pleasure and were originally grown in Italy and the UK, but made their way across the globe in the 17th century.
April Baby Milestones:
Start smiling: Most likely between June and July (6-12 weeks)

Start laughing: Probably by around August (4 months)

Start crawling: Probably between November and February (7-10 months)

Start walking: Likely by January to July of next year (9-15 months)
Fun facts
Here are a few fun facts about babies born in April. Do you think they ring true?
Boss Baby
They may be head of the board room one day. In a study of 375 S&P 500 companies, people born in April and March made up the highest number of CEOs. This may be due to the "relative age effect" which makes these springtime babies among the older kids in their class. (source)
Sniffles, Be Gone
They have a lower risk of developing allergies. A 2015 study found that babies born in the spring have early exposure to allergens like pollen and dust mites, which actually strengthens their immune systems and helps prevent allergies down the road.
Whoooo's A Night Owl?
They might be a night owl. Studies have shown that a baby's birth month can have an impact on their sleep-wake cycles. Spring and summer babies showed a tendency to go to bed and reach the mid-point of their sleep cycles later than fall and winter babies. (source)
Famous Folks Born In April:
April 4, 1965 - Robert Downey Jr.
April 7, 1915 - Billie Holiday
April 8, 563 BC - Buddha
April 15, 1452 - Leonardo da Vinci
April 15, 1990 - Emma Watson
April 21, 1926 - Queen Elizabeth II
April 23, 1564 - William Shakespeare
April 27, 1927 - Coretta Scott King
April 27, 1988 - Lizzo
April 30, 1982 - Kirsten Dunst
National April Days:
April 1: Kick Butts Day
April 3: International Pillow Fight Day
April 5: Deep Dish Pizza Day
April 7: International Beaver Day
April 10: Siblings Day
April 12: Take Your Parents To The Playground Day
April 15: High Five Day
April 22: Earth Day
April 24: New Kids On The Block Day
April 29: International Dance Day
Do you have a springtime baby in your inner circle?
Does their personality match their Taurus or Aries birth sign? Are they as sweet as their birth flowers? Fill us in on your April baby musings in the comments!
---
Get posts & giveaway updates delivered right to your inbox
---
---