The sky's the limit for babies born in March! These take-charge, imaginative and determined kiddos have a shiny blue birthstone and a bright and sunny birth flower reflective of their cheerful personalities. As adults, March-born folks can be found anywhere from the head of the boardroom to piloting airplanes and showing off their creative side in all that they do!  
Zodiac Signs:
Pisces
February 19 - March 20
Pisces tend to be sensitive, compassionate, intuitive, generous, creative, empathetic, imaginative, and emotionally intelligent.
Aries
March 21-April 19
Aries have a knack for being competitive, honest, direct, ambitious, determined, bold and love to take charge.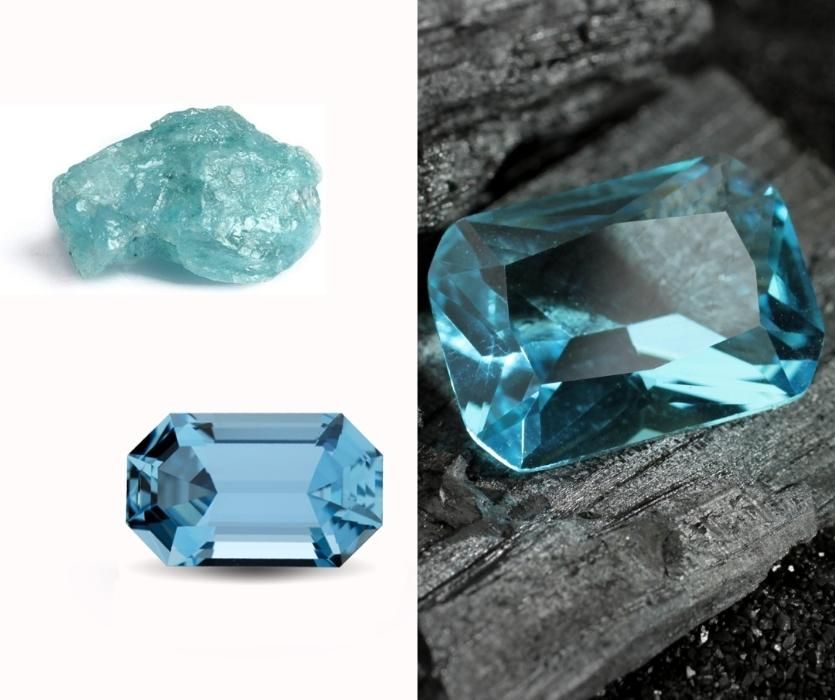 Birth Stone:
Aquamarine was the name chosen to reflect the seawater-hued birthstone for the month of March. Folks way back when believed that aquamarines protected seafaring travelers. Some people still swear that aquamarine is a symbol of superior intellect and marital happiness. You can find aquamarine in both blue and blue-green hues, and both colors are always light in saturation and tone.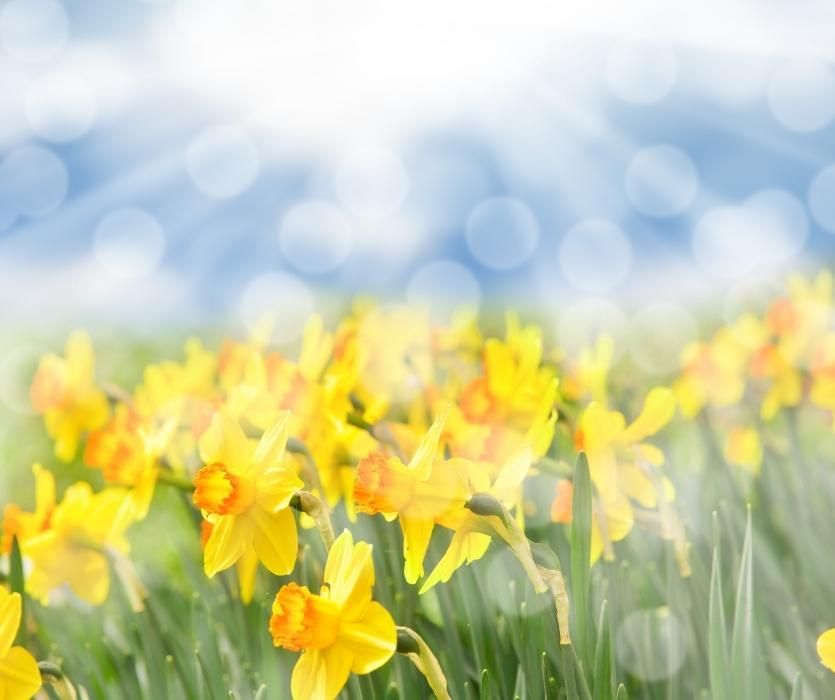 Birth Flower:
Did you know that Daffodil is actually the nickname for March's birth flower? The botanical name for this white and yellow symbol of spring is Narcissus - which comes from the Greek word narkissos, meaning numb. This refers to the alkaloids in these plants which can have a sedative effect (so don't snack on these petals!) This cheerful Easter flower is also a symbol of unequaled love. Not a bad bloom for a birth flower, don't ya think?
March Baby Milestones:
Start smiling: Most likely between May and June (6-12 weeks)

Start laughing: Probably by around July (4 months)

Start crawling: Probably between October and January (7-10 months)

Start walking: Likely by December to June of next year (9-15 months)
Fun facts:
Here are a few fun facts about babies born in March. Do you think they ring true?
Sunny Disposition
March babies tend to look on the bright side. A 2014 study found a strong association between affective temperament and season of birth. In the study, March, April and May babies performed highly on the hyperthymia scale, which is a temperament characterized by exceptional optimism. (source)
Ready For Takeoff
They may be destined for the sky. A study done in the UK in 2011 found that a high number of pilots were born in the month of March. Get ready for takeoff! (source)
CEO In The Making
You might have a "Boss Baby" on your hands. In a study of 375 S&P 500 companies, people born in March made up the highest number of CEOs at 12.5%. This may be due to the "relative age effect" which makes these springtime babies among the older kids in their class. (source)
A Creative Spark
They could be bursting with creativity. A study conducted by researchers out of the University of Connecticut found that babies born in the "wet" months of the year were more likely to grow up to be creative adults. Guess those rainy days are good for growing more than flowers! (source)
Famous Folks Born In March:
March 10, 1983 - Carrie Underwood
March 14, 1879 - Albert Einstein
March 15, 1933 - Ruth Bader Ginsburg
March 22, 1976 -  Reese Witherspoon
March 25, 1942 - Aretha Franklin
March 25, 1947 - Elton John
March 26, 1944 - Diana Ross
March 27, 1970 - Mariah Carey
March 28, 1986 - Lady Gaga
March 29, 1963 - M. C. Hammer
March 30, 1853 - Vincent van Gogh
National March Days:
March 1: Peanut Butter Lovers Day
March 4: World Book Day
March 5: Poutine Day
March 8: International Women's Day
March 9: Unique Names Day
March 13: International Fanny Pack Day
March 14: Pi Day (As in 3.14159…)
March 15: Napping Day
March 18: Sloppy Joe Day
March 26: Make Up Your Own Holiday Day
How many March-born babies do you know?
Would you agree that they'd make a great artist, pilot or CEO? We want to hear your thoughts on March birthdays in the comments!
---
Get posts & giveaway updates delivered right to your inbox
---
---