Sometimes it's hard to find small, inexpensive AND useful presents to fill a baby's Christmas stocking, but here are just a few baby stocking stuffers that are sure to make the season merry.
I've also set up a list on Amazon if you want to shop all these little things in one spot.
The Best Baby Stocking Stuffers: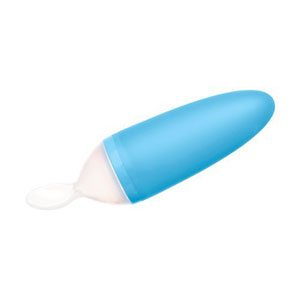 his handy gadget holds up to 3oz of pureed baby food and lets you dispense it one bite at a time, directly into the spoon. It's great for the diaper bag. They are on Amazon.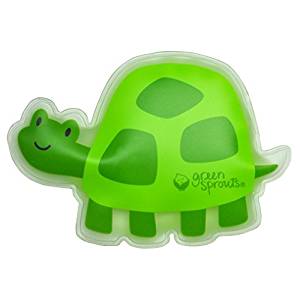 If your baby isn't moving around much yet, you may not realize how often they fall, bang, and crash into everything by the time they start walking. These cute animal-shaped ice packs help keep the goose eggs to a minimum.  Find them for on Amazon or on the Green Sprout site.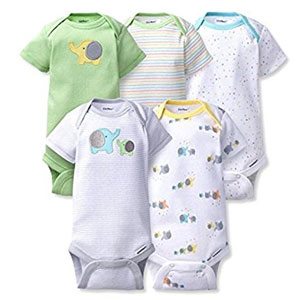 These simple onesies are ubiquitous for good reason. You can layer them, decorate them, and use them as rags once they are too stained to use as clothing. Find them on Amazon.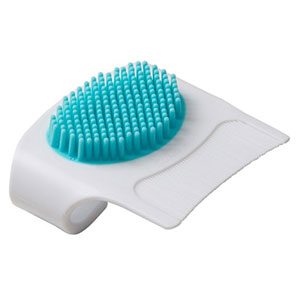 Cradle cap – that flaky skin on your baby's scalp that you just can't help but pick at. Use this brush to give your little one a gentle noogie to loosen things up, and then use the comb to pull it all away. Get them from Amazon.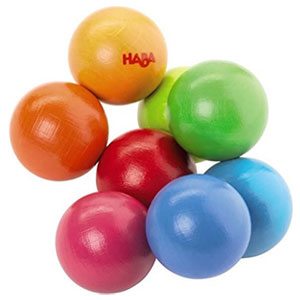 I've got to be honest with you. Whenever I go to someone's house and they have these HABA beads out for their baby, I steal them for myself. I mean, I don't take them home with me because I'm not an asshole, but I definitely play with them the whole time I'm visiting. They are on Amazon.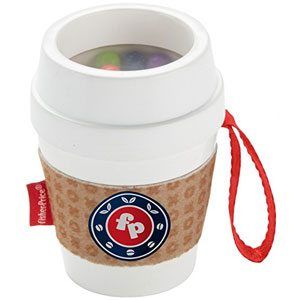 I love it when companies take basic baby toys and dress them up to look like items we use as adults. Keys, phones, or these adorable coffee cup teethers. Let your kid drink their morning latte right along with you. On Amazon, they're really not that much more expensive than the ones you drink.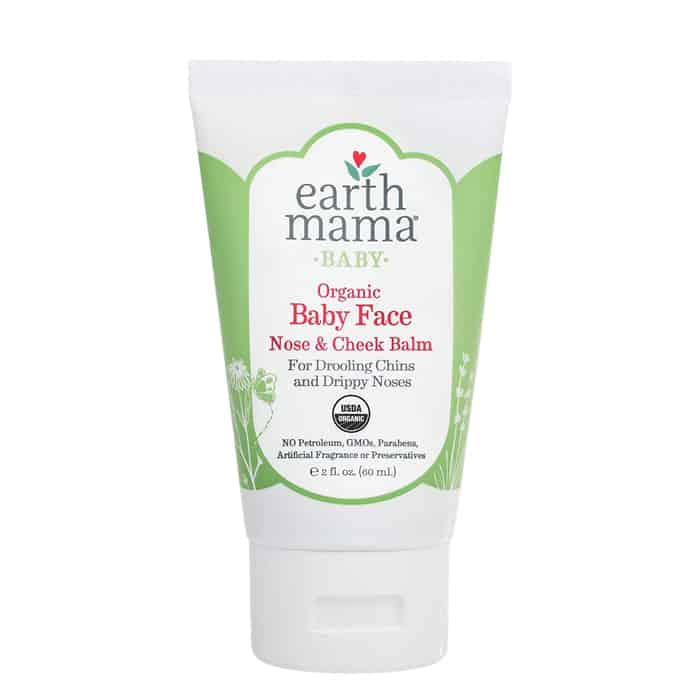 For drooling chins and drippy noses. You can find it here.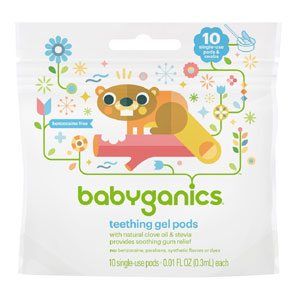 These packets of teething gel are portable and benzocaine free. You can keep a couple in the diaper bag to have ready when the teething crankies get turned up high. Shop them at Target.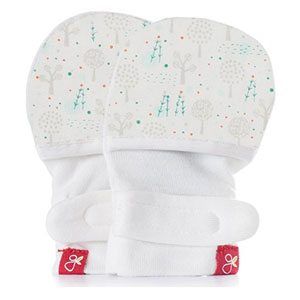 Does your baby have tiny razor blades attached to her fingers? Whether she is drawing blood from her own face or your neck, give these baby mittens a try. They have elastic and velcro to help keep them on their hands, instead of lost down your cleavage. They come in two sizes and a variety of cute designs. They're on Amazon.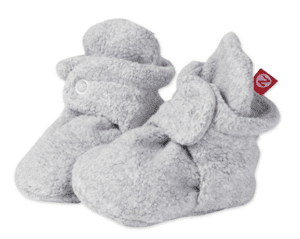 These soft fleece booties give you an extra layer to keep your baby's feet warm when venturing outside. They are adjustable and you can pick between solid or contrasting colors. For babies starting to crawl or walk, Zutano also makes a version with grippy bottoms. These range from about $15 – $25, depending on size and design.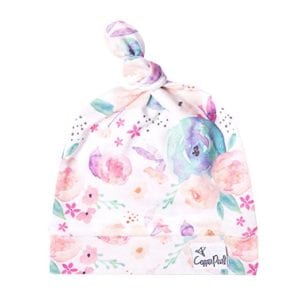 It doesn't matter if it's 75 degrees and sunny, if you take your baby out without a hat after labor day, somebody's well-meaning grandmother will scold you for risking pneumonia. Don't worry yourself with the haters, but if it is a bit nippy outside, go ahead and throw on one of these simple cotton hats from Copper Pearl. Shop them here.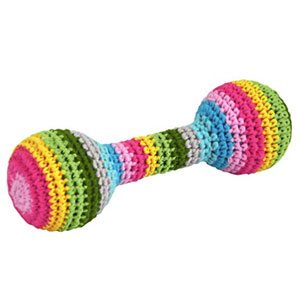 This crocheted cotton rattle provides interesting textures for your baby's gums. It's soft enough that when he hits himself on the head with it, it won't hurt. It's from green sprouts, so you know the fabrics and dyes are safe. And yes, you can wash it. Order it from Amazon or from the Green Sprouts site.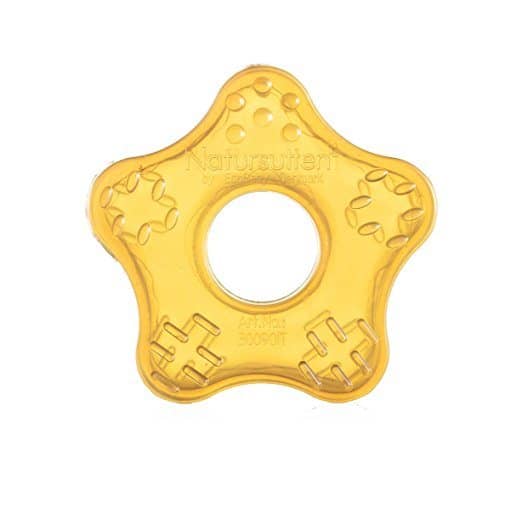 You probably recognize the Italian brand Natursutten from their utilitarian pacifier that some babies prefer over all others. This simple star-shaped teether is made from the same natural rubber and with the same high safety standards. Sometimes simple is better. Amazon.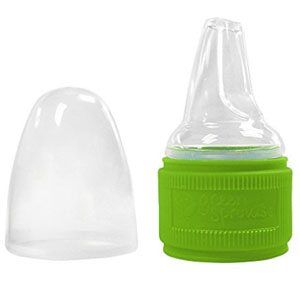 You know when you go to the children's museum with your older infant and you forget her sippy cup and the only options you have are to somehow maneuver a six-month-old over the water fountain without drowning her or buy $5 bottle of water? With the green sprouts water bottle sippy cup adapter you won't have to watch your dollars spill down the front of her shirt when the turns the whole thing upside down. Especially since you also forgot a change of clothes.  Shop them on Amazon or on the Green Sprouts site.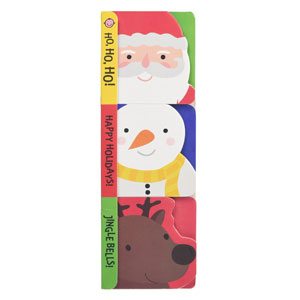 These palm-sized picture books will fill up extra space in most stockings and will help your baby recognize and learn various holiday objects. Amazon.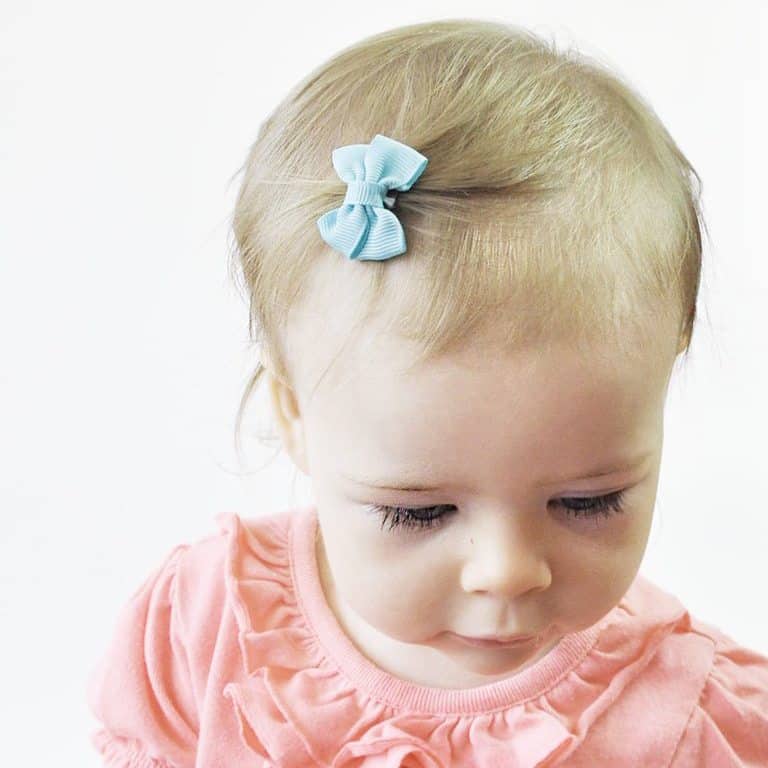 These adorable bows and headbands are built to stay put on even the baldest of baby heads. You can check our review, or buy them on Amazon.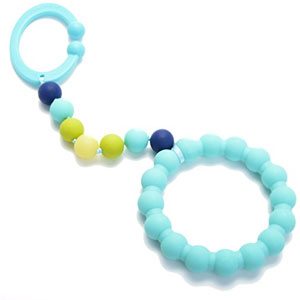 Protip: If you hang a hard rattle from the top of your son's stroller it will him in the face when you move forward. Avoid that by not hanging things where they'll swing like a pendulum at face level, but also use soft toys like these chewbeads that are fun to grasp, chew on, and move around. Get one on Amazon.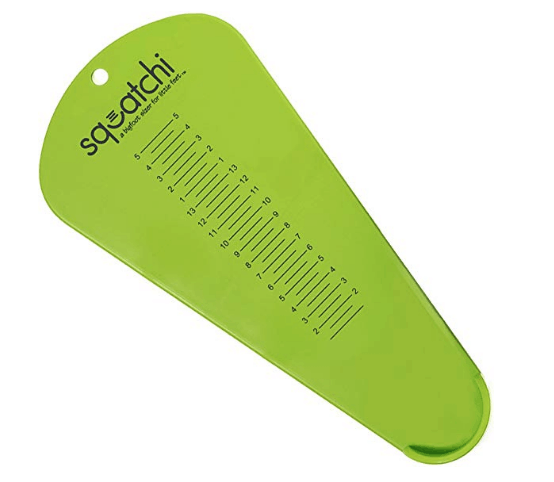 This foot measuring device helps you figure out shoe sizes for your kids up to age 12. Handy for online shopping and confirming fit before a dreaded trip to the mall. Amazon.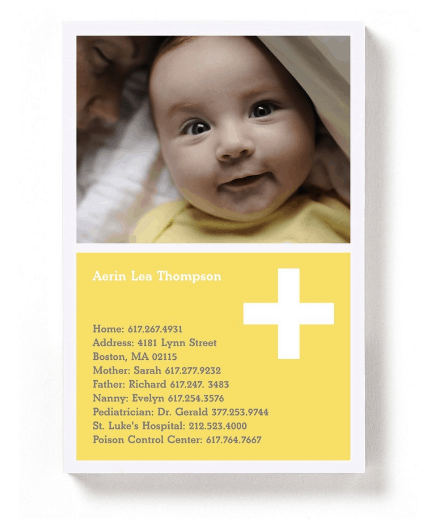 This custom magnet keeps emergency information at the ready when you need it most. Handy for grandparents or babysitters too. You can find them here.
Let me know if you have any other ideas and I'll add them to the list!
---
Get posts & giveaway updates delivered right to your inbox
---
---