Listen, I have no problem with wearing amazing heels during pregnancy. I say if you can swing it, then do it. You can even check out my post on high heels for the people that 'tut tut' you about them.

However, when I was pregnant, the swelling in my feet made them look like two loaves of baked bread that had been crammed into gravy boats Cinderella-stepsister-style, so I was always on the lookout for comfortable shoes.

Here are some of the best lightweight, supportive, and most importantly, comfortable shoes for pregnancy and beyond recommended by pregnant people.
Best shoes to wear during pregnancy: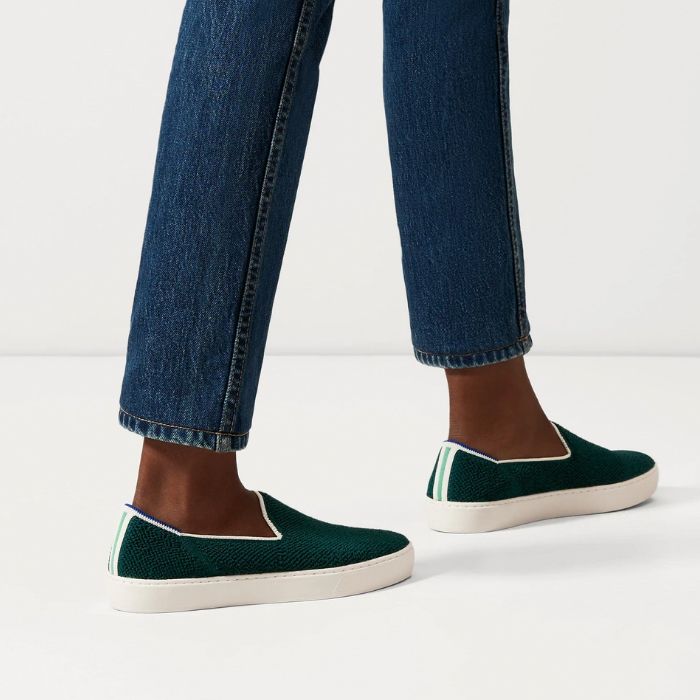 1. Rothy's
Rothy's are pretty pricey but they come up again and again as great maternity shoes because their durable, breathable footwear is also super comfortable (and washable). They are made from recycled water bottles and are committed to a pretty impressive sustainability mission. The Sneaker was the most recommended for pregnancy but they make great flats as well (probably better for a narrow foot though.) You can find them on the Rothy's website.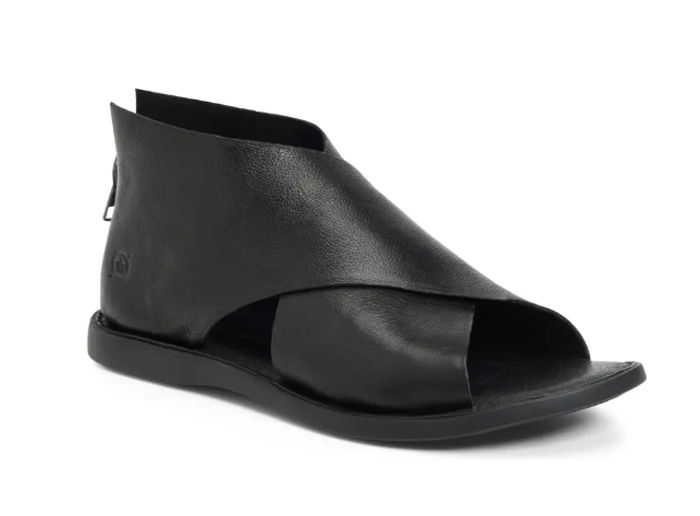 2. Børn
This company uses a hand-stitching technique to allow for extra flex in the leather and the open toe box makes the IWA sandal extra comfortable. It's not surprising that it's such a highly recommended maternity shoe. I found the best selection of colors at Nordstrom.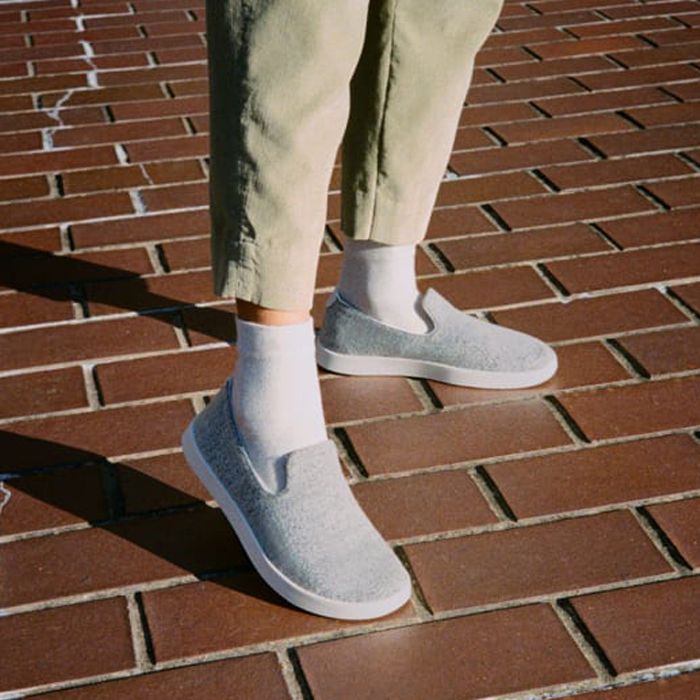 3. Allbirds Wool Loungers
These machine washable slip-ons are made from Merino wool which helps control odor (thanks, pregnancy hormones). They are super cozy and work well if your feet are swollen or on the wide side too. You can find them on the Allbirds site.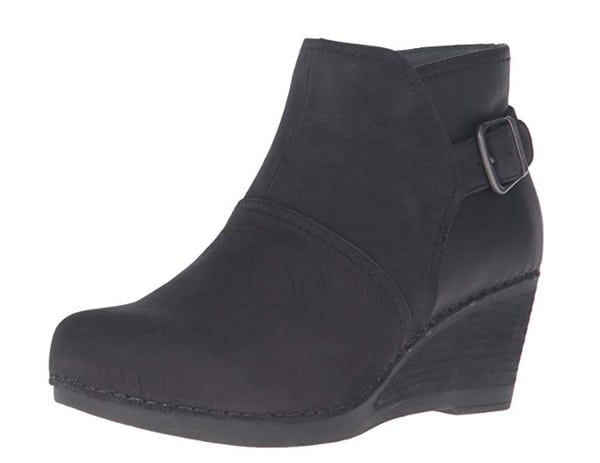 4. Dansko
These guys make wicked clogs, but if clogs are a little too "dutch girl gathering tulips" then they make some nice looking wedge boots too.

I kinda liked the ankle boots because they look versatile and easy to get on and off, and they come in a variety of widths. You can find them on Amazon.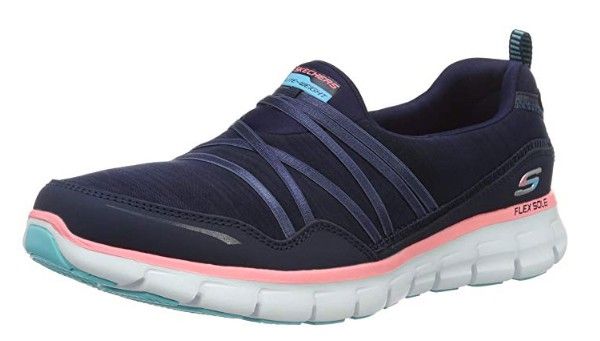 5. Skechers
The great thing about Skechers is that many of their shoes have stretchy, no-tie laces, which are easier to get off and on, and they're not so squeezy on swollen feet. Many of them have memory foam with a breathable mesh upper. Pair that with comfort, support, and a pretty wallet friendly price tag, and it's easy to see why these are a favorite choice for walking shoes when you're pregnant. You can find a variety of styles on Amazon.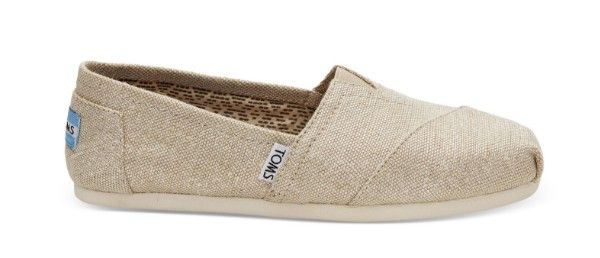 6. TOMS
I never thought these shoes looked particularly comfortable until I tried them and, man, are they ever sweet on the feet. This is one situation where I'd try not to buy knockoffs because, for every pair of shoes they sell, they donate a pair to a child in need. These lightweight slip-ons give you comfy feet and good karma to counterbalance the tank of gas you used to get chili fries at midnight – hey, gotta be done. You can find a nice selection on the TOMS website.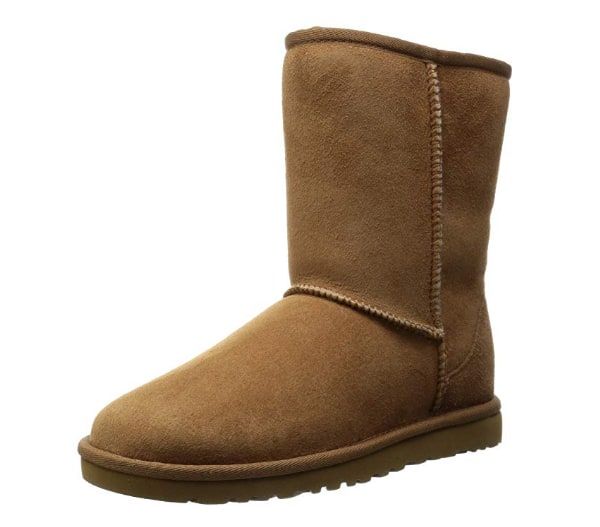 7. Ugg
Everyone loves to hate Uggs but don't be turned off by the young California girls pairing them with a skirt in summer weather because these boots are warm, comfortable and made with cushy goodness. They also have decent traction, which is important when your center of gravity is totally out of whack. They aren't cheap but there are plenty of decent knockoffs if you don't want to spring for the real deal. You can find a nice selection of boots and slippers on Amazon.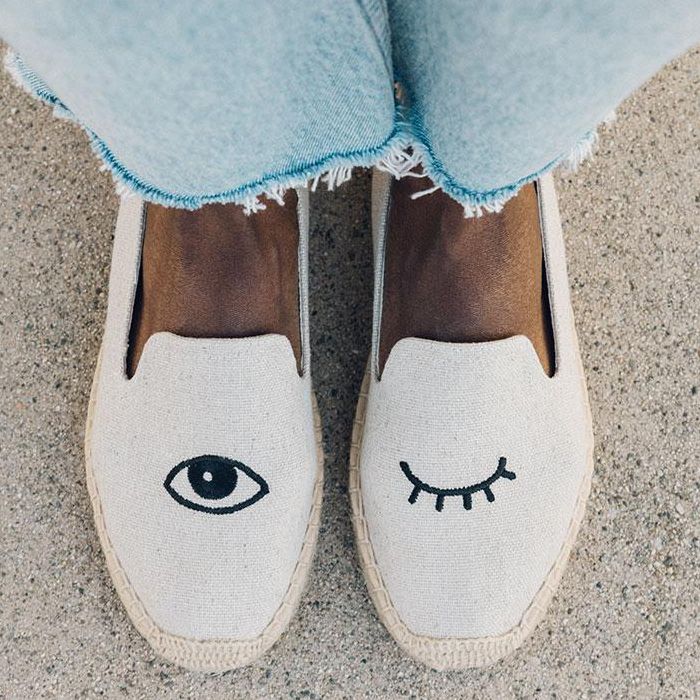 8. Soludos Smoking Slipper
The upper of these shoes are made from organic woven cotton and the bottoms are made from braided jute and rubber giving them nice give and breathability. I'm not quite sure why they are called a smoking slipper but it made me feel like they are some cool 1920s Havana thing so I'm sold. You can find them on the Soludos site.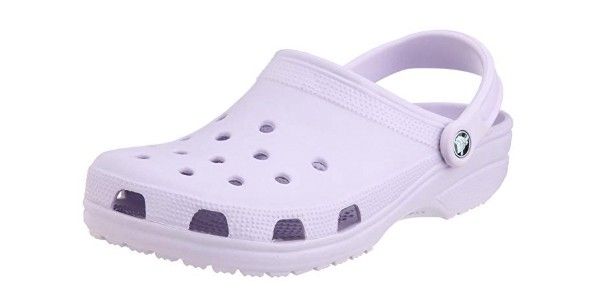 9. Crocs
Crocs are like chips in church – everyone looks at them in disgust, but down deep they want some too. Listen, these are really comfortable, easy to get on and fit even the most Fred Flintstone of swollen hooves. Don't believe me? Find a nurse coming off a 12-hour shift and look at what's on his or her feet. It ain't stripper heels. You can find them in a million styles and colors on Amazon.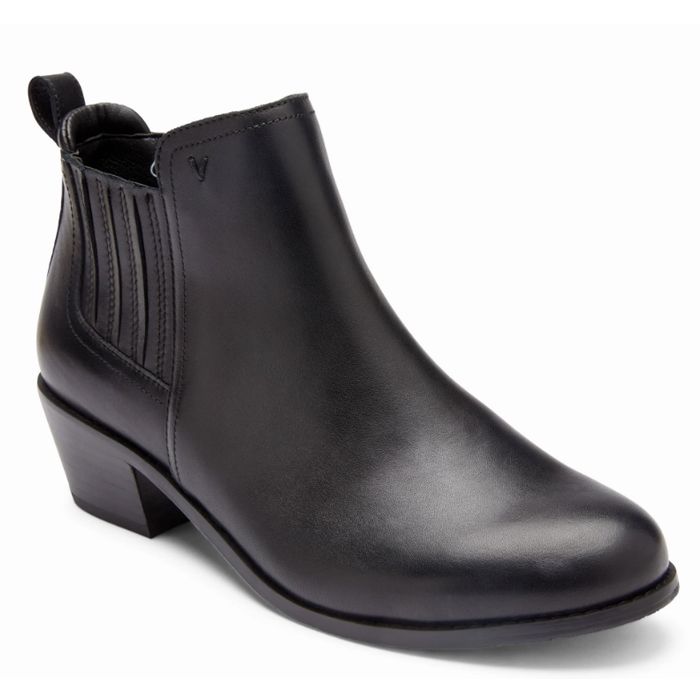 10. Vionic
Vionic shoes are really well made - we're talking real leather, contoured footbed and rubber soles, and because of this they are pretty darn comfortable. They're timeless, on-trend, and durable, so if you get a good pair you'll also get to wear them long after you give birth. You can find a nice selection on Amazon.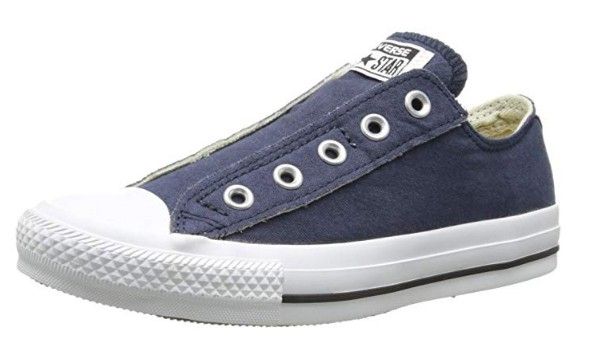 11. Chuck Taylor
C'mon, these sneakers are the epitome of cool, fun and lightweight footwear. They may not be the best for the office, but they sure look great with jeans. They don't have as much support as some of the other contenders here, but they make up for it in hipness. If you grab the ones with no laces you can skip the tying, too. You can find them on Amazon.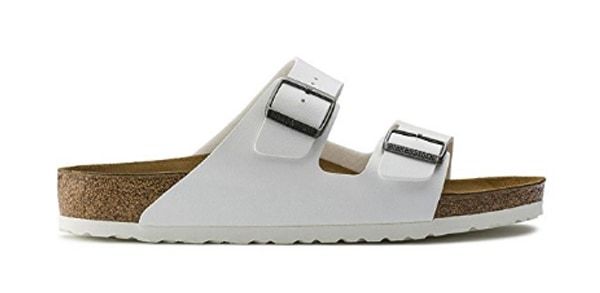 12. Birkenstock
Ah, Germany. Known for its soothing language, carefree spirit and delicate footwear. Okay, so Birkenstock's aren't exactly sexy, but they have been known for their comfort since 1774 so you know they aren't screwing around. The blended cork footbeds mold to your feet, giving you the arch support and shock absorption your tired tootsies want. And they are so iconic that they almost defy ugly – like pugs. You can find a good selection on Amazon.
13. Adidas Comfort Slides
I have these slides / sandals and they are incredibly comfortable. They have a bit of arch support and they are good for wide widths. For the record, I have very wide, flat feet – one of my more attractive features no doubt. You can find these on Amazon.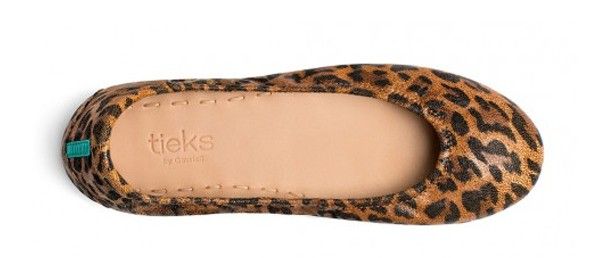 14. Tieks
For those times that you need comfortable shoes but still want a bit of delicate and pretty, these luxury ballet flats by Tieks are a great bet. I wouldn't run a marathon in 'em, but they are soft and flexible so your feet can expand. Tieks are extremely well made in a timeless style so you can justify the price tag a bit since you'll be able to wear them long after you give birth. You can find them on Tieks.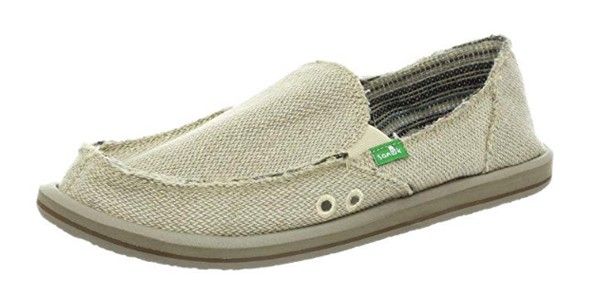 15. Sanuk Sidewalk Surfers
My son actually had a pair of these Sanuk shoes and he adored them. They are incredibly light canvas and pretty easy to slip on, so I can see why pregnant women love these. They look laid-back without looking grubby. The Yoga Sling is also a popular choice and the soft fabric is amazing. You can find both the Sidewalk Surfer and the Yoga Slings on the Sanuk site. (Amazon carries them as well.)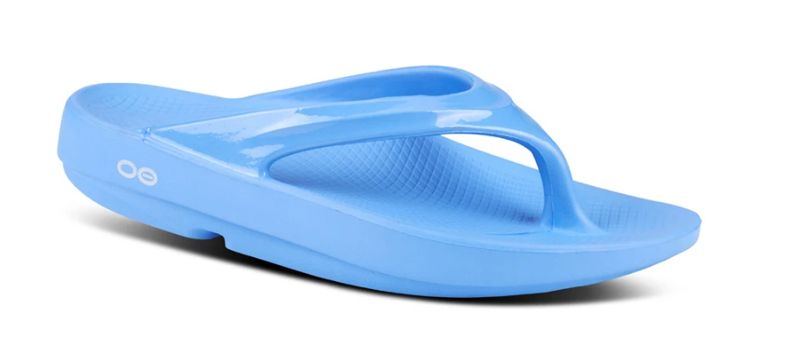 16. Oofos
These fancy shoes are made with proprietary foam and a patented footbed that reduces energy exertion in the ankles by up to 47% compared to competitors' footwear. Are they cheap? No. Are they sexy? Also no. But they certainly focus on foot comfort and stability so they are worth checking out if you hate achy, tired feet. You can find them on the Oofos site.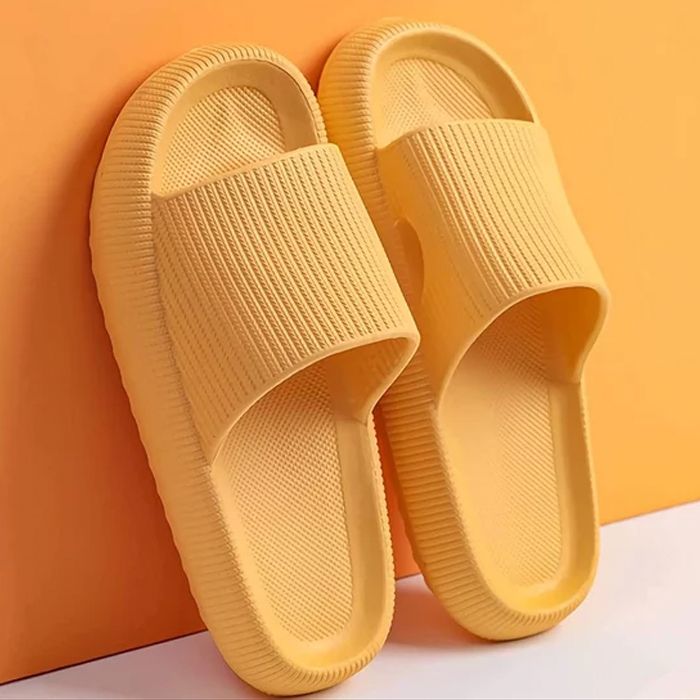 17. Pillow Slides
These squishy slides are all the rage on TikTok right now and I can totally see why. They are nice and wide to accommodate swollen, sore pregnancy feet and keep up with the latest trends. I don't think I'd run for a bus in these but they would be great to walk around the house in to keep your plantar fasciitis at bay. I found these ones on Amazon were inexpensive and had a great color selection.
Still not fancy enough?
If you can't swing Crocs in the office or you're heading out to a wedding but still need something comfortable'ish, I have a few more suggestions.
Try a wider heel with a slight wedge in the front – they give the appearance of height but they are a little more stable.
Get a lower heel with an open toe in a neutral color – the open toe gives a little more slide room, and the tone lengthens your leg so you don't notice the shorter heel as much.
Go for a wedge – they provide a little more stability while keeping the height.
Adding an insole for extra shoe comfort during pregnancy
You can also try adding insoles into your favorite shoes to see if that helps cushion the blow. I love these Massaging Gel ones from Dr. Scholls.
Tips For Buying Shoes While Pregnant
Now, as I've mentioned above, you don't have to get the originals. There are many knock-offs of these brands that are quite comfortable and less expensive, but I do find that materials and craftsmanship often add to the comfort factor, so if you're okay to splurge, I say do it.

If you have a big event coming up try to buy your shoes as close to the event as possible – those shoes you bought for your sister's wedding in 6 months are a great idea when you're barely showing but might be a nightmare when you're in your third trimester and walking around on balloon feet.

Unlike most maternity clothes, you can wear comfy shoes long after you've had a baby, plus, you never know when you'll have to go on a Lord of the Rings walking tour with a 55-year old, German lesbian – because you just know she won't tolerate any of that "my feet hurt" shit.
What footwear do you think makes the best pregnancy shoes?
Drop your favorite maternity shoes for pregnant women in the comments.

Our next reco: Compression Socks During Pregnancy: Feel The Awesome!
---
Get posts & giveaway updates delivered right to your inbox
---
---