If you're looking for some of the best Valentine's Gifts for pregnant women, you've come to the right place, my friend. I asked a bunch of pregnant ladies what they'd like on that special day of love and here's what they said.
Best Valentine's Gifts for Pregnant Women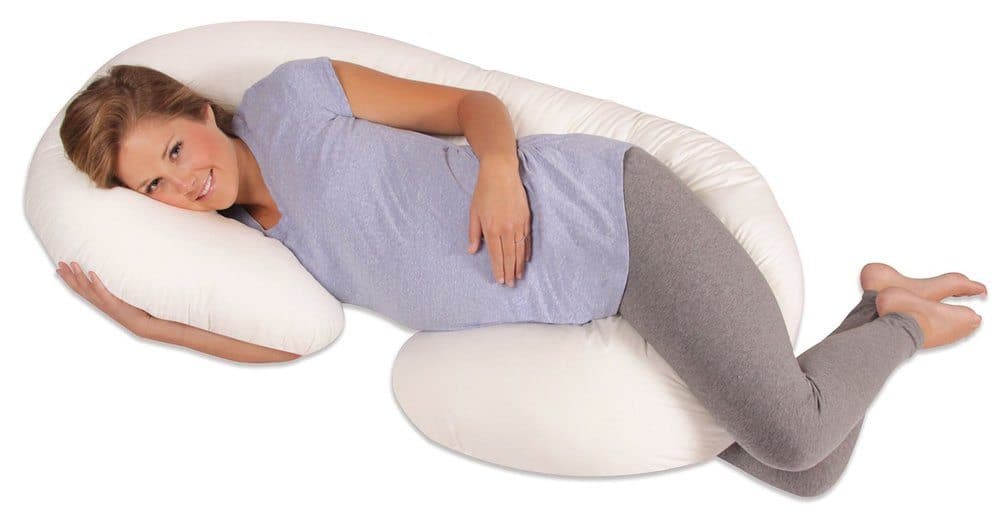 Maternity Pillow
These are just glorious and help her get comfortable in bed. This would be my first choice, but this one supports her belly AND back and this one is a little more nimble if space is an issue.

Sleepwear
I really love the sleepwear from Majamas because they are suitable for both maternity and nursing yet look pretty and feminine. (Kindred Bravely makes nice ones too.) Nothing lifts your spirits like clean, nice pajamas – I don't know, maybe that's me.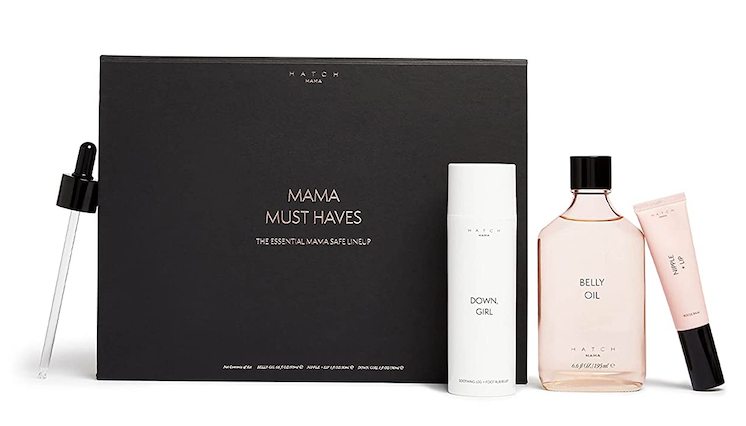 Hatch Mama Must Have Kit
HATCH Mama Beauty Products are made with all natural ingredients and this kit includes three of their bestsellers – the Belly Oil for top-to-toe nourishing hydration, Down, Girl to give those swollen legs and feet some relief, and Nipple + Lip for clean lip care now (and protection for those nursing nipps later). The whole line Hatch sells is beautiful and you can find the Mama Must Have kit here.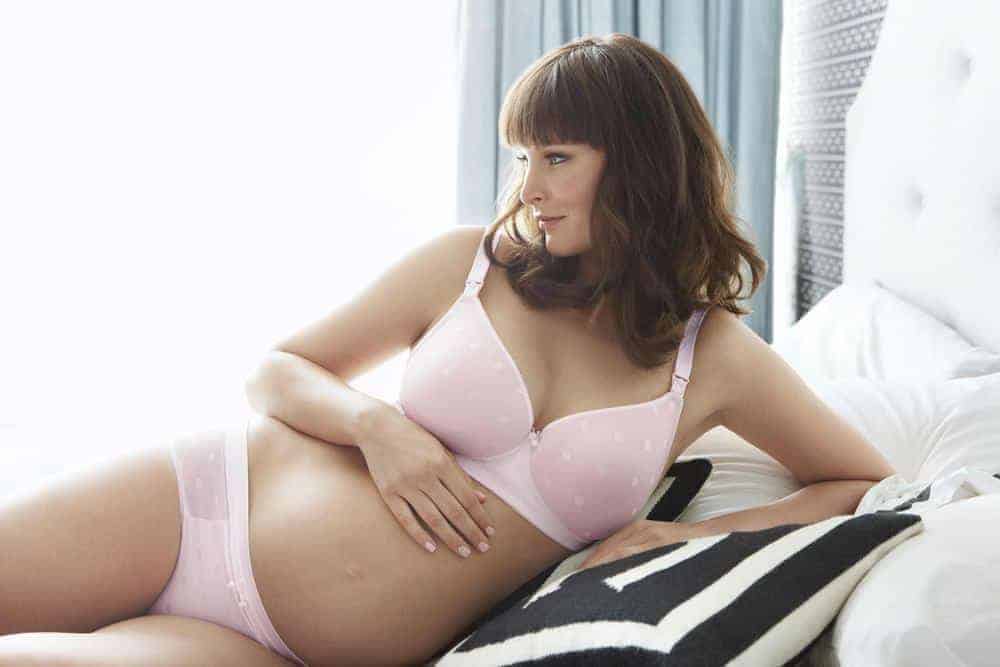 Lingerie
Just because she's pregnant doesn't mean she can't be rocking some awesome lingerie. Personally, I would go the gift card route on this one. Boobs and bodies change a lot before, during and after pregnancy (you may have noticed) so a measurement is a good idea. I would recommend Hotmilk and Cake Maternity as your two best bets to find something to suit her needs.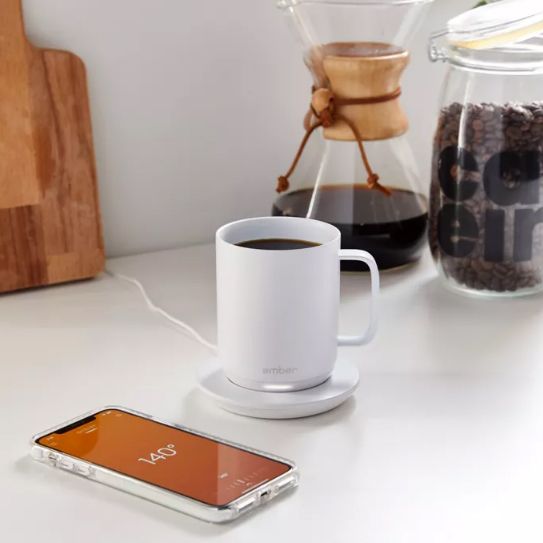 Ember Mug
Motherhood is notorious for forgotten reheated mugs of coffee in the microwave. This smart mug allows you to set an exact drinking temperature, so your coffee is never too hot or too cold. You can find them on Amazon.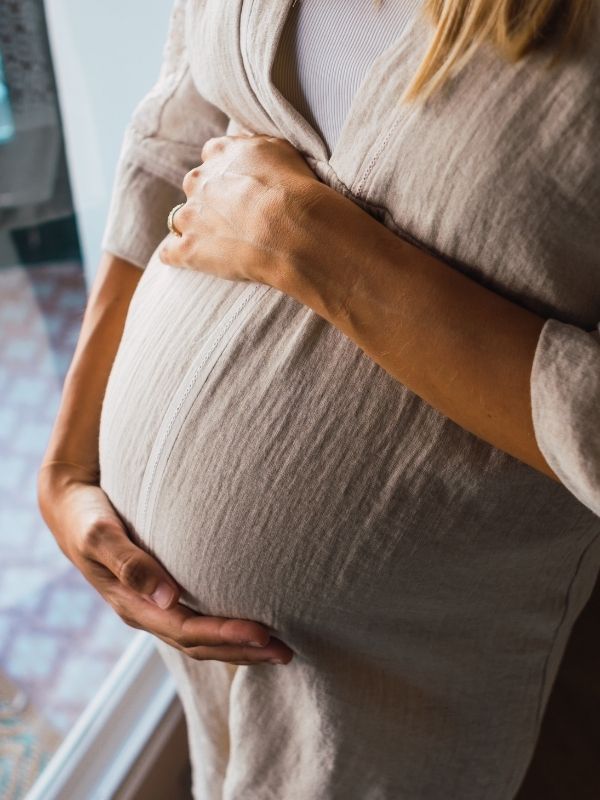 There is something special about having nice clothes that actually fit your body. This clothing rental service delivers fresh styles right to your doorstep and once you're finished with them you send them right back. You can keep swapping as many times as you like so there's always something to wear. You can see our review to find out more or buy a gift here.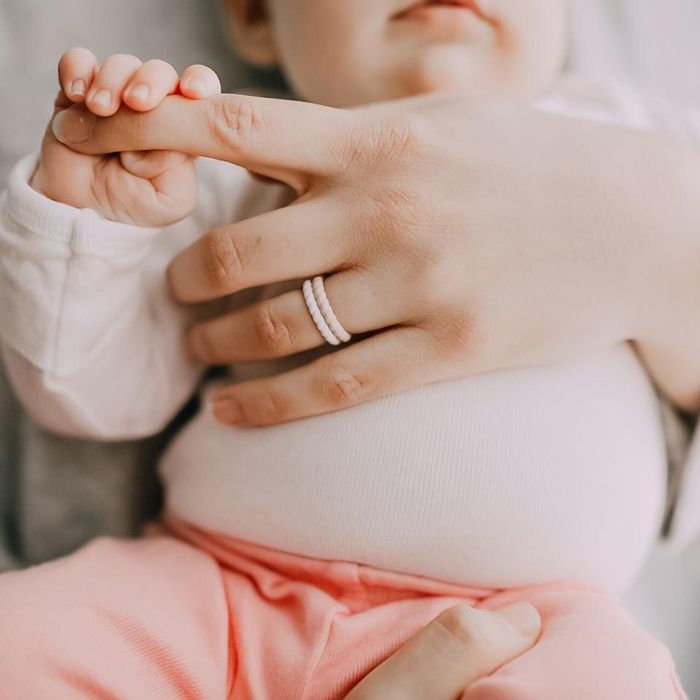 Enso Rings
These beautiful silicone rings are pregnancy-friendly so she doesn't have the fun experience of trying to remove a ring from a finger that seems to have doubled in size overnight. It's romantic AND avoids sausage fingers from a ring that isn't flexible. You can find them on the Enso site and on Amazon.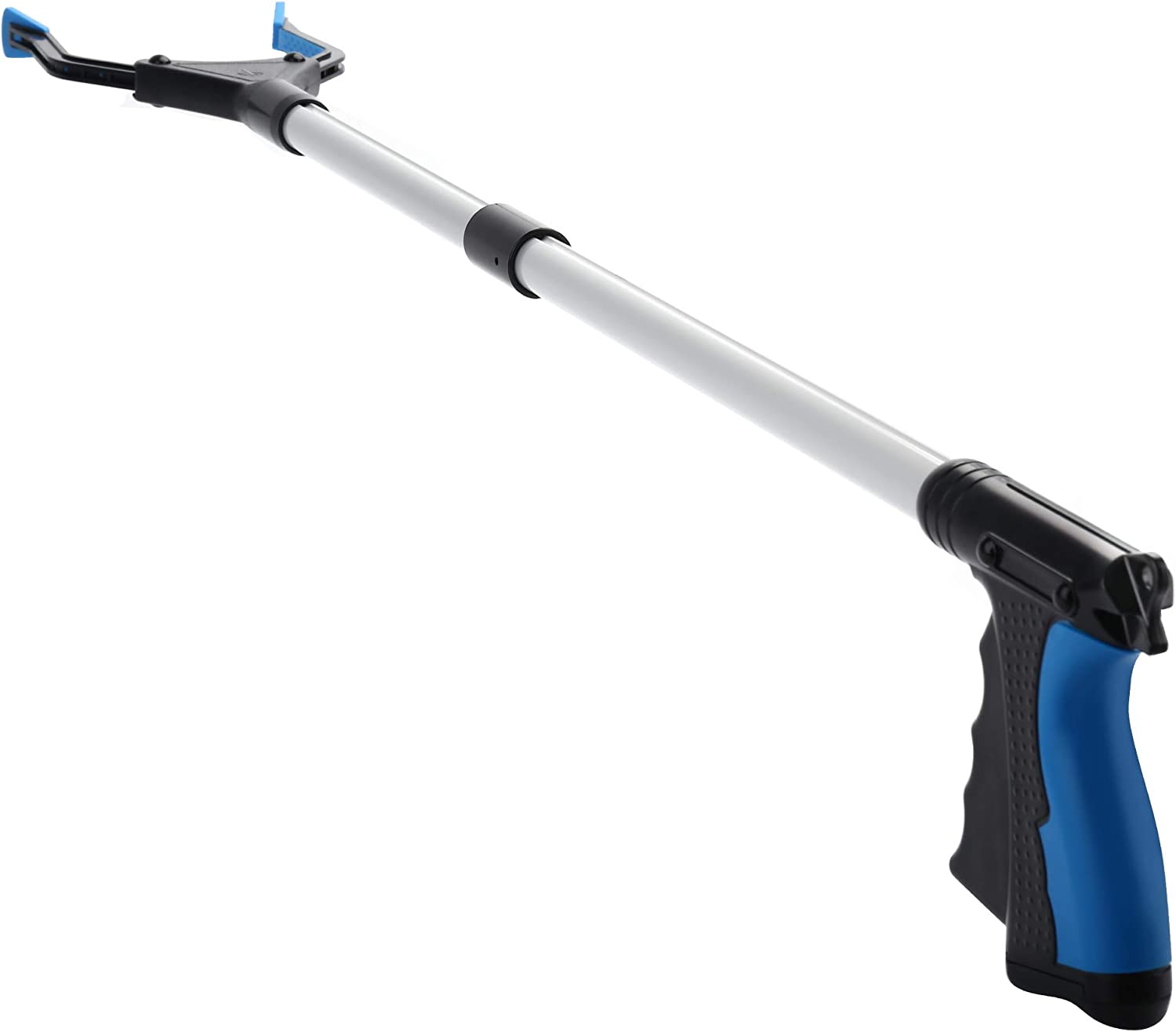 Grabber
If everyone has a sense of humor, then I love this grabber as a gift idea for a pregnant lady. Pair it with a basket full of her favorite snacks and treats.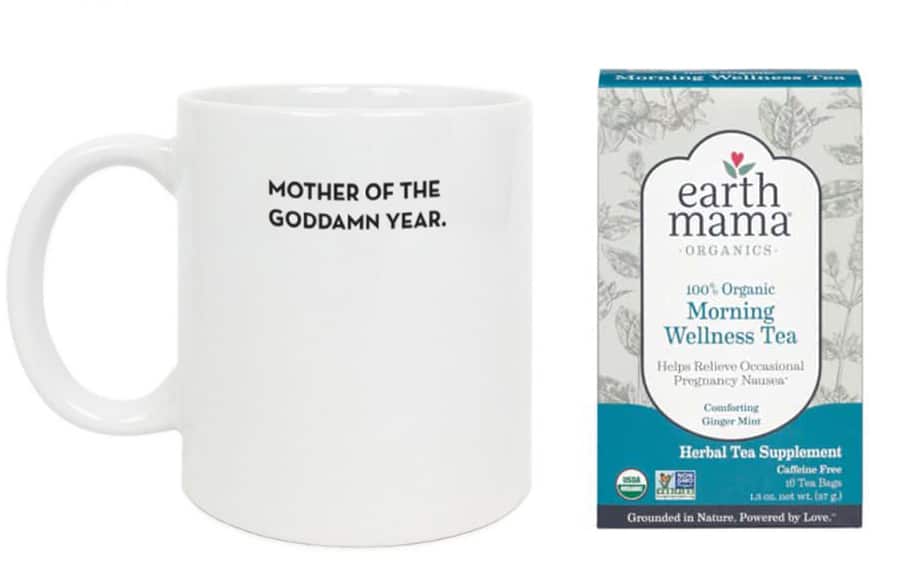 Herbal Tea
Earth Mama makes great teas that are pregnancy safe if herbal teas are her jam. There are ones for the third trimester, heartburn, stress, etc. so there's one for all that ails her. Pair it with a fun mug like this one from Sapling Press.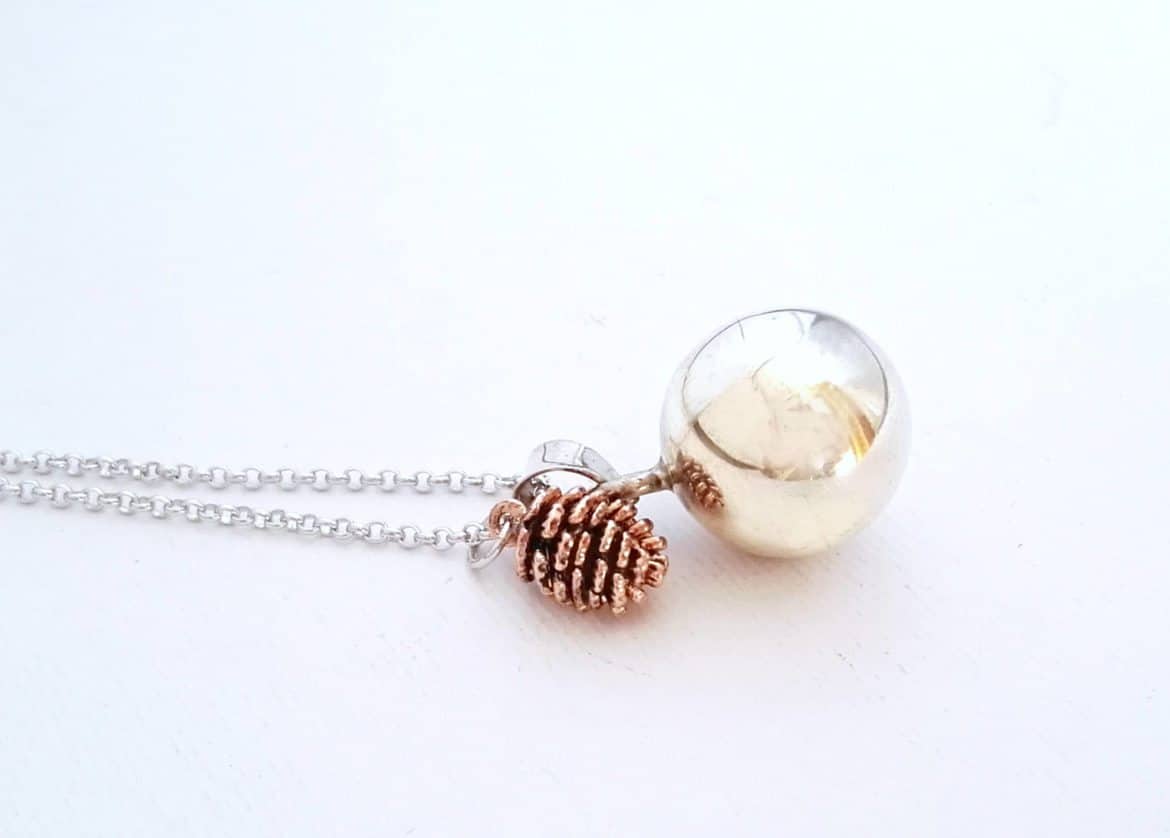 Harmony Ball Necklace
Traditionally, harmony balls have been used in Bali and Mexico. Pregnant women wear it on a long necklace during their pregnancy so the gentle chime soothes the baby in the womb as the mother moves. After the baby is born, mom wears it on a shorter necklace that it can be played with by the baby while nursing. It had believed to be extra soothed by the sound because he/she associated it during the time in the womb. You can find a selection on Etsy.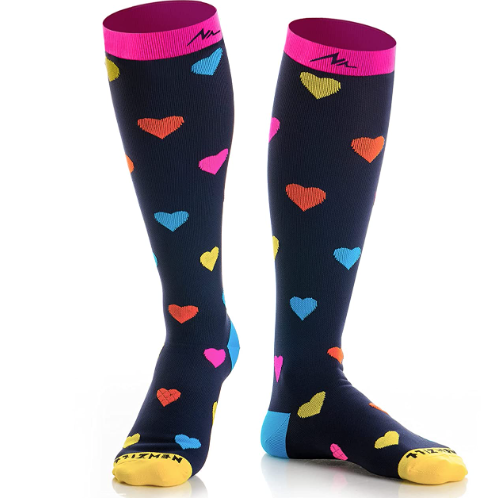 Compression Socks
"Romantic" might not be the first thing that comes to mind when you hear 'compression socks' but these things are incredible to help with tired, sore feet. (Here's a post on why compression socks are so awesome during pregnancy.) They often come in a variety of fun patterns and styles and I found these heart ones on Amazon.
Neck and Back Massager Massage Pillow
Talk about a great gift for pregnant women. A heated massager for lower back pain. Plus, it has an almost perfect review score from over 400 people – one or two of those had to be achy pregnant ladies. You can find them on Amazon.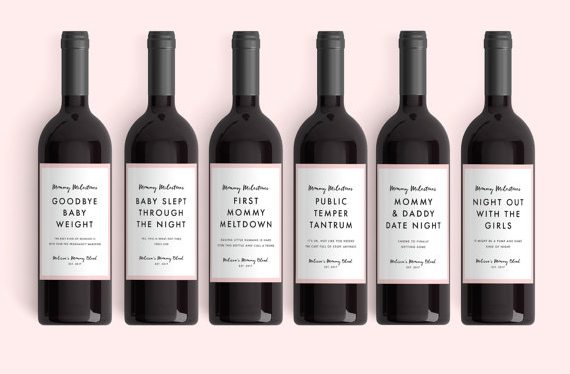 New Mom Wine Labels
If she's a wine lover, then how about these wine labels to stick on her favorite vino to have at the ready once the baby arrives? Find them on Etsy.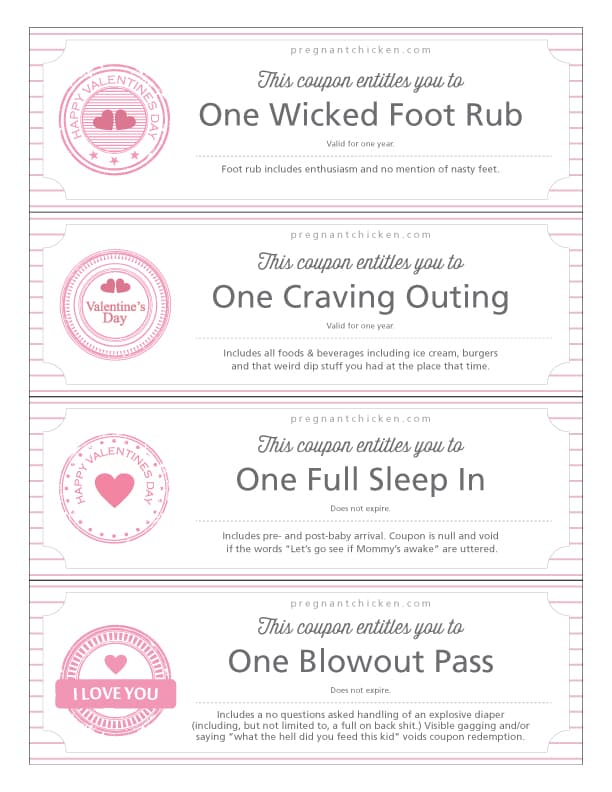 The Gift of Time and Trouble
You don't need to spend a fortune on Valentine's Day when you can offer your time and love. Here are some handy coupons you can download to give to your special lady. Even better, tape them to a giant box of chocolates.

Happy Valentine's Day!

Related: Valentine Notes for Pregnant Ladies
---
Get posts & giveaway updates delivered right to your inbox
---
---