Nuuly is a monthly subscription service where you can pick any 6 items and rent maternity clothes for $88.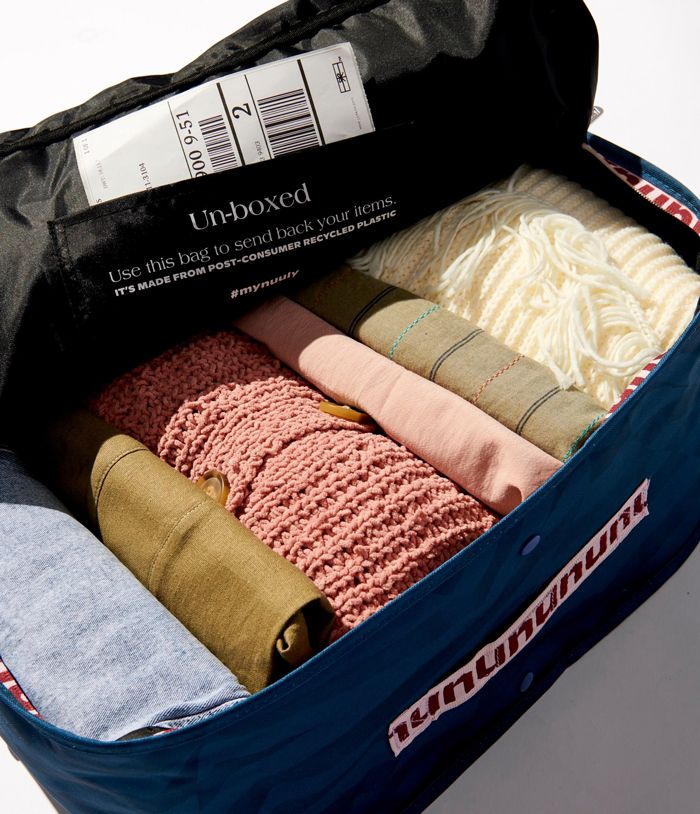 When I was pregnant one of the things I hated (along with my battery acid heartburn) was how tired all my maternity clothes got. I kind of had two types of maternity clothes – investment pieces that I had to wear over and over again so I'd get my money's worth out of them, and cheap basics that got ratty because I didn't want to spend a fortune on clothing that I would only be wearing for a short period of time.
This lovely combo made for a small wardrobe that I wore over and over (and over) again and looked like a sad waddling Groundhog Day. It didn't help that my body kept changing so I didn't know how to dress it – the cute top I bought in my early second trimester was barely containing my giant globe of a belly by my third.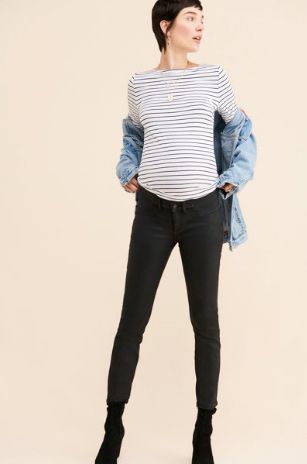 If only there was some kind of service where I could just "rent" my maternity wardrobe. You know, like those sites where you rent a fancy cocktail dress then you just send it back when the party is over except, in this case, birth would be the party.
So I was pretty jazzed when I came across Nuuly because that's exactly what they do.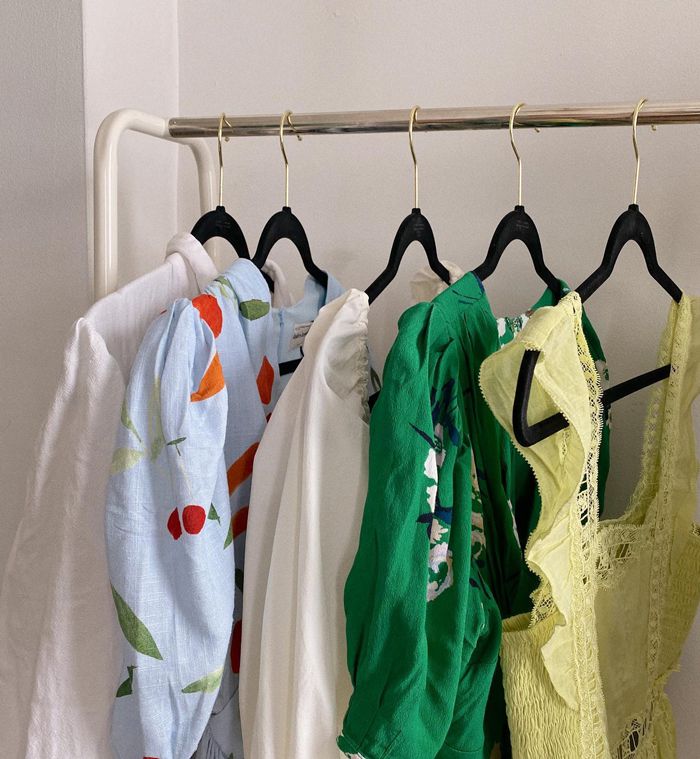 Here's How to Rent Maternity Clothes:

Sign Up
It's a monthly subscription of $88 where you can rent 6 styles per month. There are no hidden fees, shipping is fast and free, and you can pause or cancel any time without any hassle (seriously – you just click a button on your account, and that's it! Pause/cancel complete.)
Shop
Once you've signed up, you can choose any 6 items you like to have shipped that month. Whether you're looking for 6 tops, 2 pairs of jeans and 4 dresses, or a little bit of everything, what you pick is totally up to you. There are over 150 brands to choose from, including styles from retailers such as Anthopologie, Free People and Urban Outfitters. There are even one-of-a-kind vintage pieces and they carry plus sizes! If you've chosen your 6 items and you want to keep peeking around, you can add some of your favorite finds to your closet so you can check their availability and order them another month.

Look Amazing
Strut around looking like damn rock star in your duds for as long as you want. You pay $88 dollars each month for your subscription, so if you wanna get the best bang for your buck, you'll want to have your items on their way back to Nuuly before your next billing cycle. That being said, if you're loving your pieces, or if pregnancy brain strikes and you forget to send them back, don't fret. There are no late fees; you'll just have a shorter time to spend in your next set of clothes. You can also send your items back early and bump up your billing cycle to have your next month "unlocked", or just wait until your regular billing cycle for your next shipment. Oh, and if you find a piece you can't bear to part with, you can also choose to purchase it. Shipping and dry cleaning are all taken care of by Nuuly – if only all laundry was this easy.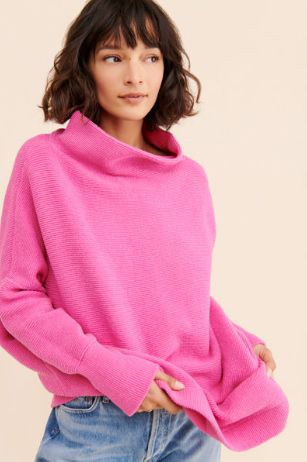 The other cool thing about Nuuly is it's not just a maternity wardrobe subscription service – once your days of wearing maternity clothes are up, there are tons of cute outfits ready to rent for your postpartum bod.
Brilliant, eh?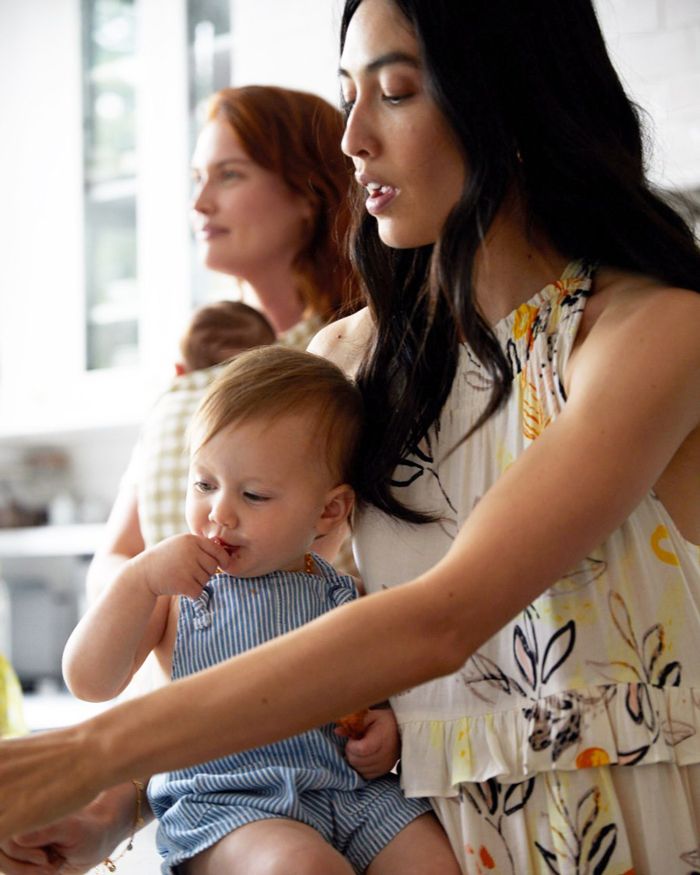 Personally, I would stock up on a bunch of basics like leggings and t-shirts then rent the shit out of statement pieces and jeans (like the $230 Paige jeans).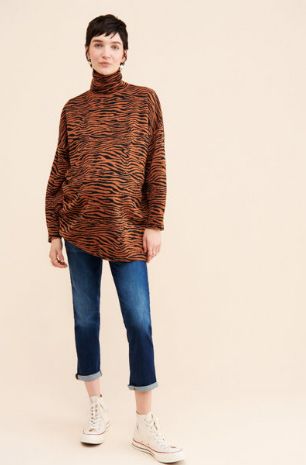 This would have been such a game changer for me because I was working in an office environment when I was pregnant. I felt silly wearing the same outfits day after day but I just didn't want to invest in clothing that I wasn't going to wear very long. It would have been so nice just to have a few new pieces that I could swap in and out to keep things a little more interesting. It also just dawned on me that this would be a good idea after you had a baby too. "Why yes, I would like to look nice while I'm carrying around post-baby weight, thank you."
The only drawback I can see is that it's only available in the U.S. Yes, America, once again you can get stuff delivered to your door in record speed without custom charges – all the Canadians are nodding as they read this (possibly eating a Coffee Crisp while basking in a year-long maternity leave but whatev – you still have it good.)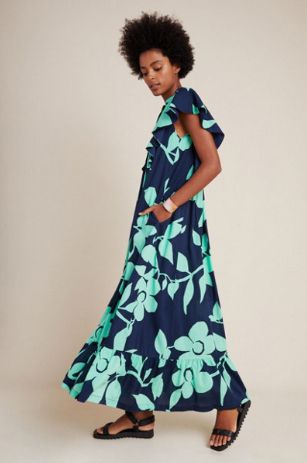 Overall, I think it's a brilliant idea for those of us that want to have some variety in our maternity clothes without dropping a ton of cash on a new wardrobe. Heck, you could even add this to your registry as a gift (hint, hint)
You can check Nuuly's maternity selection out here.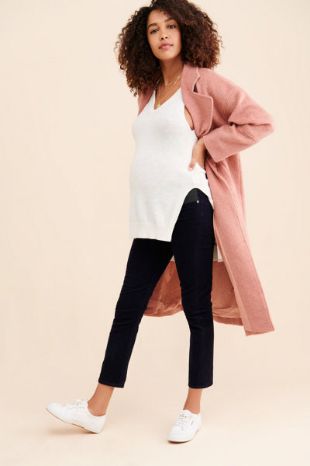 Would you rent maternity clothes?
What do you think? Let me know in the comments below!
---
Get posts & giveaway updates delivered right to your inbox
---
---