If you're someone who works in the healthcare profession, there's a good chance that scrubs make up the majority of your workwear wardrobe. Whether you're in your first or third trimester, comfort's the name of the game when you're on your feet all day, so we've rounded up our favorite scrub brands to get you through every stage of your pregnancy.
What are the best scrubs to wear while pregnant?
Thankfully, there are quite a few companies out there that have figured out the key to crafting the perfect scrubs to give you plenty of room for baby growin'. Here are a few that are recommended by folks in the biz.
Do I need to buy maternity scrubs?
You may be wondering if you need to swap out your regular scrubs for designated pregnancy garb at all. The short answer is, it really depends on how big your baby bump gets, how far into your pregnancy you plan to work, and how much your current scrubs can stretch. Some brands, like Wonderwink and FIGS, carry yoga scrub pants that are a bit more forgiving and might get you right through to baby time. Many people in the profession said they preferred the elastic panel of maternity scrubs over the typical drawstring or elastic band so much that they kept them even after their pregnancy was over.
When should I switch to maternity scrubs?
Some expecting medical professionals have recommended sizing up in their regular scrub pants but bought maternity scrub tops once they started feeling like a sausage ready to burst out of its casing. Depending on your tolerance for feeling like a packaged deli meat, this tends to be around 5-6 months for most people.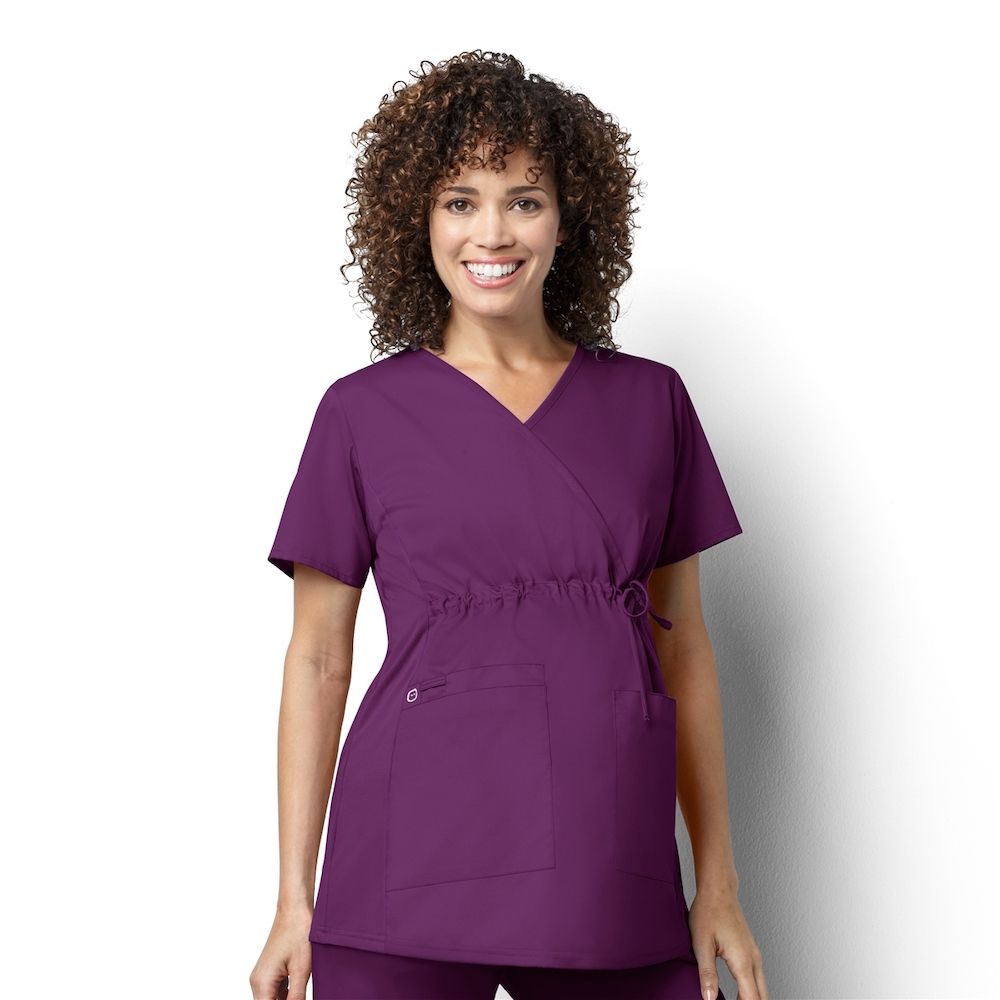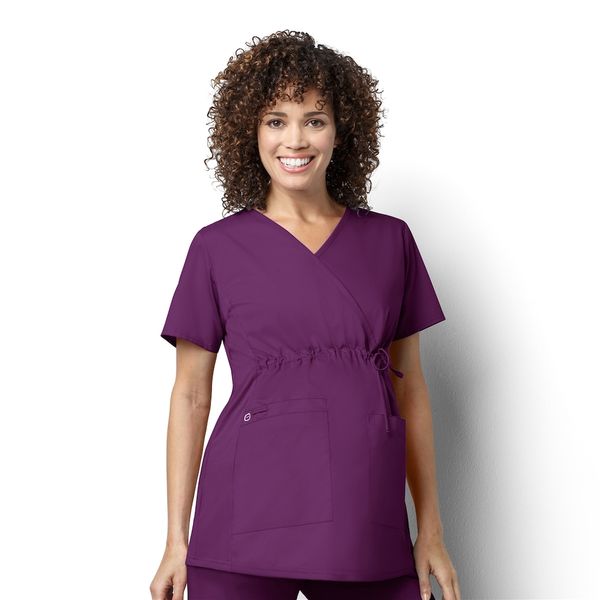 Scrubs With The Most Color Variety: WonderWink
WonderWink scrubs come in a variety of colors to keep your look fresh through pregnancy and beyond. Their mock wrap maternity top and maternity cargo pants are available in 17 different shades from neutral to brighter hues in sizes from XS to 3XL. Check them out here. You can also find WonderWink at Walmart, Scrubs and Beyond and Amazon.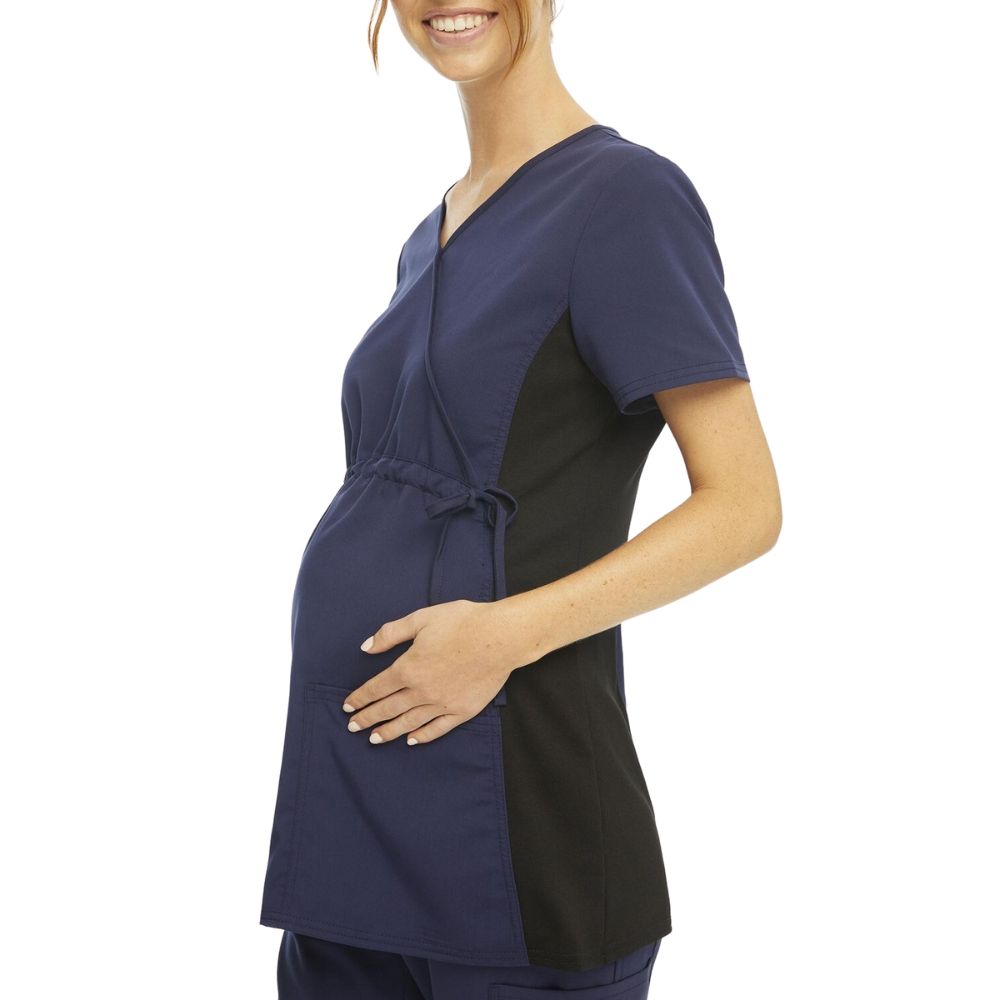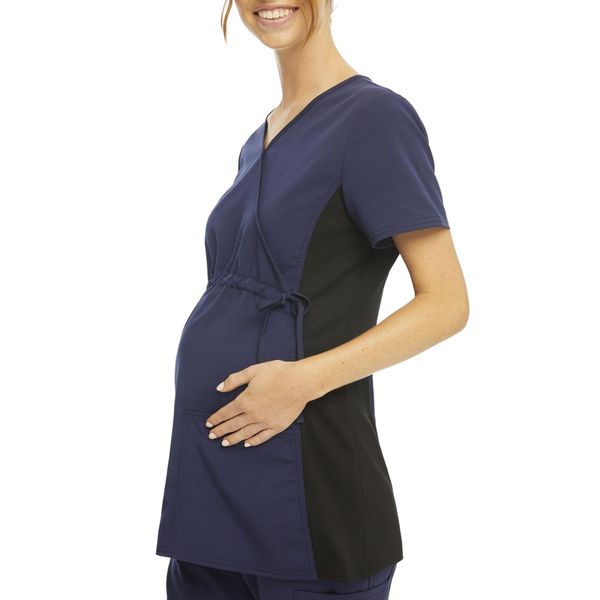 Best If You're On A Budget: Walmart or Amazon
Walmart really can't be beat when it comes to keeping the cost of your maternity work wardrobe down. Top brands like Scrubstar, Med Couture, WonderWORK, Jockey and Hvyesh are available online. Tons of maternity scrub pants, tops, nursing tops and more come in a variety of fabrics, patterns, styles and colors. Take a peek here.

Amazon is a great one stop shop option for hunting down maternity scrubs from popular brands like FIGS, Cherokee, Med Couture, WonderWink, Barco and more. Use the price filter to make searching within your budget a breeze. See their selection here.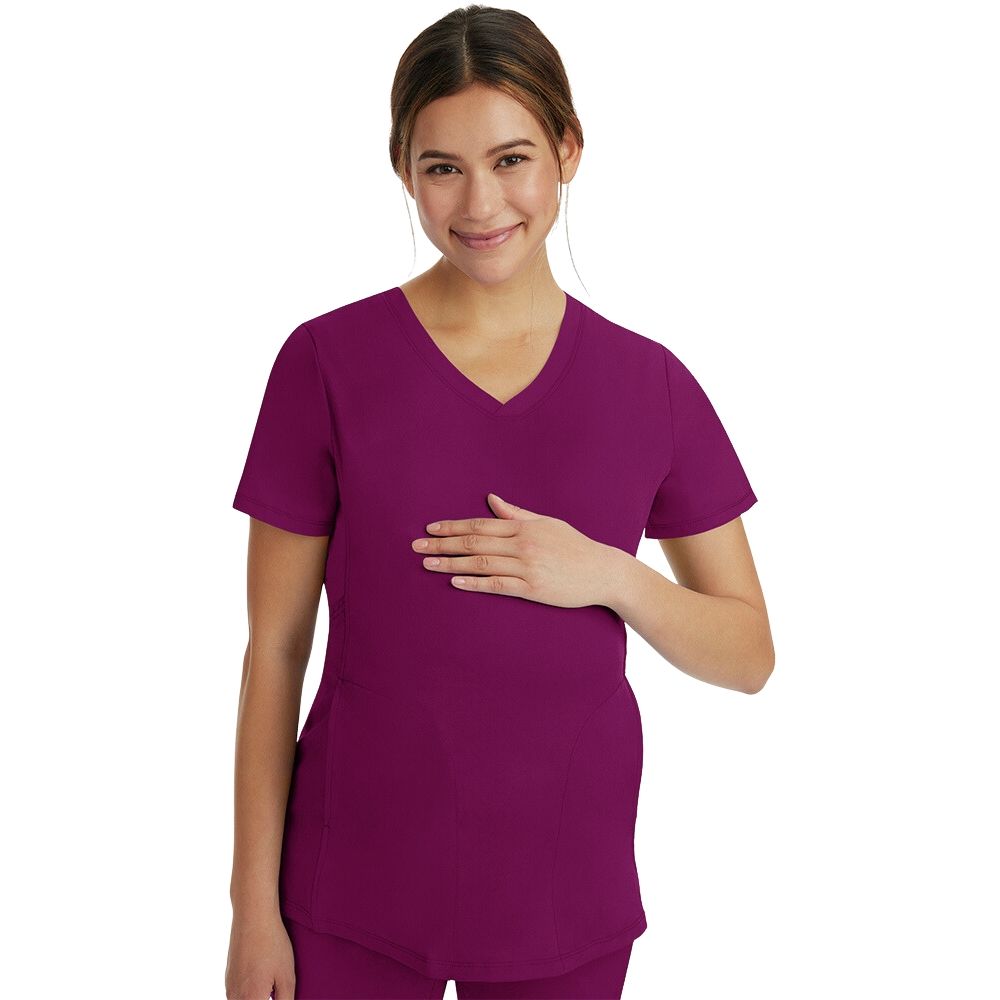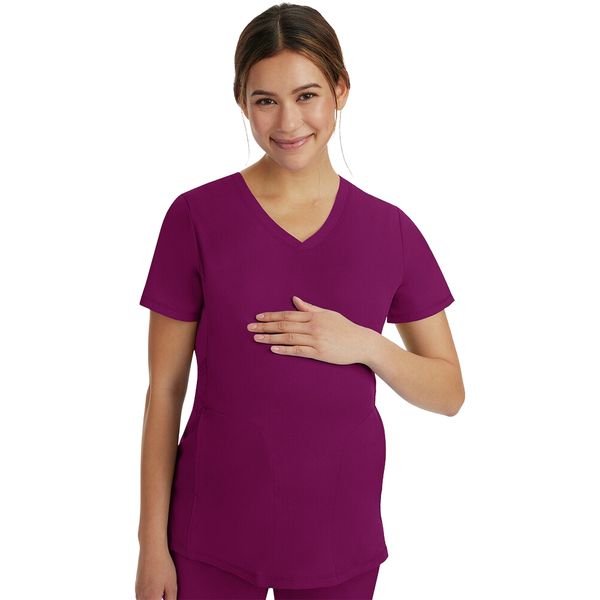 Best Size Range Selection: AllHeart
AllHeart has a huge selection of maternity scrub styles in tons of colors and sizes ranging from XXS to 3XL. Joggers, yoga scrubs, cargo pocket and extended stretch waistband styles mean you'll have no trouble finding the best maternity scrub pants around. Tops come in side-zip, 4-way stretch, empire waste and mock wrap styles. Check out all of the options here.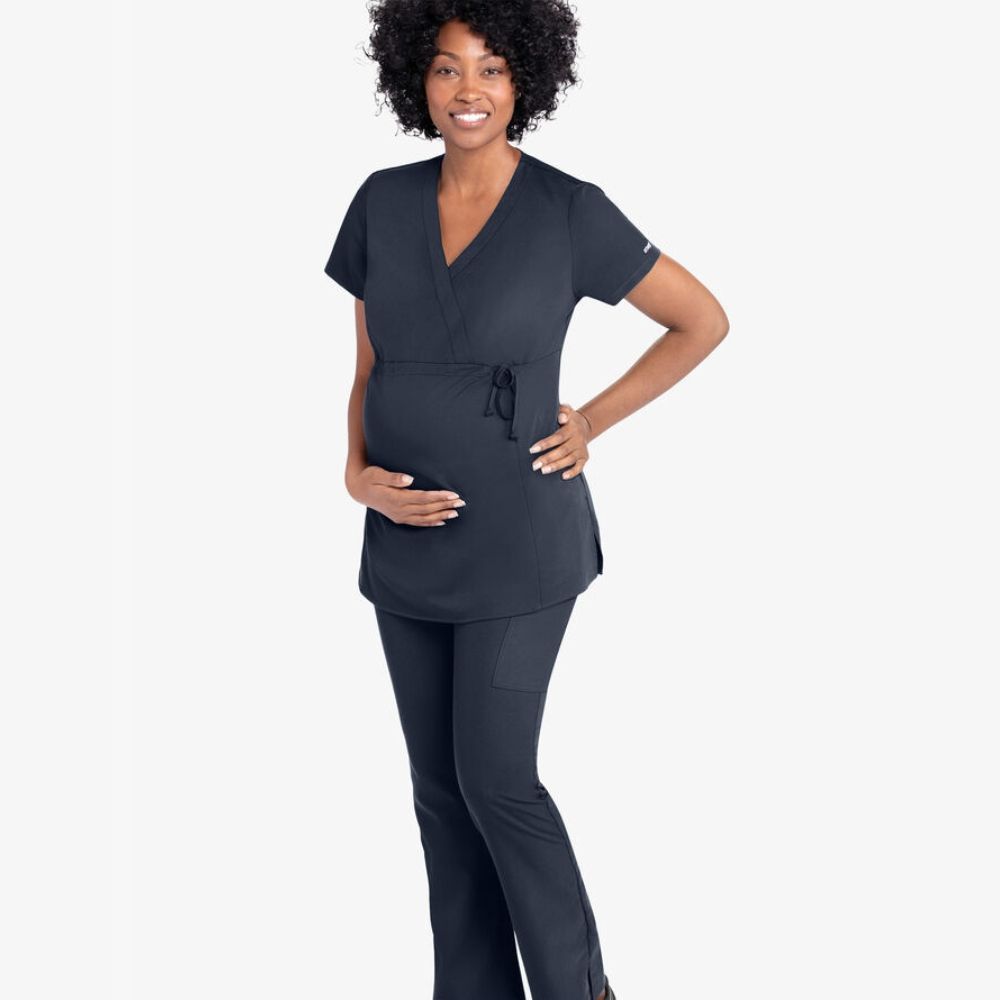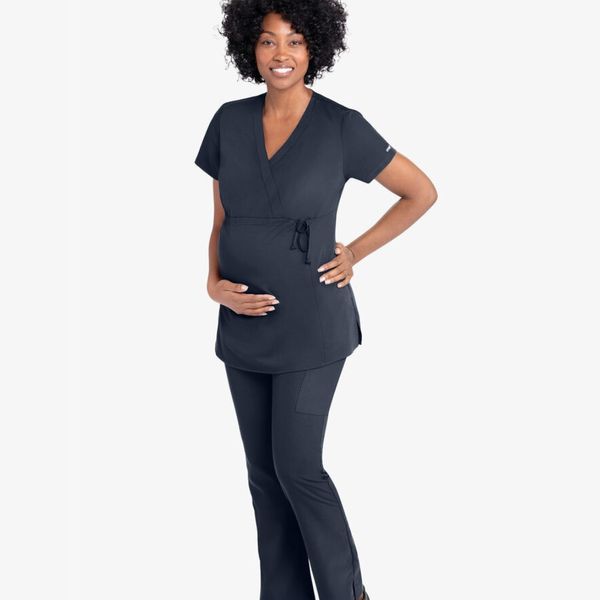 Yep, that's right - you can get your own scrubs to fit right in with the crew over at Seattle Grace. After a little digging I realized that these scrubs aren't just popular with fans of the show, though. They're also a favorite of folks in the medical field thanks to their stretchy, soft fabric that provides optimal comfort no matter how long your shift is.The maternity line includes a mock wrap empire waist top and moisture-wicking pants with a knit maternity waistband. Have a look here. You can also find Barco at Walmart, Scrubs and Beyond, Uniform Advantage and Amazon.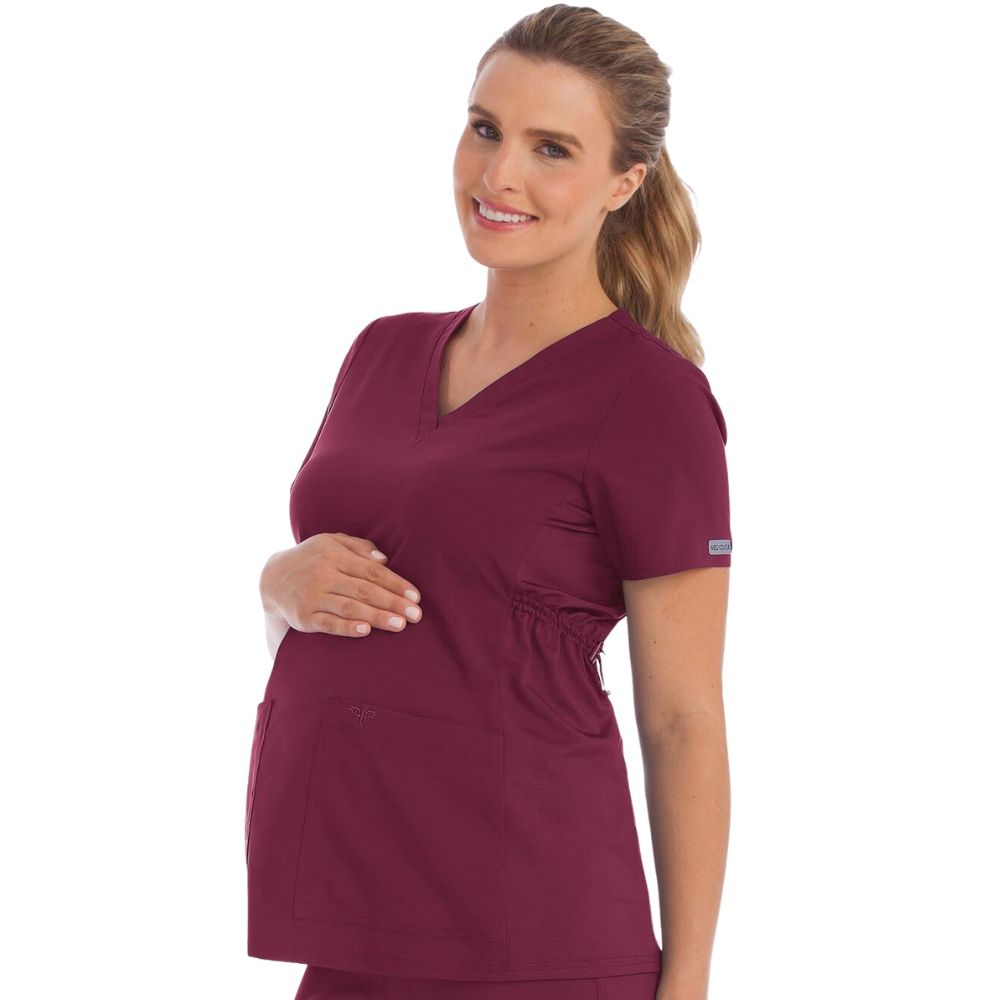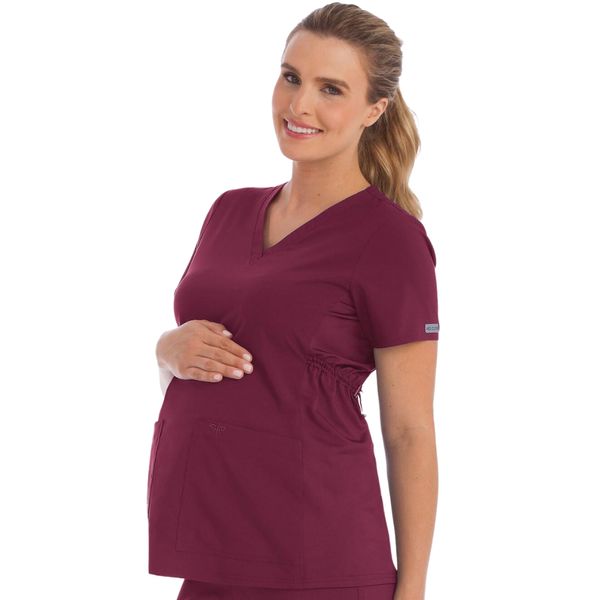 Med Couture keeps things simple with one style of maternity top and two different maternity pants. Their maternity top has two large patch pockets, one back patch pocket, stretchy side panels and an adjustable bungee tie to fit your growing belly. Their maternity pant and maternity jogger have knit waist panels and accessory pockets to keep everything you need within reach. Have a look here. You can also find Med Couture at Walmart, Scrubs and Beyond and Amazon.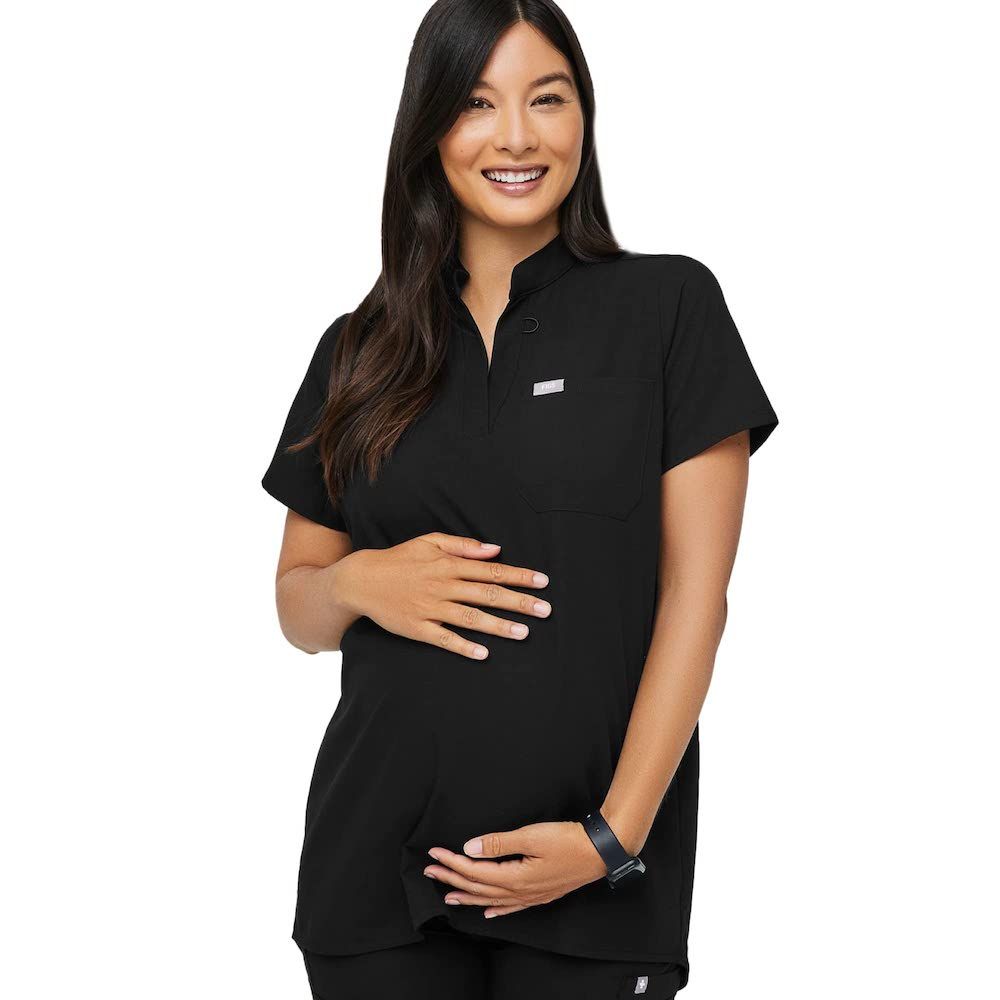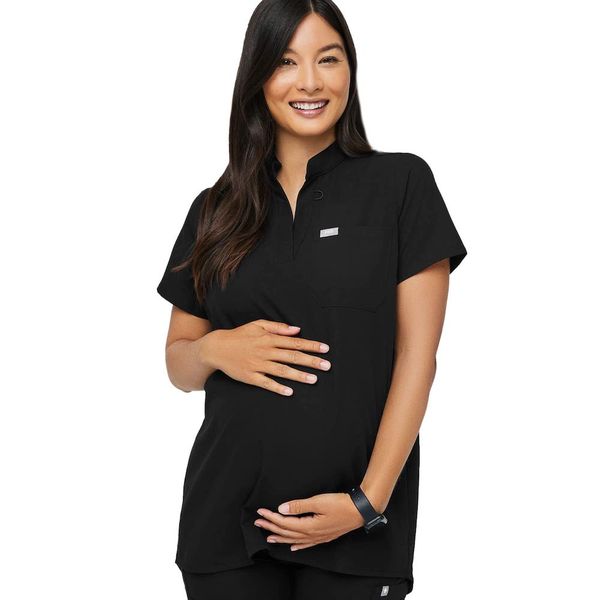 Best Stylish Scrubs: FIGS
FIGS are a fan favorite when it comes to scrubs that look as good as they feel. Their regular line carries sizes up to 6XL. They carry a line of maternity scrubs that are in high demand and are currently sold out on their website, but some styles and sizes are available on Amazon.
The Verdict On Maternity Scrubs
Whether you're looking for maternity scrubs to get you through the final stretch of the last trimester or are on the hunt for stretchy styles that you can wear long after your babe has made it to the maternity ward, there are lots of great options available for scrubs to keep you looking and feeling great throughout your pregnancy.

Related: What Kind of Shoes are Best for Pregnancy?
---
Get posts & giveaway updates delivered right to your inbox
---
---