Post contains affiliate links.
I fell in love with these Birth Announcement Holiday Cards because 'two-birds-with-one-stone' is one of my favorite idioms (along with Bob's your uncle) and you're going to knock the socks off of anybody that receives one.
I've tried to pick a variety of formats and price ranges and I've used a count of 25 to give you an idea of cost but the cost per card goes down as you order more cards. Also, keep an eye on sales (I've included some discount codes here) because some of the promos are really good for some of the higher end companies.
Here are the best birth announcement holiday card ideas: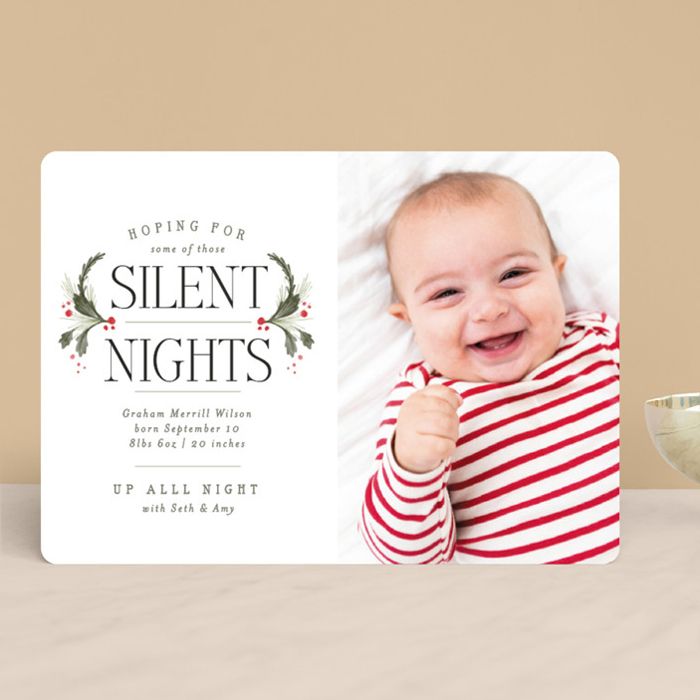 Let me start by saying, I love Minted. They have the most beautiful cards, fabric, artwork; you name it. Everything about the quality and design makes my graphic designer heart sing like Julie Andrews on the top of the Alps. Plus, you get free recipient addressing on all your envelopes. Cost: 25 for $66. (Use the code: PCHX15 for 15% off!)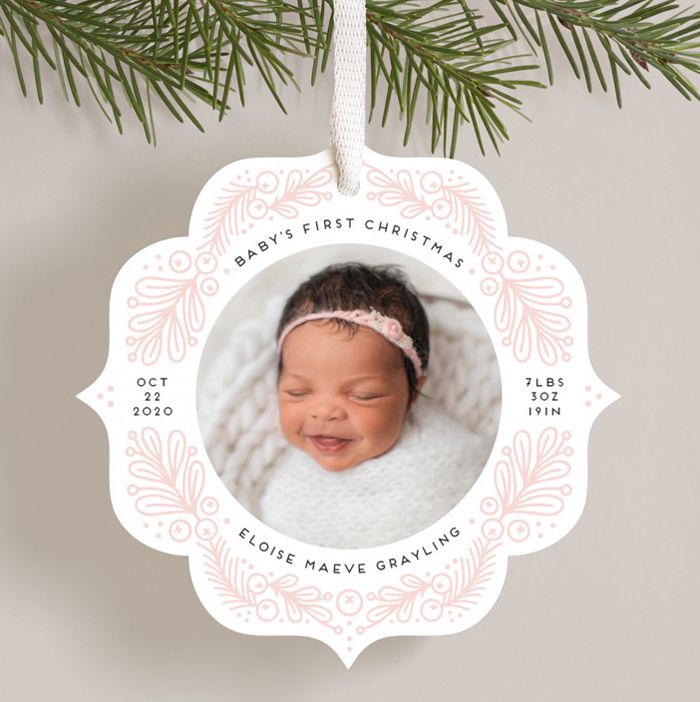 This one comes with a linen ribbon so you can hang it on the tree. You can get a range of colors including pink (shown), blue, mint, ochre and red. Cost: 25 for $75 (Use the code: PCHX15 for 15% off!)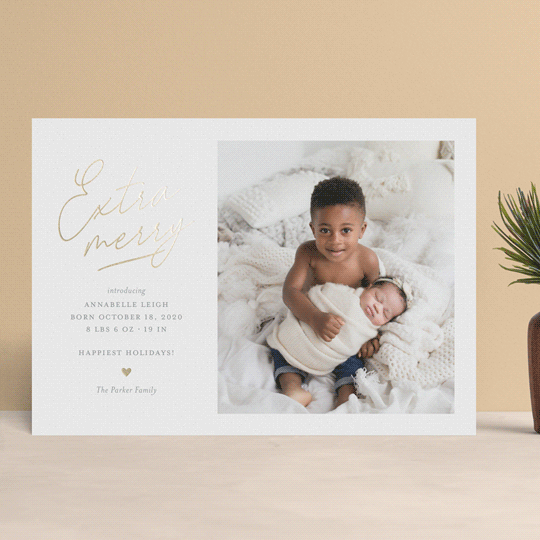 This one has gold foil stamping which makes it extra special. The clean design isn't too 'Christmasy' but still captures the holidays. Cost: 25 for $79. (Use the code: PCHX15 for 15% off!)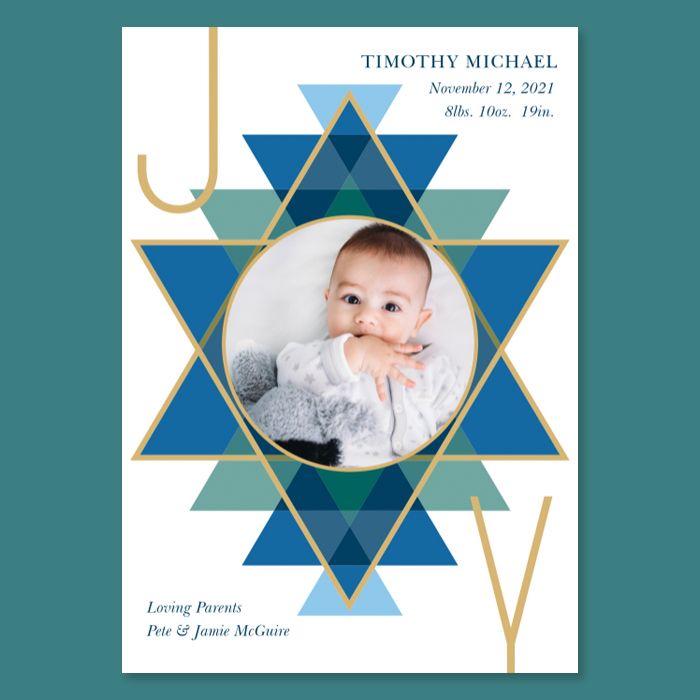 Holiday birth announcement cards aren't limited to Christmas, this card celebrates Hanukkah along with your beautiful new baby. Cost 30 for $64.20.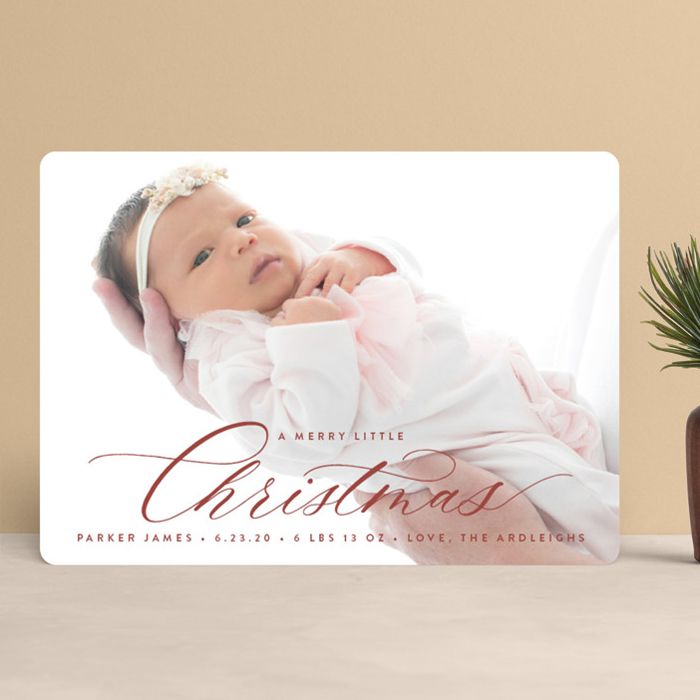 This one works well if you have that one perfect photo. You can change the color of the font depending on the look you want. Cost: 25 for $65. (Use the code: PCHX15 for 15% off!)
This birth announcement holiday card is perfect when you have so many excellent photos that it's hard to pick just one. This one is also foil stamped lettering making it extra gorgeous. Cost: 25 for $79 (Use the code: PCHX15 for 15% off!)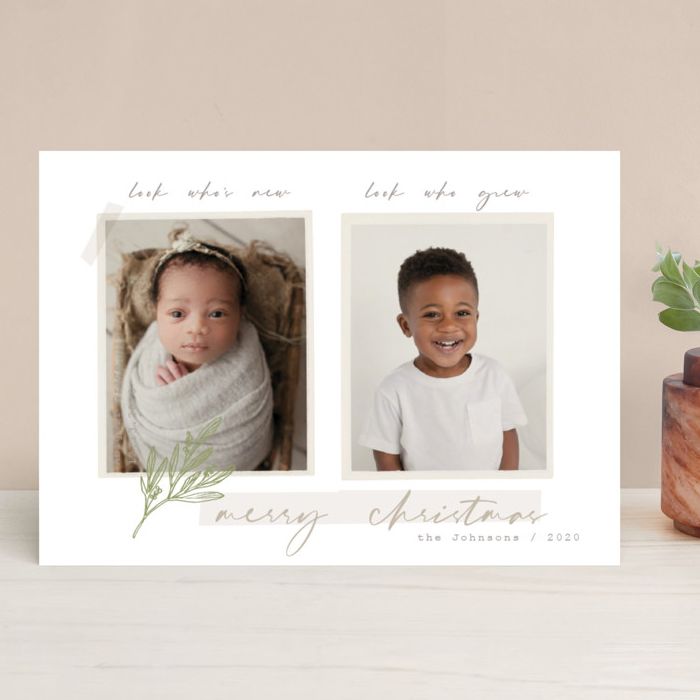 This is the perfect Christmas card when you have an older child. Cost: 25 for $74. (Use the code: PCHX15 for 15% off!)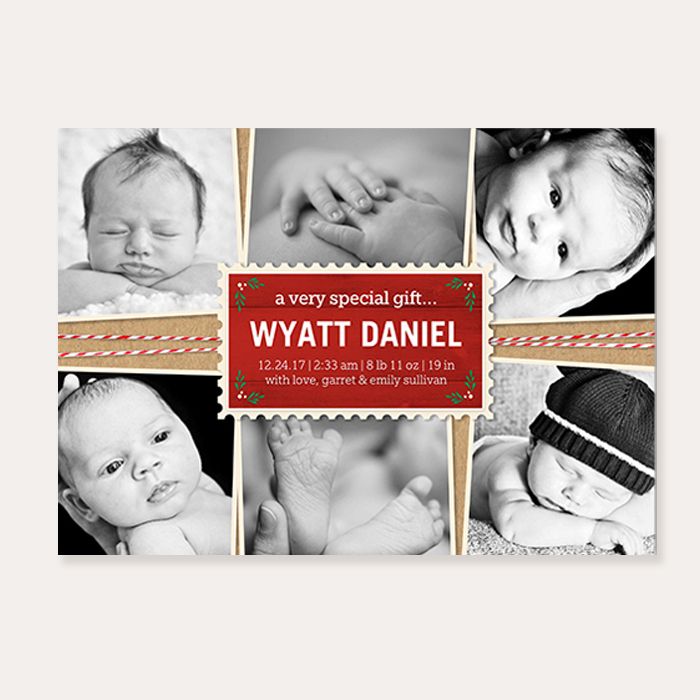 This one is as pretty as a package. I like the use of black and white photos so you get a consistent look. Cost: 25 for $55.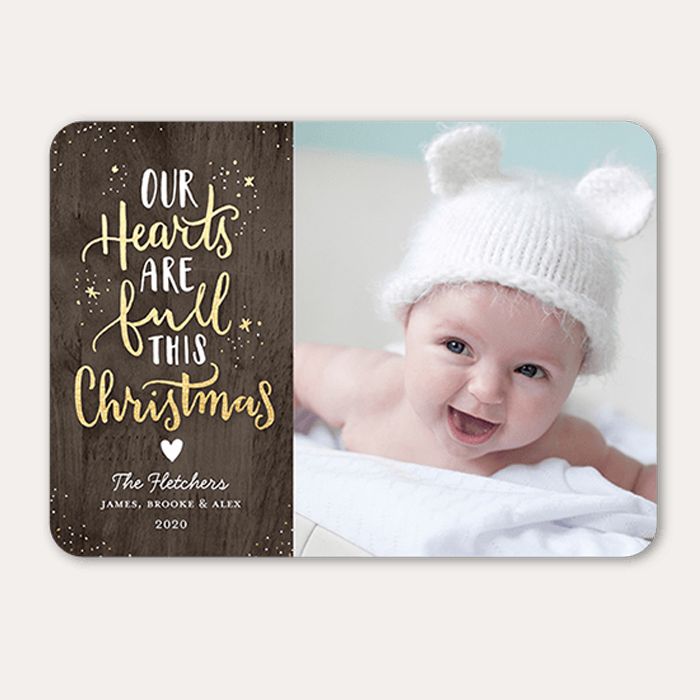 You can change the edges to make them rounded, square, beveled, etc. There's also a red version. Cost: 25 for $72.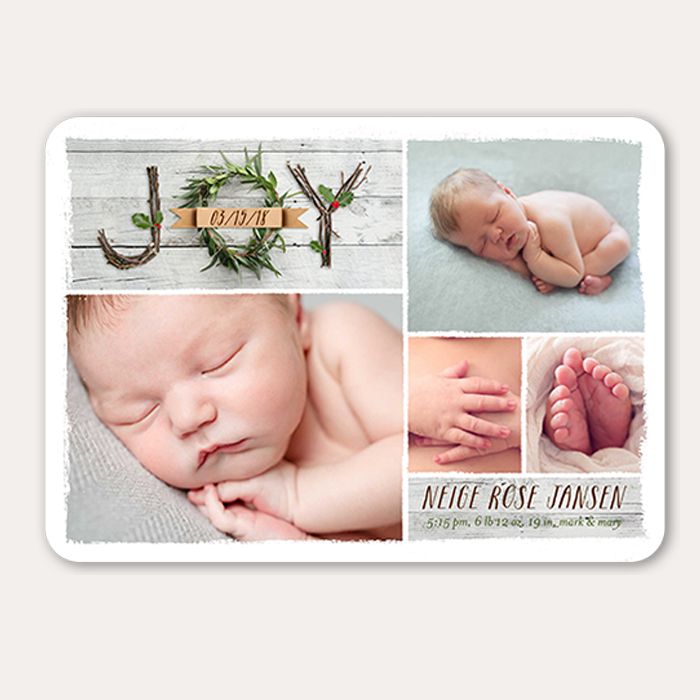 I like that some of the design is created around this one. Cost: 25 for $60.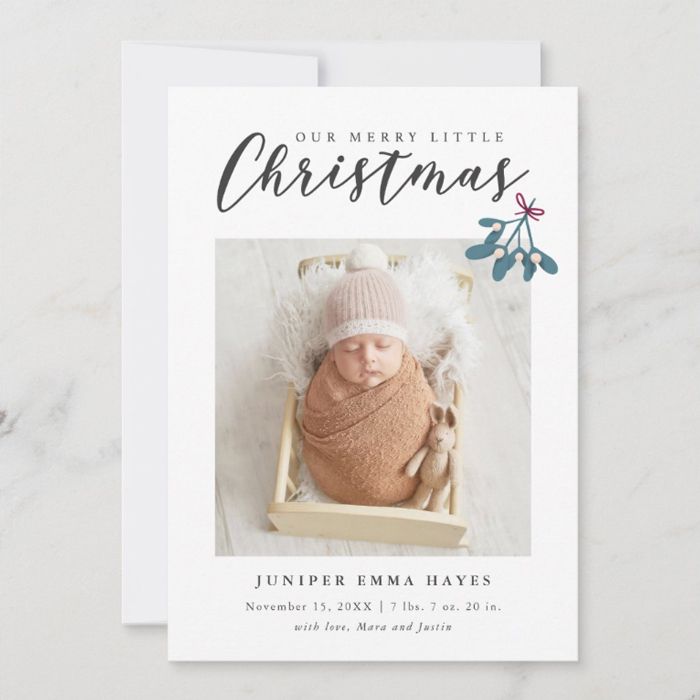 Nice simple and clean. Cost: 25 for $63.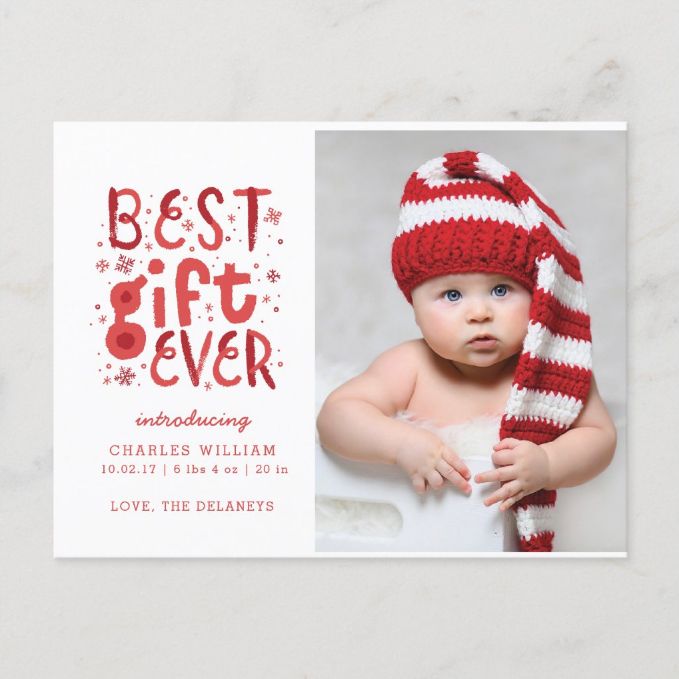 Many of these custom card companies offer the option of using the design on a postcard vs. a folded card with an envelope. It's a little less formal and often less expensive. The downside is depending on how your mail service is, it could show up looking a little tired. Still, no envelope stuffing! Cost: 24 for $43.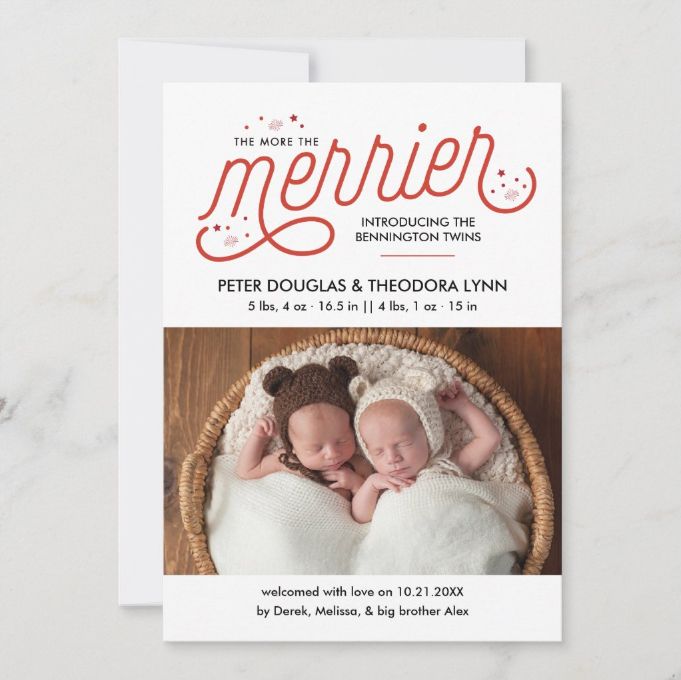 Yep, they make holiday twin birth announcements. Who knew!? Cost: 25 for $57.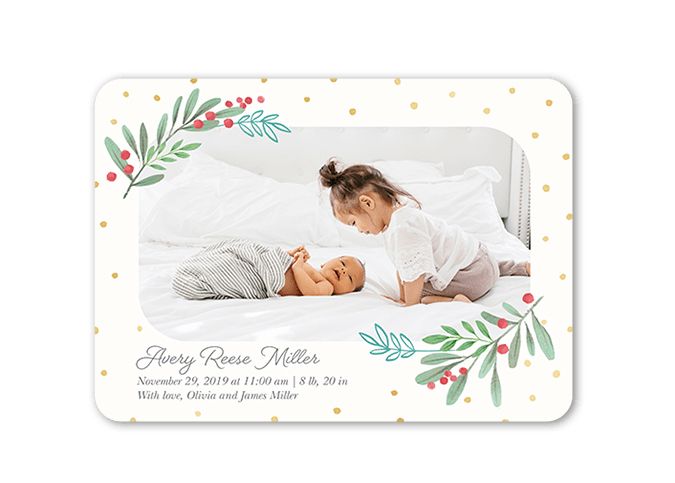 This is a fun one if you want to go the festive route without being too Christmasy. Cost: 25 for $77.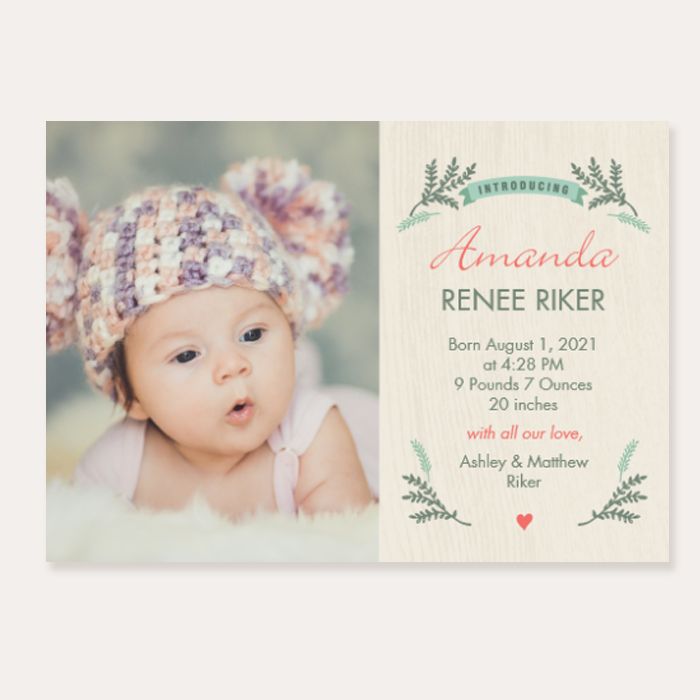 These aren't 'Holiday' per se, but these birth announcements from Costco are very budget-friendly and the red version has a festive vibe in my opinion. Cost: 25 for $17.
Have you come across a great Birth Announcement Holiday Card?
Let me know in the comments below!
Our next reco: Best Holiday Gifts for Newborns
---
Get posts & giveaway updates delivered right to your inbox
---
---