17 great gifts for newborns that are unique but still practical.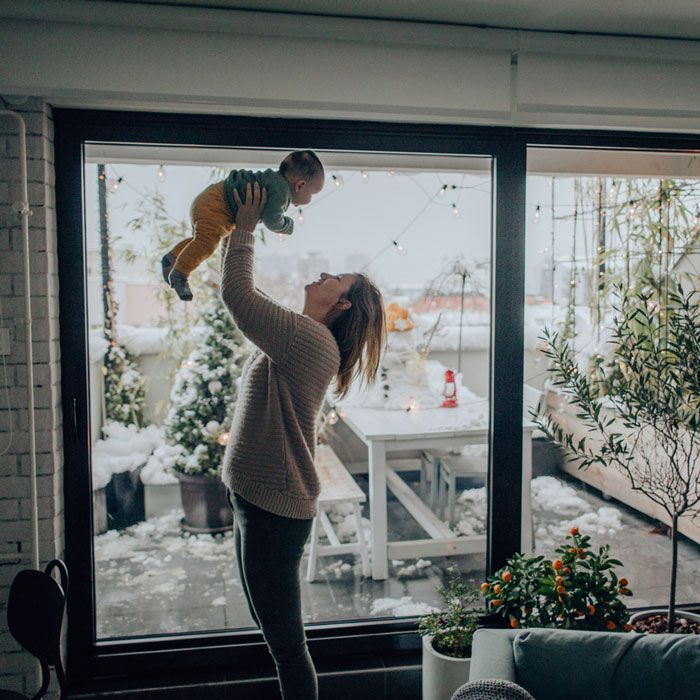 If you have a baby on your gift list this year, here are some great ideas that will be put to good use AND don't make noise. Most of them are new this year and a couple are just cool so that they made the list.
Holiday Gifts for Newborns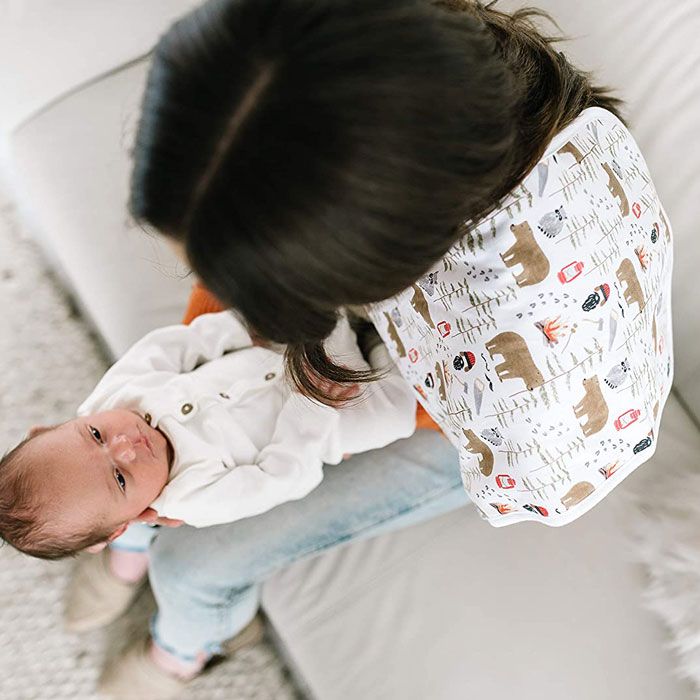 You have no idea how many times a refluxy baby can soak a burp cloth each and every day. If you're going to walk around wearing one as an accessory, you should make it as fashionable as these soft burp cloths from Copper Pearl. You can find them here.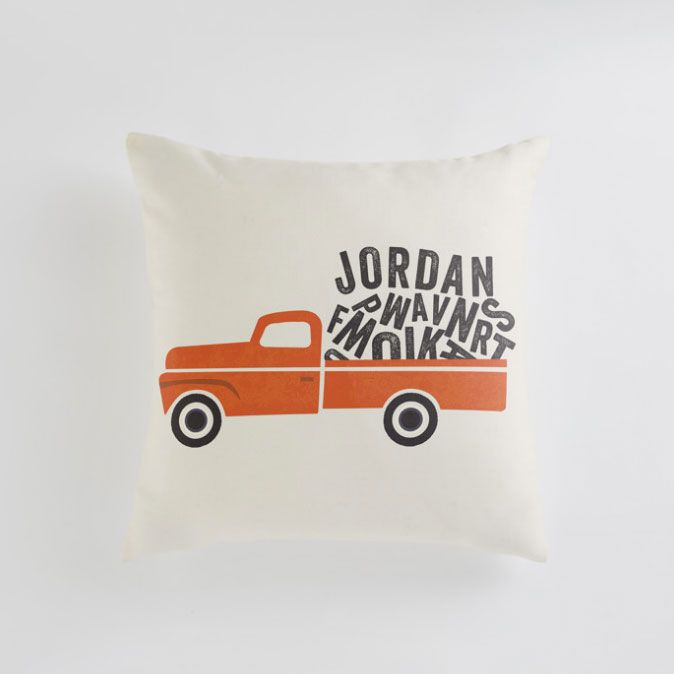 Minted makes these gorgeous custom pillows that do a beautiful job of weaving the name into the design. They have florals, rainbows, animals and graphic designs to suit any theme. (Use the code PC15 to get an extra 15% off.) You can find them all here.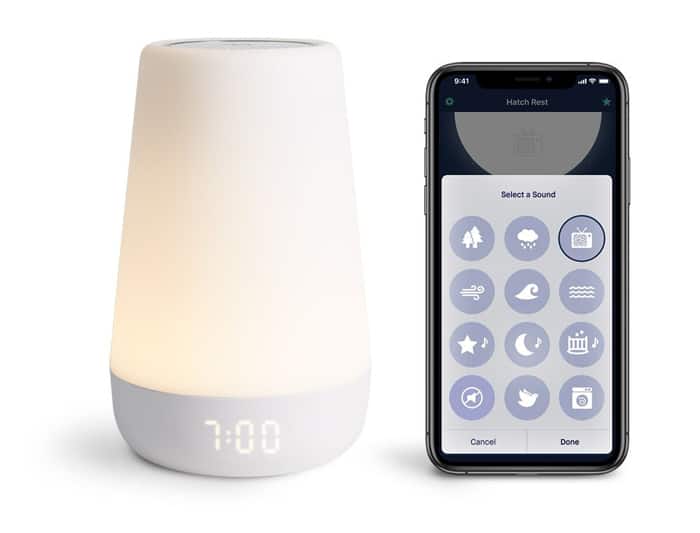 This handy Rest+ serves as a nightlight, audio monitor, and white noise machine. You can adjust the colors, timing, and volume from your phone! (You can read my review here.) Then, as your kiddo grows, you can use it as a time-to-rise indicator, as well as part of your bedtime routine. You can shop them here.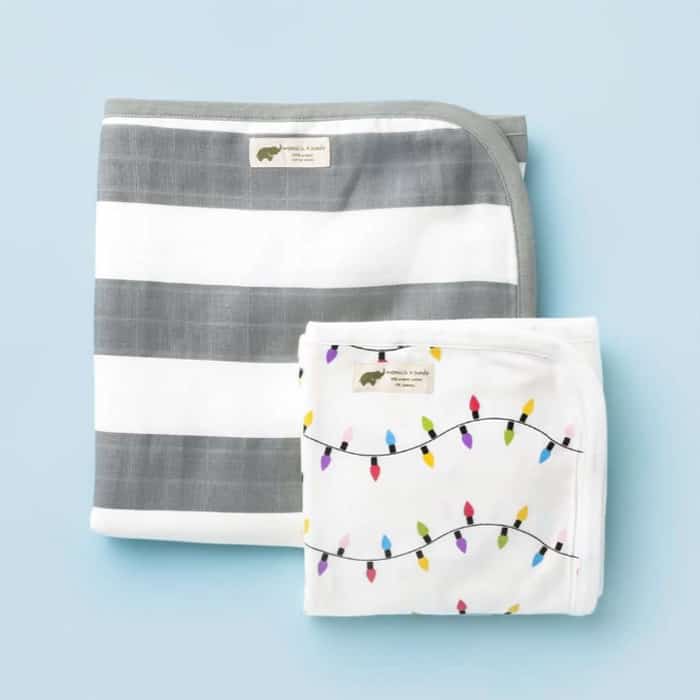 I had a hard time deciding what to feature from their site because they have such beautiful things including swaddles, sleepers, clothing, and full clothing bundles if you're looking for a gift with a full "WOW" factor. These blankets are super soft, GOTS certified, organic cotton and I couldn't resist them.  You can shop them here.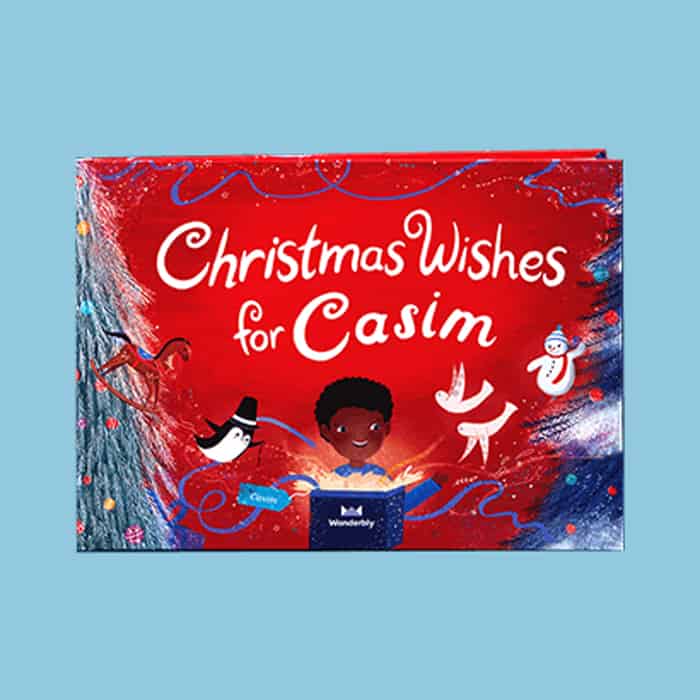 This site creates very beautiful, very well-written custom books. We have the Lost Your Name book and it will forever blow my mind how cool it is. Some custom book companies just plop a name in the book but these truly look like they are one of a kind. You can buy them on the site.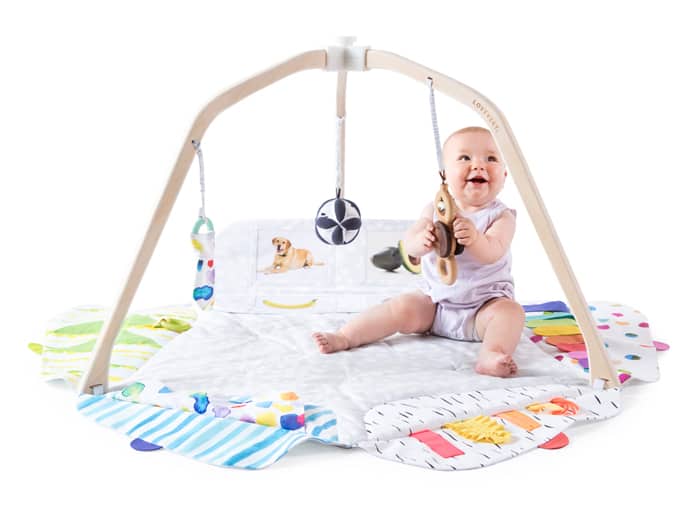 Lovevery's award-winning gym includes everything you need for a whole year of play. Designed by child development experts, it has five development zones that reveal or conceal to prevent overstimulation and promote learning. You can check it out on the site.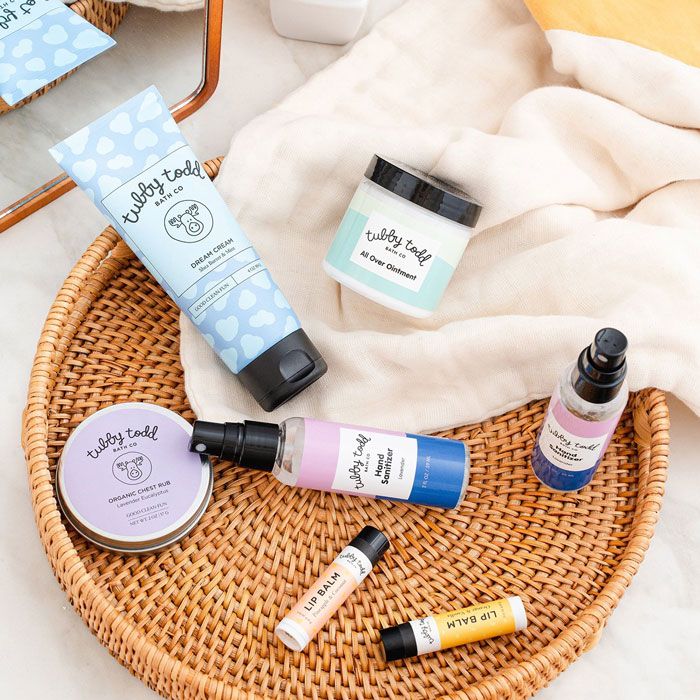 This stuff is the best. You know I'm a huge fan of the All Over Ointment – it's not too greasy and it heals all that ails wee ones. (You can see my review here.) So, I was excited to see that they have included it in a Winter collection that includes diaper cream, chest rub, and lip balm. You can shop it on the site.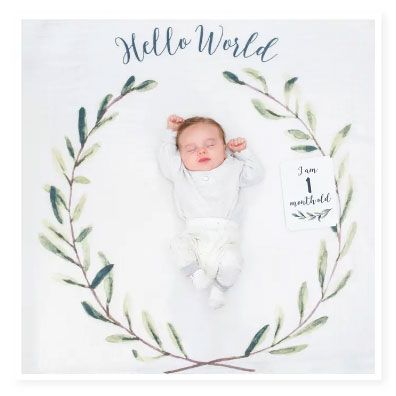 This photograph backdrop makes the monthly growth pictures a snap. It's a soft 40 X 40  blanket that can be used for swaddling, nursing, or covering the baby. Each month, simply lay it out and add one of the pre-printed month props to keep track of how big your tiny baby is getting. You can shop them here.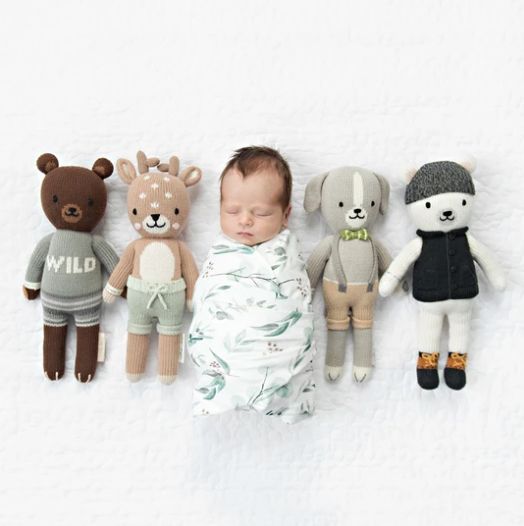 Not only will these hand knit dolls bring a little happiness into a baby's world, purchasing any doll from Cuddle + Kind means 10 meals are provided to children in North America and around the world. You can check out all the cuteness on their site.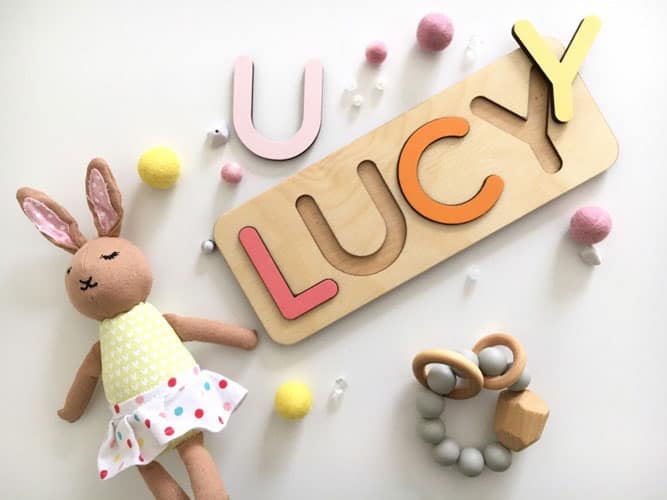 These puzzles make a great gift for newborns and it will stick around for years. You can find them on Etsy.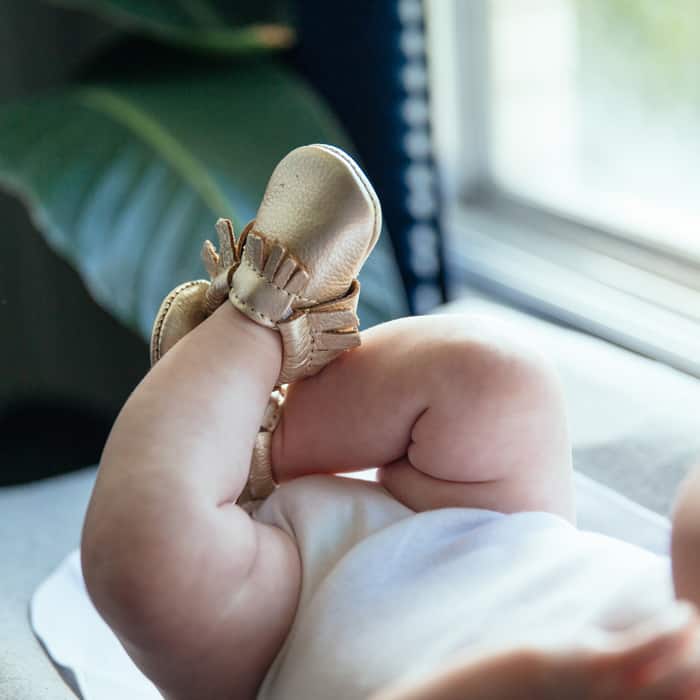 Made of soft genuine leather these adorable moccs have a bit of a cult following. I get it, they are nutty cute and make a great gift for newborns. There are tons of knock-offs of these guys but these are the originals. You can find them here.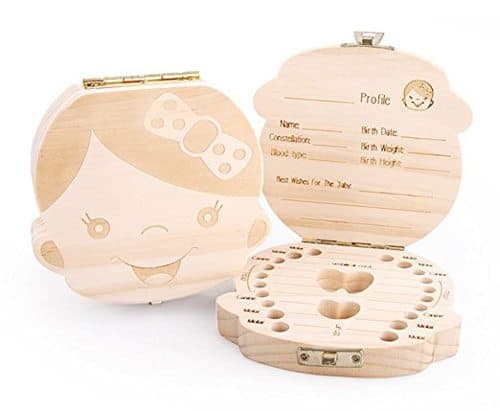 This may not be everyone's cup of tea, but it does solve the question of, "what do I do with all these teeth!?" It feels weird to throw them away and weird to keep them.
This nifty box also has a spot for the umbilical cord stump and a lock of hair from baby's first haircut (hey, if we're keeping stuff may as well go all in). You can also use the lines next to each tooth to record either the day the first appeared or the day they fell out.  You can find it on Amazon.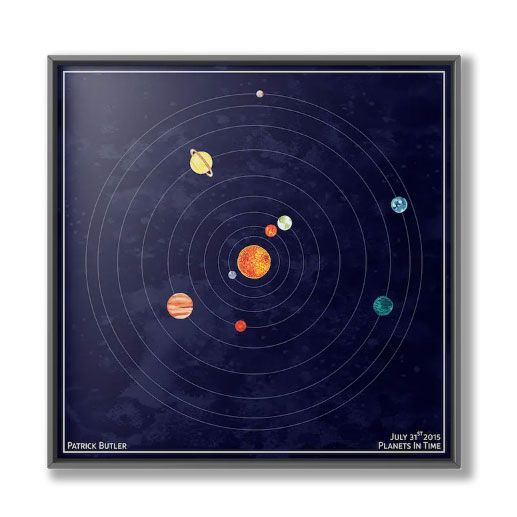 These personalized prints use NASA algorithms to accurately plot the planets to your chosen date. I love that they aren't too 'babyish' and would fit in any setting. You can find them on their site here.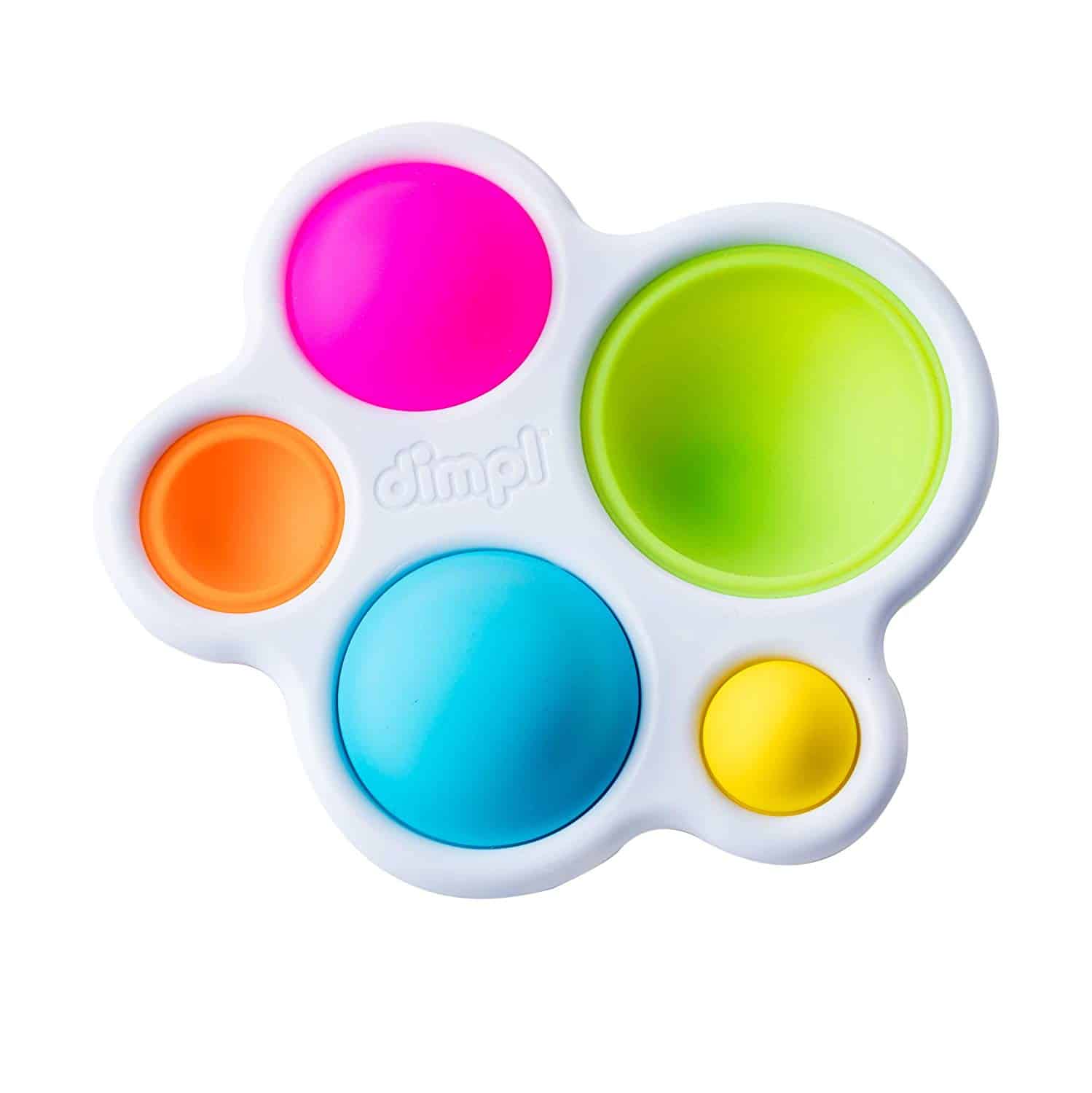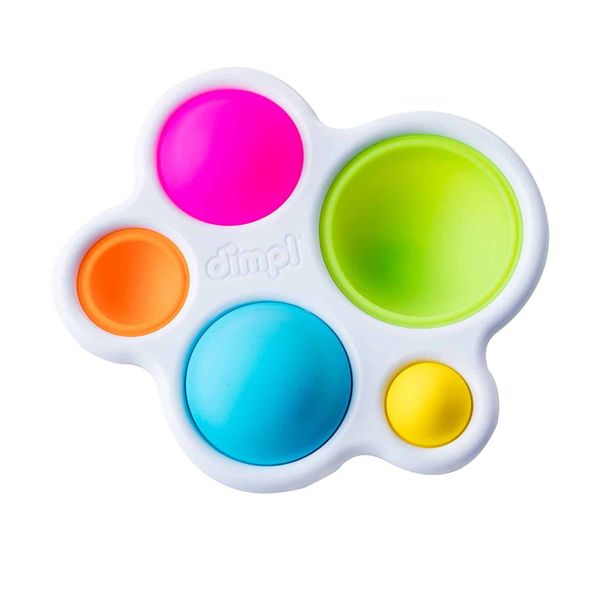 Push and pop them, poke and grab them; A perfect, portable sensory delight. I love this toy company and you really can't go wrong with any of their baby toys. You can find them here.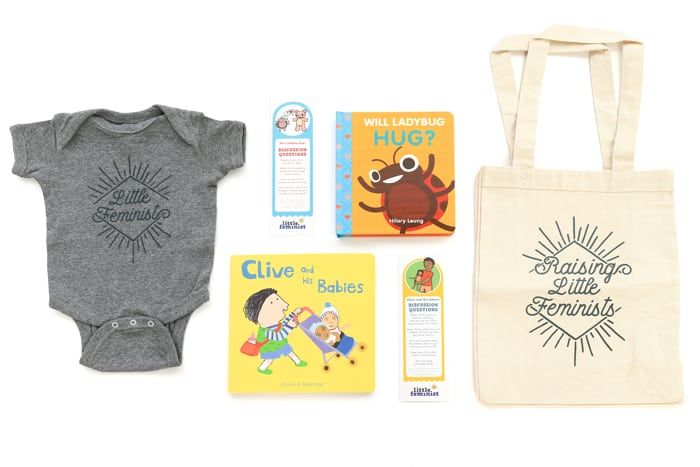 This amazing book club finds books that feature equality and empathy. Diversify your bookshelf with their BEST picks for 0-3-year-olds. Receive 2 board books or 1 picture book each month. Includes: bookmark with discussion questions and parent letter. You can check it out on the site.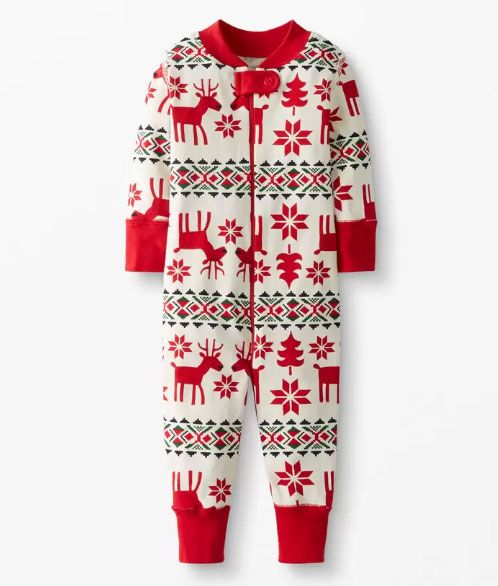 Hanna Andersson is a modern staple of amazing children's clothes. If you want to start a Christmas Eve tradition of new pajamas for the family, definitely check out these cute options. There are holiday prints and year-round choices, with feet or no feet. You may not have realized that Hanna Andersson also offers adult PJs, so the entire family can be adorably matchy.  Find them on the Hanna Andersson website.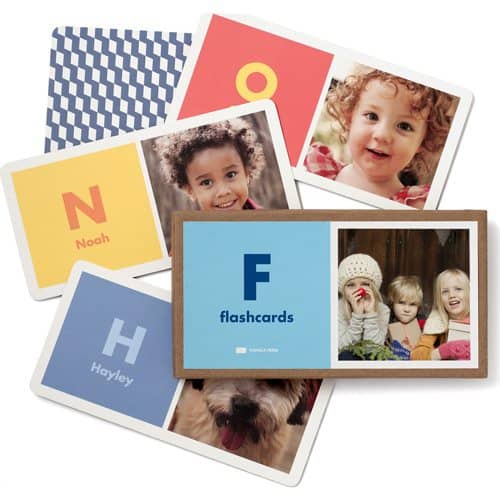 Combining memories with education, these photo alphabet flashcards from Pinhole Press are customizable with photos of your choosing. Your family, pets, and toy xylophone are sure to make an appearance. You can customize them on the Pinhole Press website.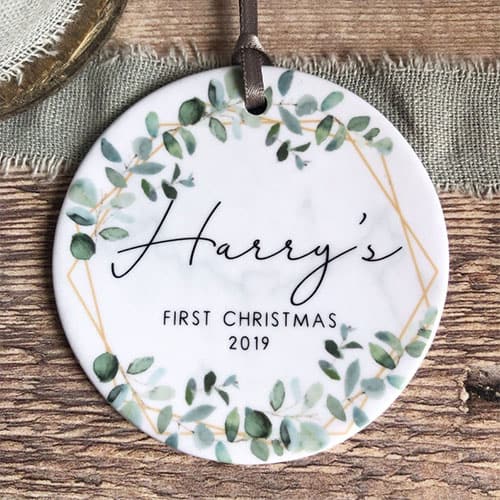 This simple, customized ornament is a lovely take on the timeless classic and makes a great gift for a newborn. (Obviously, they will customize the year as well.) From Etsy.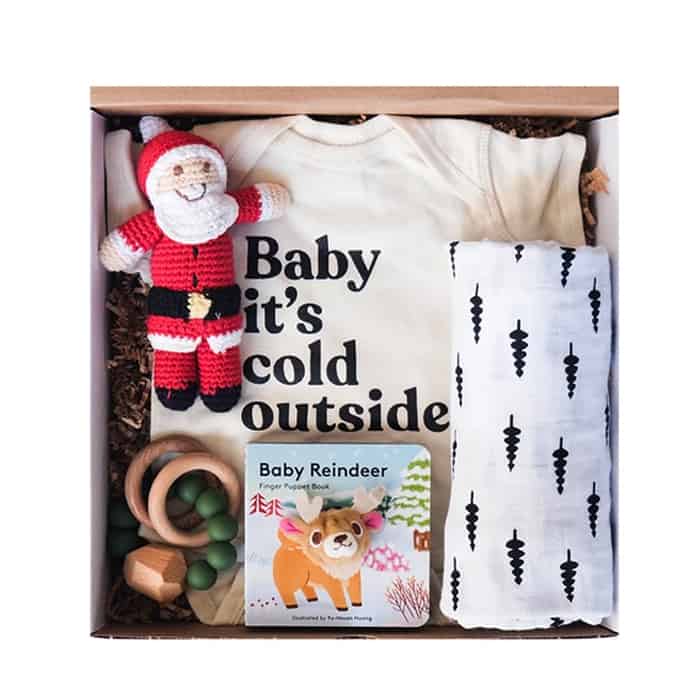 Honey Bug curates beautiful gift boxes that are great if you want to get a baby gift where someone else has does the heavy lifting of finding all the best stuff. They are also wonderful if you want to ship a gift directly to the recipient. You can shop them here.
Do you know of other great gifts for newborns?
I'd love to hear your suggestions!
---
Get posts & giveaway updates delivered right to your inbox
---
---