This post was created in partnership with Motif Medical.
Let's get one thing about babies out of the way: the cost of all of their accessories adds up fast. But we've got good news for you. There's a good chance that your insurance company will cover the cost of a breast pump if that's one of the items on your list. We've rounded up some of the most common questions around getting the cost of your breast pump taken care of by your insurance provider.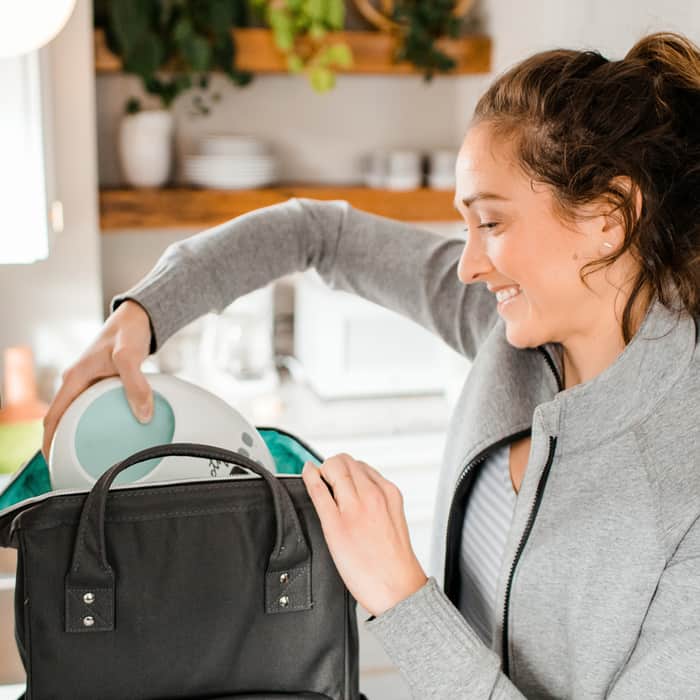 Do I need a prescription to get a breast pump?
That all depends on how you plan on paying for it.

If you're paying for your breast pump directly, you do not need a prescription. You can buy your pump online or in-store wherever breast pumps are sold.

If you want insurance to cover the cost of your breast pump you will need a prescription. If you don't have a prescription from your doctor already, the supplier you are getting your breast pump from will fax a request to your care provider for the prescription. You can also request a prescription for yourself and send in a photo of the document.
What kind of breast pump will Medicaid cover?
Most state Medicaid plans will cover a personal use standard electric pump or manual pump. Hospital-grade breast pumps are generally not covered. Unfortunately, some state Medicaid plans will not cover the cost of a breast pump. If your plan does not cover a breast pump, we'd recommend contacting your local WIC office to find out if they have a breast pump program. The Special Supplemental Nutrition Program for Women, Infants, and Children is dedicated to improving the health of nutritionally at-risk women, infants and children, and may have resources available to help you get your hands on a breast pump.
How often does insurance cover a breast pump?
Most insurance plans will cover one pump with each new pregnancy under the Affordable Care Act. You can often qualify to receive coverage for a breast pump up until one year postpartum. As previously mentioned, the delivery date of your breast pump will depend on your insurance provider (while some will send the pump during your pregnancy, others won't have it sent until your baby's due date). In addition, there may be differences in coverage, depending on your insurance provider. For instance, coverage may vary on things like a manual versus an electric pump and the duration of renting a pump.

It's worth noting that some health insurance plans may also provide coverage for breastfeeding support, counseling, and equipment, in addition to maternity essentials like belly bands and postpartum support garments like this one. The Motif Medical Insurance Lookup Tool will help you figure out which of these items are covered by your provider.
When should I order my breast pump through insurance?
Generally, you can get your breast pump at any time during pregnancy and up to one year postpartum. Again, this will depend on your insurance provider. Many insurance companies will allow you to order your breast pump as early as week 30 in your pregnancy. Having your pump shipped on the early side is ideal since it allows you to have a chance to look over those instruction manuals before you're in the throes of breastfeeding. However, other insurance companies won't ship out breast pumps until the baby's due date. This is a bit of a bummer, but a free pump's a free pump I suppose.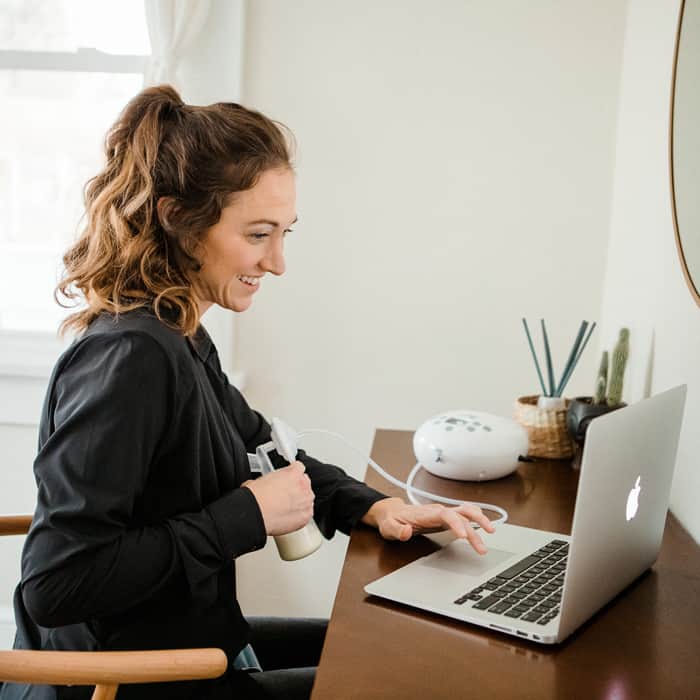 Did you know you could get your breast pump covered by insurance? Do you have any tips on how to make the process even quicker and easier? Tell us in the comments!
---
Get posts & giveaway updates delivered right to your inbox
---
---