I didn't really think about buying a nursing bra until I was holding a 2-day old infant and realized that I needed one. Mistake number one.
So I dashed out and just bought the cheapest bra I could find. I didn't try it on so I looked like a lumpy, sad mess that was nursing from my navel. Mistake number two.
Finally, when my son was around six-months-old I invested in a nice nursing bra – this doesn't always mean expensive,  it just means taking the time to find one that's well made and fits. The damn heavens opened up and I instantly looked about ten pounds lighter thanks to my tits actually being positioned on my chest. If only I had known!
So I asked Tracey from Cake Maternity to give us some tips on how to find a good nursing bra right from the get go so you don't make the same mistakes I did. Here's her advice.
There are five simple steps to ensure your investment in a nursing bra serves you well.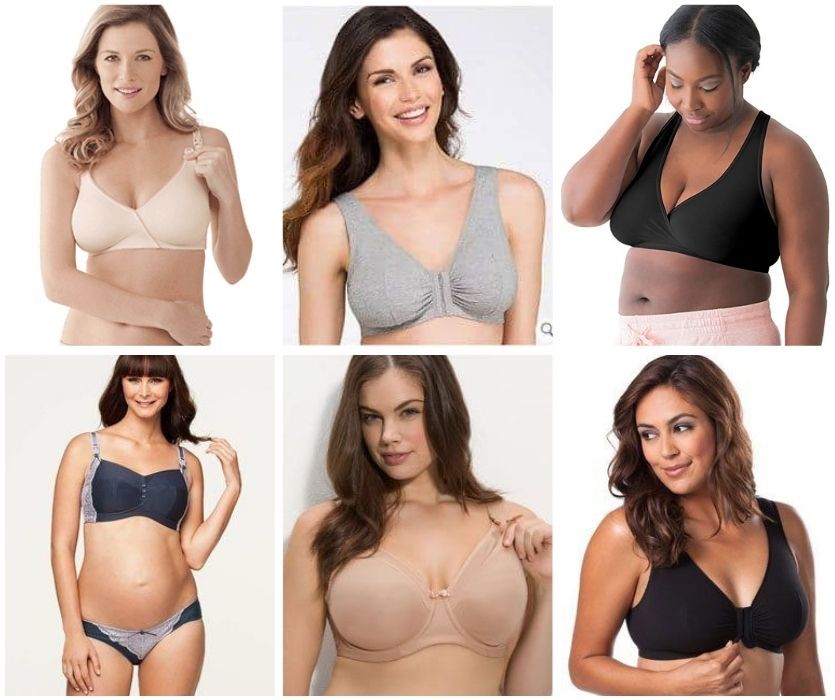 1. Get professionally fitted
A woman's breasts will continue to change in size throughout her lifetime, and it is particularly noticeable during pregnancy and post-birth.
If you can, take the time to get fitted at around eight months of pregnancy before baby arrives. This is the size your breasts should be at approximately 8 weeks post birth when your body has learned to regulate its milk supply.
A correctly fitted bra will not only make you feel amazing but will also provide your body with adequate support.
2. Buy a bra that fits you well in the cup
A lot of women make the mistake of purchasing nursing bras with extra room in the cup. An ill-fitting cup will not provide your breasts with that much needed support. A good nursing bra will have stretchy fabric on the top of the cup; this will allow for movement in the breast as it produces milk.
3. Invest in a bra that has 4-6 hooks and eyes on the back band
At approximately eight months of pregnancy when you are getting fitted for your nursing bra you should be fitting the back band of the bra on the loosest hook and eye. This will then allow room for you to tighten the back band postpartum as your rib cage contracts. The back band provides 80% of the support of your bra, so this is very important.
4. Don't try to fit into cup specific bras immediately post-birth
It is during the first eight weeks post birth that your breasts will feel a little out of control. You will notice large fluctuations in breast size as your body learns to regulate its milk supply. A seamless bra will move with your changing body and provide you with that much needed comfort and support.

A cupped size product will not only feel uncomfortable but also will compress and restrict the breast as it learns to regulate its milk supply.
5. Consider your wardrobe
Lastly, consider your wardrobe. There are many nursing bras available in the market ranging from everyday basics, contour, soft cups to beautiful fashion bras. Purchase nursing bras that will work in with your lifestyle and make you feel great.
You may also like: Best Places to Find Nursing Bras in Larger Sizes
---
Get posts & giveaway updates delivered right to your inbox
---
---