100% of the proceeds from the affiliate sales on these books will be donated to
The Trevor Project
– a national 24-hour, toll free confidential suicide hotline for LGBTQ youth.
Board books are such an amazing way to show babies and toddlers windows into families different than their own, and mirrors of families that are just like theirs. Here are a few of my very favorite board books that celebrate LGTBQIA+ families!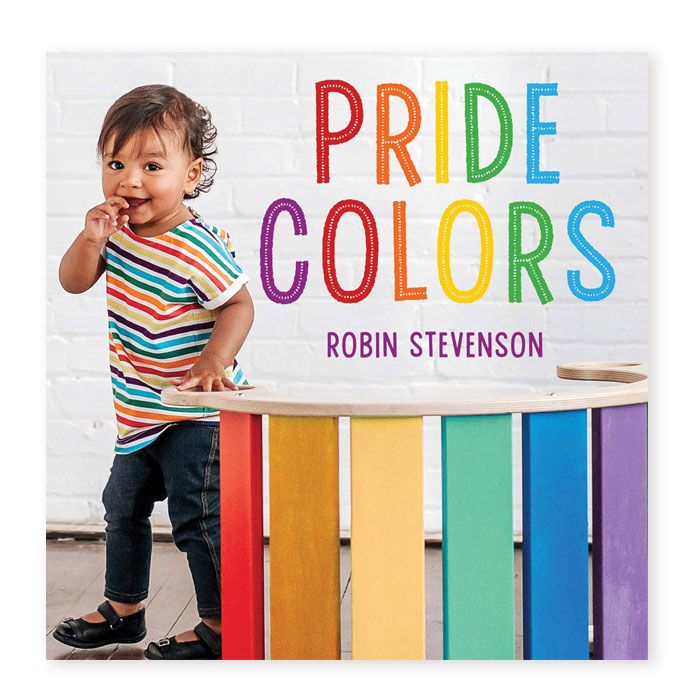 Pride Colors is an adorable photo book that takes you through all the colours of the pride flag with cute happy kids and affirming messages! Photo based books are great for babies who are building their social skills to both recognize and relate to people who look like their family and also see people different then they are and build familiarity. You can find it here.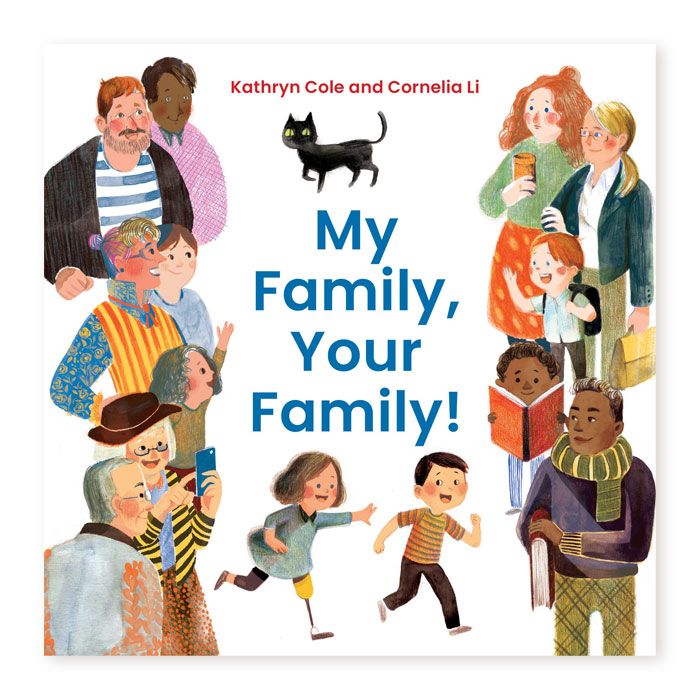 My Family, Your Family! is one of the most inclusive, sweet and simple board books I've ever come across and not only includes Gay and Trans/Non-Binary representation in families, but also representation of intergenerational and divorced families and more! The Illustrations are just gorgeous too – this is a must have. You can find it here.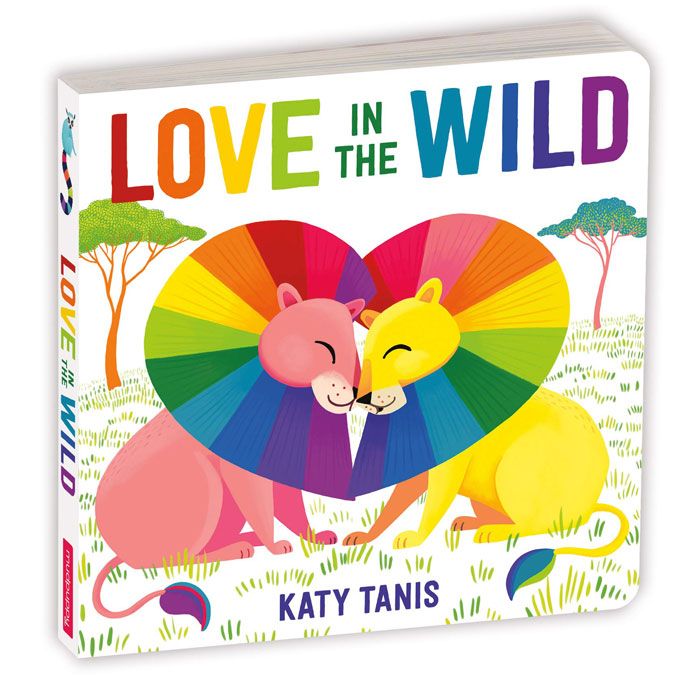 Love In The Wild is a collection of real life animal pairings, illustrated bright and beautifully. There is additional information available through a link at the back of the book, making this a great book to grow with little ones too! You can find it here.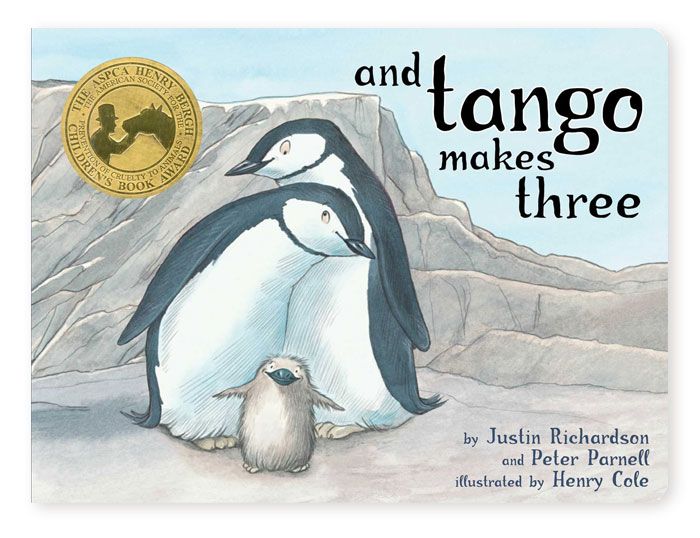 While on the subject of animal pairings, we cannot forget the now classic and absolutely perfect And Tango Makes Three, about real life Gay Penguins at the NYC Zoo. This once widely banned book is now a staple and absolutely perfect as a board book for little hands. Who doesn't love penguins!? You can find it here.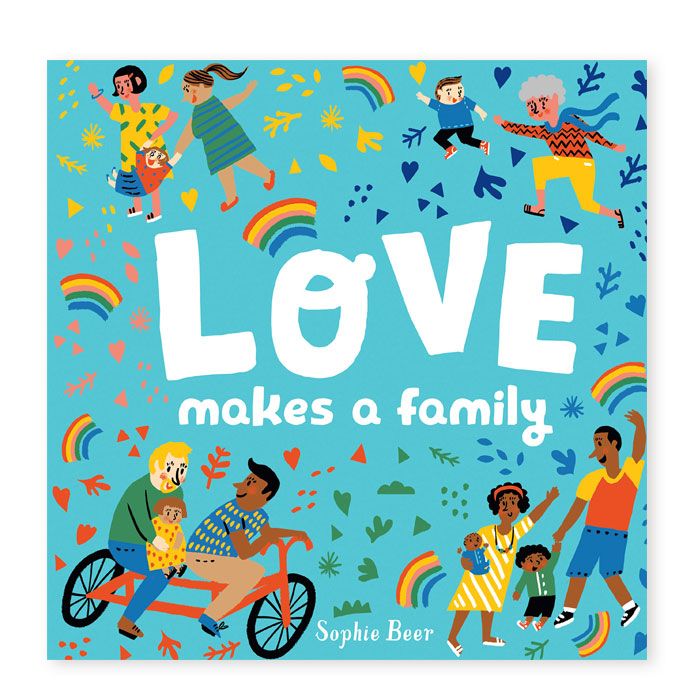 There is really only one ingredient required to make a family and that is love! Families come in all shapes and sizes and Love Makes A Family celebrates so many different families with bright graphic illustrations. You can find it here.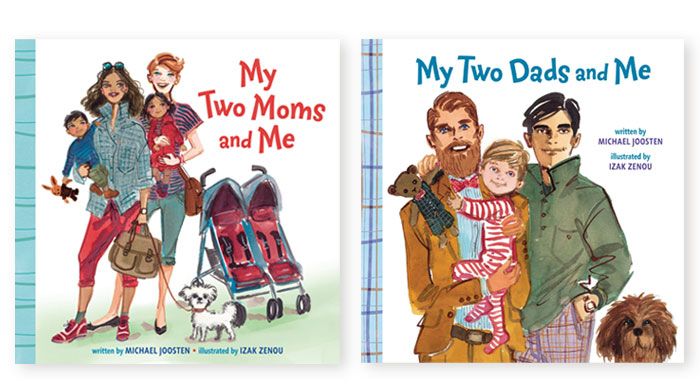 The perfect baby shower gift for your favorite Moms to be or Dads to be – My Two Moms And Me and My Two Dads and Me are sweet board books that help normalize two mom and two dad families and give important representation. You can find My Two Mom And Me here and My Two Dads And Me here.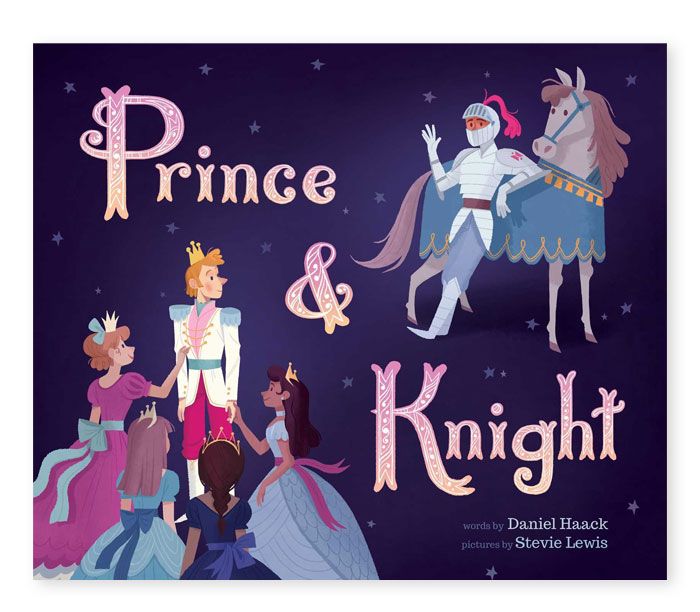 If you are a fan of fairy tales and happy endings, there is no better way to honor that with a modern twist than this exciting tale, Prince & Knight. This one couldn't be more fantastical and joyous, as we get to cheer on the knight saving the prince and falling madly in love with each other (with the full support of their families!!) You can find it here.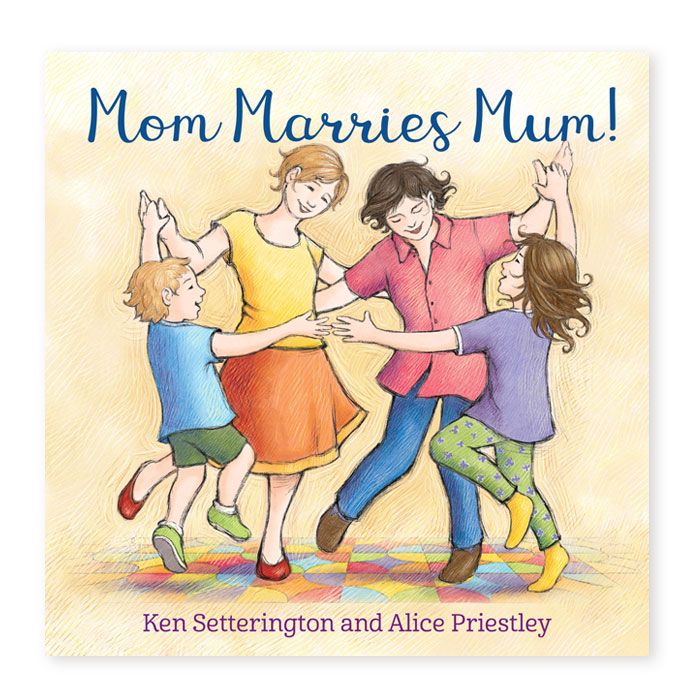 Mom Marries Mum! is the updated board book version of a 2003 classic titled Mom and Mum are Getting Married! This super sweet story is all about a wedding and all the fun that comes along with it. It's all about celebrating the happiness of being a family and celebrating with those you love. Perfect to read with your littles as weddings start to resume again post-pandemic. You can find it here.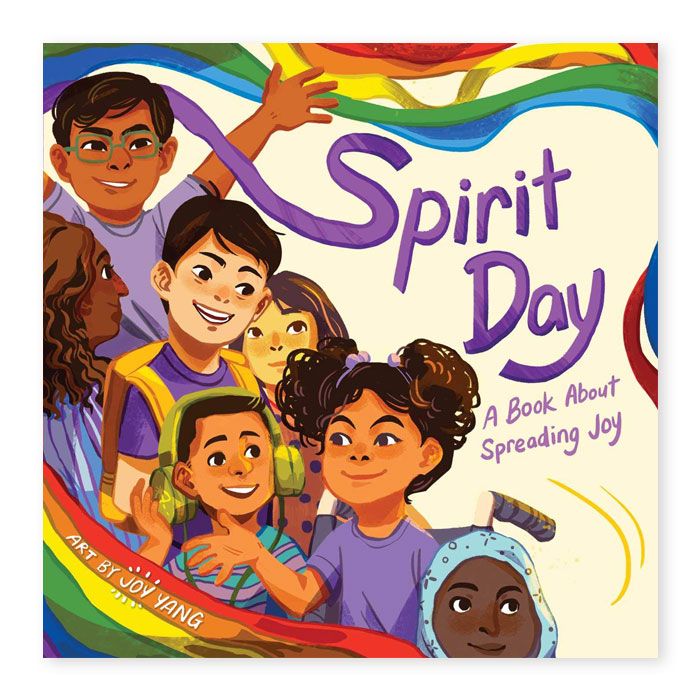 Spirit Day, A Book About Spreading Joy is inspired by an LGBTQ+ awareness day that started in 2010 (you might know it as purple shirt day!) – and it's all about spreading kindness in a way that is accessible to even the smallest kids. It's a joyous and vibrant book to read year-round. You can find it here.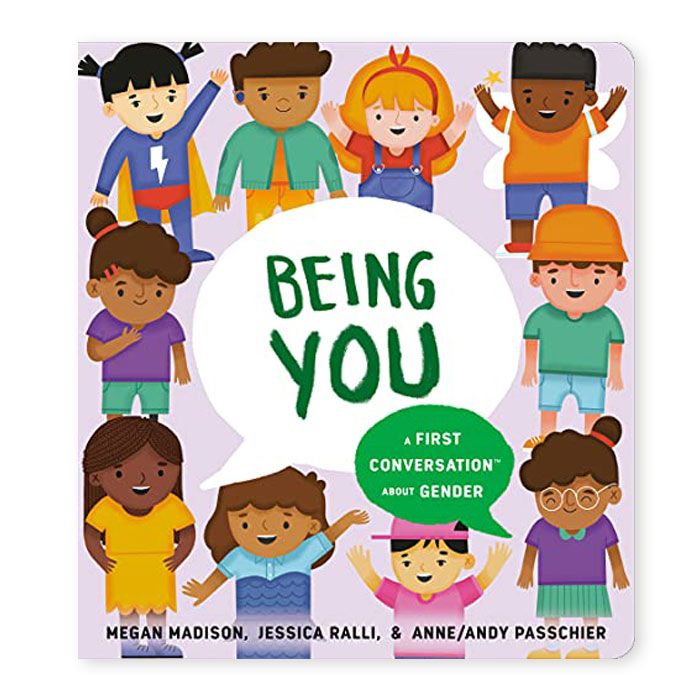 Being You, A First Conversation About Gender is the first board book specifically designed to facilitate smart conversations about gender with toddlers and kindergarten age children (and up!). The A First Conversation series also includes the brilliant Our Skin, A First Conversation About Race which is a must read as well. You can find it here.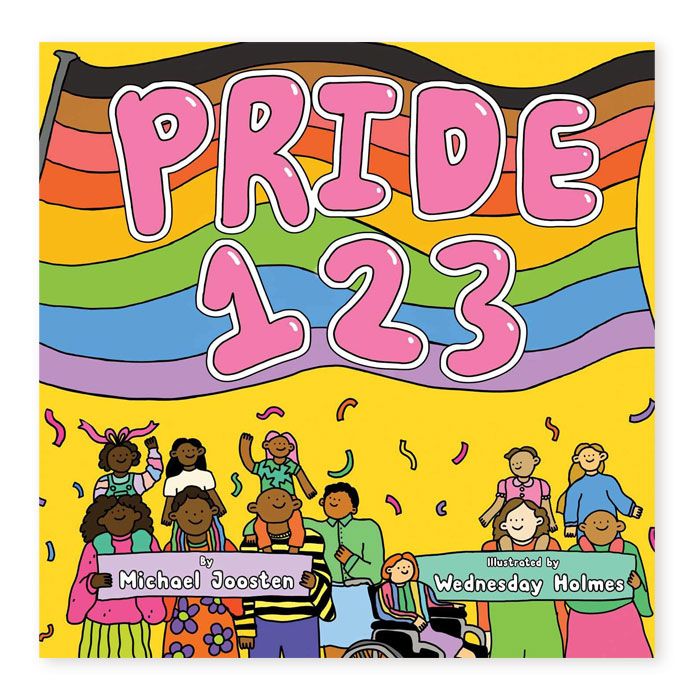 Pride 1 2 3 is a bright, graphic, and fun counting book for babies and toddlers that counts the way through all the sights and sounds of a pride celebration! You can never have enough counting books in my opinion and this family oriented rainbow celebration is the perfect way to make numbers engaging and relatable. You can find it here.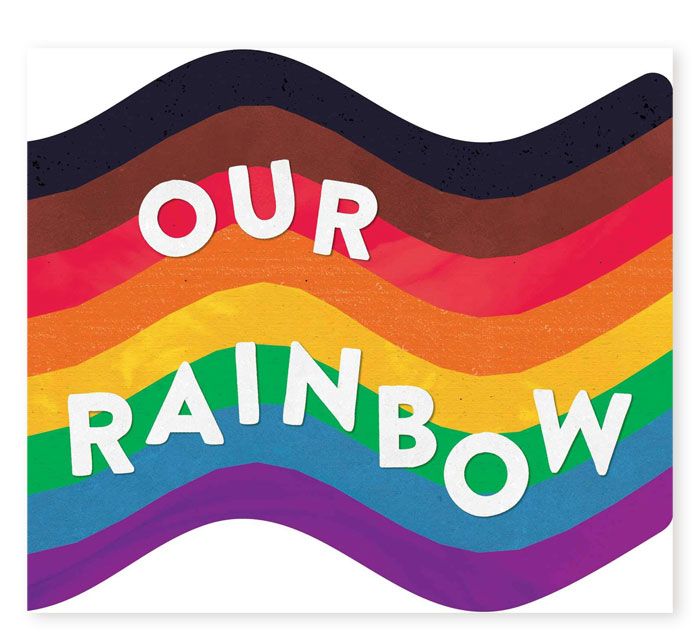 Our Rainbow is a super fun waving flag shaped board book! Each page of the book represents a different color in the Philly Pride Flag and is illustrated by a different LGBTQ+ artist. This is a book that is just a pleasure to look at every time you open the pages and kids will love the color themed pages. You can find it here.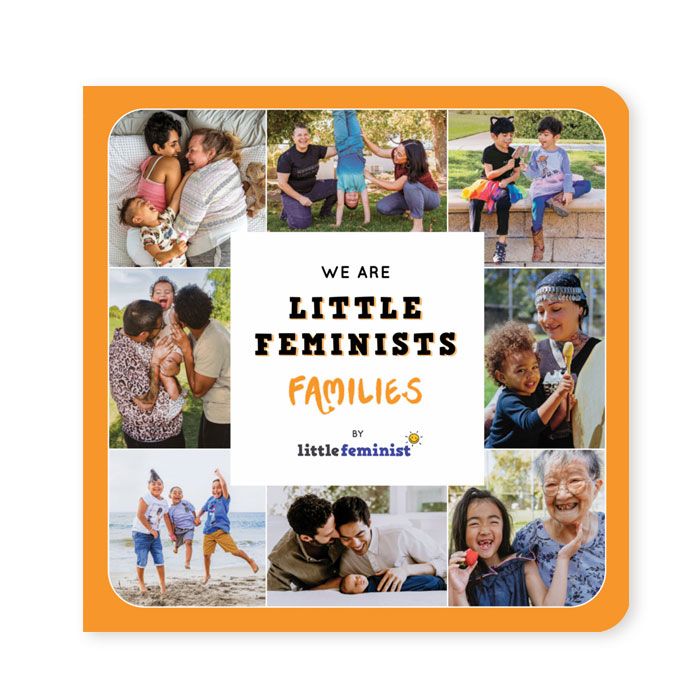 We Are Little Feminists: Families is the first ever board book to win an American Library Association prize, and it specifically is the recipient of a 2021 Stonewall Book Award. This absolutely perfect photo board book contains around 70% real life queer families, and represents diversity of family size, structure, race, and more. There is a mirror for every family and so many beautiful faces for babies and toddlers to explore on the pages. You can find it on their site or buy the box set on Amazon.
People of Pride: Harvey Milk is a first introduction to LGTBQIA+ history for little ones. It is page of an ongoing series from Little Bee Books partnership with GLAAD, which is making huge strides in bringing queer representation to little bookshelves everywhere. You can find it here.
Any other books you'd add?
What other LGBTQ inclusive books would make a great addition to any child's library? Let us know in the comments!
Our next reco: Best Books for Babies (Including Some Hidden Gems)
---
Get posts & giveaway updates delivered right to your inbox
---
---