Okay, you fellas out there, I wanted to come up with some inexpensive, yet effective Mother's Day Coupons to give your ladies.
I tried to keep them fairly general so they could apply to the pregnant, the non-pregnant and the thank-you-God-I'm-not-pregnant crew.
There are only three so they would go quite nicely with a movie night, spa gift certificate or old school piss up. You know the drill, son. Here's your chance to score some brownie points.
For all you ladies out there, feel free to forward to the person that is supposed to make you feel special this mother's day. You deserve it, Cookie.
And to my UK peeps, I'm sorry I screwed up and missed mother's day on your side of the pond. Print the coupons out anyway and say, "I'm so nice, we celebrate twice." Bloody right!
Happy Mother's Day!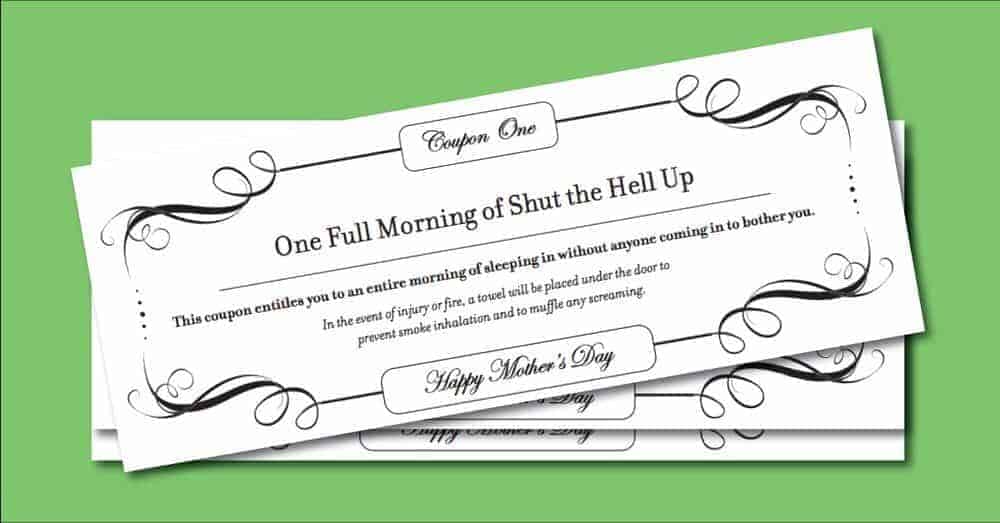 To print off the coupons, either drag and drop the image below or download the pdf here.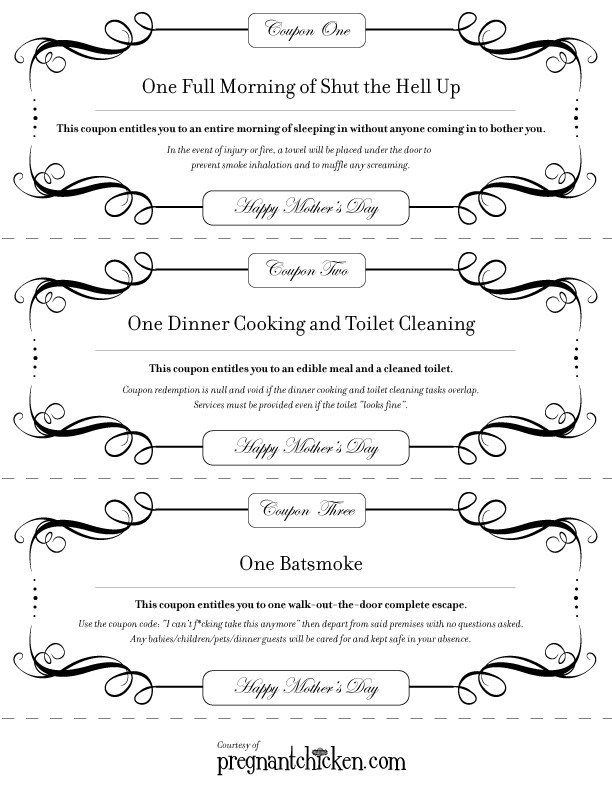 ---
Get posts & giveaway updates delivered right to your inbox
---
---