What's the one thing you can count on as a new parent? Changing diapers around the clock. (Babies like to keep us on our toes with a 24/7 poopsplosion cycle.) Rather than always having to head to the nursery, a portable diaper station keeps all the essentials in arm's reach for a swift diaper change…anytime, anywhere. So, even though you've been wearing the same pants for three days and poured orange juice in your cereal this morning, your diaper changing set-up is seriously on point. We've focused on disposable diapers for this post, but you can take cloth on the move too!
What you need for a diaper station: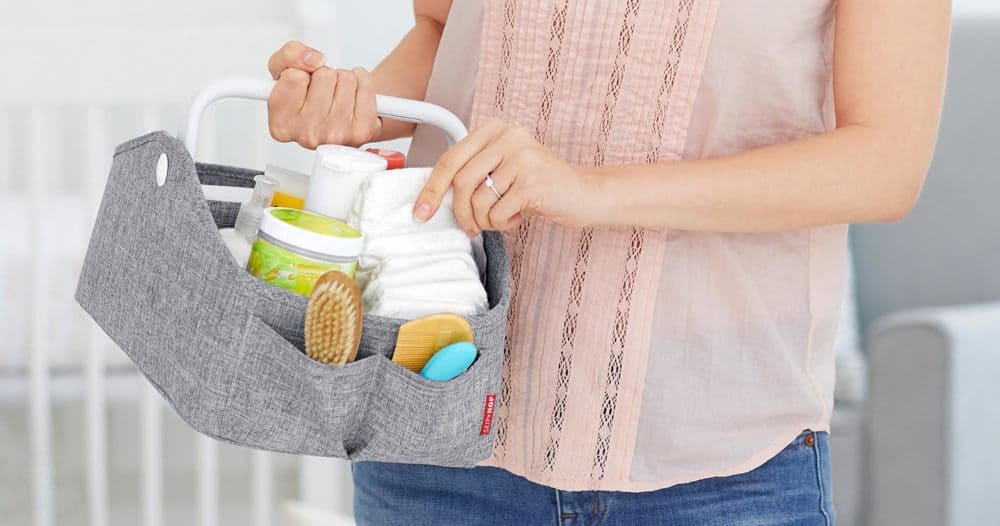 1. A Caddy
Consider this caddy your Mothership—a mobile home base for containing and
organizing all things related to clean baby bums. From a simple basket to a fabric bin, any container can be your diaper-toting BFF (just make sure there's plenty of room and a handle). The one we've shown the Skip Hop Light Up Diaper Caddy (there's a little light in the handle so you can see what you're grabbing at 3 a.m.)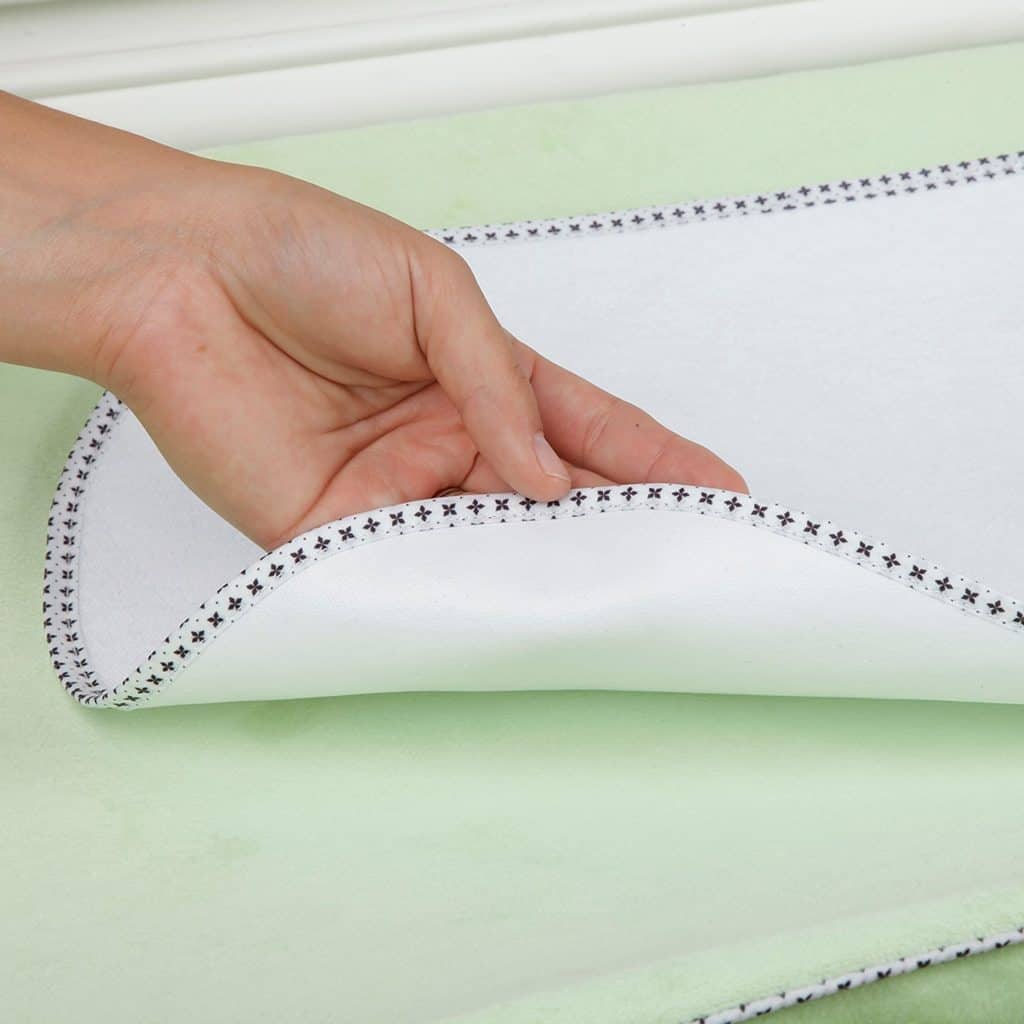 2. Portable Change Pad
This is where the magic happens (yes, only a new parent will consider a successful diaper change magical). Choose a change pad that folds up compactly when not in use, and that easily wipes clean. Also, consider having one or two disposable change pads for those epic blowouts. Sometimes it's nice to be able to toss the whole nightmare.
3. Diapers
Try to (neatly) fit as many diapers as you can in your caddy to avoid constantly refilling. Although, if you have a newborn, you'll have to replenish the supply often. Stacking diapers vertically allows you to fit a lot more than if you laid them one on top of another.
Also read: What You Need to Know About Organic Diapers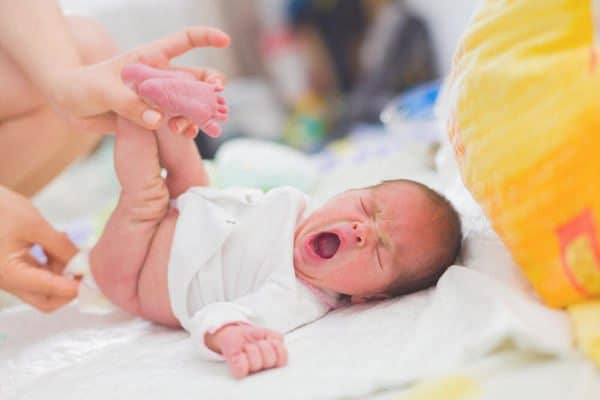 4. Wipes
How many times have you placed your baby on the changing pad, tossed the dirty diaper, and then realized the box of wipes is… empty. (Womp womp.) Use a handy wipe case if your space is limited, and keep it stocked.

5. Diaper Cream
Keep your go-to cream or balm in your kit to prevent and treat irritation on the spot. There's also something called a diaper cream 'brush' that spreads the cream more evenly on a sore bum.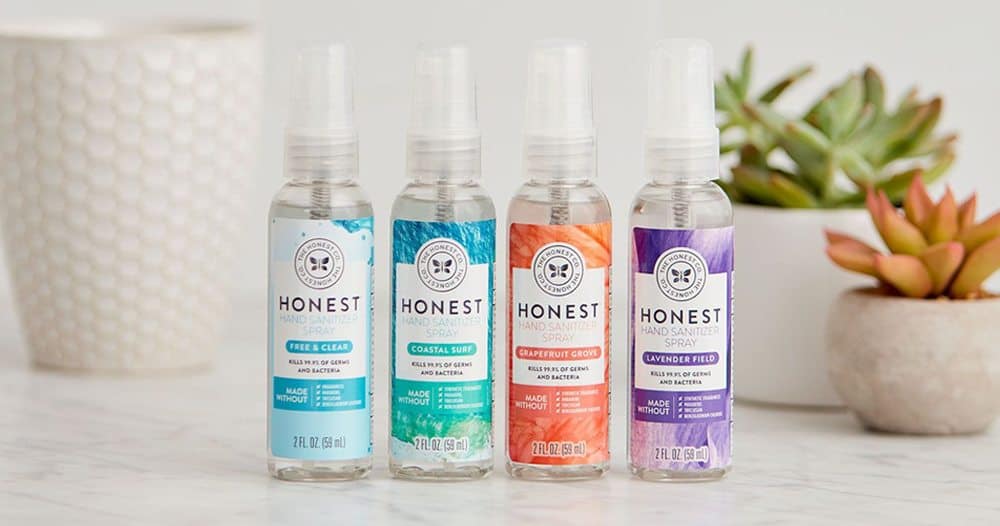 6. Hand Sanitizer
A sink isn't always going to be in the cards when your hands need an immediate de-germing. Hand sanitizer is the next best thing. Use a gentle one that won't sting or burn dry hands.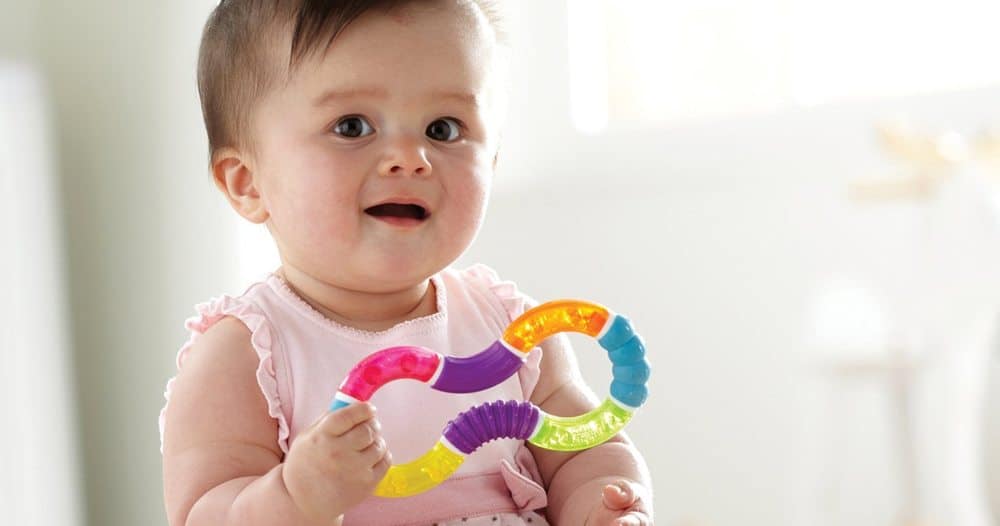 7. Small Toy
Once newborns become aware of the world, they become aware that laying still for a diaper change is pretty boring. Hand over a small toy that's only around during diaper changes to create a distraction while you do a quick cleanup.
How many kits does it take to keep a new mom sane?
We'll go with three. Check out our two other portable stations that help with breastfeeding and postpartum recovery.
---
Get posts & giveaway updates delivered right to your inbox
---
---