We were sent a mattress for review and this post contains affiliate links. All of our opinions and face sleeping are our own.
We've all heard time and time again the safest way for babies to sleep is on their back. This information is hammered into us at every visit to the pediatrician, printed on pajamas, and tattooed on our foreheads before being discharged from the hospital (was that just me?).
Since launching the Back to Sleep program (now inexplicably called Safe to Sleep) in the mid-90s, SIDS rates have reduced by 50%, which is great! Hooray for tiny babies being saved, and families not needing to go through the heartbreak of losing a child.
But some baby rebels don't sleep on their backs, and even when placed on their back, scream and cry and flail around until they end up on their stomachs, where they fall asleep immediately and peacefully. Being the proud parent of a baby such as this, I can assure you THIS IS STRESSFUL BEYOND BELIEF.
I could go into all the lengths I went to try and get our son to sleep on his back, but from three months old, when he started rolling over onto his stomach unassisted, he made it very clear back sleeping was just not an option. And as if sleeping on his stomach wasn't enough of a heart attack inducer, he prefers to sleep face down, with his nose compressed against the mattress.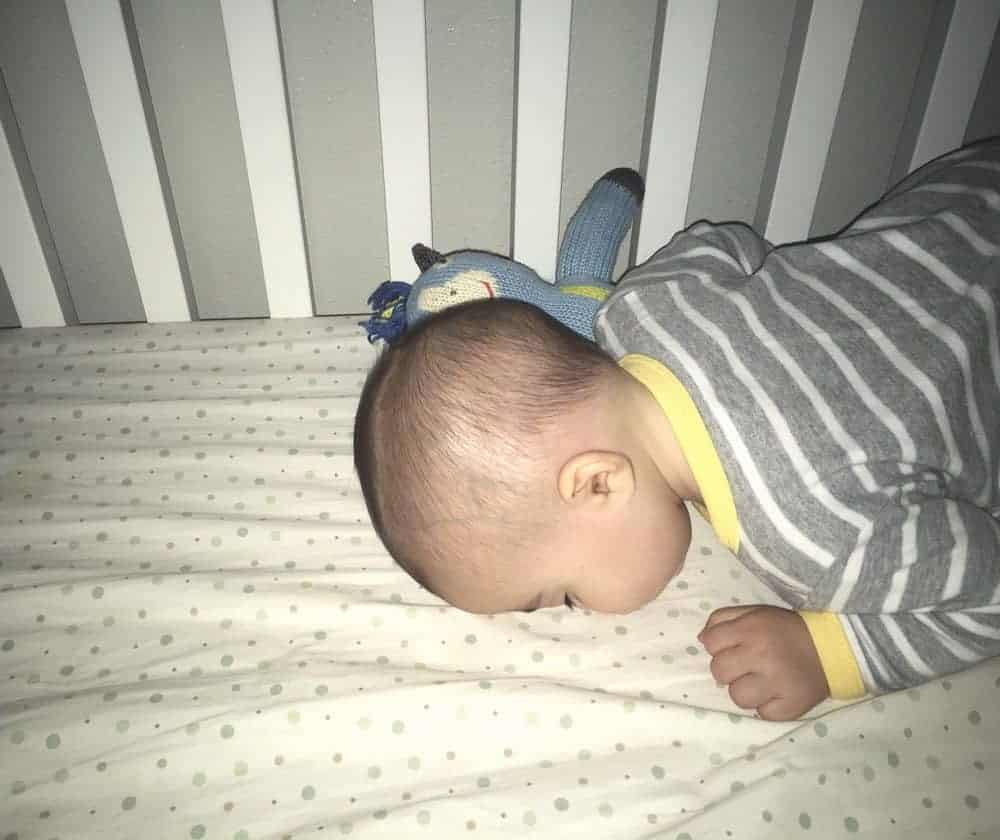 So what's a tired and worried mama to do? The short answer is to turn to the Internet and fall in love with a mattress.
Apparently, my baby isn't the first to decide that sleeping on their back wasn't going to happen, and lucky for me, someone with far more ingenuity and drive has already solved this problem.
There are so many cool things about the Newton Wovenaire Crib Mattress, it's hard to know where to start, but for me, the most important feature is that anyone, even a wee tiny babe, can breathe through it as if nothing is there. Parents of face sleepers all over the world can breathe a collective sigh of relief knowing that no matter how hard Junior shoves his face into this mattress, he can breathe normally. No seriously, I tried it, and it's amazing. It's also firm enough for infants, yet totally comfortable enough to use for years to come as your kiddo turns into a terror toddler.
Other Things I Loved:
The entire thing is washable. The cover can be zipped off and popped in the wash, while the mattress can be washed in a bathtub. Great for allergy kids.
Because it encourages airflow, it further reduces suffocation risk
It's light and easy to maneuver.
It's made of 90% air and 10% food grade polymer, and contains no foam, latex, springs, glue, or allergens. As a bonus, it is also 100% recyclable.
Things to Consider:
At $300 it's spendy, but not so out of the ballpark of other organic, upper-tier mattresses.
To maximize airflow, it's recommended you don't use a sheet. If you, like me, have a baby who is prolific in bodily fluids, this translates to lots of removing and re-zipping of the mattress cover, which can be a bit tricky if the blowout is at midnight and you don't have a spare cover. They sell breathable crib sheets to go with the mattress.
Where can I buy the Newton Wovernaire mattress?
If you'd like to check out the Newton Wovernaire mattress, you can find it on the Newton website.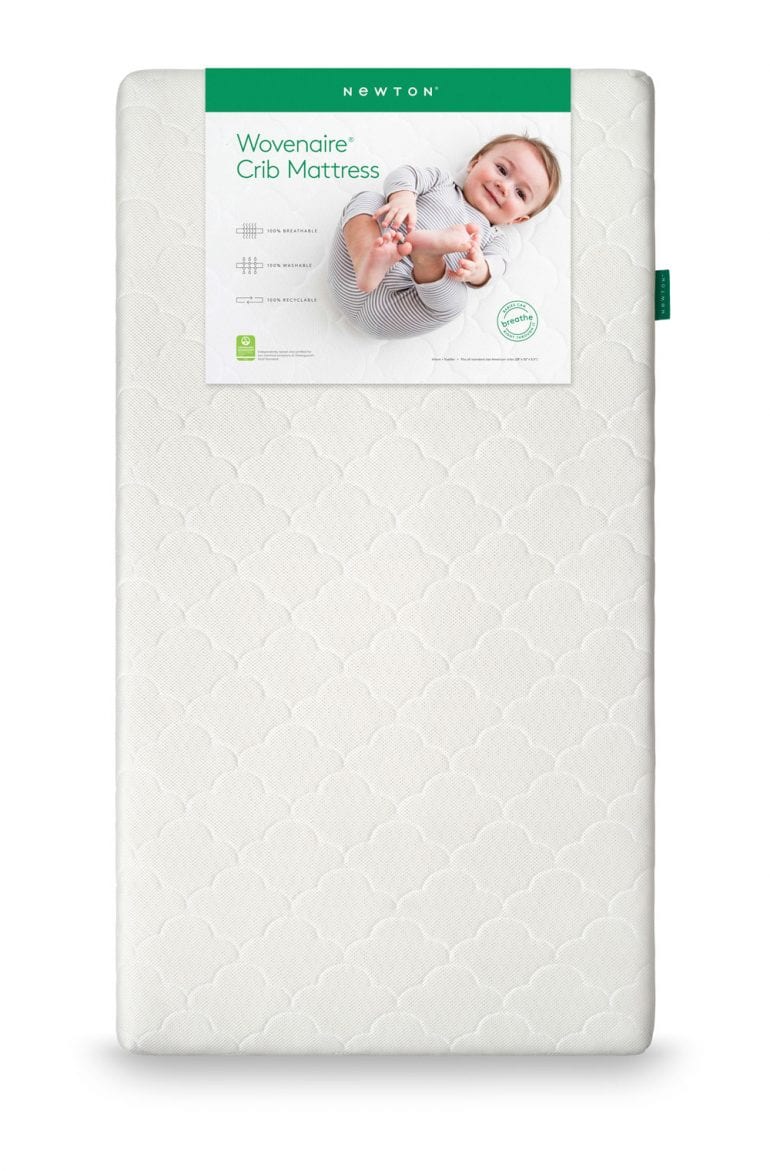 ---
Get posts & giveaway updates delivered right to your inbox
---
---