We were sent a mattress for review and this post contains affiliate links. All of our opinions and face sleeping are our own.
We all know the safest way for babies to sleep is on their back. This information is hammered into us at every visit to the pediatrician, printed on pajamas, and tattooed on our foreheads before being discharged from the hospital (was that just me?).

Since launching the Back to Sleep program - now called Safe to Sleep - in the mid-90s, sudden infant death syndrome (SIDS) rates have reduced by 50%, which is great! Hooray for tiny babies being saved and families not needing to go through the heartbreak of losing a child.

But some rebellious bebes don't sleep on their backs, and even when placed on their back, scream, cry, and flail around until they end up on their stomachs, where they fall asleep immediately and peacefully. Being the proud parent of a baby with this charming trait, I can assure you THIS IS STRESSFUL BEYOND BELIEF.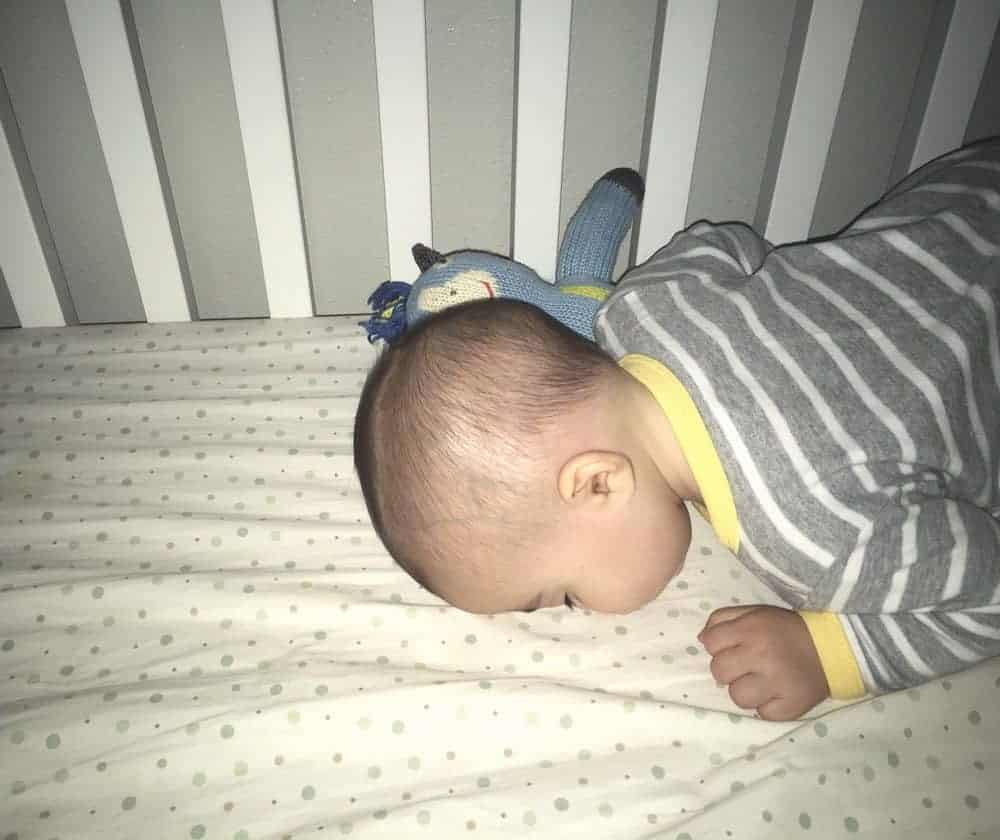 My little face sleeper
I could go into all the lengths I went to try and get our son to sleep on his back, but from three months old, when he started rolling over onto his stomach unassisted, he made it very clear sleeping on his back was just not an option. And as if sleeping on his stomach wasn't enough of a heart attack inducer, he prefers to sleep face down, with his nose compressed against the mattress.

So what's a tired and worried mama to do? The short answer is to turn to the Internet and fall in love with a mattress.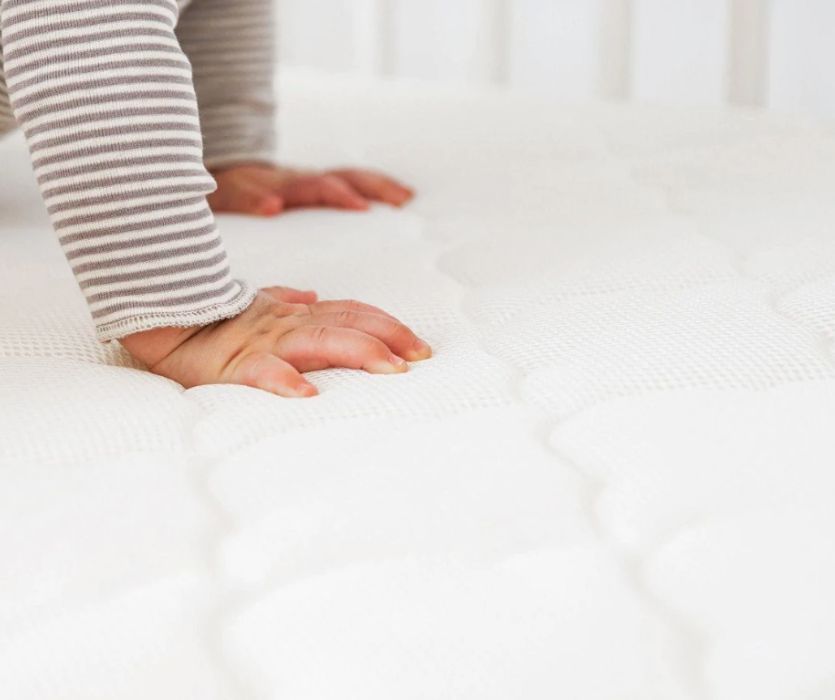 What's So Special About Newton Baby Crib Mattresses?
There are so many cool things about the Newton Wovenaire Crib Mattress. To me, the most important feature is that anyone, even a wee tiny babe, can breathe through it as if nothing is there.

Parents of face sleepers worldwide can breathe a collective sigh of relief knowing that no matter how hard your baby shoves their face into this mattress, they can breathe normally, with no risk of suffocation or pooling CO2. No seriously, I tried it, and it's amazing.

The super airy core of this mattress also helps keep baby from overheating, which is important as this may also increase the risk of SIDS. (Keep in mind that the cause of SIDS is still unknown so no one, including me, is claiming that this mattress prevents it.)
It's Free of Nasty Chemicals
The Wovenaire core of this breathable crib mattress is made of 90% air and 10% food grade polymer. Yep, that's IT. With no foam, glue, latex, or springs, there are also no VOCs or harmful off-gassing some common mattress products can produce.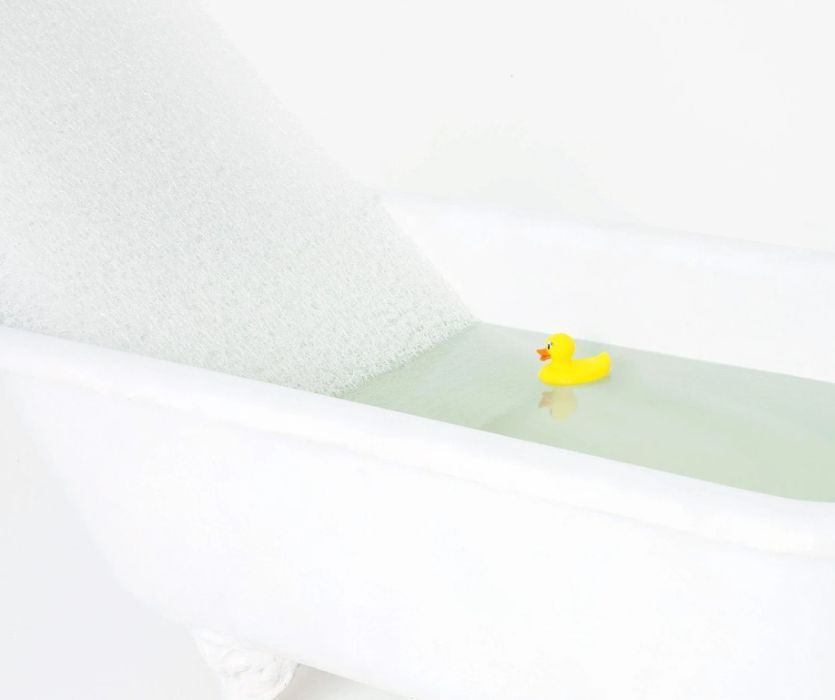 It's Super Easy to Wash
The entire newton mattress is washable. The cover can be zipped off and popped in the wash, while the mattress can be washed in a bathtub or shower. This is great for kids with allergies or kids who tend to dribble, drool, or otherwise dampen their mattresses on a regular basis.
It's CPSC and Greenguard Gold Certified
Getting the green light from the consumer product safety commission means it really is safe for your kiddo. Products that receive this certification have undergone independent testing and when used correctly, are considered safe for their specified use. A Greenguard Gold Certification means independent testing has confirmed the product does indeed meet the standard for low chemical emissions, which is also a bonus. These two certifications can give you peace of mind that this breathable mattress is a safe product inside and out.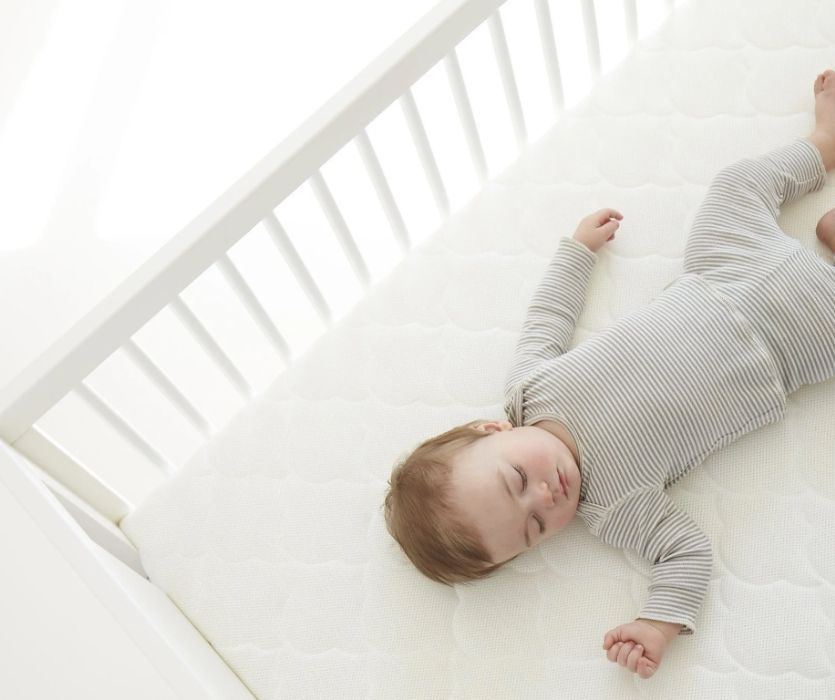 Okay, this sounds cool. What are the deets?
There are currently four different breathable mattress options available. The first three all fit standard crib dimensions (52" x 28"), while the mini is for smaller cribs (37.75" x 23.75"). One important thing to note - for maximum breathability, it's recommended this mattress be used as-is, meaning no sheet. Purchasing an extra mattress cover or two is probably smart.

Each mattress is firm enough for use with an infant but designed with comfort in mind meaning you can use it for years to come as your toddler transitions into a toddler bed.

The Essential -  $249 - The cheapest of the full-size options, this mattress is 4" thick and comes with a soft removable cover.

The Original - $299 - The next level up is thicker at 5.5", and comes with a slightly more luxurious quilted removable cover. This was the product I sampled.

The Waterproof - $349 - Although the price point on this one is significant, the addition of a waterproof barrier on the toddler side means less mattress washing, and more years of use for you and your toddler. This one is also 5.5" thick and comes with the quilted cover.

The Mini - $199 - This small but mighty mini crib mattress clocks in at 3" thick and also comes with a washable cover. Perfect for smaller cribs, but NOT for use in a play yard.

The Newton Baby Mattress has found the perfect blend of comfort, safety, and innovation. For people who expect more from their baby's mattress, this is certainly one to consider.
Where can I buy the Newton crib mattress?
If you'd like to check out the Newton Wovernaire mattress, you can find it on the Newton website.
Our next reco: Best Safe Sleep Options
---
Get posts & giveaway updates delivered right to your inbox
---
---