If you aren't familiar with the Owlet sock, you can check out our review of them here. In a nutshell, the sock allows you to wirelessly monitor your baby's heart rate and oxygen levels, so you can rest easy knowing your baby is sleeping both soundly AND safely.
It is wildly popular and has been at the top of baby registries for years. The only problem was there was no video component. Until now!
Introducing The Owlet Cam
Owlet is launching a camera that can pair with their Smart Sock to give parents the ability to hear, talk to and see their baby from anywhere. It's a bit of a game changer and I'm sure other baby monitor companies are crapping their pants.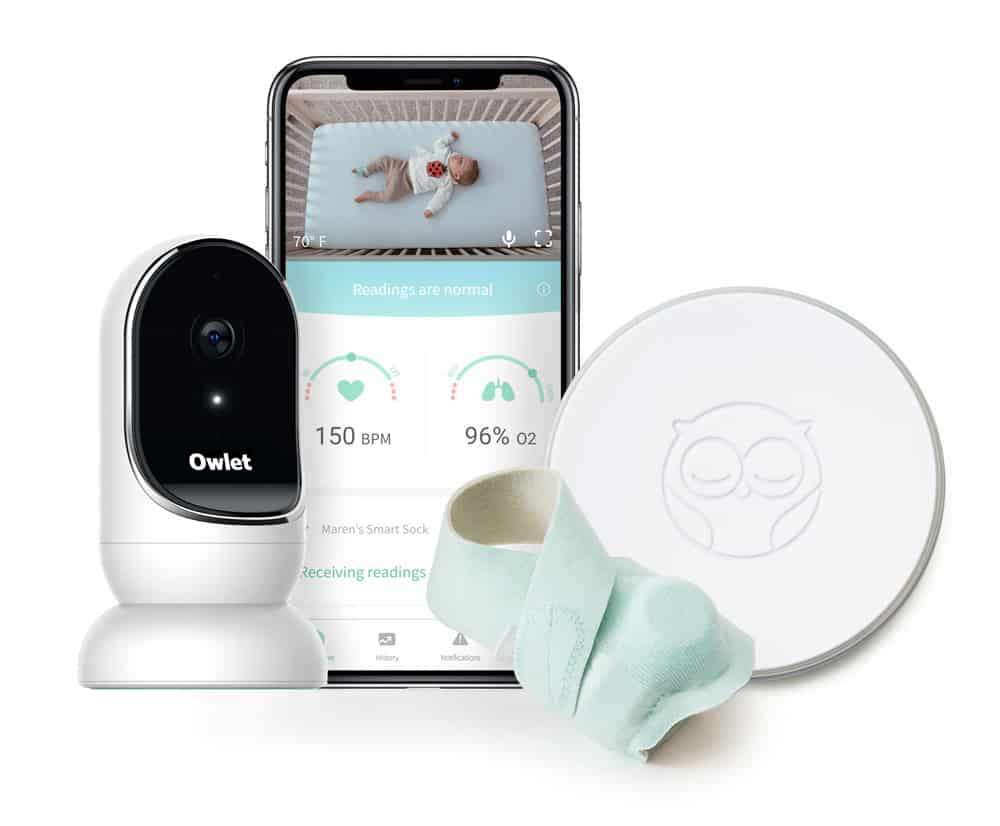 Here are some of the cool features Owlet's new video baby monitor includes:
1080p HD video live streams directly to your smartphone so you can check on your little bean from the next room, or the next state.
Active listening through the camera's background audio allows you to continue using your phone as normal (can't miss that daily Words With Friends date with your bestie!), while still low key monitoring what's going down in your nursery.
130° Wide Angled Lens makes it easy to see every nook, cranny, and blowout.
Two-way audio lets you and your partner shush from the comfort of your couch.
Room temperature sensor so you know if you need to adjust accordingly.
Encrypted WiFi, because access to your babe (and your singing voice) should be kept private and secure.
Proactive Smart Sock notifications keep you current with your baby's latest health stats (if they have an Owlet sock).
Additionally, when used in conjunction with the sock, the camera feeds data into Owlet's Connected Care platform, painting an even more comprehensive picture of what's going on with your little one. Statisticians, rejoice!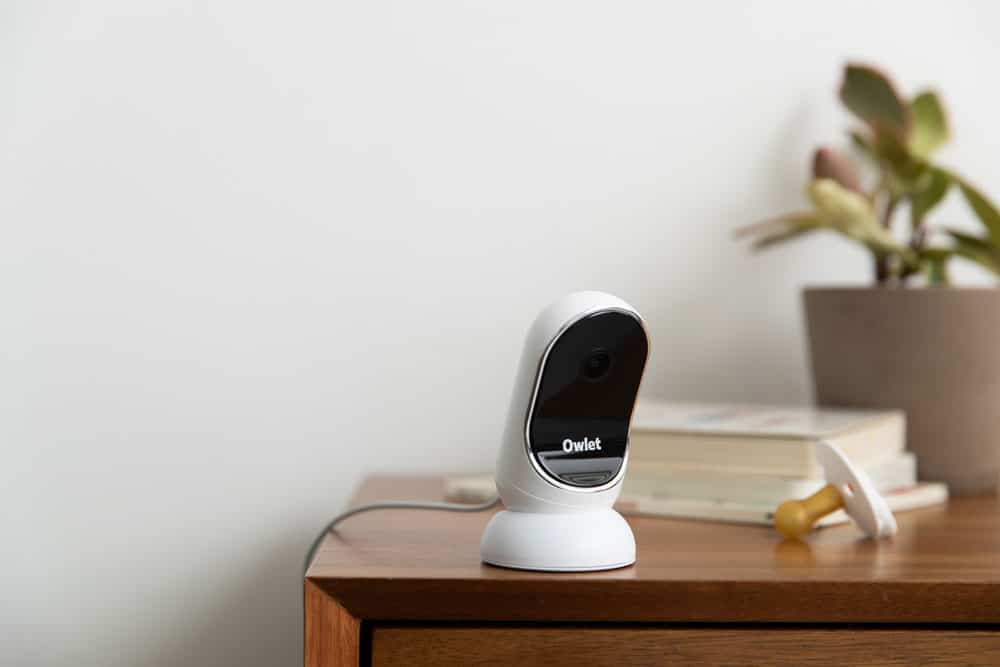 Where Can I Buy the Owlet Cam?
You can order directly from the Owlet site.
Our next recos: Safe Sleep: The AAP Wants Me To Do WHAT?!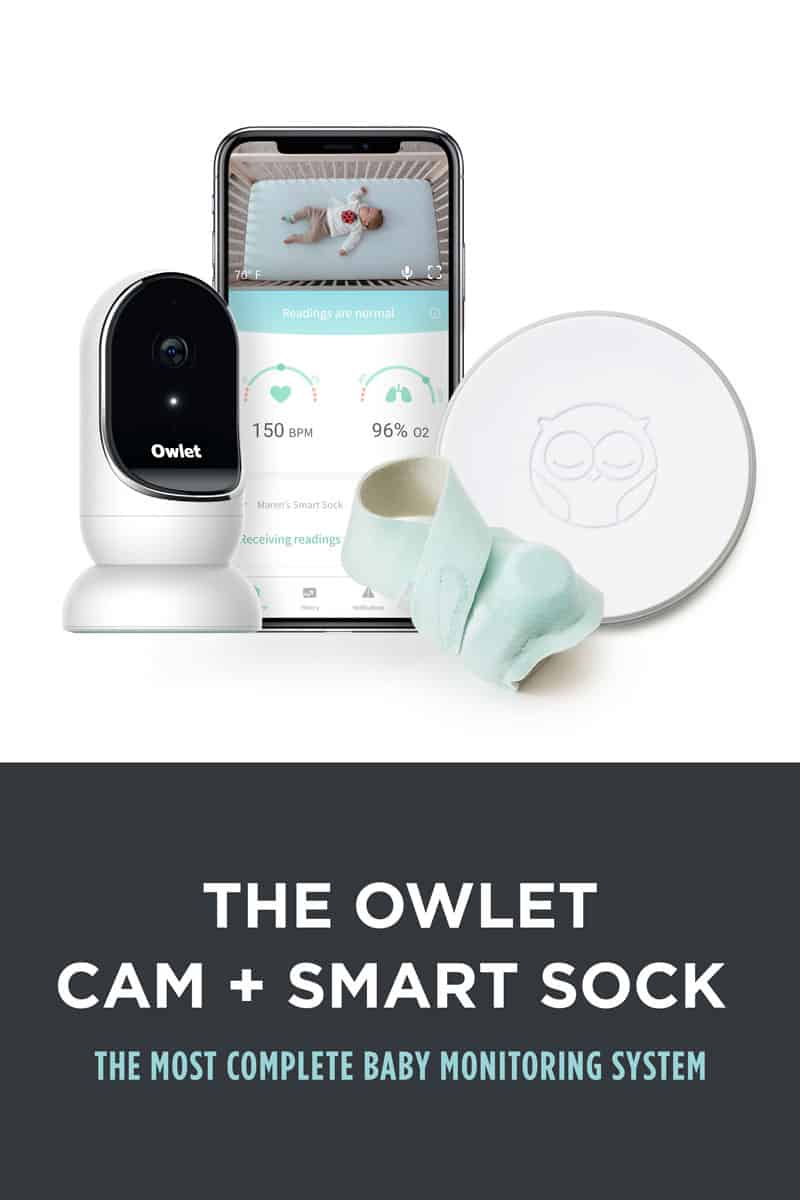 ---
Get posts & giveaway updates delivered right to your inbox
---
---