Pumpkins giving birth? I had no idea this was a thing. But, apparently, it is.
All I can think of when I look at them is, "Yep, that's about right."
Without further ado, here are all the delightful and terrifyingly accurate photos of pumpkins giving birth.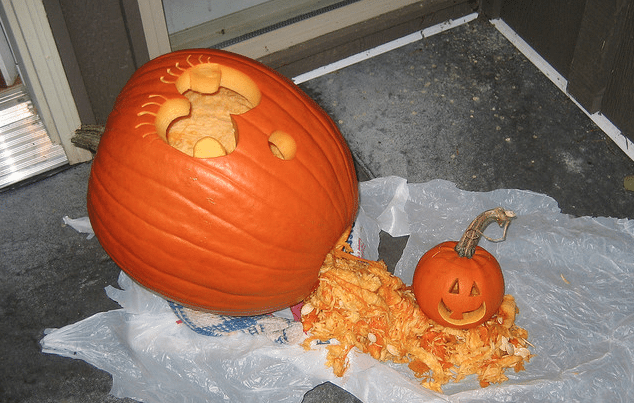 I'm impressed that this pumpkin had the foresight to prepare for her home birth with the plastic tarp. She must have a good midwife (probably an acorn squash).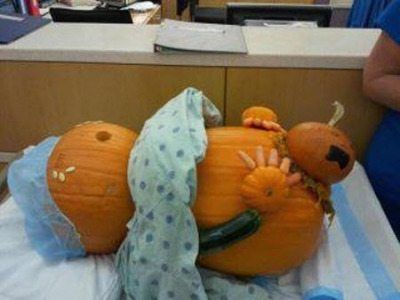 I can't tell if she's screaming from labor or lack of leg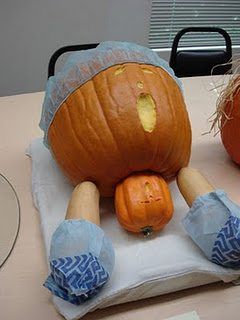 I love the booties.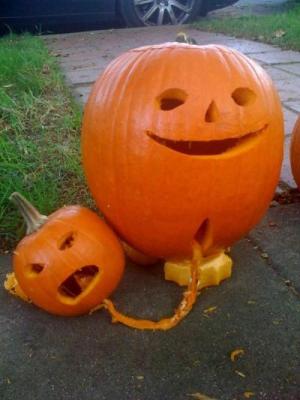 Ah, the wave of post birth relief.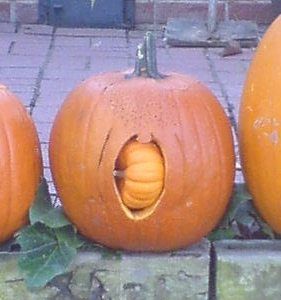 How can something so simple weird me out so much?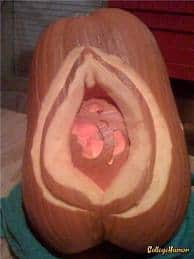 I'm a little concerned with the level of detail here.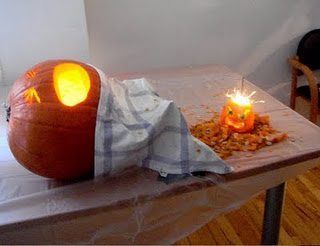 You yell as much as you want, Honey. Those angry sparkler babies are damn painful.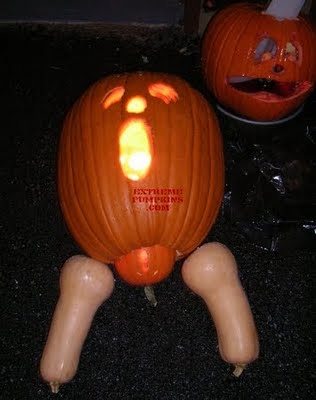 I love the horrified pumpkin in the background. That's right, Buddy, birth isn't always pretty so smarten up before she kicks your ass with her butternut squash legs.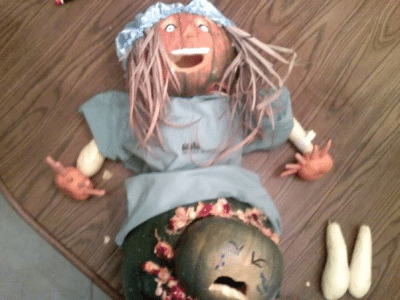 What are those two while gourds doing off to the side? Are those legs?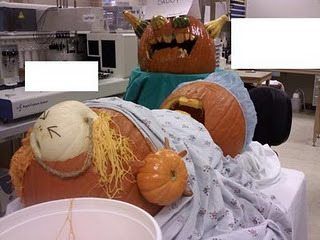 I'm a little impressed at the back story this picture creates.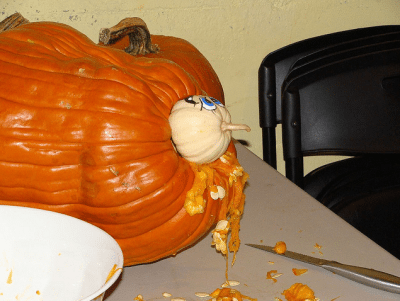 I wish someone would move that knife out of the shot and clean that poor pumpkin up. She doesn't need that nonsense.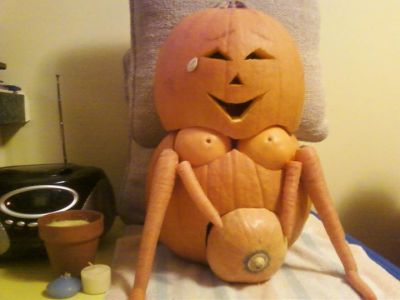 This gourd really has it together. Candles, music, skinny legs and full control over her birth. Bravo!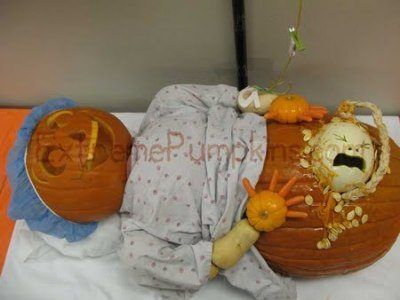 I think this pumpkin needs more meds – delirium has clearly set it.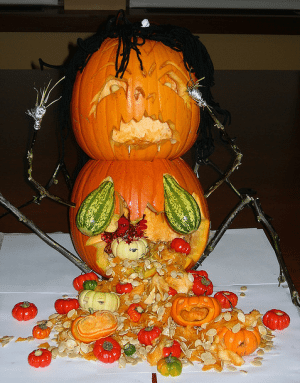 Holy shit, how am I going to feed all these pumpkins!?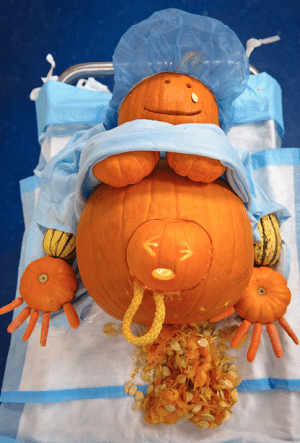 That's a pretty awesome underboob that pumpkin is sporting. It sort of cancels out the mess she made on the table, non?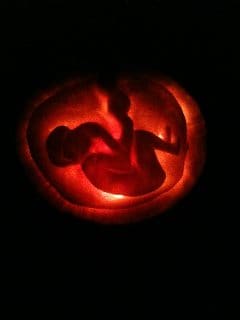 This was carved by an OB nurse for the hospital she works at and I think it's totally kickass.
There you have it.
I hope you're as disturbed as I am by the emotional accuracy that some of these pumpkins possess. Happy Halloween!
Our next recos: Wicked Baby Halloween Costumes
---
Get posts & giveaway updates delivered right to your inbox
---
---