Partnership with Sequenom.
Documenting your pregnancy with maternity pictures is a great way to capture the magic of that gorgeous pregnant belly. Okay, okay, I know it doesn't necessarily feel gorgeous, but pregnancy photos can be a great excuse to get dressed up, or even dressed down for something playful and fun.
Regardless of if you go with a professional photographer, or just do a quick at-home shoot for Instagram, here are some maternity photo ideas to help inspire you.
50 Maternity Photoshoot ideas: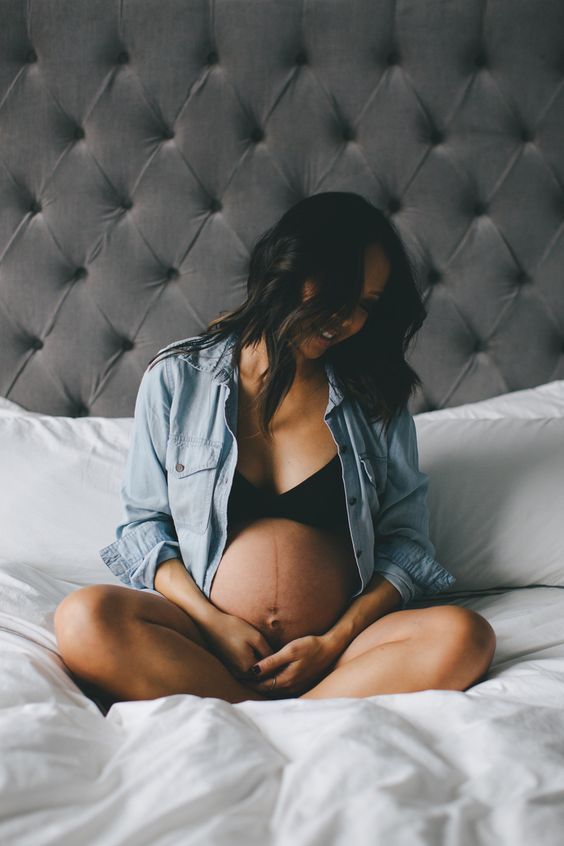 #1 Let's get straight to the star of the show. The belly. The bump and nothing but the bump.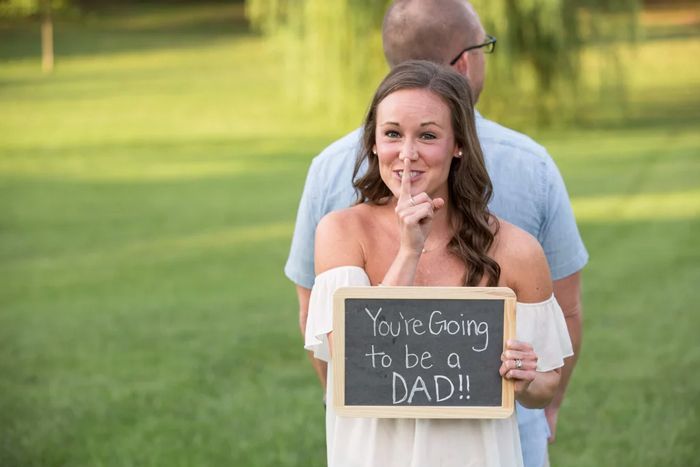 #2 Are you early for every party? If so, how about surprising the dad?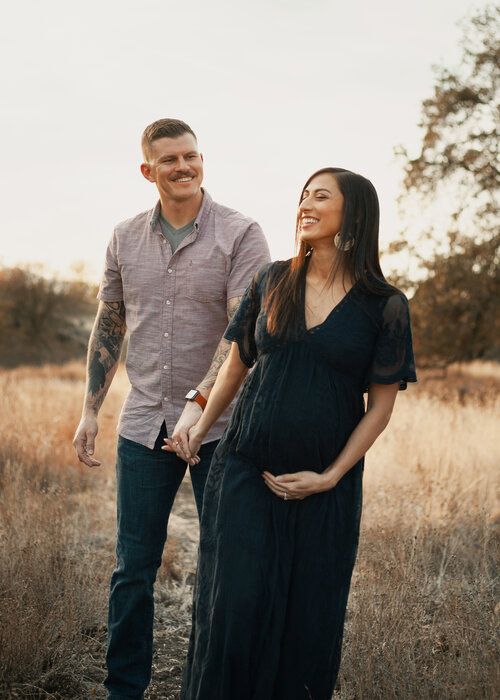 #3 Lovely in its simplicity, and as a bonus, this is a maxi dress you can easily wear again.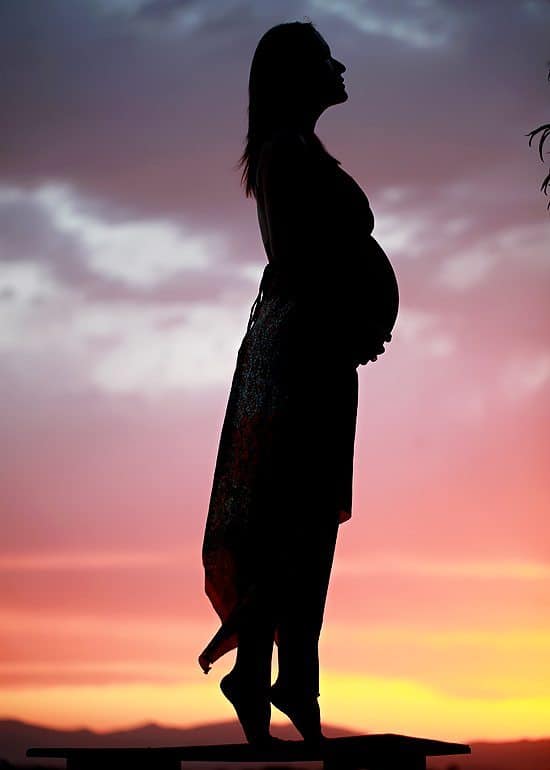 #4 Classic and beautiful silhouette at sunrise… or sunset, if you're more of a night owl.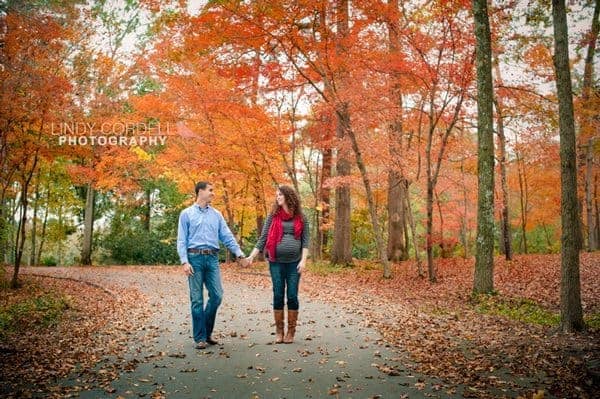 #5 Winter? Spring? Summer? Fall? Every season has its beauty, so capitalize on that.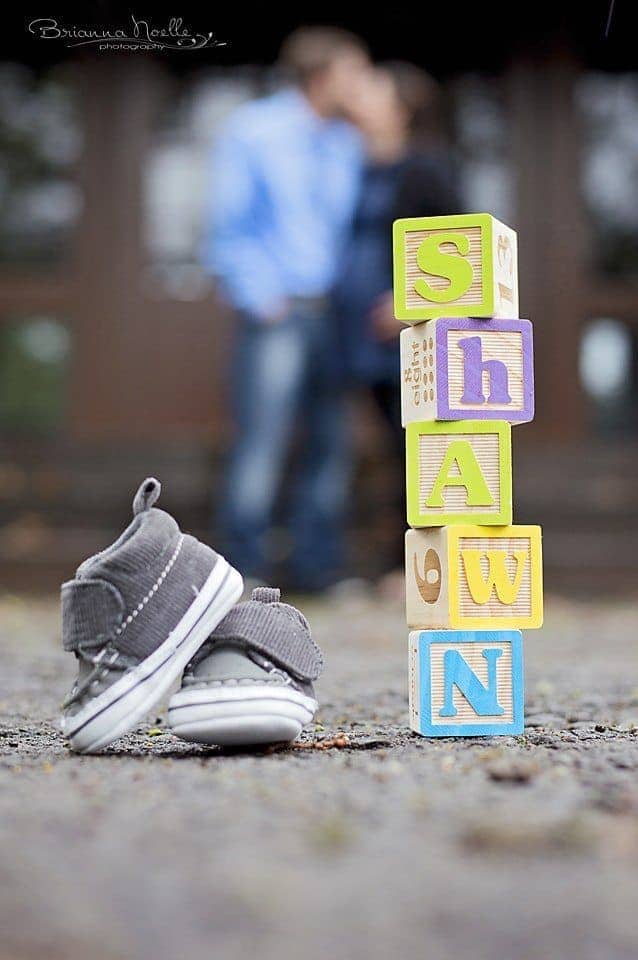 #6 Cute props go a long way! A favorite childhood toy and a pair of baby shoes. Perfect for sharing the news and the name!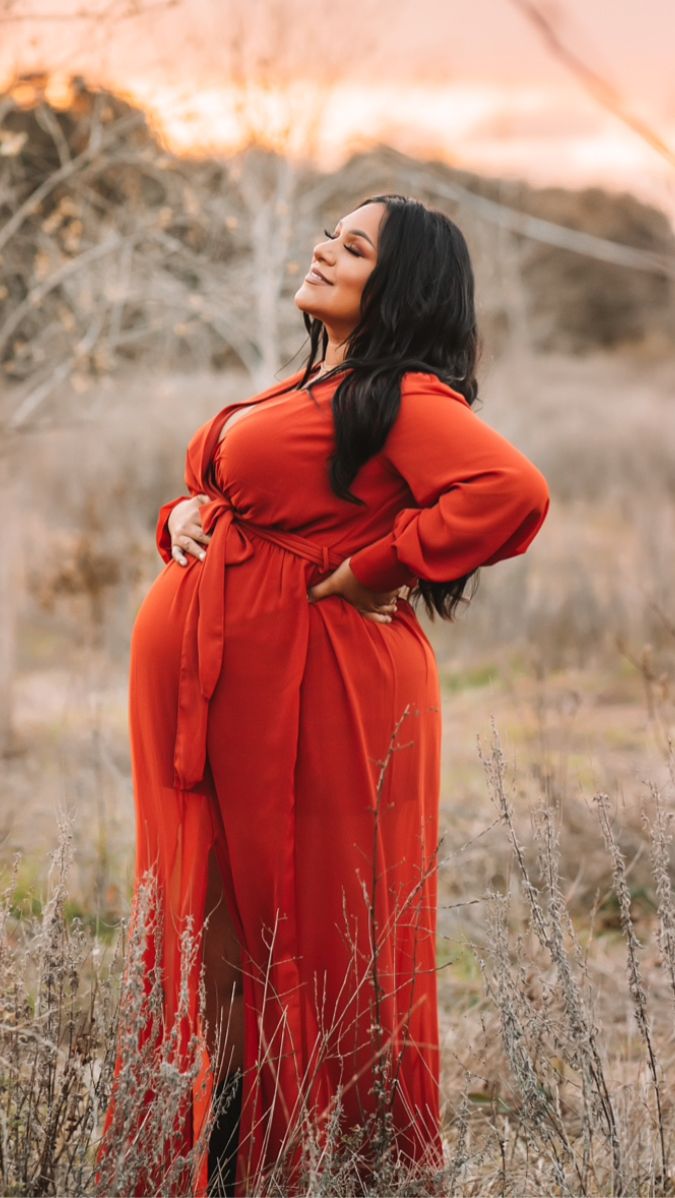 #7 Beautiful. Simple. Classic. Also an excuse to get dolled up and buy a fancy gown if that's your thing.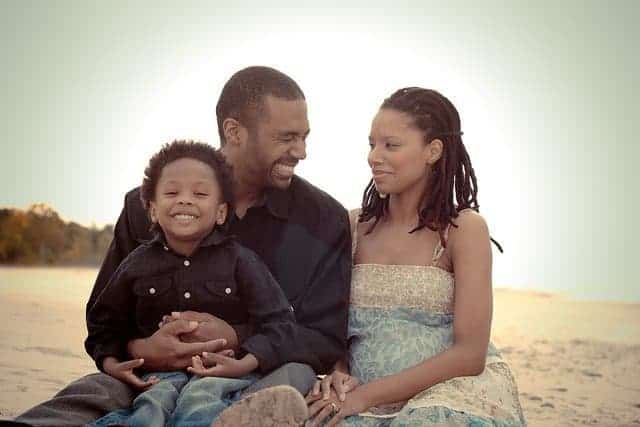 #8 Let dad's love for the baby – and you! – shine through.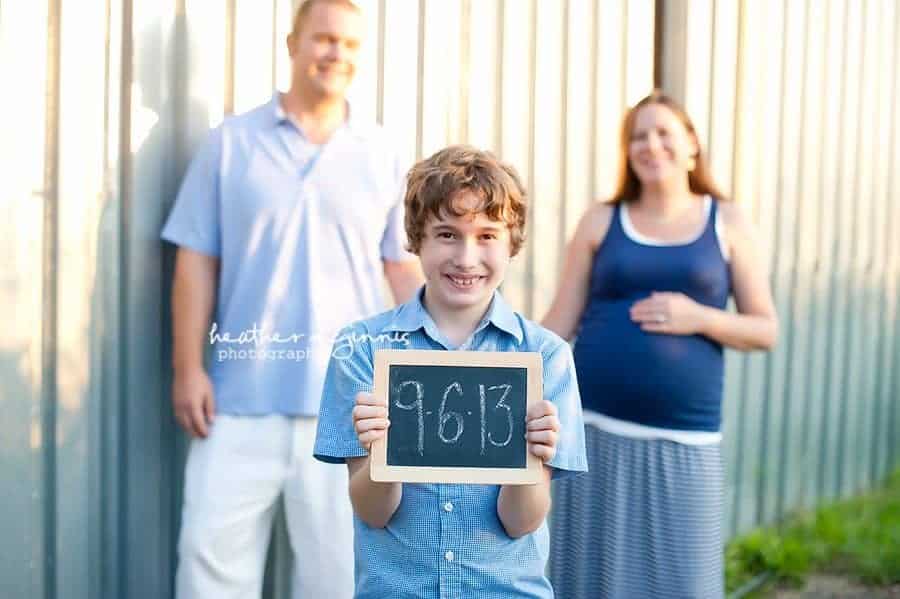 #9 Let people know when to start hounding you daily to see if you have had that baby yet (send them to haveyouhadthatbabyyet.com)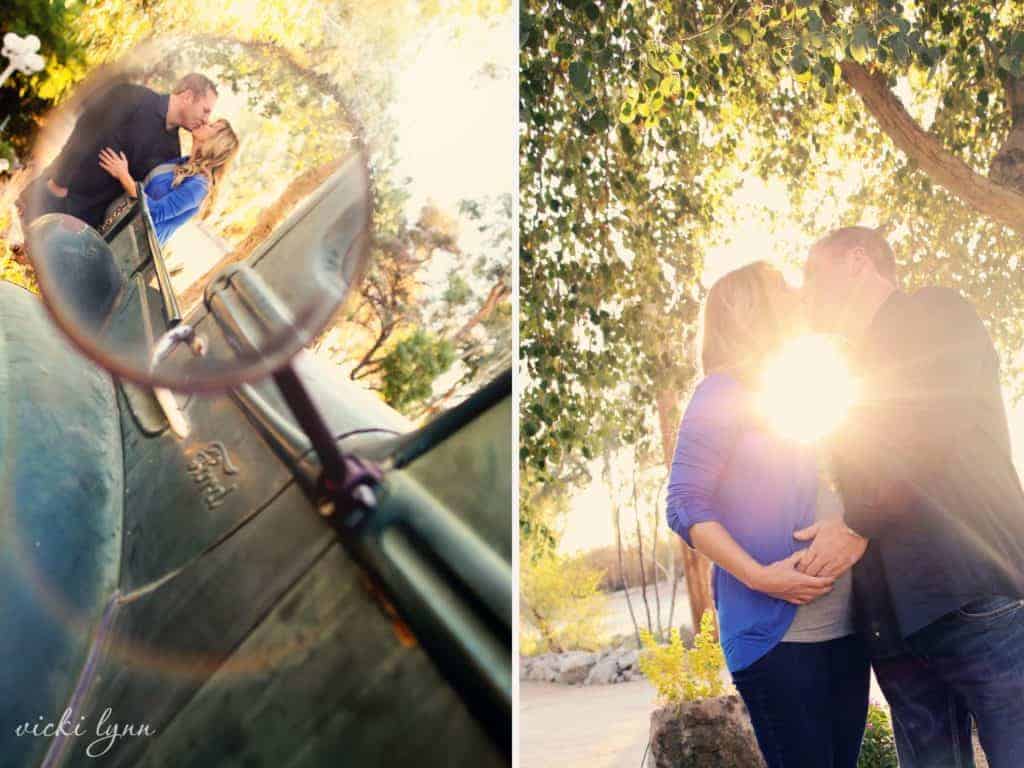 #10 A simple shot can become visually interesting with a change in perspective.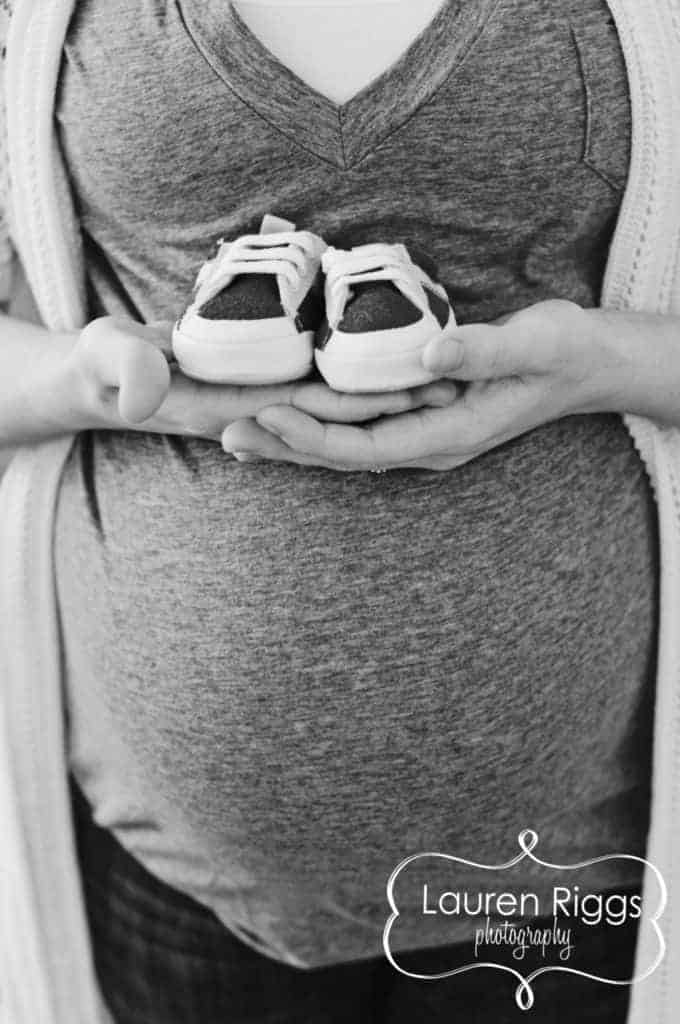 #11 I had always wondered what teeny tiny baby shoes were actually good for. Now I know.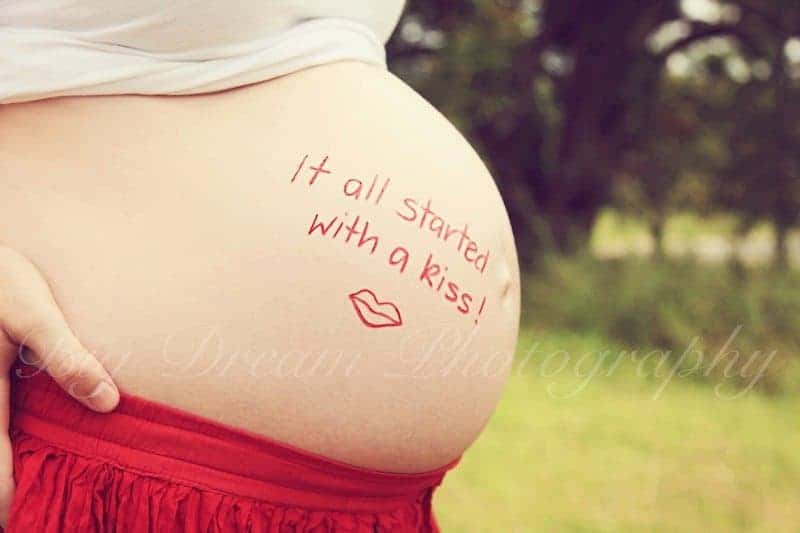 #12 Tell your story. "It all started with a bottle of whiskey…"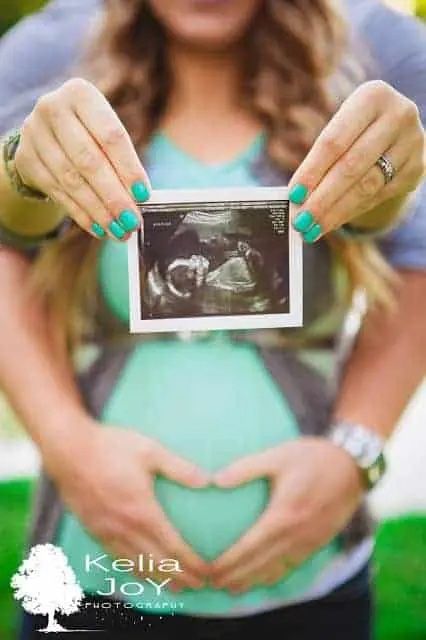 #13 Get a picture of the baby in the picture of the baby bump. Meta!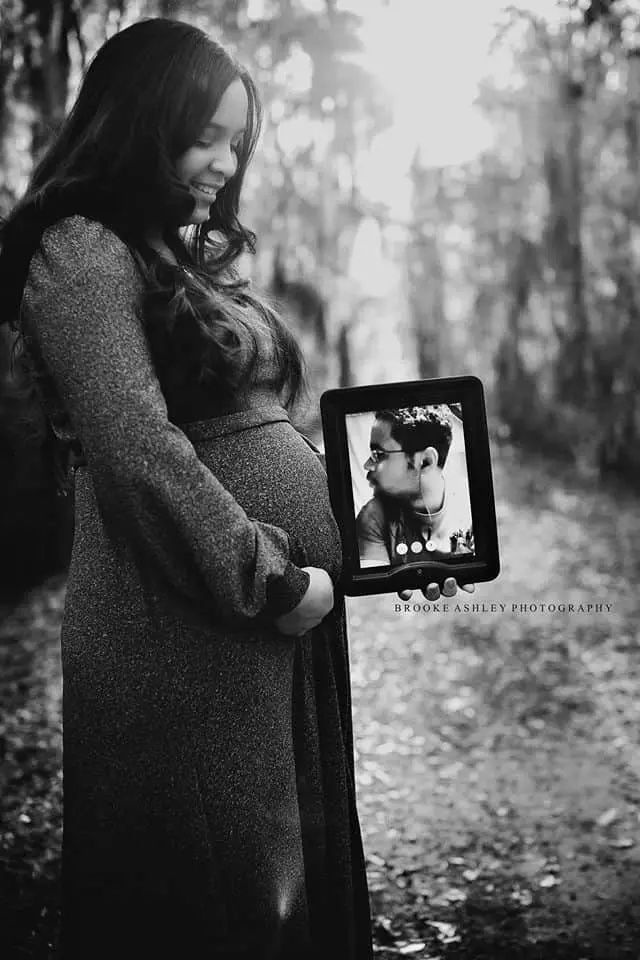 #14 Is the dad away and unable to be there? Check out this idea!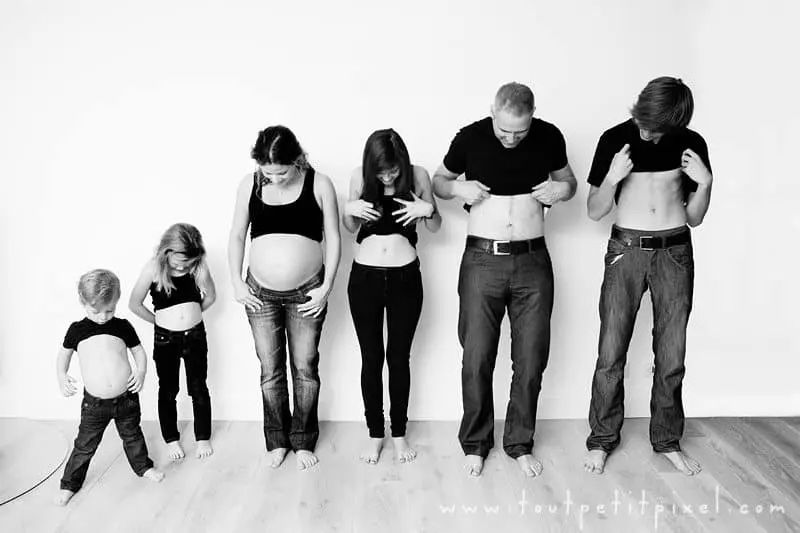 #15 Get the whole family in the picture!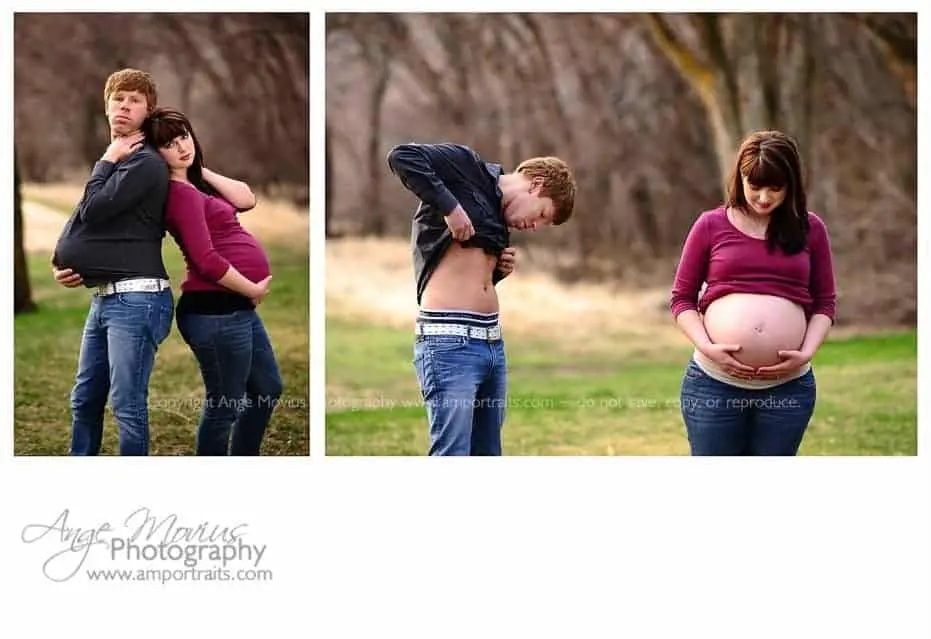 #16 You're going to need a sense of humor to make it in this parenting gig. There's nothing wrong with having a playful maternity photo session!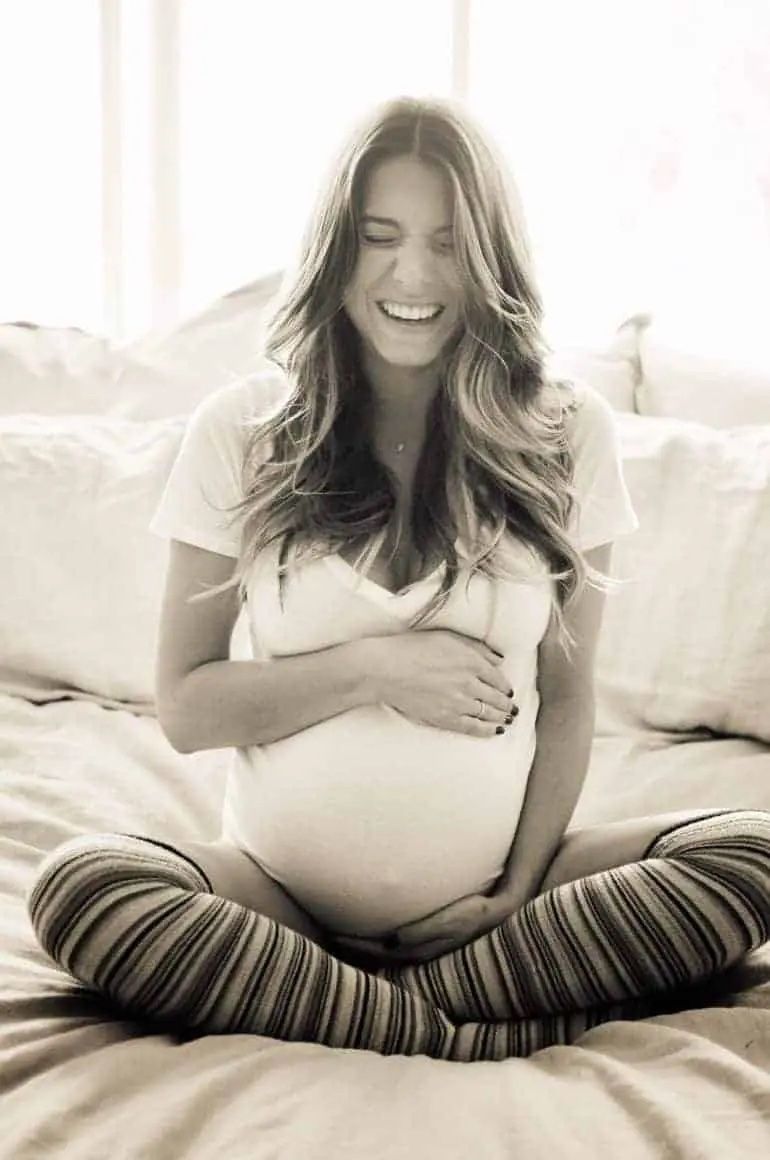 #17 So many maternity photos look somber and serious. Laugh!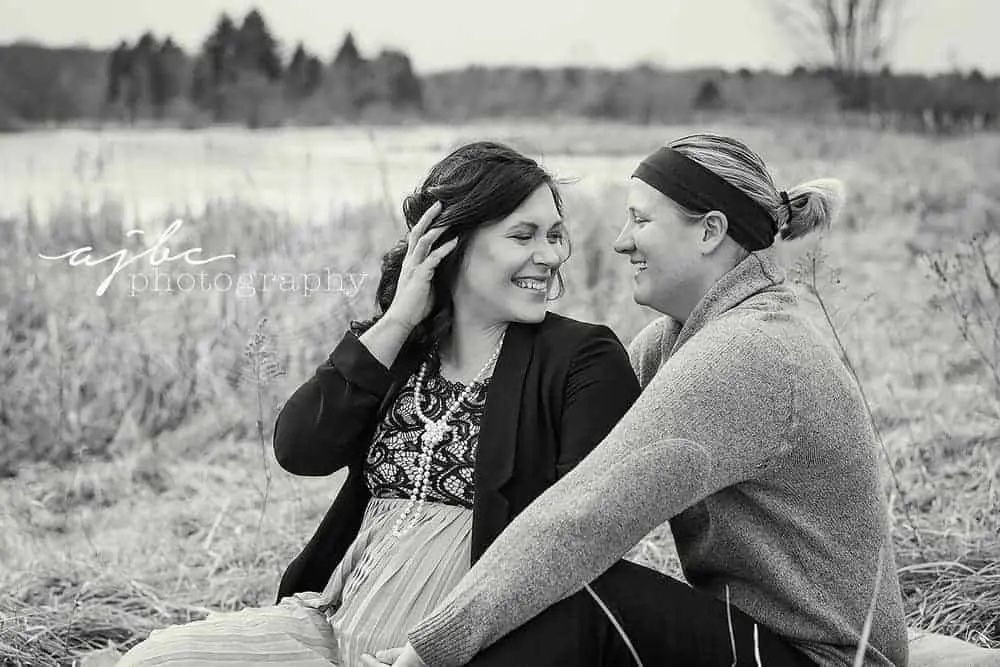 #18 Make sure to get some classic black and white shots.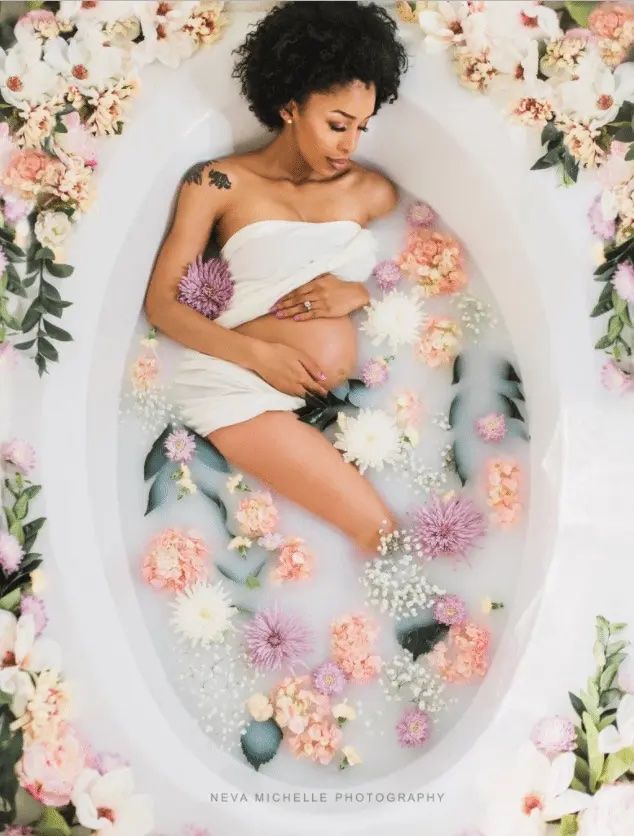 #19 I find everything about this gorgeous.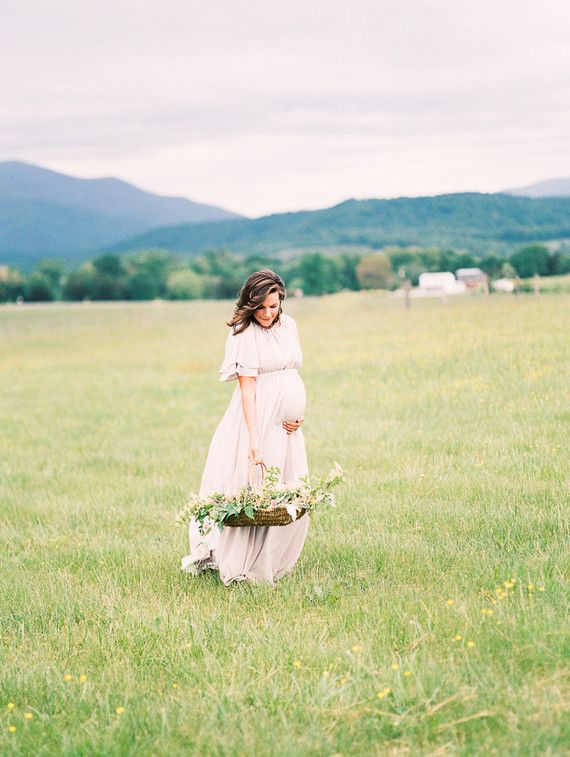 #20 Beautiful. Kinda meadow maiden!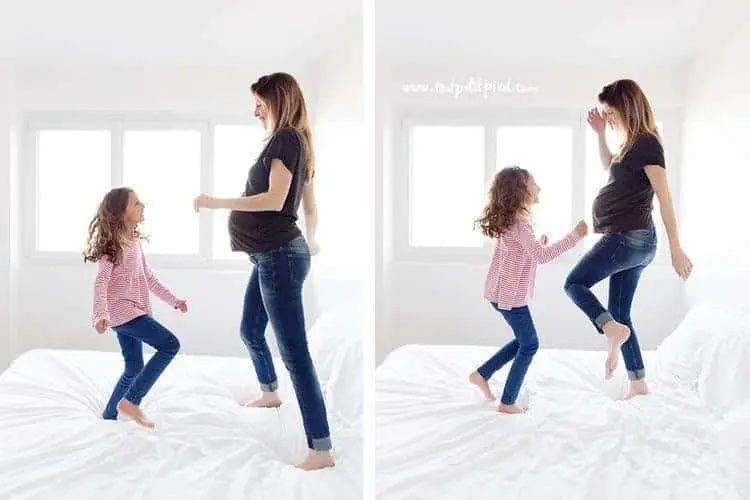 #21 I love this mom and daughter shoot.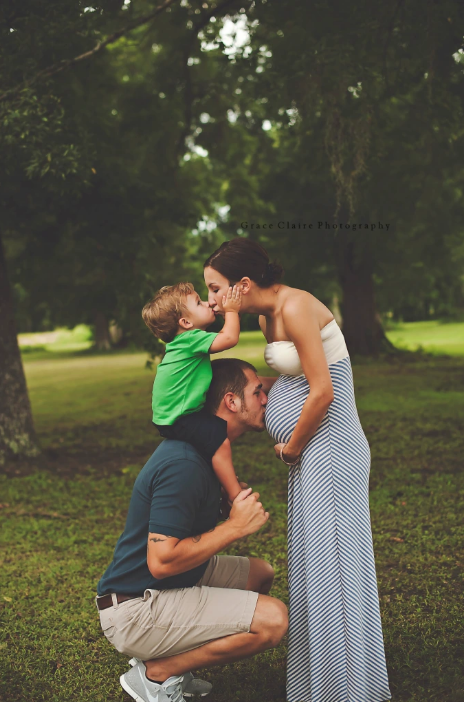 #22 Two in diapers is going to be challenging, but it is also adorable for a maternity photoshoot.
#23 It's like herding cats, but you're a pro.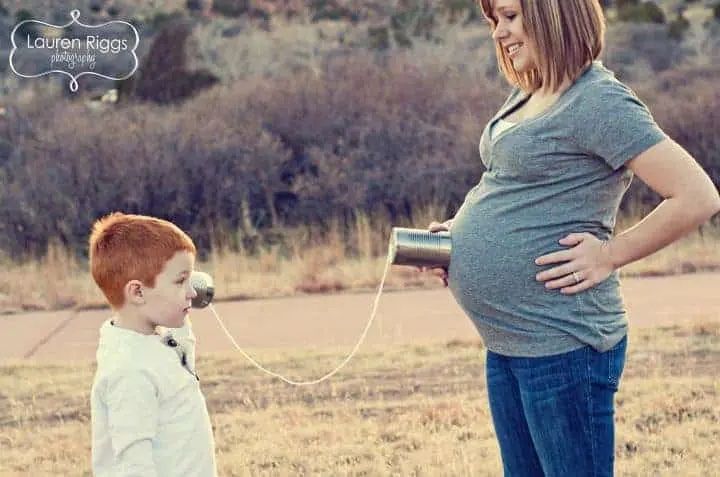 #24 A cute idea for older siblings.
#25 Get out just before sunset for some beautiful golden light. They don't call it the "golden hour" for nothing.
#26 Delicious puns. Use sparingly!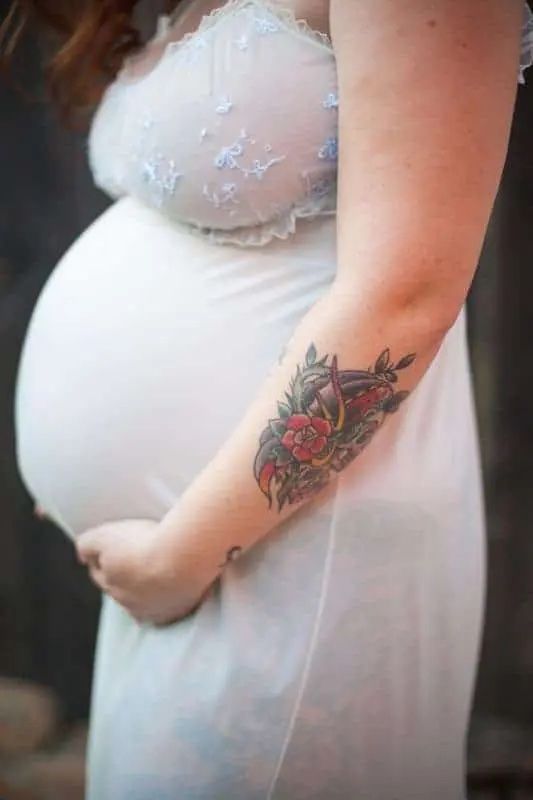 #27 So many women are asked, "but what's going to happen to that tattoo when you get pregnant?" The answer? This! And it's awesome!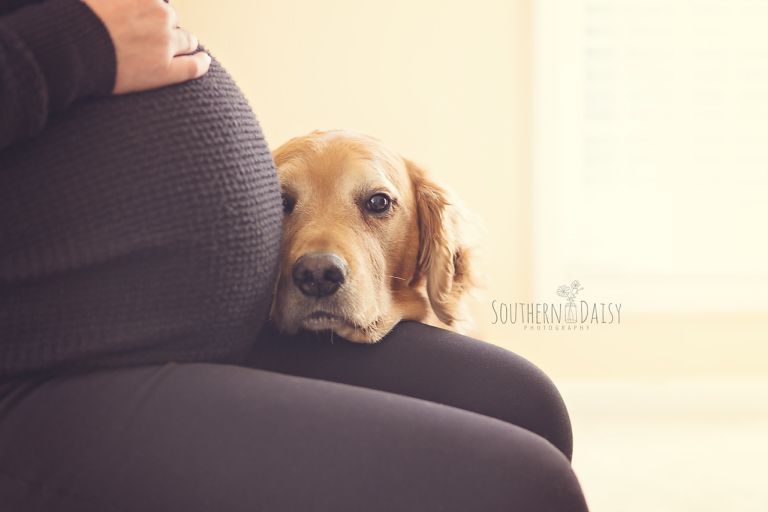 #28 Include your furry family members. But really, how can you go wrong with pets?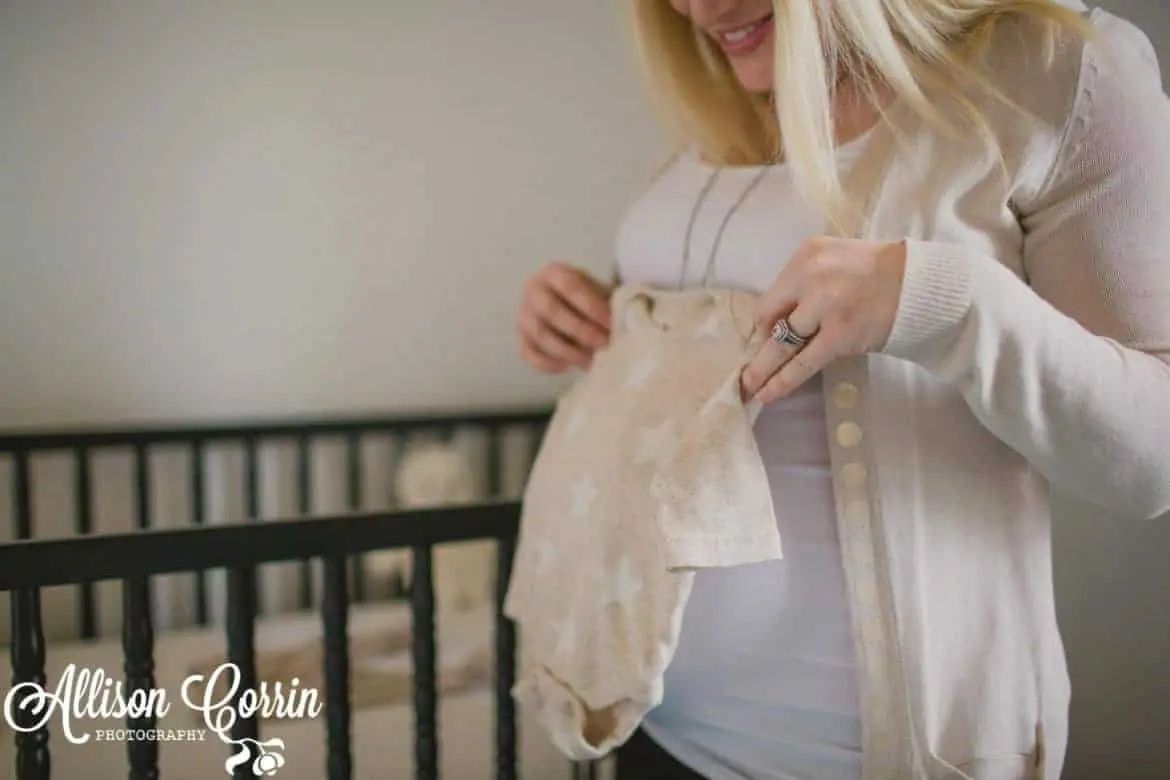 #29 This is the only time that the nursery will be clean enough for professional photos.
#30 It is easy to get carried away with trendy ideas, but sometimes a well-framed photo is all you need.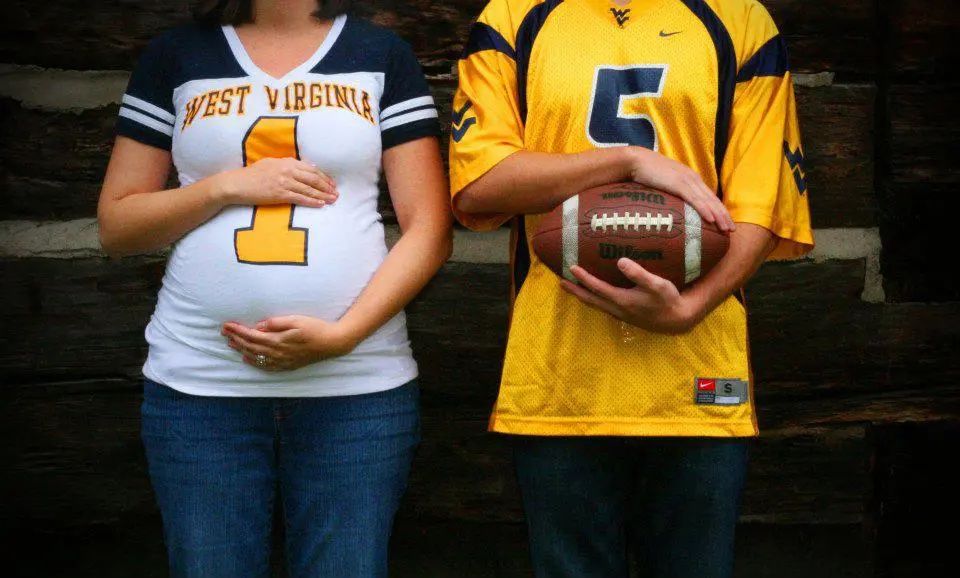 #31 You will cherish pictures that highlight your hobbies. One of my favorites from my pregnancy was me at 36 weeks pregnant, on roller skates.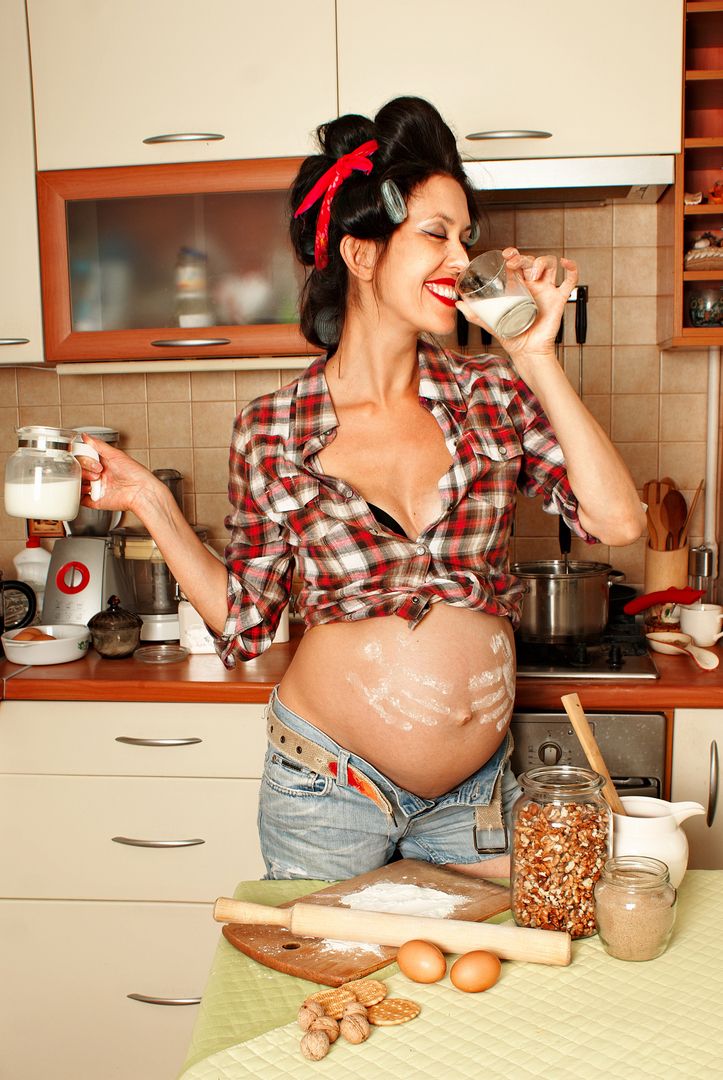 #32 Life isn't always pretty, but the photos can be.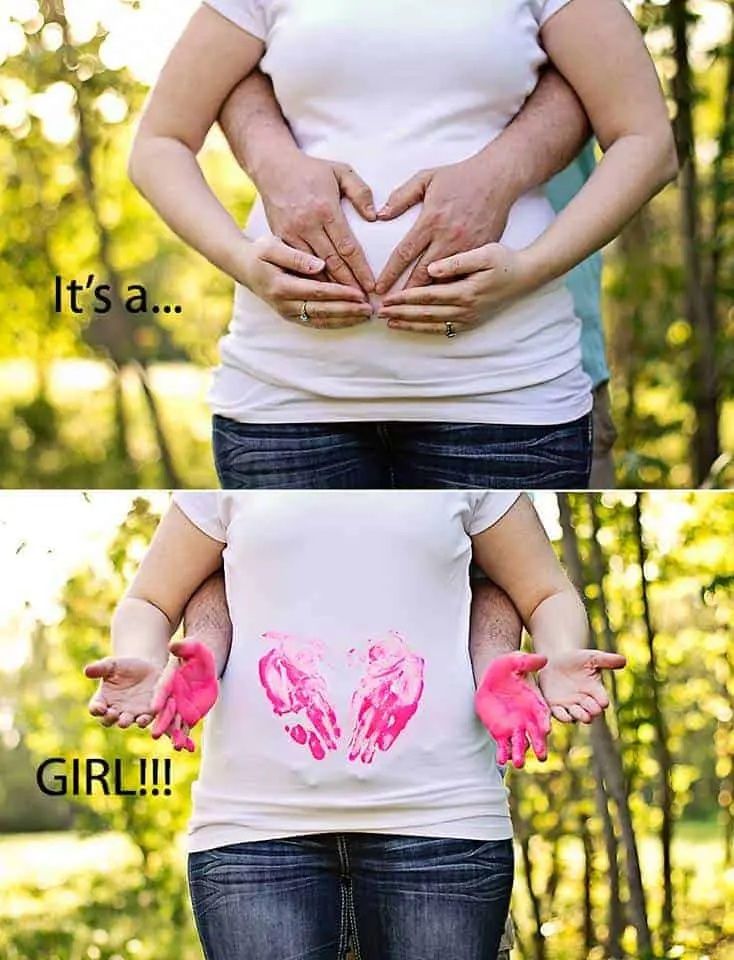 #33 Your maternity shoot can pull double duty as a baby's gender reveal, and rather than burning down a forest, all you need is a t-shirt and some paint.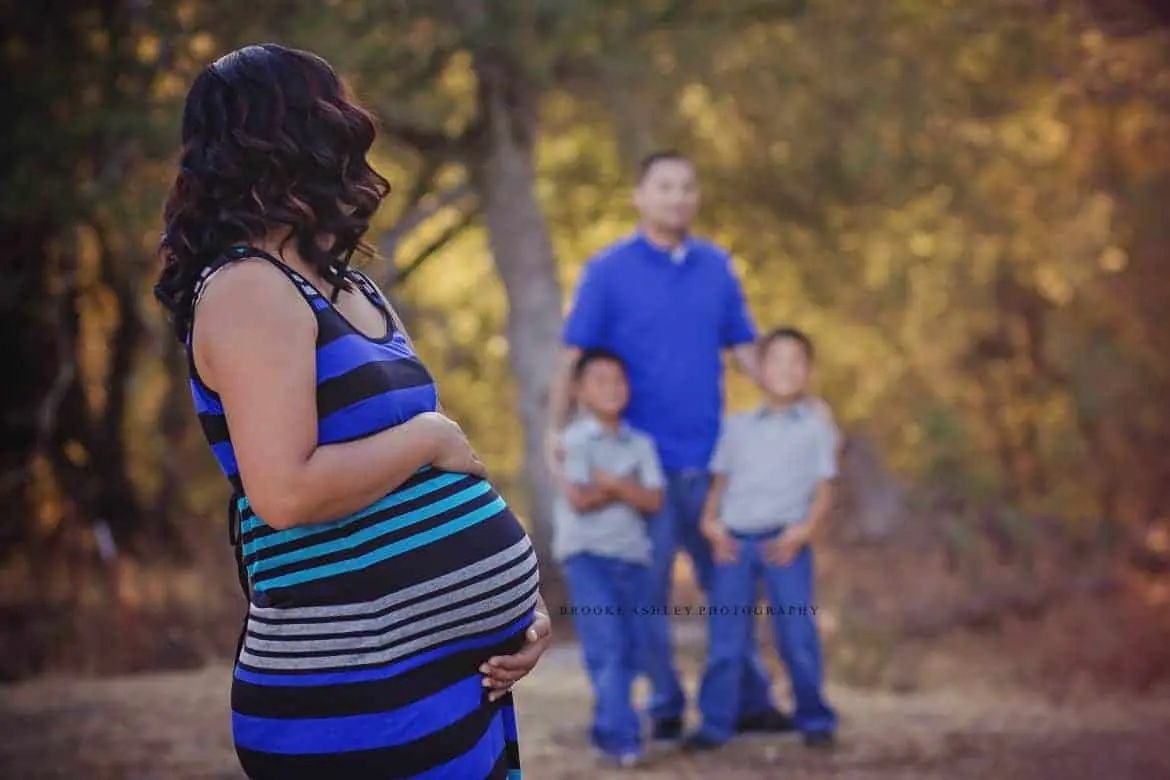 #34 What's not in focus can be just as important as what is. A pop of color and a coordinated wardrobe can really make this work.

#35 Candid and fun.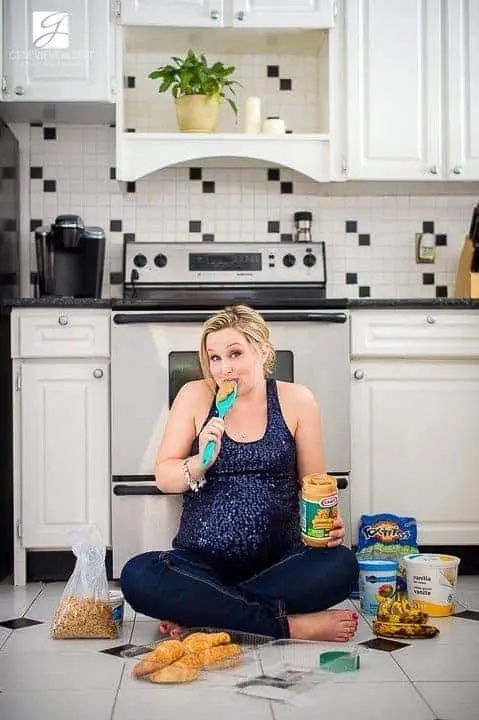 #36 What have you been craving? I would have been surrounded by frozen peanut butter and jelly sandwiches.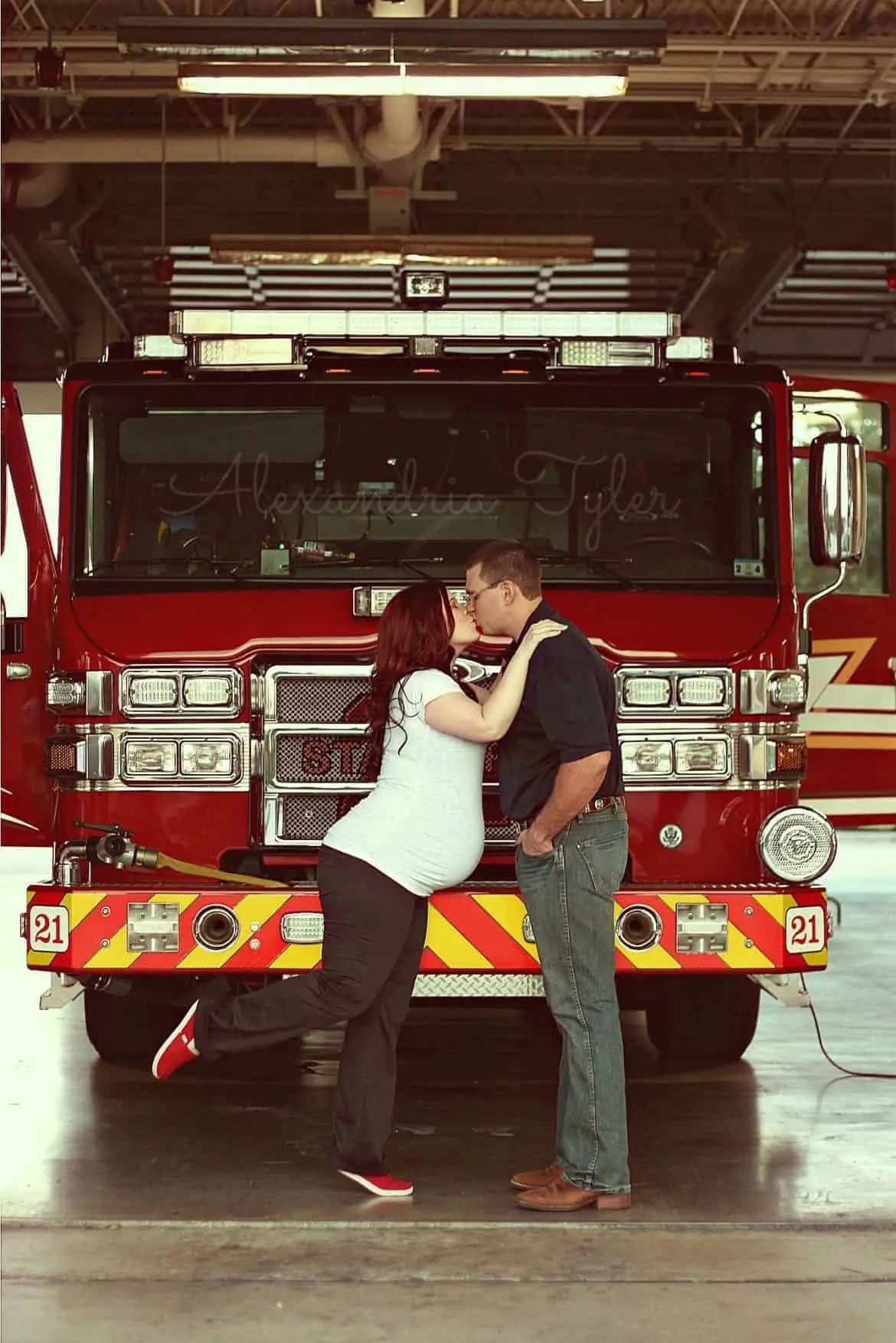 #37 Fireman? Teacher? OBGYN? Incorporate your careers into your portrait.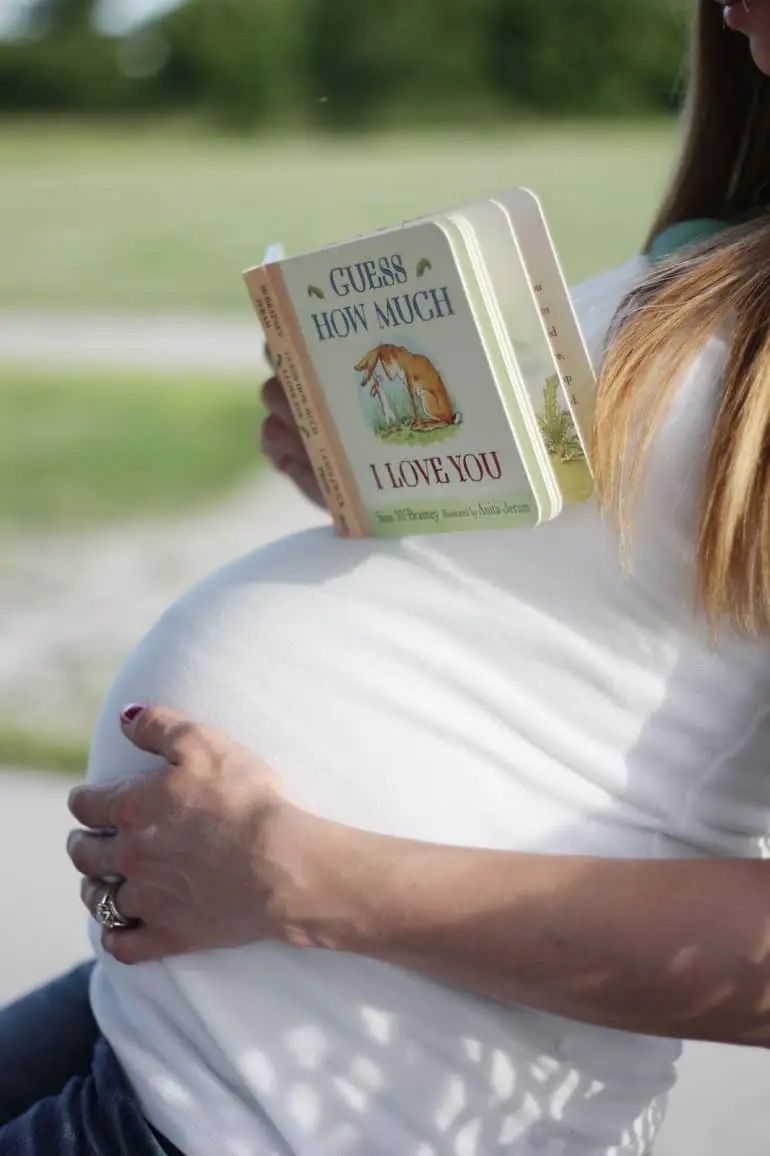 #38 Pick your favorite kids' book. Or read Hunger Games. Whatever, it's your maternity photoshoot.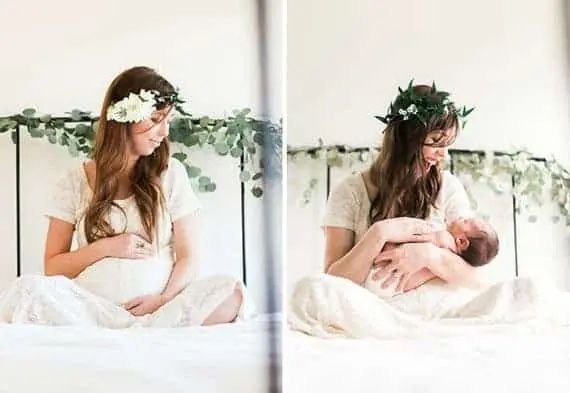 #39 Before and after: Some photographers offer package deals for a newborn / pregnancy photo shoot.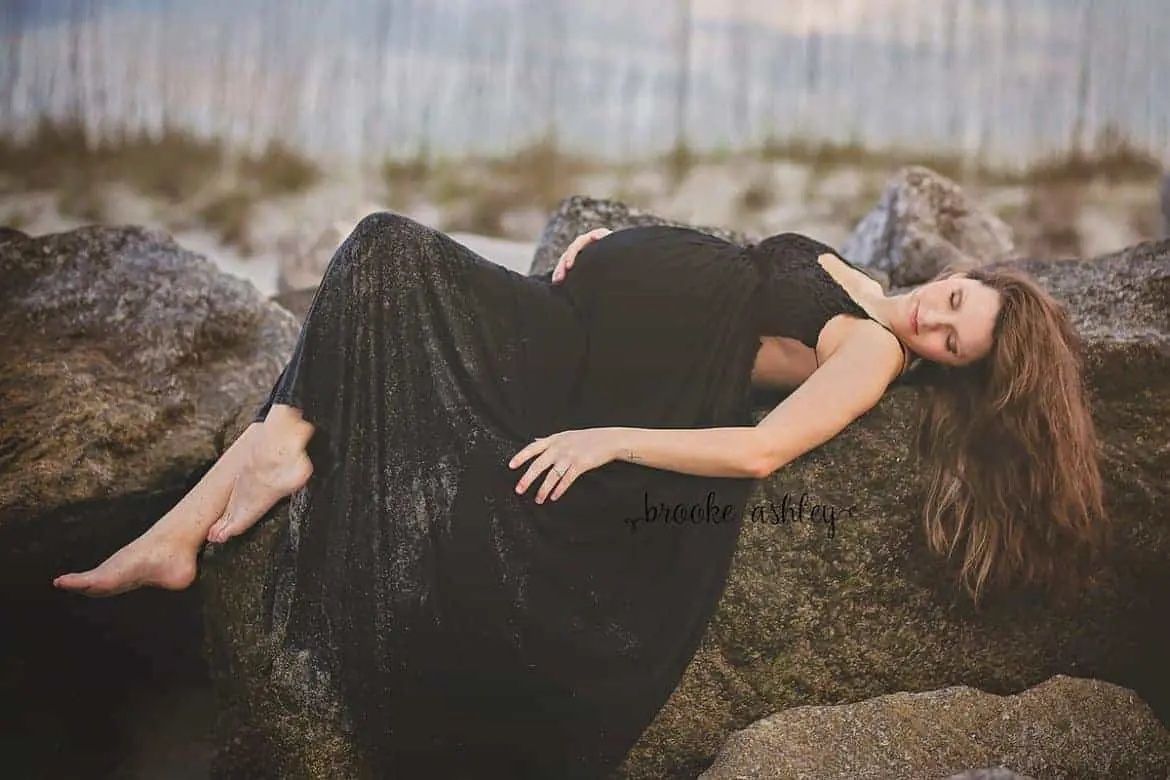 #40 I'm not saying to reenact scenes from 50 Shades, but I am saying that your pregnant body can still be sexy.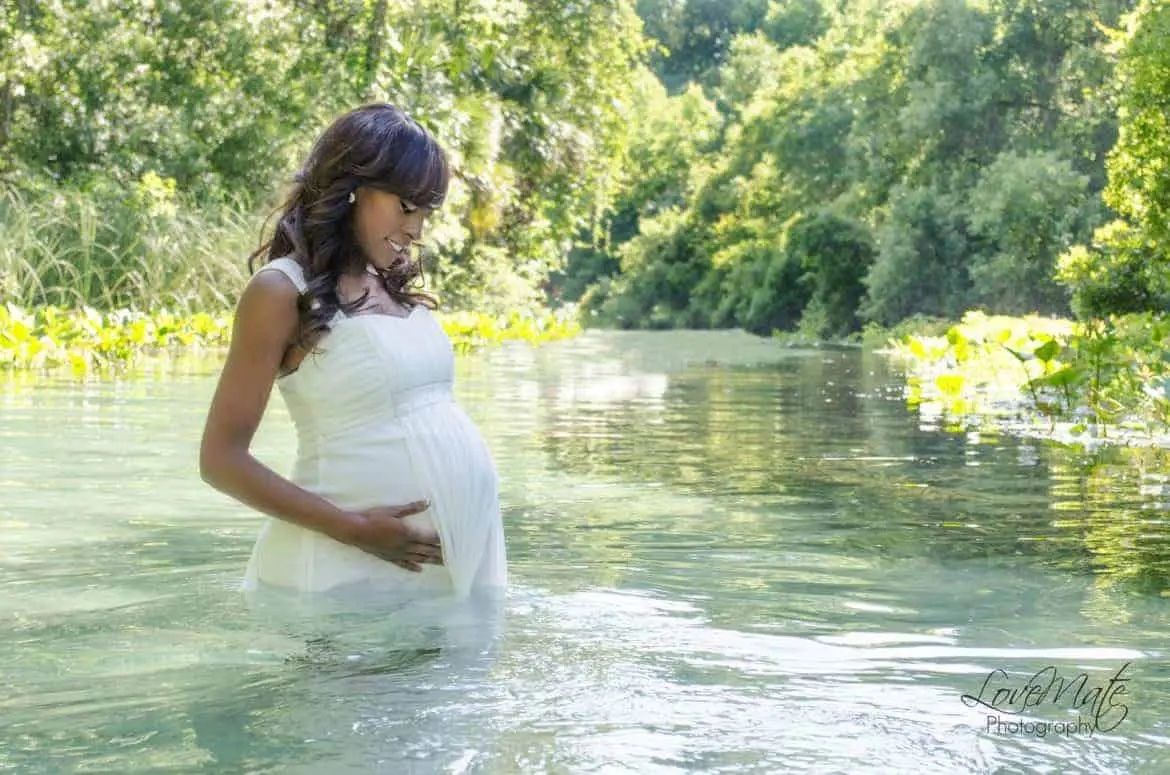 #41 Water is especially poignant if you are planning a water birth.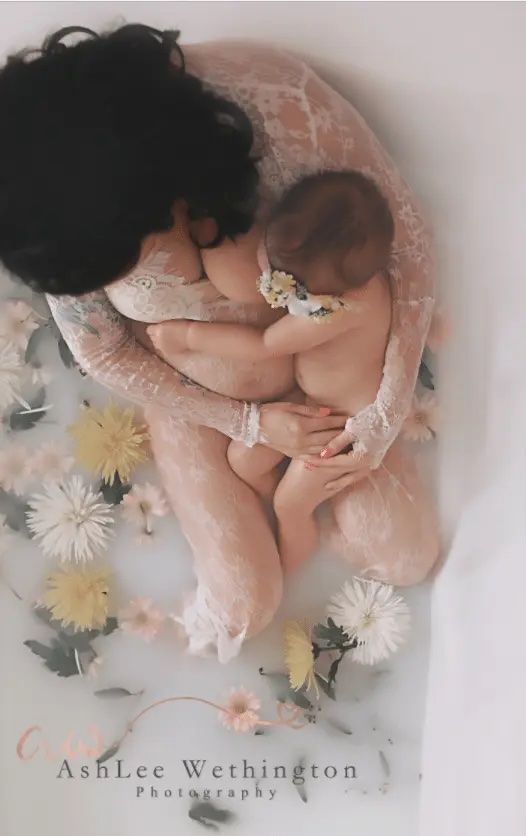 #42 Tandem nursing? The Facebook comments alone will make it worth capturing this maternity photoshoot.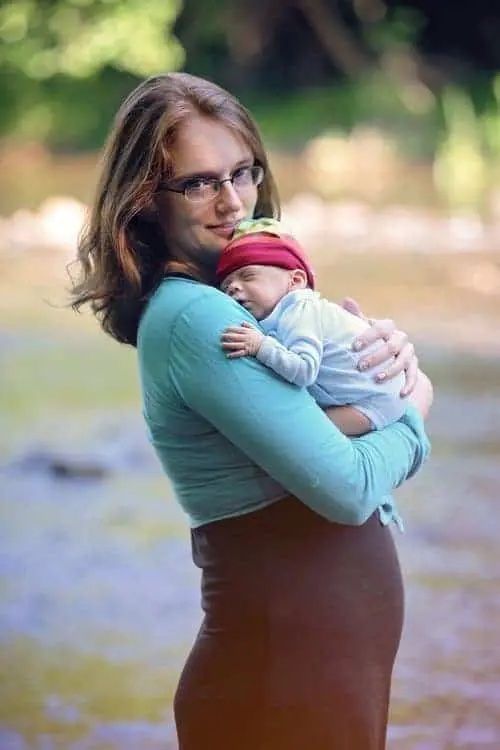 #43 Did your baby come early? Celebrate the due date or the day he comes home from the hospital in lieu of maternity photos (I should know, this is me and my 31 weeker).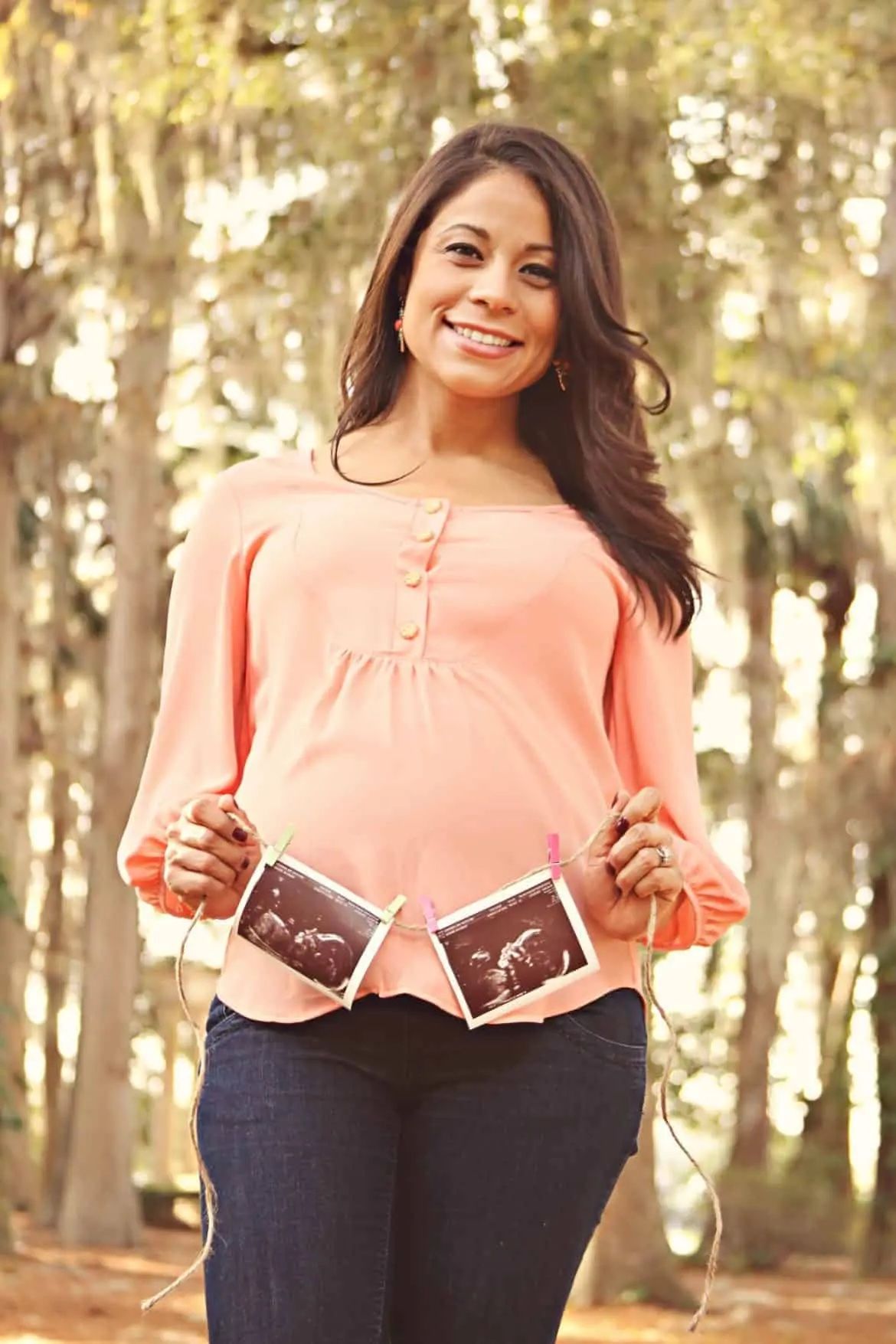 #44 Twins? Make sure they get equal billing. Sibling rivalry starts early.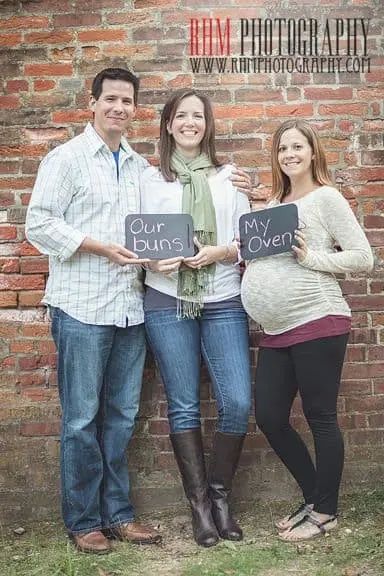 #45 Surrogacy? A great way to highlight the village you have created.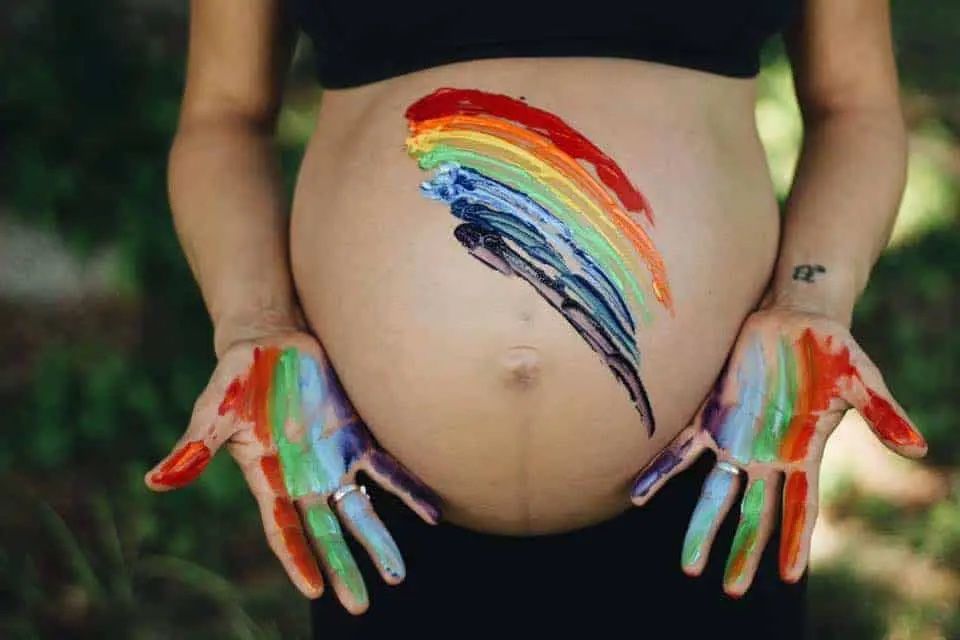 #46 If you are one of the many parents expecting after a loss, this is a lovely way to celebrate your rainbow baby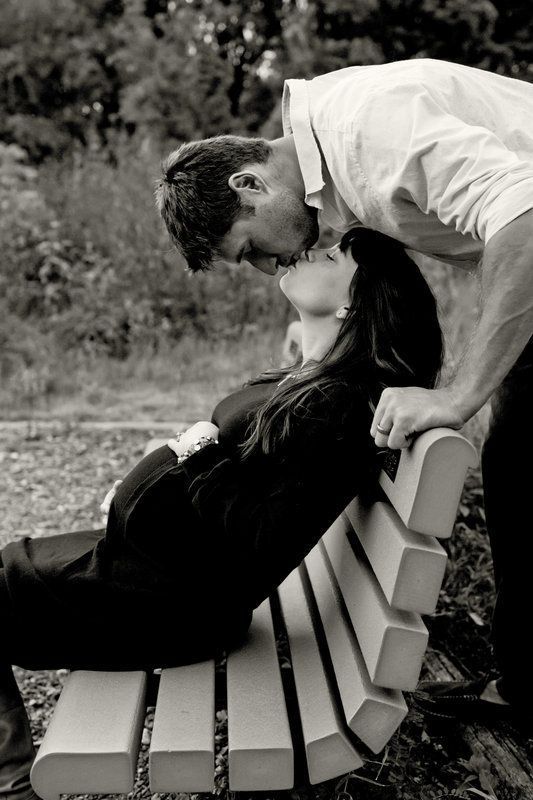 #47 Creative maternity photography doesn't always happen in a studio.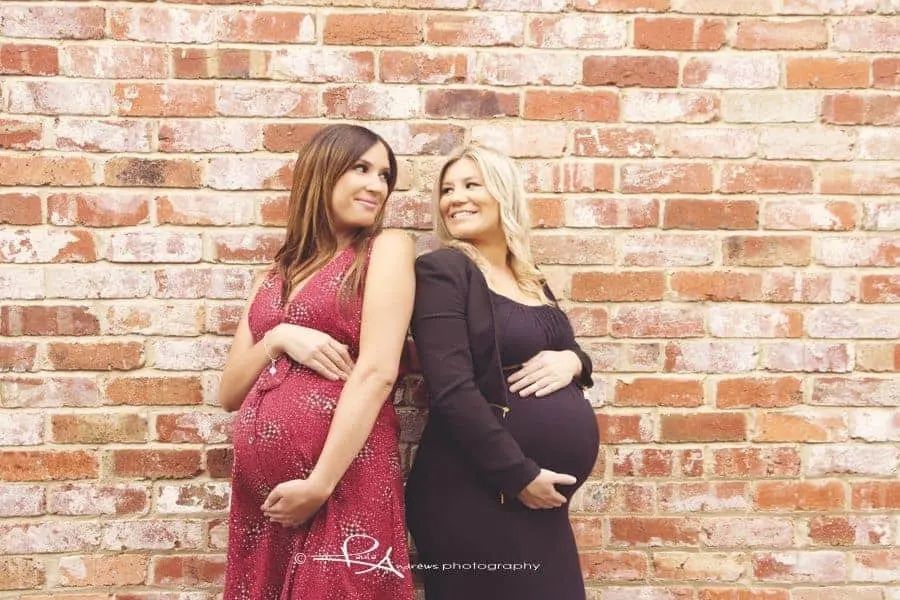 #48 Are you and your best friend both pregnant? Sing it with me now, "I'll be there for you…."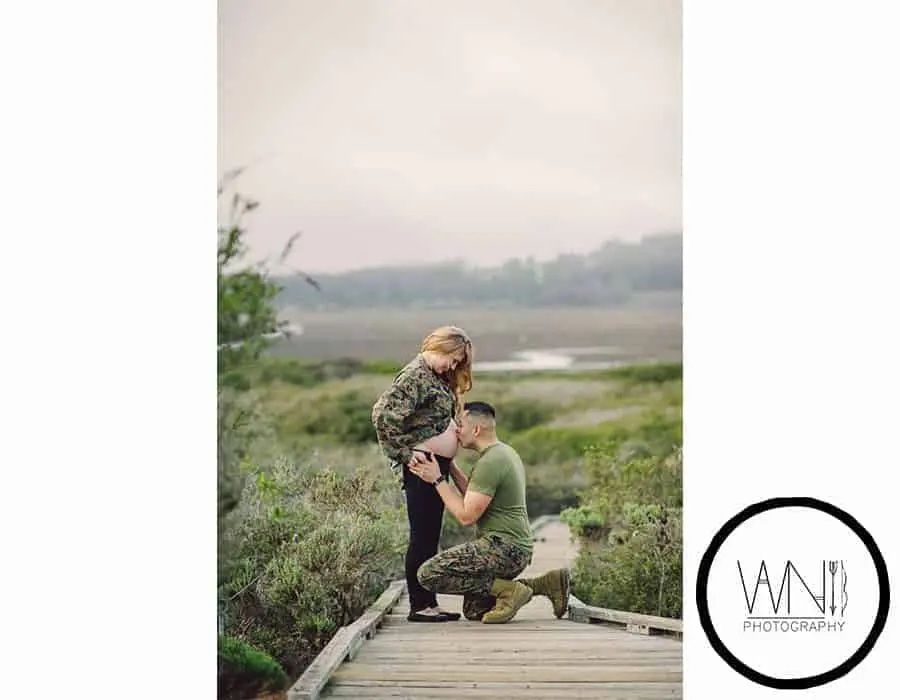 #49 Honor your service. Some maternity photographers even offer discounts for military personnel.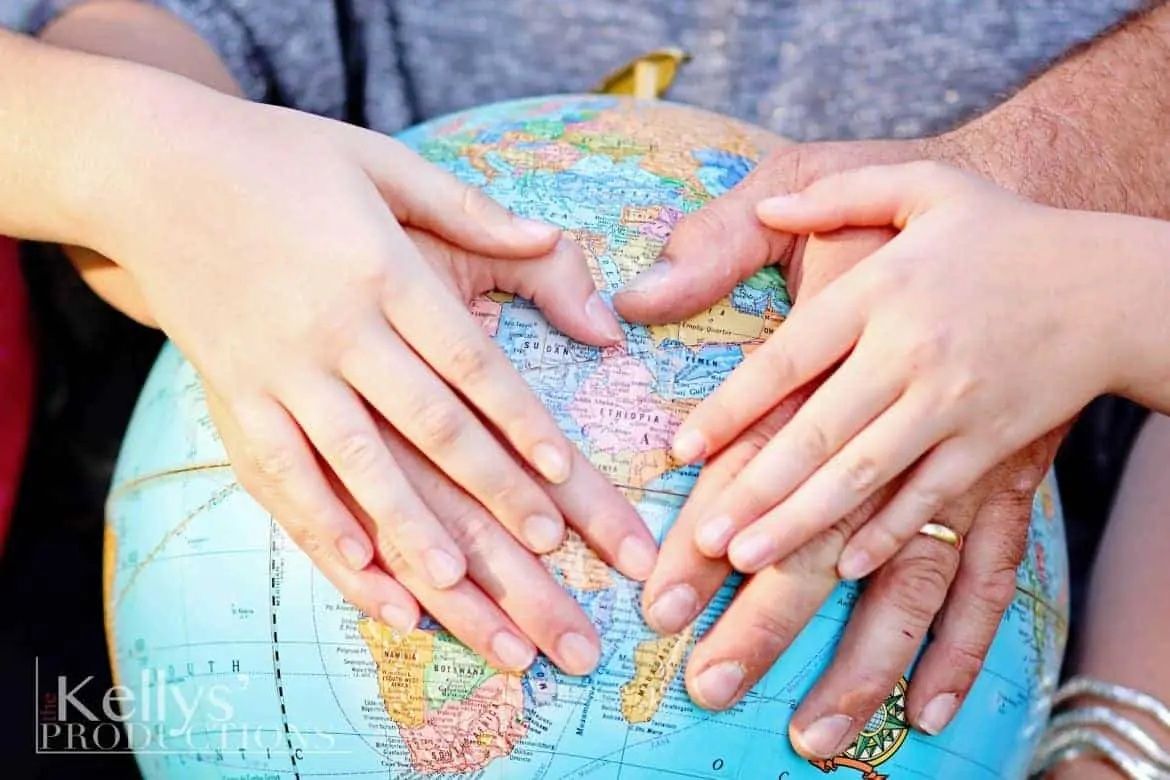 #50 Adoption is its own type of expecting, so celebrate it!
Hopefully, that gives you some great maternity photo shoot ideas!
I hope you have found some inspiration within these lovely photos. Do you have other ideas that you think are even better? Share the links in the comments!
Related: Baby Shower Games That Don't Suck
---
Get posts & giveaway updates delivered right to your inbox
---
---