Thank you to Gugu Guru for sponsoring the post. All the opinions, criticisms and observations are my own. Thank you for supporting the brands that make this site possible.
I've been the glassy-eyed pregnant women in BabiesRUs overwhelmed at the idea of registering for an amazing little person I hadn't even met yet. Should I get bottles? How many? Crib or bassinet? Do I need both? I like that giraffe towel but wait I like the owl swaddlers. They aren't from the same animal theme. Dammit.
I just wanted someone to stroke my hair, sing soft kitty and feed me donuts while telling me it's going to be okay.
If only there was a place that made it easy to figure out what you need, want and love when preparing for a baby. (I think you see where I'm going with this, don't you?)
Check out Gugu Guru (said five times fast.)
It's an innovative baby registry "discovery" website that helps you build a baby registry based on your lifestyle and personal style.
Highly personalized recommendations
I decided to take their quiz to see what my personal style was. I figured it would be tricky to hone in on what I like considering that my taste runs the gamut. Yeah, no. It turns out I have very specific taste and my opinions on their style boards ranged from "love it" to "hell no" with many little variances in between.
Are you an athletic hippy mom that lives in a hot climate with a small car and a tight budget? Or are you a four season couch potato that lives in the suburbs with urban taste and tons of cash? (That last example was me…minus the cash.) Even though you may have the same due dates, your baby registries will probably be wildly different.
All you do is click on the images and decide if something is "Not My Style", "Somewhat My Style" or "More My Style". Then you move onto lifestyle choices. "Carrier?", "Sling", "Options for Both?"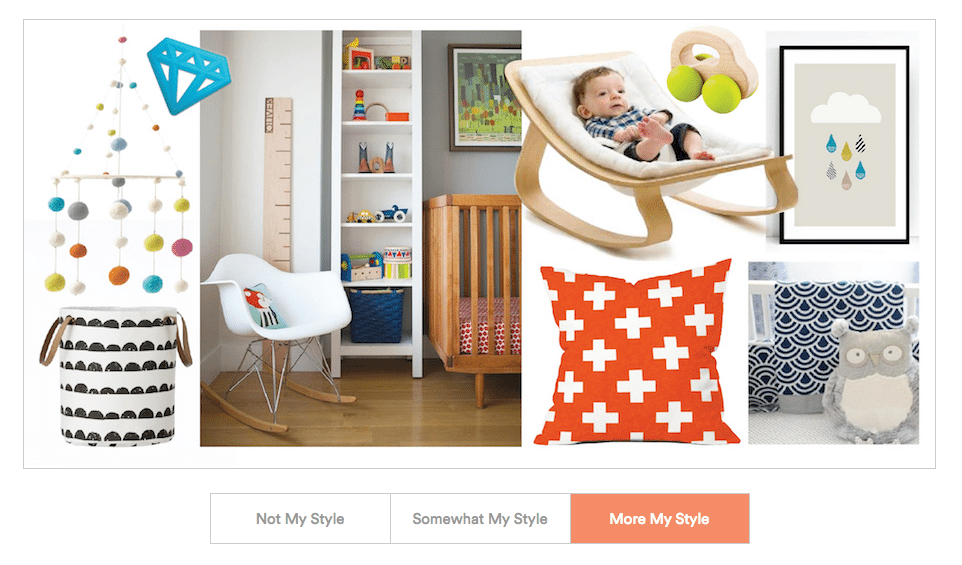 Stumped on what the best choice is?
If you are like I was and you have no damn idea what the difference would be, they even have a "help me choose" button that lists the pros and cons of each choice. For instance, I never thought about the pros and cons of a swing vs a bouncer.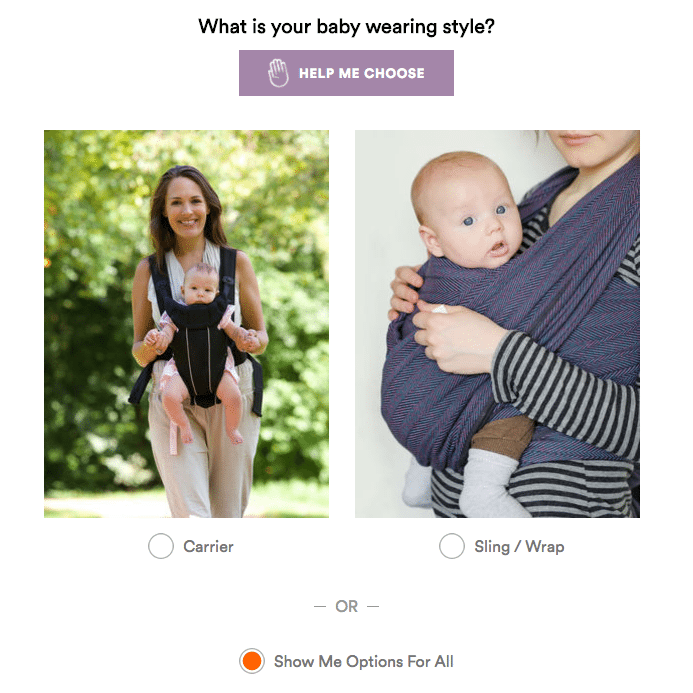 Could  I trip it up?
I know my baby stuff so I kept changing my answers to see if the site would recommend crap. I was surprised to find that not only did it recommend good products but all the latest and greatest good products – it even had recommendations from Etsy stores. It both impressed me and gave me the night sweats when I considered all the back end programming work to keep that so current. I tip my hat to their researchers and web weasels. I've even tried selecting "twins" to see if that would throw them for a loop. Nope, they got Natalie from Twiniversity to make those recommendations. Touché.
In the original version, you had to create a registry halfway through the quiz (those web weasels need to feed their families too), but with the recent release of their EXPLORE feature, anyone can search, sample the goods, and easily see what new products are available.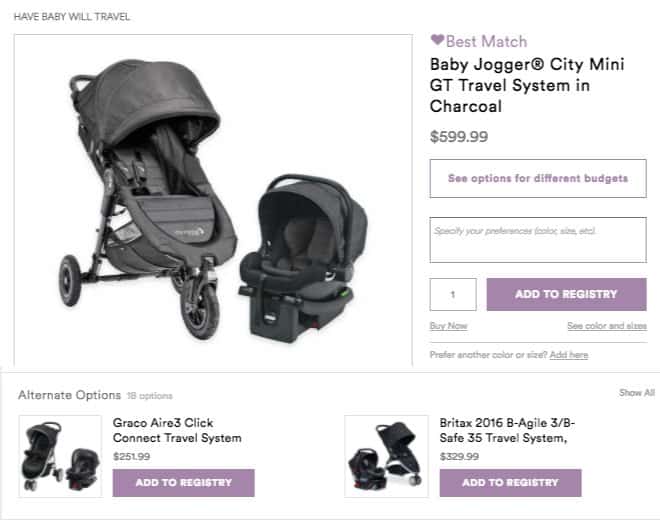 Easy Peasy
Once you've built you registry, you can have a Gugu Guru team member review before publishing or just go ahead and publish it to share with your friends and family so they can start shopping. Each product even has "Must Have" or "Nice to Have" option to help your friends and family decide what to purchase first. (Fear not, I'm sure Auntie Deb will still go rogue and insist that a heartfelt random gift of her liking is more appropriate. So start practicing your "how thoughtful" game face when she gives your baby a bedazzled cat sweater from PetSmart.)
Plus, you can even add a product from any website to your registry using their "Add a Product" tool.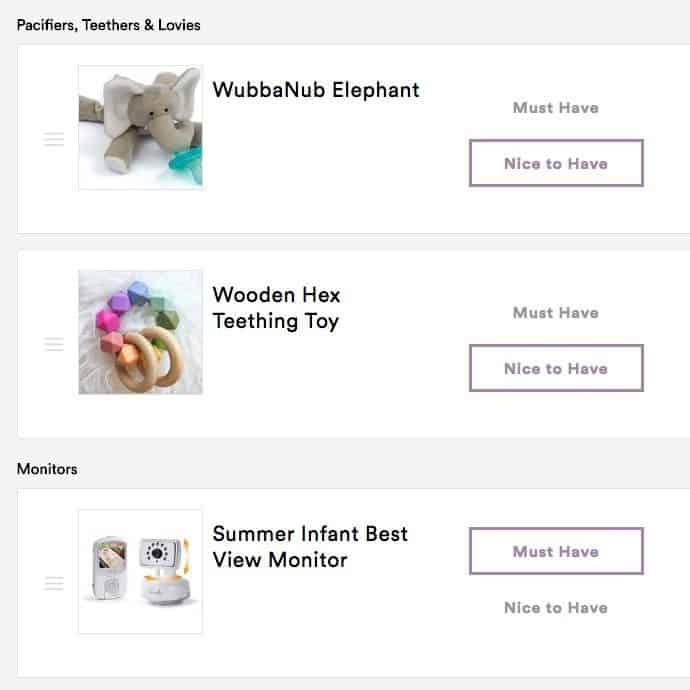 Give it a shot
So, if you'd like to skip aimlessly wandering around a big box store with a scanner or scrolling through a gazillion Amazon pages, you should pop over and see what Gugu Guru recommends.  If you are still shutting down at the overwhelmingness of it all, they even have a concierge service that will hand pick every item for you. (I'm not sure if they'll stroke your hair and sing Soft Kitty, though.)
I'm still reeling from them brilliantly recommending – amongst the very reasonable baby gear – a Crocheted Ninja Turtle Hat and Pizza Blanket and a Plexus Standard Vertebri Wheel. Holy yes,  I would enjoy a Ninja Turtle Hat, a pizza blanket, and a back wheel!
Nicely done, Gugu Guru. Nicely done, indeed.

Have you tried Gugu Guru? What did you think? Were you happy with their selections?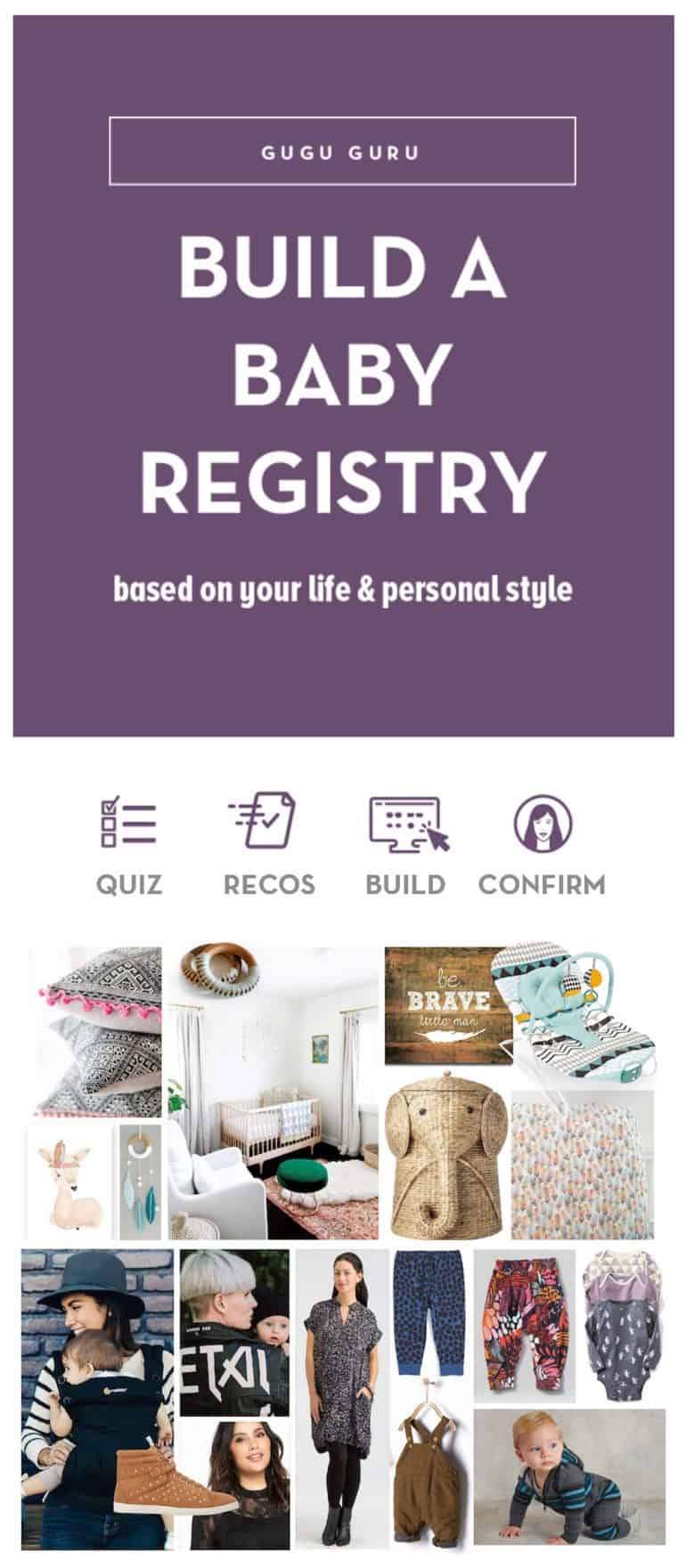 ---
Get posts & giveaway updates delivered right to your inbox
---
---