Small and efficient is the name of the game when it comes to pumping on the go, and Medela's newest pump, the Freestyle Flex, highlights these two essentials in a smart, simple design.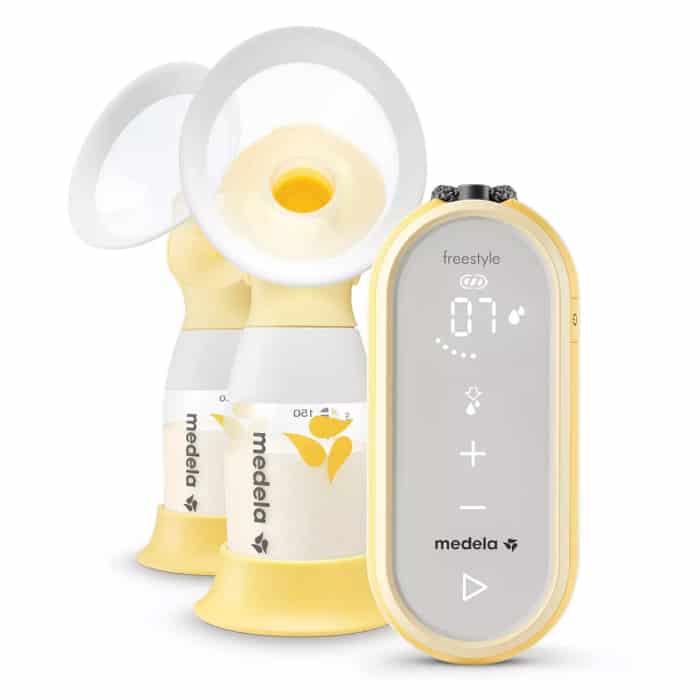 This is Medela's lightest pump yet.

Roughly the size of the palm of your hand, and weighing in at just under a pound, the Freestyle Flex is easy to carry around and stash once you get to wherever your day takes you. It's small size also makes it possible to put in pocket while pumping, allowing you to chase down your marker-wielding toddler, or go get a snack. Whatever happens first.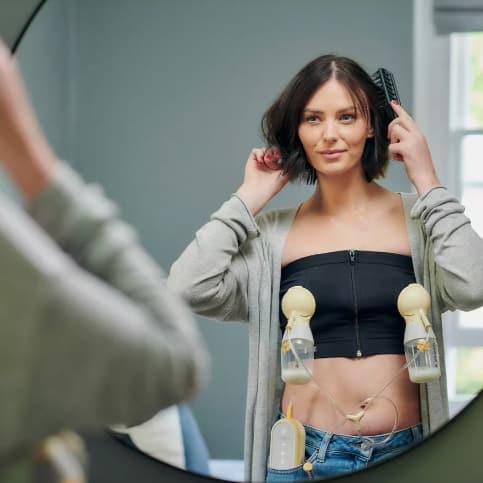 The Freestyle Flex maximizes efficiency.
With Medela's signature 2-Phase Expression Technology (a fancy way of saying the pump replicates the sucking pattern of a feeding baby), and their PersonalFit Flex Breast shields, 11.8% more milk is expressed per minute, compared to traditional breast shields.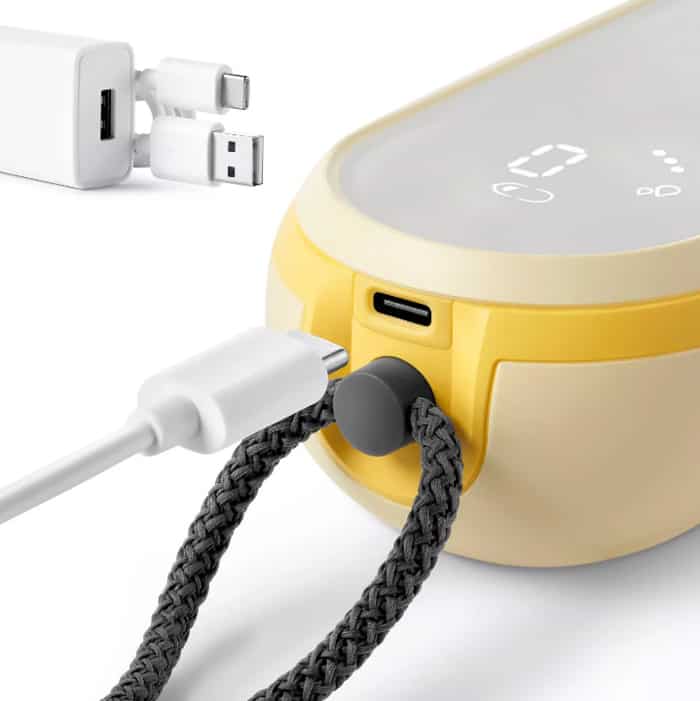 You charge it in your car, while you drive to Villa del Mar.
The battery is charged via a USB port, and holds a two-hour charge, keeping you mobile and as far away from an outlet as you desire. Go ahead. Pump on that beach, gurrrl.
It comes with 24-hour support and an app.
Every Freestyle Flex comes with one month of free access to 24/7 LC, where pumpin' people can get support from on-demand lactation consultants all day, all night, every day of the week. It also pairs with the MyMedela app to track feeding sessions and activity.
The Freestyle Flex uses Overflow Protection to keep things hygienic.
Tiny soapbox time. While Medela says that the Freestyle Flex is a closed system, it also goes into detail about what exactly that means on their website, which is to say it's not truly a closed system. You can read more about it here, but in a nutshell, anything that's a vacuum (like a breast pump) requires air flow, which makes a truly closed system impossible. THAT SAID, the barrier system they've developed, what they call Overflow Protection, keeps milk from being sucked into the tubes and motor, even when you're reclining and gettin' your pump on in a more comfortable position. This keeps your liquid gold ready to drink, but also doesn't mean you don't have to clean and sterilize things to keep everything a-okay.
Starting in January of 2020, it will be available through insurance.
This little workhorse is officially on the market at various retailers, including Amazon and  Target, and will be covered by many insurance providers.
How is it different than Medela's other pumps?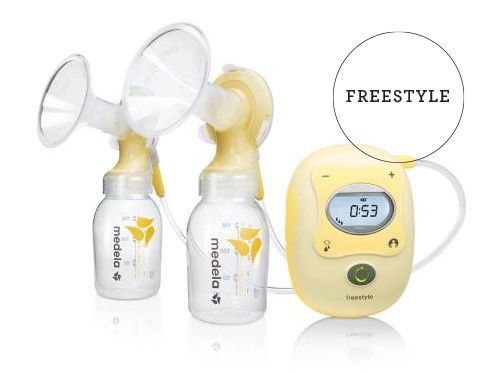 The closest comparison is the Freestyle, which is similarly sized, the same price, and comes with many of the same features. While the OG Freestyle's battery lasts a little longer, it isn't as mobile, requiring a wall outlet for charging. On the other end of the spectrum, there's the Medela Sonata for those who don't require as much pumping on the go. Check out our review of that pump here.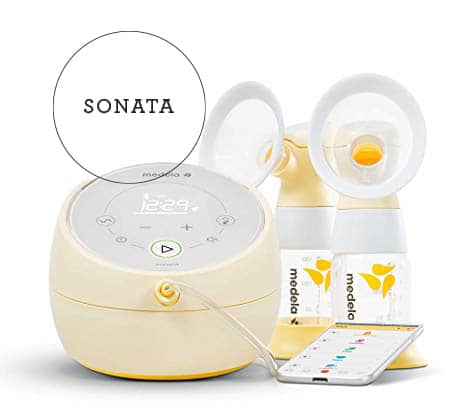 What do you think about the Medela Freestyle Flex?
Do you feel like the size in a breast pump makes a big difference?
Our next reco: 5 Questions to Ask Yourself When Picking the Best Breast Pump
---
Get posts & giveaway updates delivered right to your inbox
---
---