Just when you thought you'd mastered the art of finding cute styles to suit your petite frame without having to shop in the children's section of your local department store, your baby bump arrived on the scene to throw your entire style game for a loop.

The good news is, there are plenty of retailers out there who've recognized that petite, pregnant people exist and they don't want to spend three trimesters looking like a toddler who just inherited hand-me-downs from their much older cousin.

Whether you're looking for tops, bottoms, dresses or anything in between, here are some of the best places to find everything you need to outfit your petite maternity wardrobe.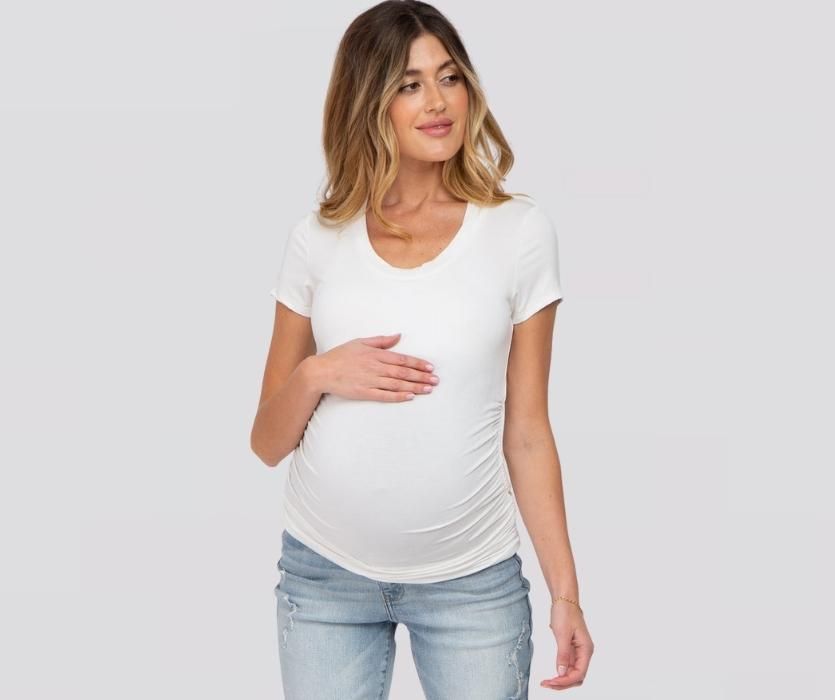 Pinkblush has a large selection (we're talkin' 15 pages worth) of "petite friendly" wardrobe staples including maternity dresses, skirts, t-shirts, tanks, blouses, activewear and more. Each garment has a "Size and Fit" description which includes measurements for overall length, sleeve length, and inseam, as well as the size and measurements of the model in the product photo, to give you a better idea of exactly what the fit will be. You can see the whole petite selection here.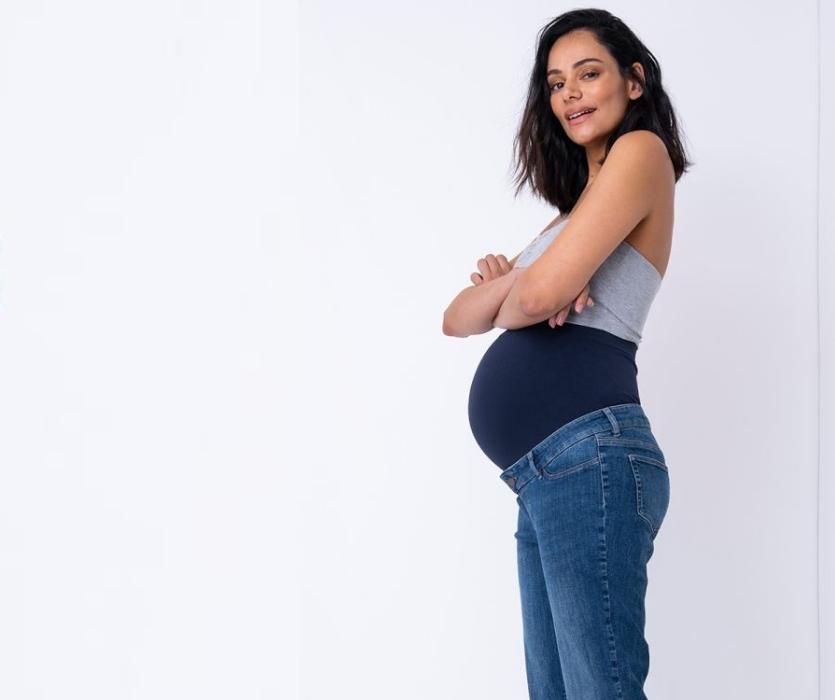 Seraphine has a designated maternity wear section for pregnant folks who are 5'3" and under. Whether you're looking for petite maternity clothes for your first trimester or your fourth, there are tons of garments to keep your growing belly covered straight on through to postpartum. Petite maternity jeans, pants, outerwear and dresses make up the bulk of what you'll find while browsing the petite sizes on Seraphine.com. Find your new faves here.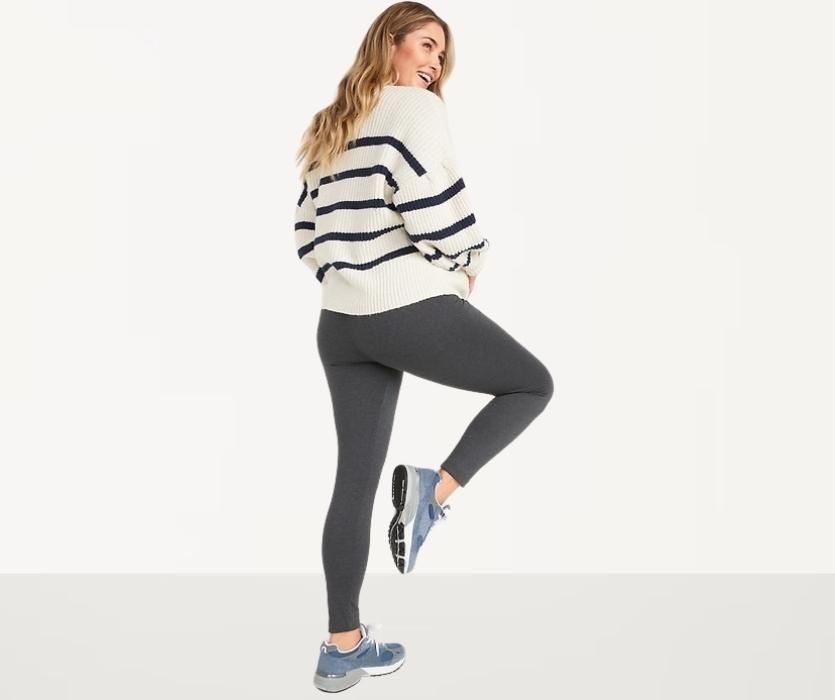 If you're looking to fill your closet with maternity wear that checks the boxes for affordability, style and comfort, Old Navy is a sure shot. The great thing about Old Navy is that they carry many maternity essentials in different size runs, including regular, petite and tall, so all you have to do is toggle your favorite purchases to "petite" and watch the magic happen. Maternity leggings? Check. Petite maternity dresses? Check. Loungewear? Check. You get the picture - Old Navy's maternity section's got a little bit of everything. Have a look here.
For a pair of petite jeans that simply cannot be denied, the Gap will be your pregnancy bestie. The Gap has all your favorite denim styles, complete with a 24" inseam, from skinny jeans to boot cut and everything in between. Although the Gap is a maternity wear goldmine, the rest of their options seem to be in a standard size run, so you'll probably need to try them on and have a tailor on speed dial, just in case. Check out the Gap's huge pregnancy pants selection here.
It probably comes as no surprise that Target hits the bullseye when it comes to looking for maternity wear, and our petite pregnant pals will be happy to know they also carry super cute pregnancy styles made for smaller frames. Their selection of pants, dresses, tops and tanks will make the perfect addition to your maternity closet, and if you happen to hit "add to cart" on a few houseware items to curb your nesting urges, it'll be our little secret. We'll steer you in the direction of the maternity section for now.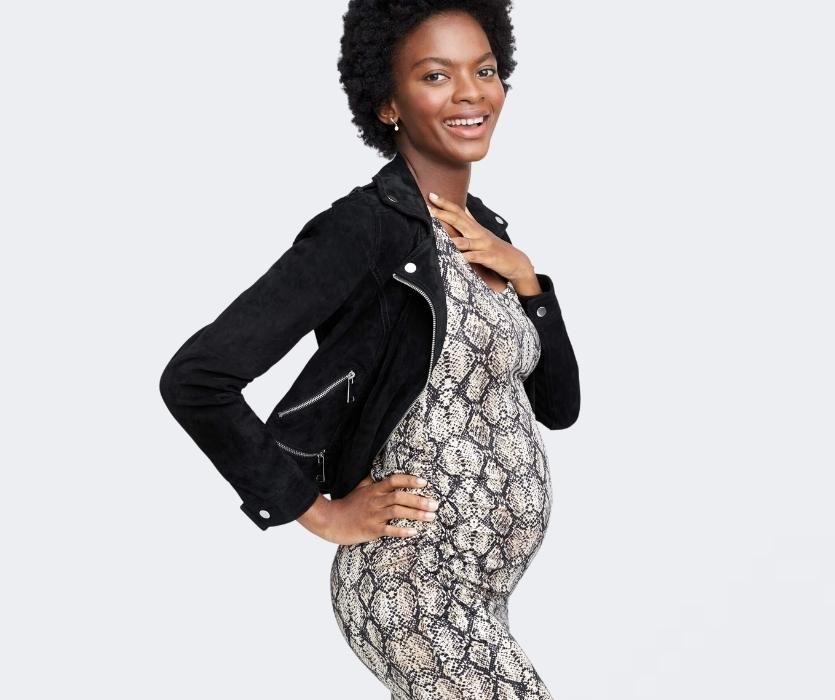 Head over to StitchFix.com and fill out their brief survey to give their stylists all of the information they need to find you clothes that aren't just on trend, but actually fit, too. By giving some info about your body type, height and style preferences, Stitch Fix can start curating your maternity closet, and sending items to your doorstep for you to try on and keep or send back (for free). There's no subscription necessary, and you get to choose the price range for the items sent over to you so there's no risk of falling in love with a maternity tunic that you'll have to trade your firstborn for. Start your Stitch Fix journey here.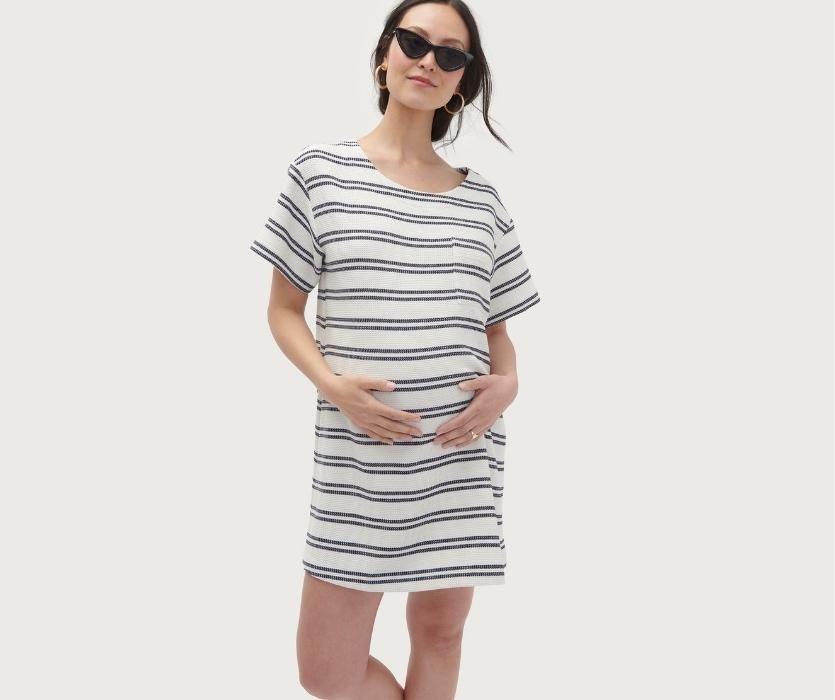 Growing a baby is hard work. If you're in the mood to splurge a little on some extra special maternity pieces, Hatch has you covered. There's no doubt that their selection of fashion forward dresses, sweaters and tops will be sticking around in your closet long after your pregnancy belly has left the building. You can check them out here.
Where other readers find their petite maternity clothes.
When we polled readers for their suggestions for the best places to find petite maternity styles, some stores that received a mention were LOFT, H&M, ASOS, Motherhood Maternity, Nordstrom and Walmart.

It seems that petite styles tend to ebb and flow when it comes to availability, and there didn't seem to be a lot in stock currently at the shops mentioned above, but it might be worth it to have a peek there just in case.
Did you have any luck finding petite maternity wear during your pregnancy?
I'd love to hear all of your tips and tricks for finding the perfect fit in the comment section!

Our next reco: Bird Style Box: Always Have Something to Wear
---
Get posts & giveaway updates delivered right to your inbox
---
---