Whether concerns about privacy or consideration of other peoples' social media feeds have prevented you from posting photos and videos of the world's cutest kid (that's yours, by the way) to sites like Instagram or Facebook, good news! There are some amazing photo sharing sites out there that allow you to post as many versions of your family photo album as you please while also being mindful of your family's privacy.

I've done some sleuthing to bring you a roundup of my favorite photo sharing sites to get your faves off your camera roll and into the virtual hands of your close friends and family.
If you're looking for a site that most of your family and friends are probably already using.

Cost: Free for your first 15 gigabytes, and after that, plans start at $1.99/month for an additional 100GB.
It's easy to use from a computer or device, using the app.
You can share an album you've created and can even set it up so that other people can contribute to that album by toggling on the "collaborate" feature.
The "Assistant" turns your photos into awesome collages, animations, movies, albums and photo books.
It organizes your photos and videos by people, places and things and has search capabilities.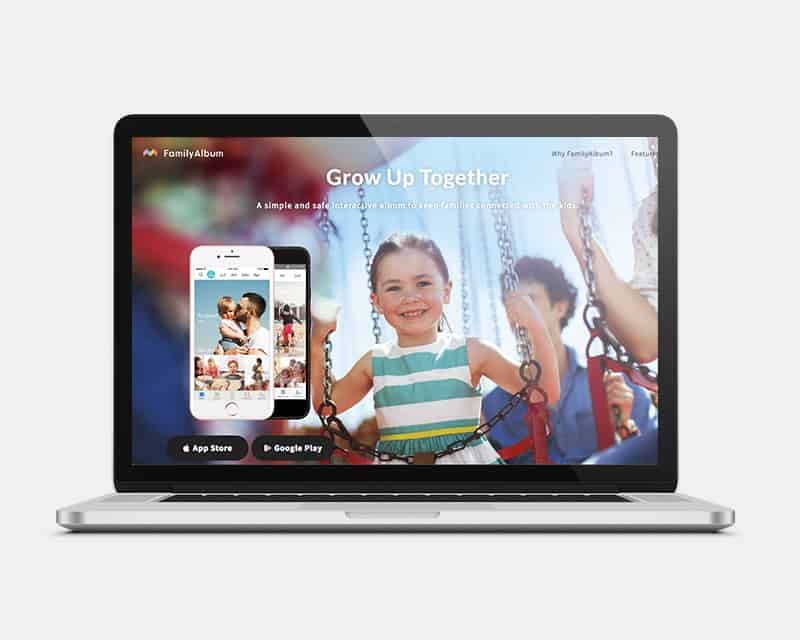 If you're looking for an app to help you organize your baby pics into albums.

Cost: Free, but there is a premium version you can upgrade to for $4.99/month
It has free, unlimited photo storage.
Family and friends can leave their reactions and responses on photos and videos you've posted.
Uploaded photos are sorted by month and put into albums so you don't have to do the work!
The app creates a "story" of your child's growth in 1-second movies every 3 months (or every month with a premium account)
The app gives you suggested ideas for monthly photo books which you can order as is or customize yourself.
You can allow others to upload their own content, which is always awesome when you've been to a shared event like a birthday or special celebration.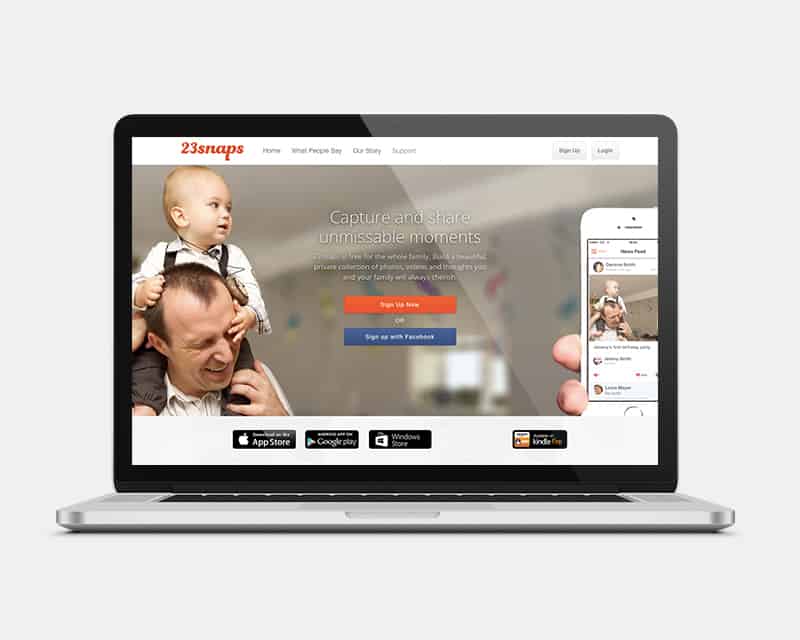 If you're looking for a place to keep little notes, stories and updates of every baby milestone or memory in addition to photos and videos.

Cost: Free. The app makes money through products like photo books and photo printing which are optional to purchase.
23snaps can be accessed through the app or online.
Family members can opt to receive updates by e-mail.
You can switch the view between calendar, timeline, or gallery to view your content in different ways.
In addition to adding photos or videos, you can also add stories, updates, and tidbits like height and weight, to keep track of a little bit of everything in your kiddo's life.
All of your uploaded photos are automatically sorted by date.
There's a "Time Machine" feature where you can shake your phone and see a collection of a few random photos over the months (or years)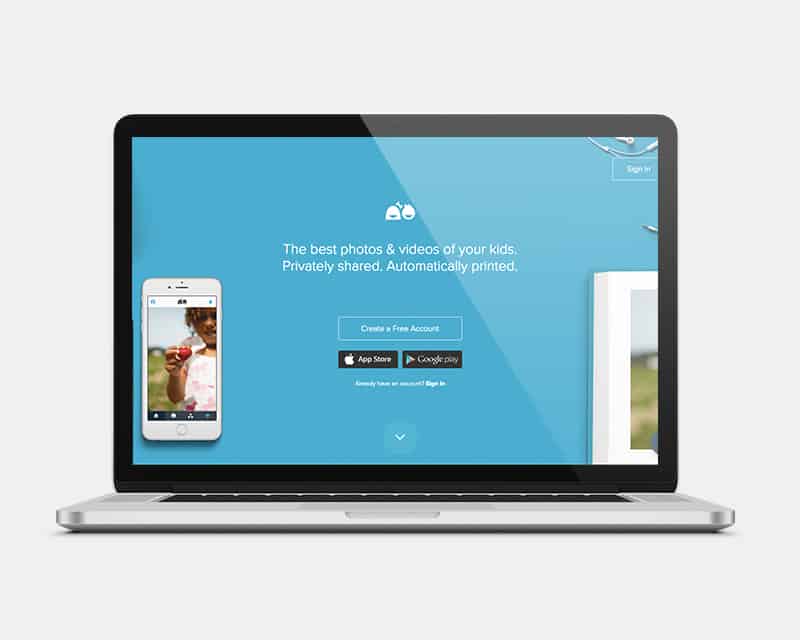 If you're looking for a resource that allows you to store digital photos but you'd also love a hassle-free physical photobook.
Cost: Free. The app is community-funded and invites users to make a donation or sign up to support the app monthly, but this is totally optional.
Notabli lets you opt in to automatically receive a high quality hardcover book after every 50 photos you post. The cost for each photobook is $39.
You can export and print full resolution pictures and HD videos whenever you want.
You can add photos, quotes and notes, as well as videos and audio clips and search your posts by kid, date and location.
Your moments can either be shared using a link or by inviting people to view them on the app or website (they can also opt in to receive e-mail notifications).
Family members can access your content on their phones, tablets, or computers.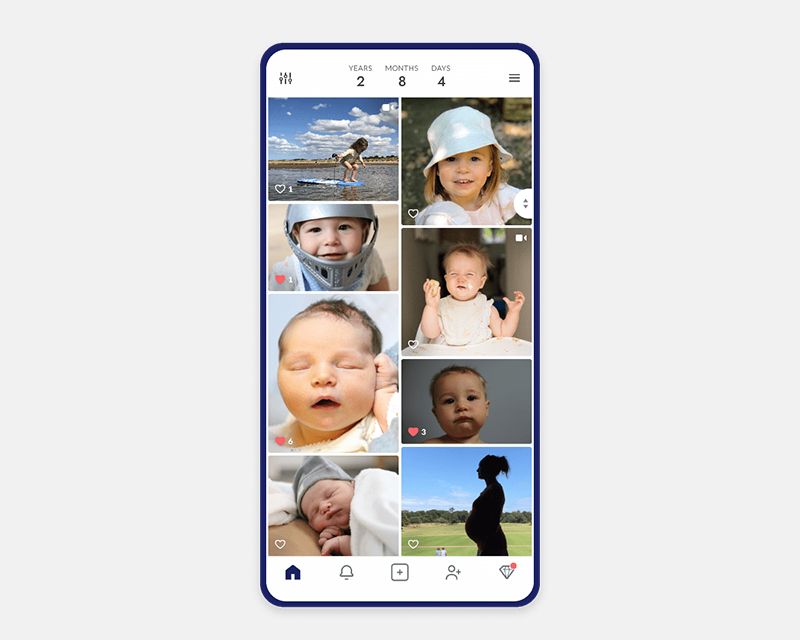 If you're looking for an app to track each moment of parenthood from your baby bump and beyond.

Cost: Free; a VIP subscription is available for $4.99 per month.
Privately share photos and videos to track your pregnancy, capture milestones, keep a baby photo diary, or create family albums.
The app automatically organizes your photos and videos by date and creates fun time lapses and time hops to help you look back on your memories.
The app works across platforms so everyone you share with can join in, regardless of what device they have.
Viewers can like and comment on what you've shared.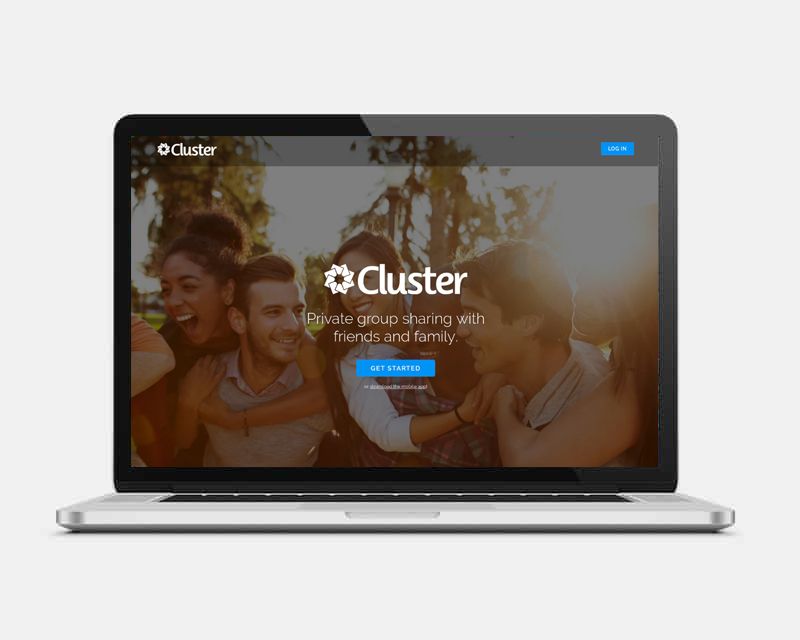 If you want to create a variety of albums and share each one with certain people.
Cost: Free
Create a group, choose who to invite, and post photos, videos and notes to the group. Any member of the group can post.
Receive notifications when new posts are added to the group, or when group members interact with content.
Available through web browsers, or download the app for your Apple or Android device.
Photos can be downloaded and archived.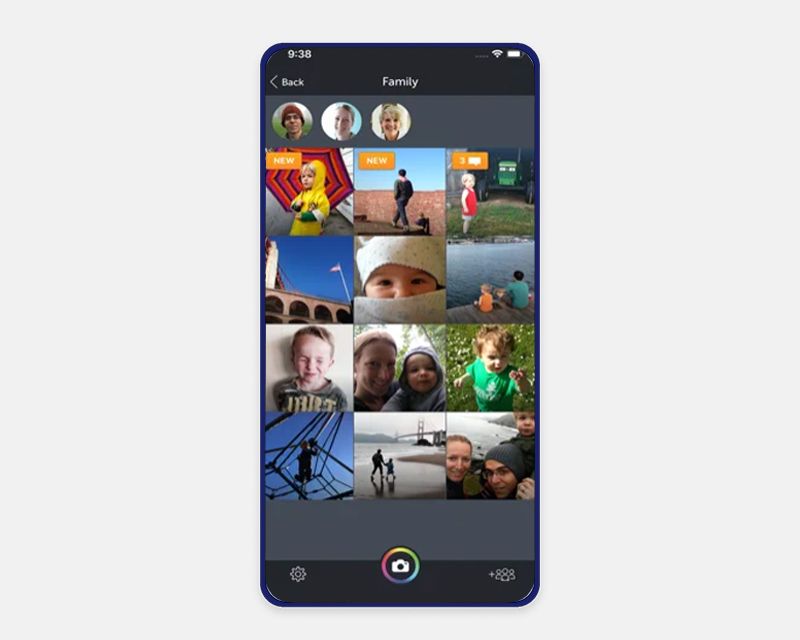 If you want a simple, effective place to create albums and share them privately with the people who want to see them most.

Cost: Free. There is a paid, ad-free version available.
Create albums and invite friends and family to view your photos and videos privately.
There's no limit to the number of photos or videos you can add, or people you can invite to your albums.
Add comments to content in your albums. Content can be saved to your camera roll.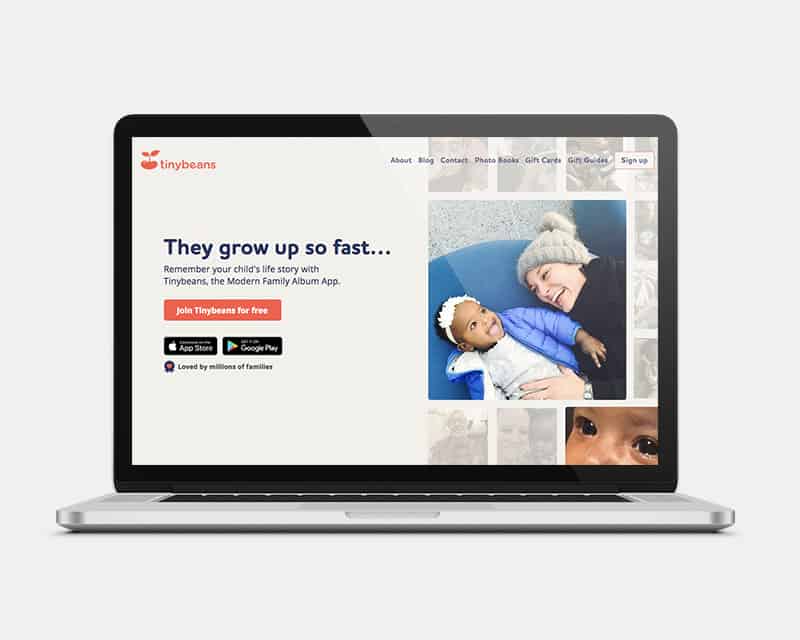 If you had the best intentions but forgot to write yet another milestone in your kid's baby journal.

Cost: Cost: Free 14 day trial, then you can decide between a free version that has 20 memory uploads per month, or an ad-free, paid version with 2TB of storage for $7.99 per month (or $74.99 per year). Use the code PC10 for 10% off a yearly subscription!

The Tinybeans site is kind of an all-encompassing parenting website and community complete with articles, events, advice, and even a spot to store every sweet memory of your little fam. You can see our full review on them here.
Tinybeans can be accessed from a computer or device using the app.
Get 2TB of storage for your high-res photos and videos with the paid version.
You can make prints or print photo books straight from the app or website.
You can add a profile for each of your kids, and photos and videos are then stored in their "journal" which lays out like a calendar so you can see exactly when each photo or video was taken.
Invited users can like and comment on content, and can opt in for push notifications when you post something new.
Have you used any of these photo sharing apps with your family?
Do you love 'em? Is there a platform out there that you swear by that didn't make the list? Fill us in on all your faves in the comments!

Our next reco: The Best Custom Photo Books For Every Type of Parent
---
Get posts & giveaway updates delivered right to your inbox
---
---