My time was compensated to write this review but I never tell you about products or services I do not like.
Wumblekin Pregnancy Box Review
Pregnancy subscription boxes are a great idea. When you find out you're pregnant, you often have no idea what you'll need and what brands are any good. Why not have someone who knows what they are talking about deliver the best stuff right to your door?
The problem is many pregnancy subscription boxes aren't worth the cost of the contents in it, or are filled with shit you won't need. Many of these companies are paid by vendors to fill the boxes with their products – some are good, some are garbage.
What makes Wumblekin Pregnancy Boxes different?
The first thing I look at in a subscription box is what's in it. Does it contain useful items that a pregnant person might not know about or does it contain a sleep mask with "mama" written across it in glitter?
I was really impressed with the contents in a Wumblekin box.
Each item is selected by a pregnancy professional (many who are moms too) and includes brands and products that I personally recommend.

The company was created by a labor and delivery nurse (Andrea) and a social worker (Erin) and they clearly know what they are talking about. They also have a panel of experts who weigh in on all the selections.
How does it work?
Enter your baby's due date so they can help you figure out which boxes are right for you.
Select which boxes you want. You can prepay to ship today or subscribe and simply pay when each box ships.
Relax and wait for your Wumblekin box to arrive when you need it.
Is it cost effective?
I did a rough tally on each box. (Yes, I'm petty like that.)
They have 5 different boxes (1st, 2nd, 3rd Trimesters, Labor+Birth, and 4th Trimester) – and you come out ahead on all of them. In some cases significantly ahead.
I do like to cut subscription boxes some slack because you are paying for the expertise of picking good products, but these ones are well curated AND cheaper than buying them yourself.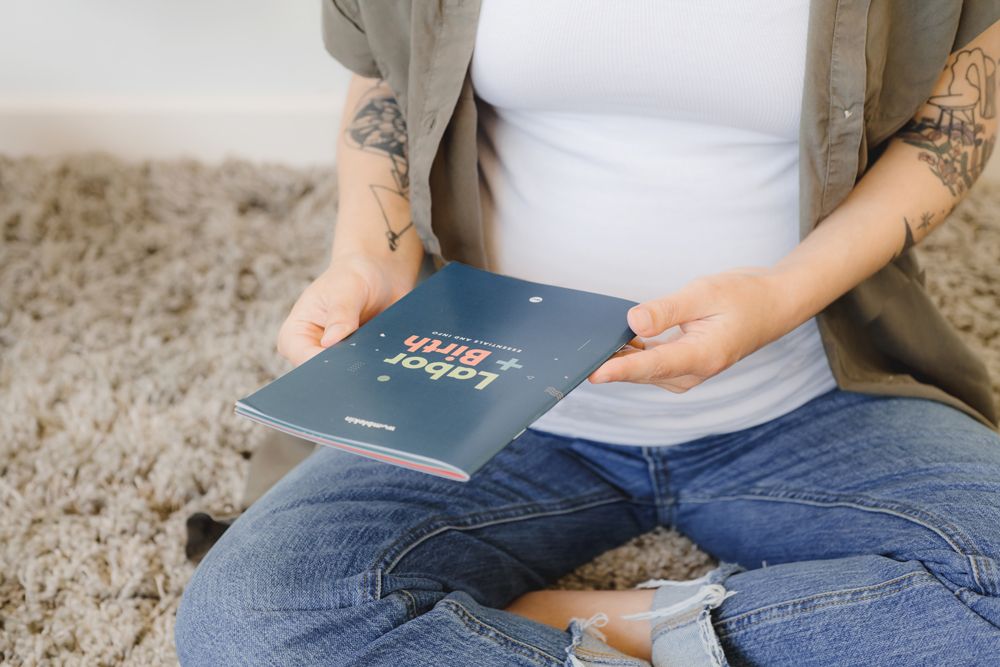 My favorite part: the educational books.
In addition to the product, each box comes with an educational booklet.
I'm sure you have been reading a pregnancy book and thought, "this could have been a pamphlet." It has four pages of great information stretched into 300 pages so they can justify charging you $20 bucks for it.
These booklets are great cheat sheets of evidence-based information that gives you bite-sized information blocks without the rambling filler.
They are positive without being sugary. Informative without being overwhelming. And they cover a surprisingly wide variety of topics in a relatively small space. I'm also impressed that they address the benefits of breastfeeding AND formula feeding without bashing the other one. That's tricky.
Is there anything I didn't like?
Not really.
I wished they shipped internationally (right now they only ship in the U.S.) but that's not uncommon.
I think it would be cool if they did some deep dive boxes like a "trying to conceive box", a partner box, etc. but I'm famous for making grand proclamations without having any handle on the logistics that go into it.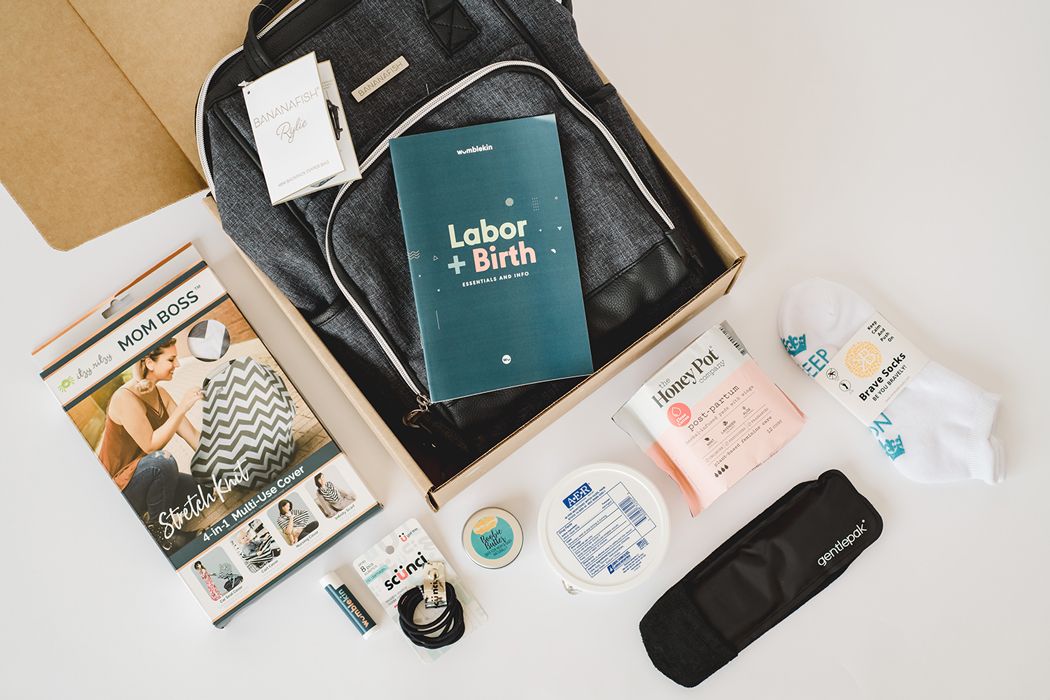 My takeaway on Wumblekin Pregnancy Boxes
I view pregnancy subscription boxes with a certain amount of skepticism.
I was pleasantly surprised by the quality and the thoughtfulness of the products selected in Wumblekin boxes. Plus, the cost of the box is lower than buying the products individually.
The booklets are a great resource and a laid back person could probably get away with just reading these if they didn't want to do a full deep dive on any particular topic. (Still reading Pregnant Chicken, of course. ::snort::)
I would have bought this for myself but it would also make a great gift for anyone having a baby. The products are helpful without being too personal and it's all packaged well so I would definitely recommend them.
Want to try Wumblekin Pregnancy Boxes for yourself? If you use the code PC15 at checkout and you'll get 15% off one Wumblekin box.
---
Get posts & giveaway updates delivered right to your inbox
---
---