Post contains affiliate links.
Shopping with kids can be a real pain in the buns, especially when they are too young to sit safely in the cart. Because wearing your little isn't always an option, and filling your entire cart with your infant car seat makes it damn near impossible to find anywhere to put your groceries, the good folks over at Binxy Baby created the Shopping Cart Hammock.
This puppy is pretty cool. Not only is it small and easy to install, it is versatile allowing for use with your car seat, or your baby, depending on whatever you're more comfortable with.
I tried it with both the car seat (I use a Chicco Key Fit 30), and without once my newborn was slightly less floppy and was extremely happy with the hammock both ways.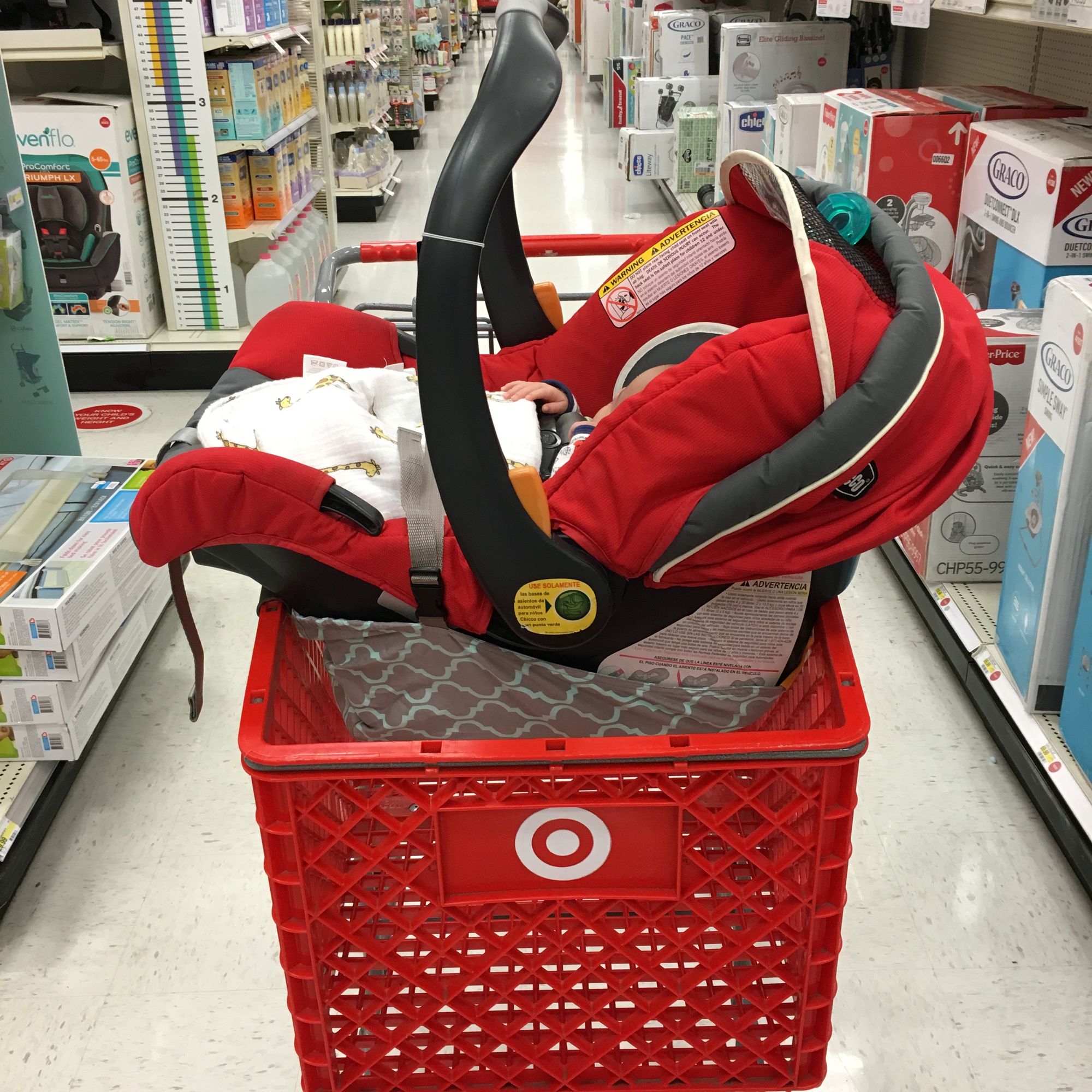 Things I Loved:
Super easy to install. It's definitely a two-hand job, so a little thought has to be put into where you decide to install it, especially if you are using it sans car seat.
Very easy to uninstall, even with one hand.
Secure. When used with the car seat, the strap secures the car seat to the cart in a way that feels really sturdy. When used as a hammock for the baby, buckles ensure the baby rests in a position that looks both comfortable and safe.
It seems like it would be especially helpful for parents of multiples.
It fits all standard-sized metal and plastic shopping carts that are 20-24 inches wide.
Super cute fabric that is machine washable (just don't put it in the dryer).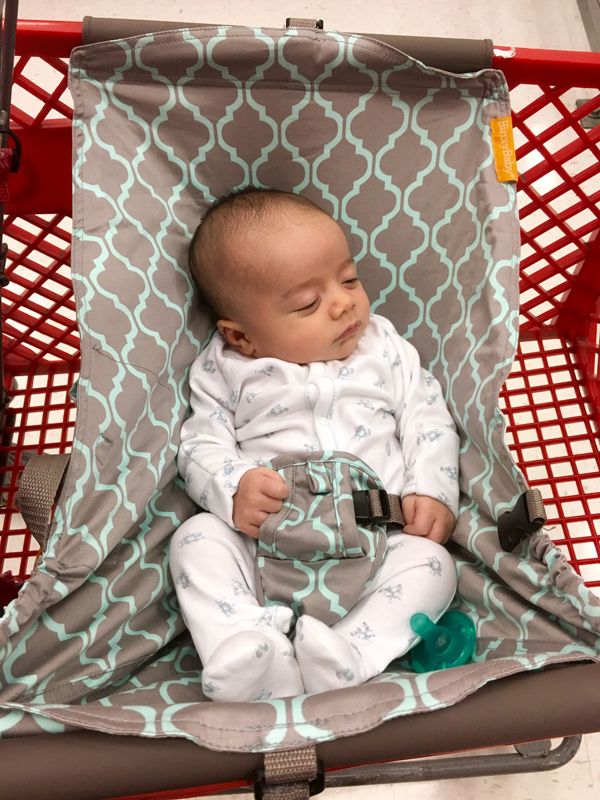 Things to consider:
While it does save space below the hammock, it is still a bit of a game of Tetris to get things in and out safely.
Per the manufacturer's instructions, the Shopping Cart Hammock can hold up to 50 pounds and can be used from birth until a child can sit upright, unassisted.  I would be reluctant to put a super floppy newborn in it, because of the angle of the baby's head (chin tucked a little too close to chest for me which could obstruct breathing), but absolutely loved it with my newborn in his car seat.
There are very clear instructions that the hammock is to be installed in one specific way – with the baby's head on the left side of the cart. I didn't try to see if one could accidentally install it the wrong way, but it's at least worth noting this one instruction since the last thing anyone wants is your baby taking a tumble while you are deciding between boxed wine varietals. Or bottled wine, if you're classy like that.
It can be purchased through the Binxy Baby website.
Our next reco: Lovevery Baby Play Gym Review - Is It Worth the Hype?
---
Get posts & giveaway updates delivered right to your inbox
---
---