A reader told me about these birthing dolls and I had never heard of them. It seems that these are made to help children (or clueless adults) understand how babies come into the world. Part of me "gets it" but the other part of me thinks you're just going to add to any confusion and/or possibly traumatize a kid with some of these. All that aside, I'm sure it is very relaxing to crochet an umbilical chord.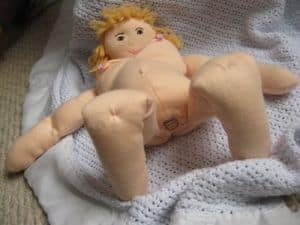 Because everyone smiles with pert breasts throughout their labors.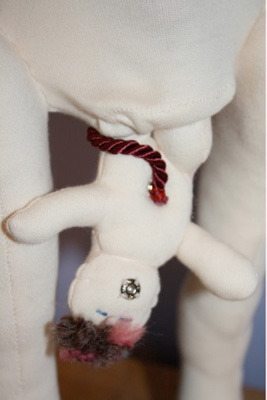 I'm sorry, does this child have a bow in its wild tuffet of hair or are those just highlights?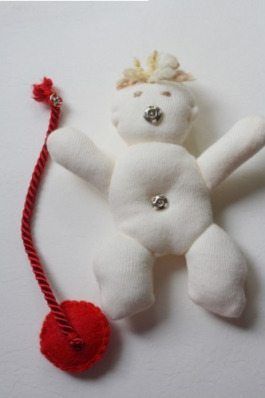 The little snap mouth takes it to a strange S&M level for me.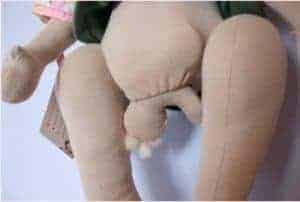 If we're going for a realistic birth experience, can we work on the teddy bear hip joints here? Again, there seems to be a bow happening in this infant's hair.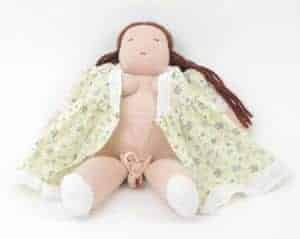 With the dress done up, this would look like an average doll and no one would suspect that she's rockin' a slammin' rack with a baby tucked in her vajaja like a prom secret.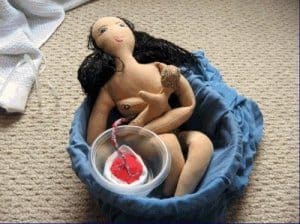 So your placenta goes in a little cup while your baby snaps onto your turnip breast with a water birth?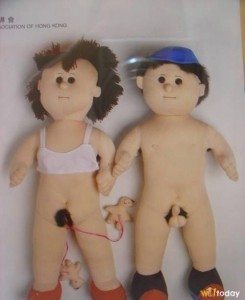 I LOVE that someone felt a bra, hat and shoes were necessary for these dolls. You know, so it doesn't get weird or anything.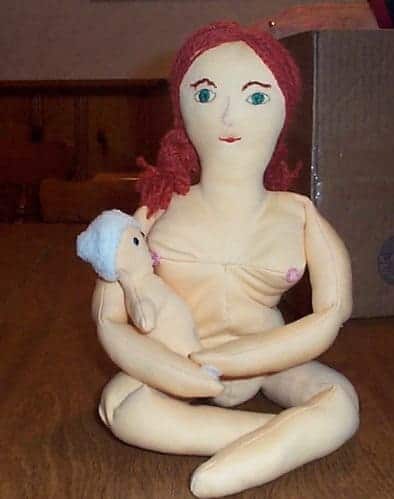 A tiny hat so the naked baby doesn't catch a chill.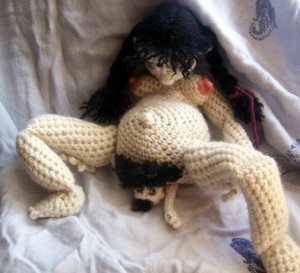 Please tell me that this doll with the rocket boobs and 70s bush wasn't presented to any child to explain birth – a therapy fund should be set aside for them in their late teens if it was. (I also think this doll may also have a hernia. She may want to have that looked at by her Knittyologist)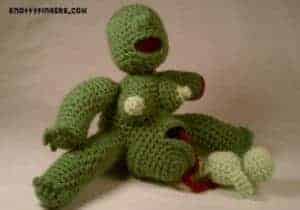 Frankly, I find this Zombie Birthing doll the most accurate, as the nauseated mother looks like she's yelling at her kid as its crawling off to break something.
As always, you're welcome.
---
Get posts & giveaway updates delivered right to your inbox
---
---