Figuring out what you need to do when you find out you are having a baby can be terrifying, exciting, overwhelming, or all of the above. Here's a breakdown of some of the prepping you can check off your to-do list when welcoming a baby into your life.

I've left off things like vitamin supplements and test booking as those should be discussed with your medical professional. I've also left off preparing the nursery. If you want to go whole hog and set up a Pinterest worthy nursery, go for it. But, you don't really need that much when the baby is born so you don't HAVE to do it if you don't feel up to it or if this kiddo decides to arrive early.

The list is long so consider signing up for the Pregnancy Calendar where I break this list down week-by-week so you don't feel like you're drinking from a fire hose.

Let's get started!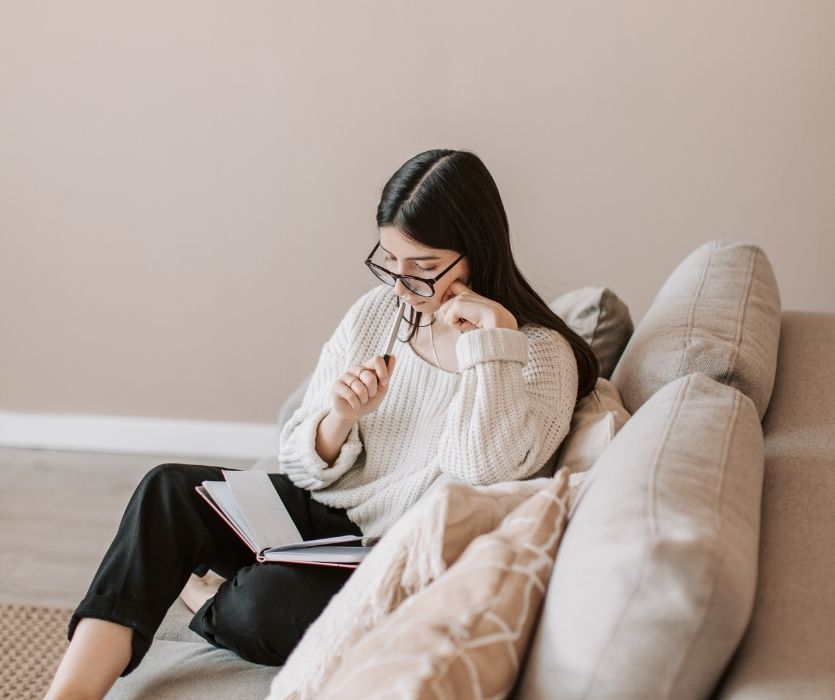 Baby Prep + Pregnancy Checklist
I'm going to start the to do list with the two most important ones. If you do nothing else on the full list, do the first two.
9 Months to Go
8 Months to Go
7 Months to Go
6 Months to Go
Free breast pump. Most insurance companies will cover a breast pump and there are companies that handle all the paperwork for you (it's not a scam). Check out this post on getting a Free Breast Pump and see what you qualify for. You'll need your insurance number – sorry, I know that's a pain in the ass.
Register your baby gear. Fill out those little cards that come with strollers, carriers, etc. If something is recalled, the manufacturer will be able to contact you and let you know what the next steps are. Keep in mind the manufacturer can't legally use this information for any reason other than a safety alert regarding the product.
Sign up for recalls. Head to the CPSC website and sign up to receive emails for "Recalls involving infant/child products". It's a good way to stay informed about any hand-me-downs or product notifications you may miss.
Pick a pediatrician. You can ask your medical practitioner if they have any recommendations. I went the family doctor route vs. pediatrician but it's totally your call.
Prep for mat leave. Check in with HR to figure out what you're entitled to in regards to paid and unpaid leave. Save all documents in one spot online or in a folder. If statements have been made verbally, send a follow-up email that has a friendly recap so you have it in writing – "Here's an outline of what we talked about today." Start prepping files to hand over to coworkers (or get a post-it note ready that reads, 'figure it out, fuckers".)
Read up on birth. Check out some positive birth stories – here's my first birth and my friend, Moira's birth (she's like a Pez dispenser), and check out the post How Painful is Childbirth?
5 Months to Go
4 Months to Go
3 Months to Go
2 Months to Go
Feeding prep. If you plan on breastfeeding, check out Breastfeeding in the First Week: 4 Things You Will Be Glad You Knew and if you plan on Formula Feeding, check out Formula Feeding Basics.
Get to know the gear. Some people (and many cultures) feel like it's bad luck to set up the nursery beforehand. Even if you are waiting until the very last minute to set things up, it's worth knowing the ins and outs of your car seat, carrier, and safe sleep space (bassinet, crib, portable Playard, etc.) at a minimum. Keep the box and don't cut the tags off but give it a once over before you give birth so you're not trying to wrangle a wormy newborn into a wrap carrier you have no clue how to tie.
Call list. Prep your email or call list for anyone you want to contact once the baby arrives. You can even craft a rough message ahead of time so you can just fill in the blanks then hit 'send' – especially if you have a partner who might announce the state of your perineum to your work colleagues if left to craft the announcement on their own. (Here are some ideas.)
Child and pet care. Confirm who will be looking after kids and pets once it is go time. Assume that it will be an overnight stay and have any lists, food, instructions, etc. prepped. Make sure there is always gas in the car too.
Prep for visitors. Or no visitors depending on how you feel about it. The first few weeks home with a baby tend to be turbulent so choose who you see wisely. Visiting a baby is a privilege – not a right – and no one is owed a viewing. Here are some tips for handling visitors if and when you feel the time is right.
Manage expectations. Check out posts like Life with a 10 Week Old Baby - What I've Learned So Far and 20 Things I Learned From My First 4 Months of Parenthood to get an idea of what the first few weeks of parenthood have been like for other parents.
1 Month to Go
Is there anything else you'd add to a baby prep checklist?
Drop 'em in the comments below!

Also check out: What to Get When You're Expecting - New Baby Checklist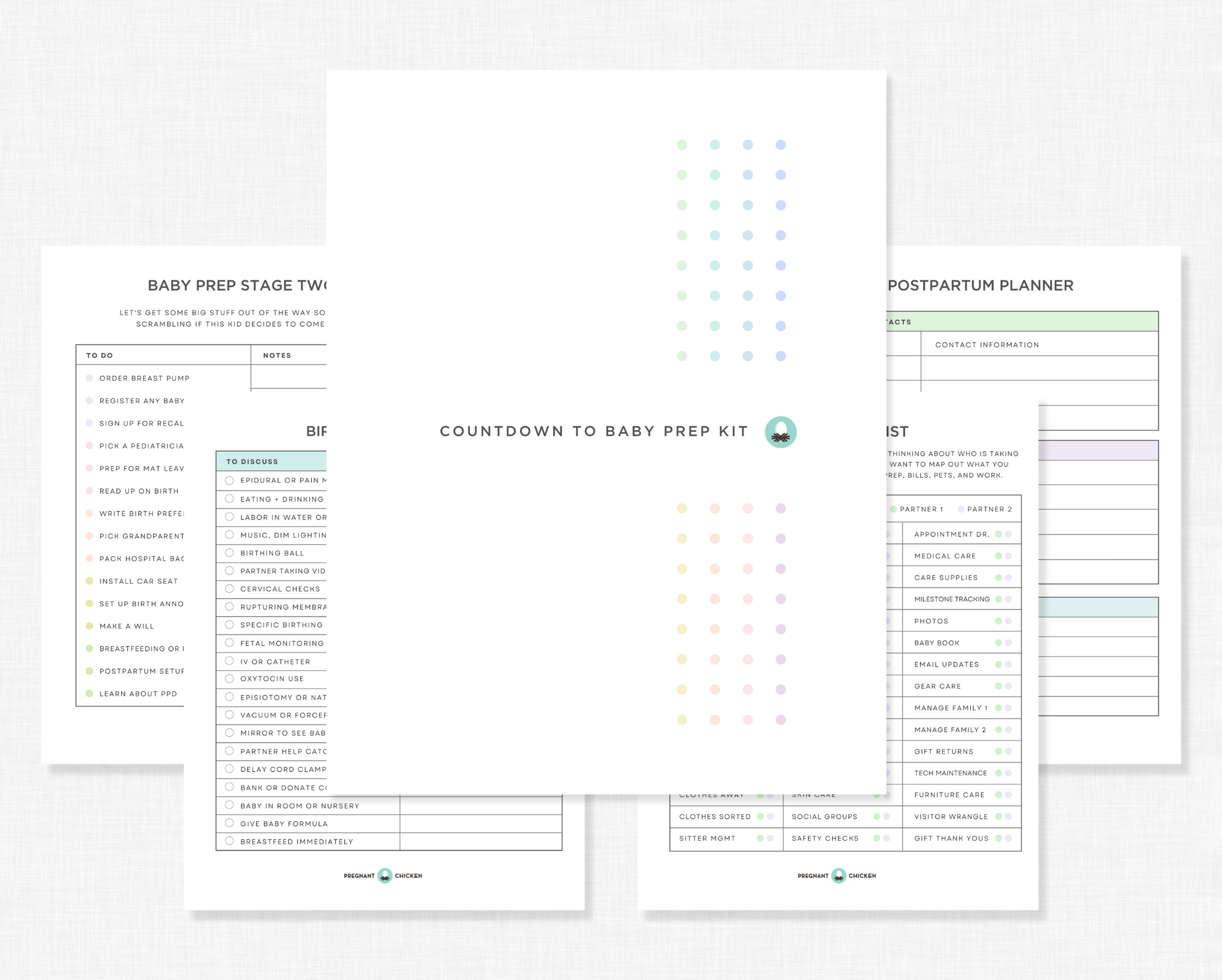 Get the full prep kit
I have a full 30-page Baby Prep Kit. It's a series of checklists broken down into each task and is all lists and checklists – no journal, no filler, and no random graphics that use extra paper.
---
Get posts & giveaway updates delivered right to your inbox
---
---